Watch Exclusive Keynote Of Ben van Berkel At WAF 2019
The World Architecture Festival (WAF) has shared its new keynote of Ben van Berkel, Founder and Principal of UNStudio, from the WAF 2019, as part of WAC's media partnership with WAF.
WAF's 2019 talks & keynotes series bring exclusive talks of outstanding architects to audience who was not able to participate to the festival in 2019.
Following the releases of Elizabeth Diller, Massimiliano Fuksas and Eva Franch's keynotes, Dutch architect discusses how his studio merges theory and practice in non-linear ways in the practice.
Berkel's keynote, titled "Flow and the Expansion of the Profession", elaborates WAF's 2019 theme "Flow" in terms of the transitional strategies of the profession.
In his 50-minute keynote, Ben van Berkel speculates about the future of the built environment and presents a number of scenarios that outline how technology, developments in mobility, and finding a balance between cultural versus economic values can change our cities and buildings for the better.
"Our agenda has never been that clear with circularity, mobility, technology," says Ben van Berkel. "I have always liked the idea that we need to be relational in the way how we operate and think about how we bring knowledge together".
"Theories sometime help to speculate," Berkel adds.
"Flow is important in the process of designing and how to bring knowledge together, but flow is something that you can not design or you can not built."
"How you can translate knowledge into strategies of quite complex forms in built form," he continues.
Ben van Berkel also talks about the studio's completed and ongoing projects, including Möbius House in Het Gooi, the Netherlands, Erasmus Bridge in Rotterdam, Raffles City in Hangzhou, Wasl Tower in Dubai, Southbank by Beulah in Melbourne, Hyperloop Hubs between Frankfurt and Amsterdam.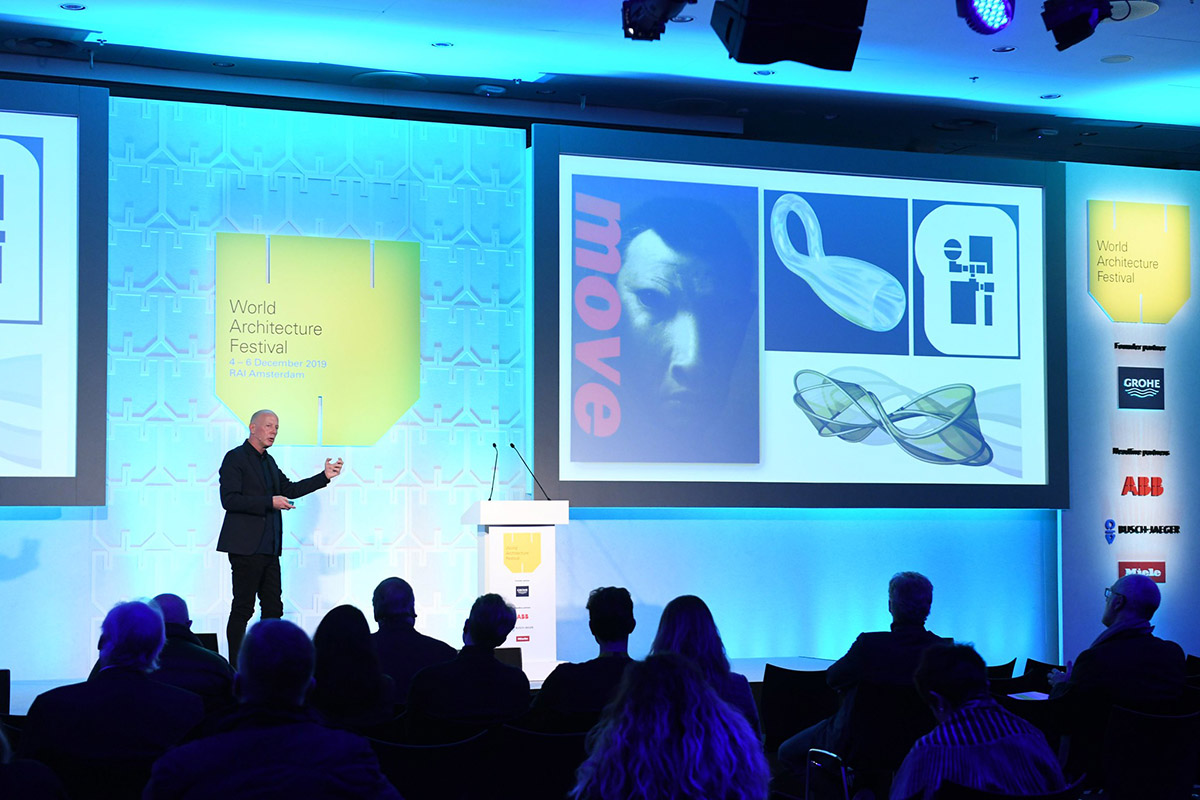 Ben van Berkel delivered his keynote on December 5, 2019 in Amsterdam. Ben van Berkel studied architecture at the Rietveld Academy in Amsterdam and at the Architectural Association in London, receiving the AA Diploma with Honours in 1987.
UNStudio's Möbius House in Het Gooi, the Netherlands. Image courtesy of UNStudio
In 1988 he and Caroline Bos set up an architectural practice in Amsterdam, extending their theoretical and writing projects to the practice of architecture.
UNStudio presents itself as a network of specialists in architecture, urban development and infrastructure. Current projects include the design for Doha's Integrated Metro Network in Qatar, 'Four' a large-scale mixed-use project in Frankfurt and the Wasl Tower in Dubai.
UNStudio & Cox Architecture's Southbank by Beulah in Melbourne, expected to be completed in 2022. Image © UNStudio and Cox Architecture
With UNStudio he realised amongst others the Mercedes-Benz Museum in Stuttgart, Arnhem central Station in the Netherlands, the Raffles City mixed-use development in Hangzhou, the Canaletto Tower in London, a private villa up-state New York and the Singapore University of Technology and Design.
In 2018 Ben van Berkel founded UNSense, an Arch Tech company that designs and integrates human-centric tech solutions for the built environment.
UNStudio's new Hyperloop Hub that decreases distances to 50 min. between Frankfurt and Amsterdam, alongside seven intermediate stations. Image © Plompmozes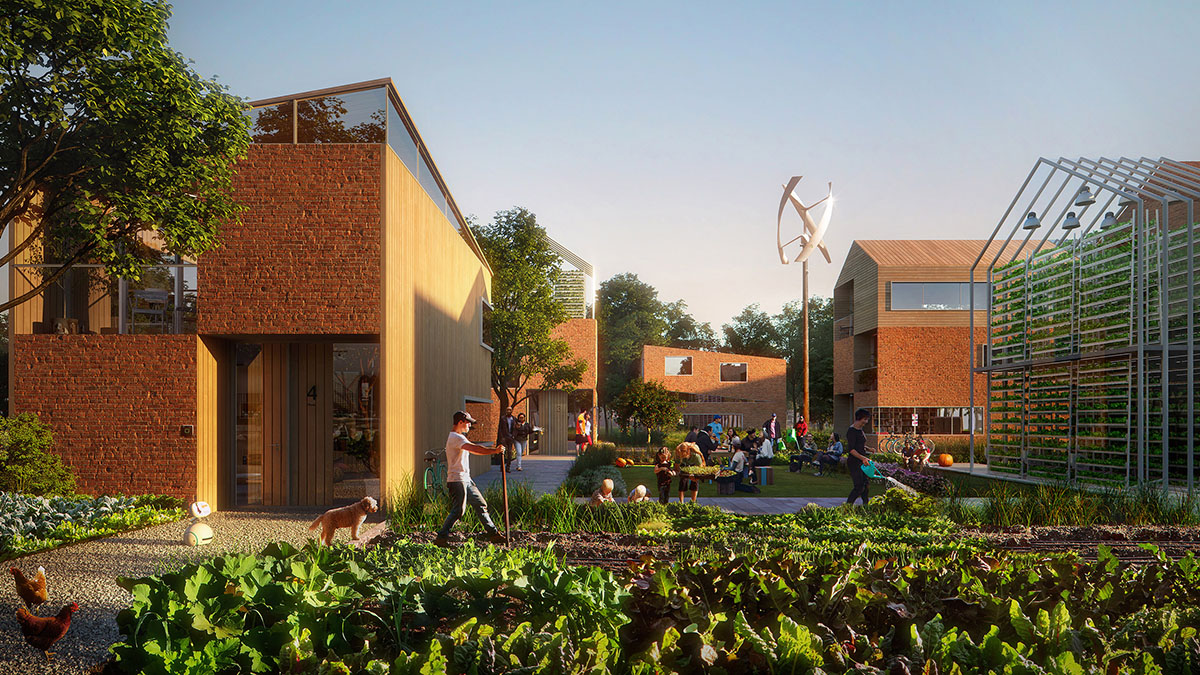 Brainport Smart District masterplan in Helmond. Image © Plomp
UNStudio enhances Amsterdam's transport with new Cable Car line featuring sculptural towers. Image © Plompmozes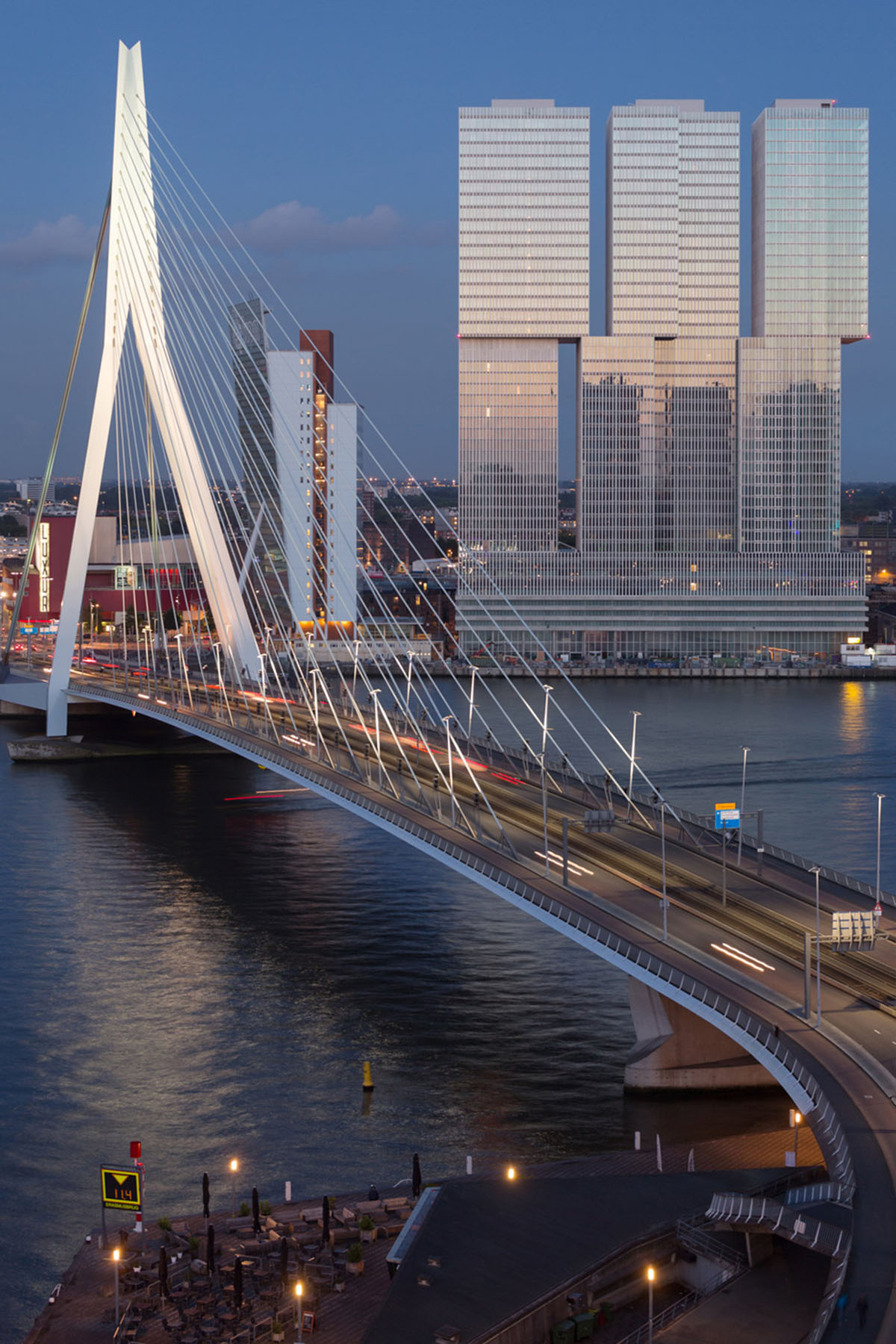 Erasmus Bridge by UNStudio. Image courtesy of the Holland Media Bank
The World Architecture Festival, with its sister event World Festival of Interiors (INSIDE), are organized annually and WAF hosts a number of distinguished architects discussing a specific theme each year over the three-day festival, as well as its global awards program. Architects and designers present their projects live to a panel of expert judges.
This year, WAF and INSIDE, which are still planned in typical way despite of the pandemic, will take place between 2-4 December, in Lisbon. But entry deadline for WAF and INSIDE have been extended to 14 August, 2020. Start your entry from here.
World Architecture Community is official Media Partner for this year's festival and offers to its Professional Members 10% discounted tickets over regular festival prices during WAF registration and their entries per project submission! All you have to do is to upgrade your World Architecture Community membership to Professional here or visit your WAC Settings page and send us ([email protected]) an email to get your promo code for your WAF registration!
Top image courtesy of WAF unless otherwise stated.
> via WAF