Watch exclusive keynote of Elizabeth Diller at WAF 2019
The World Architecture Festival (WAF) has exclusively shared their keynotes & talks archive from WAF 2019 with World Architecture Community to bring the exclusive lectures of prominent architects in front of architects' desk during the lockdown.
Elizabeth Diller, co-founder of Diller Scofidio + Renfro (DS+R), heads of these series of talks from WAF 2019. Diller delivered a closing keynote address at the World Architecture Festival in Amsterdam on 6 December 2019.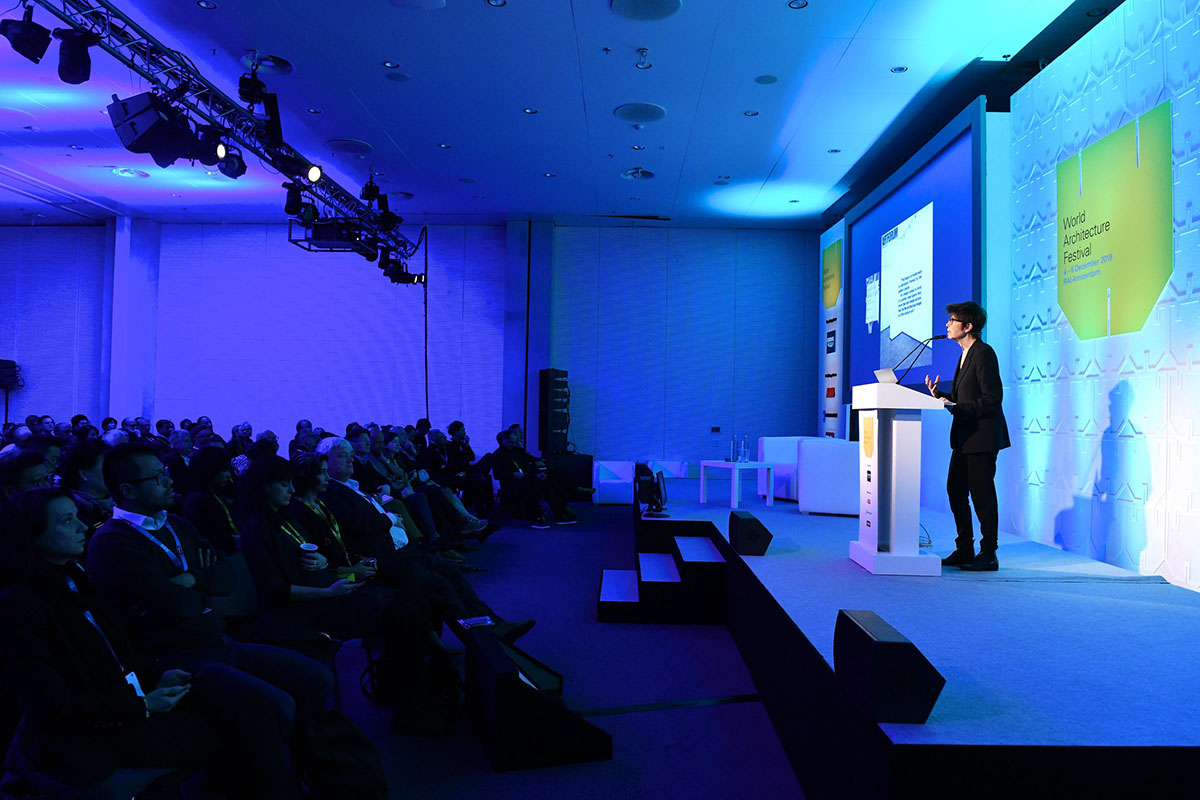 Elizabeth Diller followed a stellar line-up of over 48 speakers shaping the global architecture agenda over the three-day event, including Ben Van Berkel and Doriana Mandrelli Fuksas and Massimiliano Fuksas.
As a permanent Media Partner of WAF, each week, WAC will be releasing one of the video lectures of WAF 2019, including Doriana Mandrelli Fuksas and Massimiliano Fuksas, joint Directors of Studio Fuksas, Marc Koehler, Mario Cucinella, Eva Franch, Sir Peter Cook, Ben van Berkel and more...
In 1-hour keynote, New Yorker architect and educator Elizabeth Diller shares the details of the studio's three major projects, the expansion of MoMA in New York, the High Line Park in New York and the Shed (also known as The Bloomberg Building), a new flexible cultural venue at New York's Hudson Yards.
At the end of the talk, Elizabeth Diller sits with Jeremy Melvin, Curator at World Architecture Festival, for a short, live Q&A session.
The expansion of MoMA was completed in October 2019. Image © Iwan Baan, courtesy of DS+R
The Shed was opened at New York's Hudson Yards in April 2019. Image © Iwan Baan
DS+R's High Line in New York completed in 2014. Image © Iwan Baan
The World Architecture Festival, with its sister event World Festival of Interiors (INSIDE), are organized annually and WAF hosts a number of distinguished architects discussing a specific theme each year over the three-day festival, as well as its global awards program. Architects and designers present their projects live to a panel of expert judges.
This year, WAF and INSIDE, which are still planned in typical way despite of the pandemic, will take place between 2-4 December, in Lisbon.
But entry deadlines for WAF and INSIDE have been extended to 4 May, 2020 (early deadline). Final entry deadline is 14 August, 2020. Start your entry from here.
World Architecture Community is official Media Partner for this year's festival and offers to its Professional Members 10% discounted tickets over regular festival prices during WAF registration and their entries per project submission! All you have to do is to upgrade your World Architecture Community membership to Professional here or visit your WAC Settings page and send us ([email protected]) an email to get your promo code for your WAF registration!
Top image courtesy of WAF unless otherwise stated.
> via WAF