Watch Exclusive Keynote Of Eva Franch At WAF 2019
The World Architecture Festival (WAF) has shared its third keynote of Eva Franch i Gilabert, Director of the Architectural Association School of Architecture, from the WAF and INSIDE 2019 stage, as part of WAC's media partnership with WAF.
WAF's 2019 talks & keynotes series bring exclusive talks of outstanding architects to audience who was not able to participate to the festival in 2019.
Following the releases of Elizabeth Diller and Massimiliano Fuksas' keynotes, Catalan architect, educator, and curator Eva Franch i Gilabert takes you to an educational journey finding an intermediate space between education and practice.
Franch discusses the norms and assets of the AA School and explains how the AA pushes the boundaries of becoming an architect with shifted paradigms on a global scale.
In a 1-hour keynote, Franch also explains what does the AA exactly do, how the school creates a space based on collectivity and grasps the current technology in multilayers.
"I think it is important for to reflect today is to face some of these new technologies, some of the new paradigms that actually do not need of any us to actually produce a space of collectivity in which those spaces of a design coming together and take the form of algorithms that allow to measure, monitor and understand desires, aspirations or ideas."
"How do we as architects or designers engage with the world that is constantly being measured, arranged and rearranged?", asks Franch. "The horizon of architecture is bit blurred."
Franch also talks about the exhibition of US Pavilion exhibited at the 2014 Venice Architecture Biennale. In 2014, Franch, with the project OfficeUS, an experimental office for the production of history, ideas and work, was selected by the US State Department to represent the United States at the XIV Venice Architecture Biennale.
Her latest book, published in 2017, OfficeUS Manual, explores the structures of labor and production within architecture offices.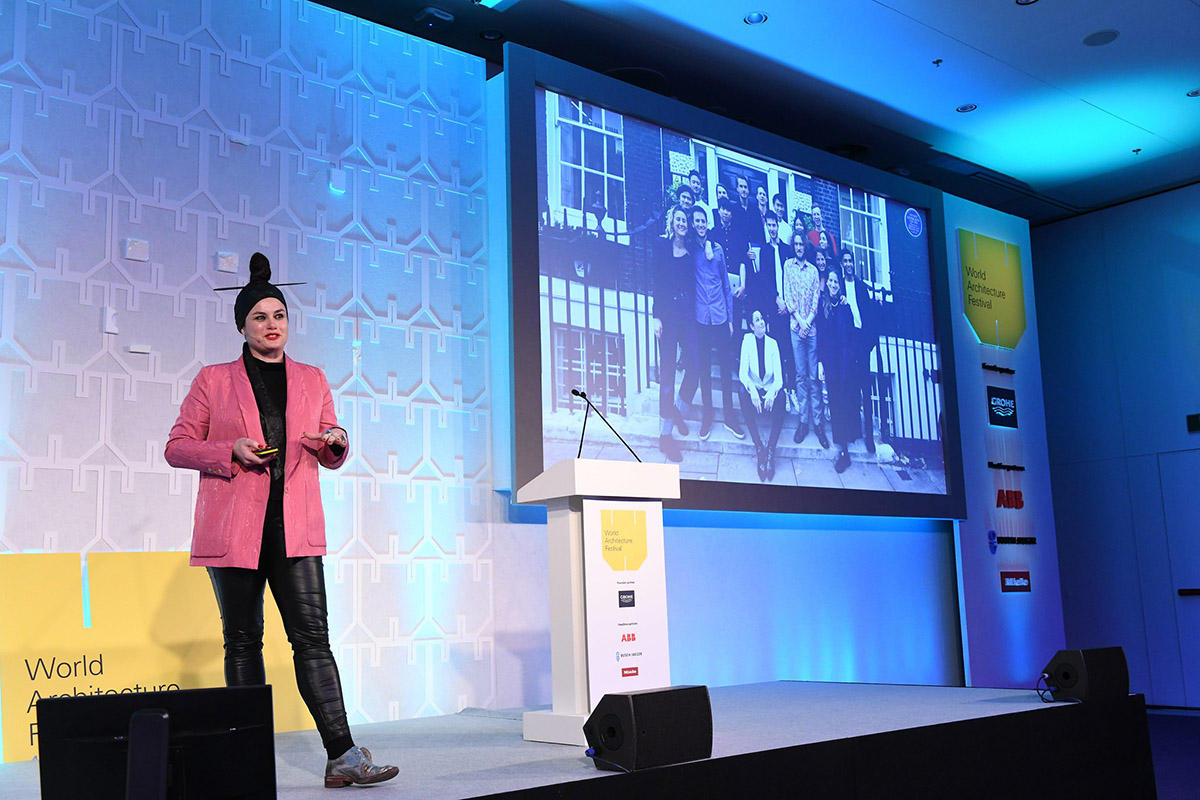 The World Architecture Festival, with its sister event World Festival of Interiors (INSIDE), are organized annually and WAF hosts a number of distinguished architects discussing a specific theme each year over the three-day festival, as well as its global awards program. Architects and designers present their projects live to a panel of expert judges.
This year, WAF and INSIDE, which are still planned in typical way despite of the pandemic, will take place between 2-4 December, in Lisbon. But entry deadline for WAF and INSIDE have been extended to 14 August, 2020. Start your entry from here.
World Architecture Community is official Media Partner for this year's festival and offers to its Professional Members 10% discounted tickets over regular festival prices during WAF registration and their entries per project submission! All you have to do is to upgrade your World Architecture Community membership to Professional here or visit your WAC Settings page and send us ([email protected]) an email to get your promo code for your WAF registration!
Top image courtesy of WAF unless otherwise stated.
> via WAF