Doug Aitken's reflective balloon presents a modern road trip over the sites of Massachusetts
American artist and filmmaker Doug Aitken has created a mirrored balloon that will fly over the sites of Massachusetts this summer. Described as "a modern road trip", Aitken's ballon reflects the landscape in which it passes through.
Designed for a multifaceted art event that challenges the notion of art in the 21st-century, the project - managed by the Trustees, is composed of a series of live events across the state of Massachusetts,
Called New Horizon, the 30-metre-tall balloon functions as a stunning reflective hot air balloon and gondola. New Horizon is designed as a 21st century version of a journey, traveling through the landscape by air.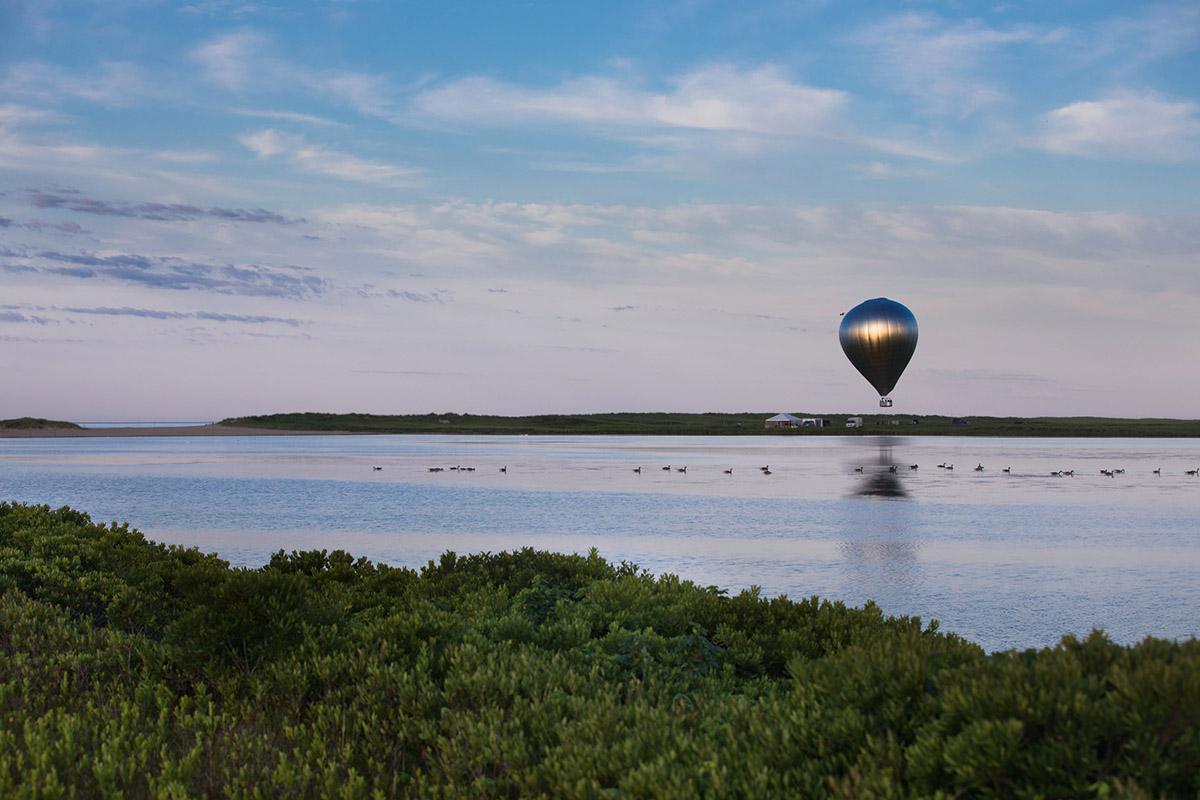 The project is composed of a series of live events across the state of Massachusetts. At each stop the balloon touches down becomes a happening. It is both an artwork and an event where ideas, conversation, music and art are shared. The journey creates a continuous, flowing event, encountering unique individuals and providing an insight into the future of our culture.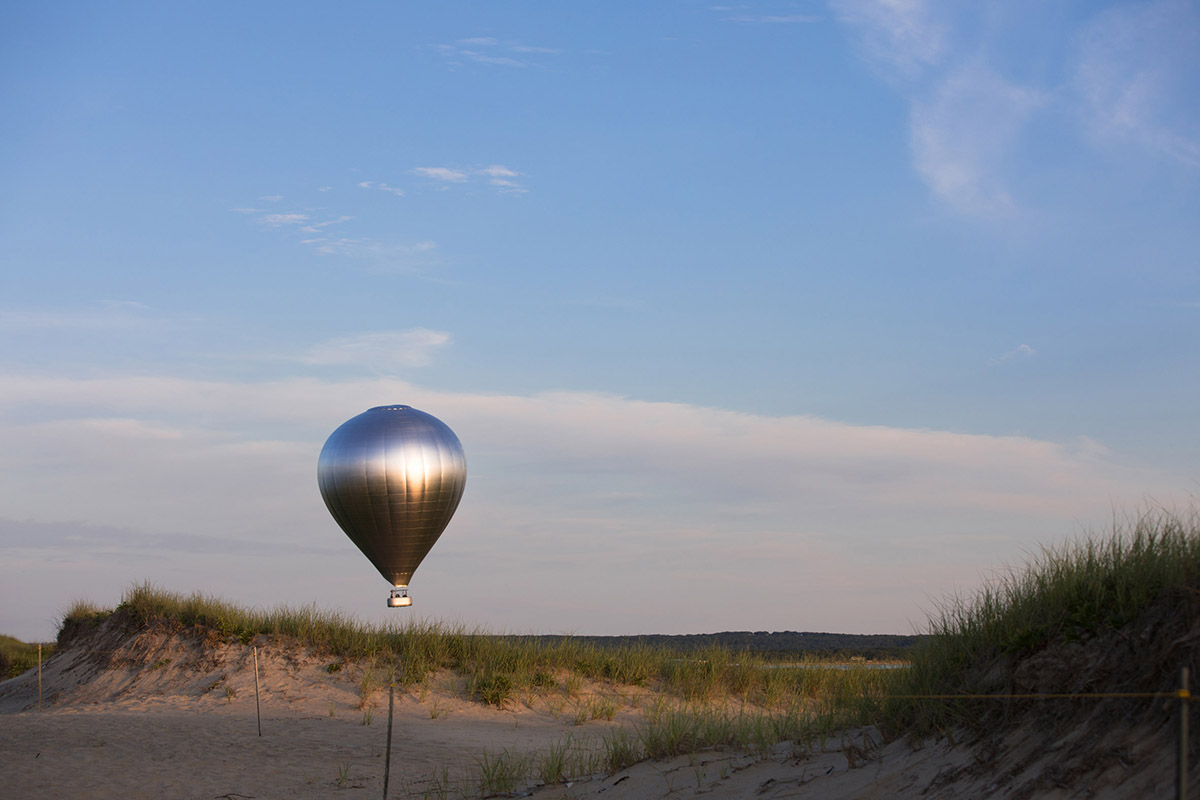 The events will take place at a selection of iconic Trustees properties, starting at Long Point Wildlife Refuge in Martha's Vineyard on July 12, followed by stops in the greater Boston area, including the Crane Estate in Ipswich and ending on July 28, in the Berkshires.
"At a time of an unprecedented flow of information and technological advancement New Horizon provides a platform to explore the edge of society through a series of conversations developed with local partners for each site," said the Trustees.
"Each event will focus on a theme about the future of society and present a series of leading figures to address the future of urbanization, transportation, the environment, art and digital technology."
New Horizon will traveling to seven locations including Long Point Wildlife Refuge, West Tisbury, The FARM Institute, Edgartown, Holmes Reservation, Plymouth, DeCordova Sculpture Park, Lincoln, Castle HIll on the Crane Estate, Ipswich, Naumkeag, Stockbridge and Field Farm, Williamstown.
Doug Aitken is widely known for his innovative fine art installations. Utilizing a wide array of artistic approaches, Aitken's eye leads us into a world where time, space, and memory are fluid concepts.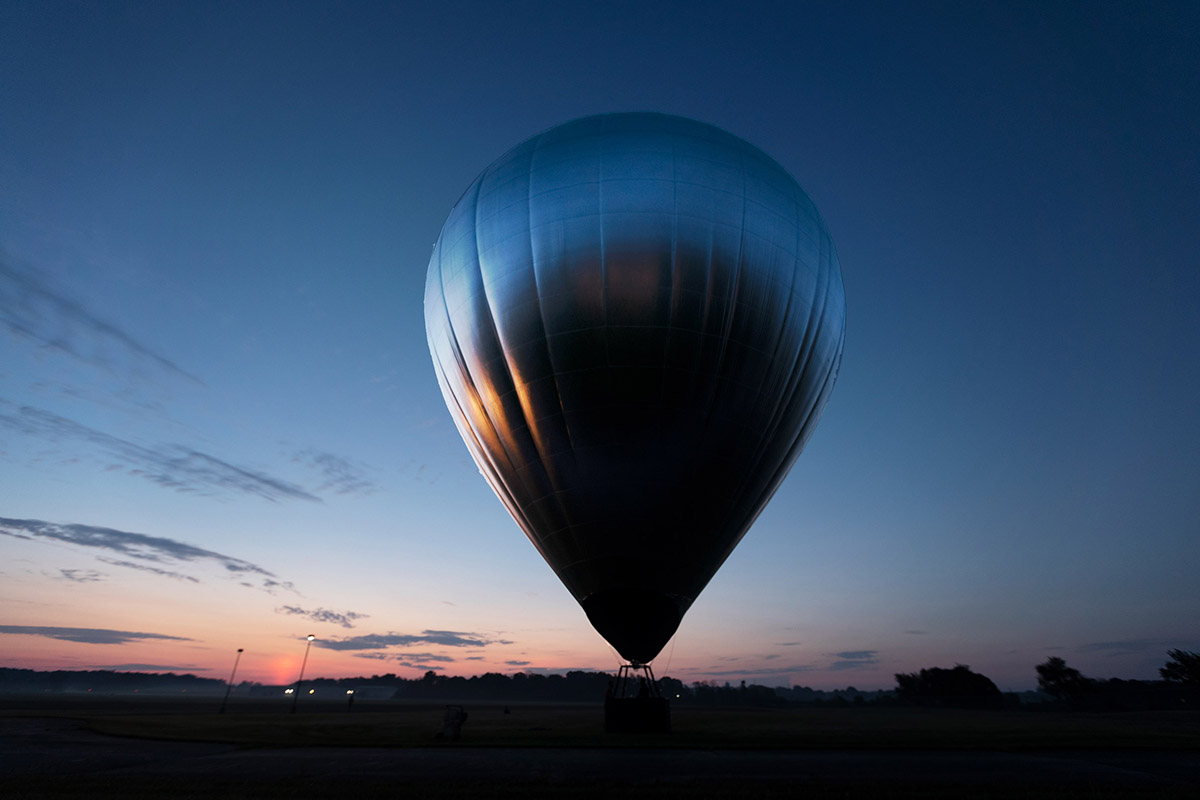 His work has been featured in exhibitions around the world, in such institutions as the Hirshhorn Museum and Sculpture Garden of the Smithsonian Institution, The Museum of Contemporary Art Los Angeles, the Whitney Museum of American Art, The Museum of Modern Art, the Vienna Secession, Serpentine Gallery in London, and Centre Georges Pompidou in Paris.
Aitken previously worked on an installation, named Mirage Detroit, in Downtown Detroit. He also installed a fully-mirrored cabin in the Southern California Desert.
The Trustees is a non-profit preservation and conservation organisation. For over 125 years, The Trustees has been a catalyst for important ideas, endeavors, and progress in Massachusetts. Its 117 properties across the state are destinations for more than 2 million visitors a year.
All images courtesy of Doug Aitken Workshop and The Trustees
> via The Trustees