Jeanne Gang, Kengo Kuma, Carlo Ratti to deliver online lectures in CAMP's Urban Talks Series
The Center for Architecture and Metropolitan Planning (CAMP) has launched a series of online lectures by world-renowned architects in Prague, Czech Republic.
The live streaming lectures, called Urban Talks, will be online on CAMP's Facebook page and then will be watched on CAMP's Youtube channel.
In May, Urban Talks presents US architect Jeanne Gang, who is sending Chicago skywards, Carlo Ratti, designer of temporary hospitals in Italy, and Kengo Kuma, creator of the new Olympic stadium in Tokyo.
CAMP's mission is to improve public discussion on the development of Prague, capital of the Czech Republic. It is also a friendly gathering place with all the latest information about the world of architecture, urban planning and other topics related to creating more livable cities.
The center organizes exhibitions, film screenings, and lectures such as Urban Talks with the biggest names in contemporary world architecture. Previous lecturers have included Spanish architect and artist Santiago Calatrava, world-renowned Japanese architect Sou Fujimoto and master of Chilean architecture Smiljan Radić.
World Architecture Community is official media partner of CAMP.
Jeanne Gang. Image © Saverio Truglia
Jeanne Gang lecture on May 15 (7pm CEST)
At 7 pm (CET) on May 15, you can watch an online lecture by Jeanne Gang, one of the most distinguished figures in American architecture. Studio Gang, which she founded in 1997 after working at OMA in Rotterdam, today has branches in Chicago, New York, San Francisco and Paris.
Gang works on projects that have a grand scale and typology. She transcends the typical boundaries of architecture, developing new and more resistant materials and using architecture to build stronger local communities.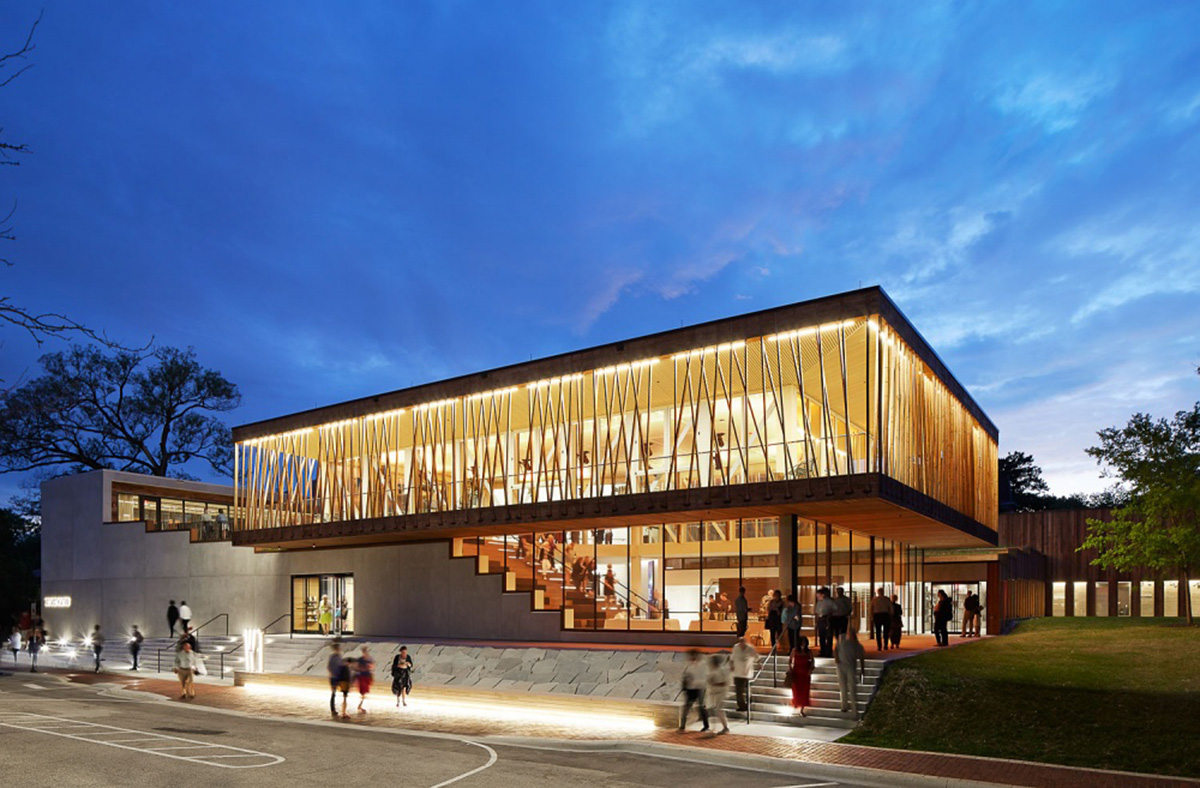 Jeanne Gang's Writers Theatre in Glencoe, Illinois. Image © Steve Hall / Hedrich Blessing
In 2019, Time Magazine selected her as the only architect on its list of 100 most influential people and also described her as the strongest contemporary voice in architecture.
In her opinion, her native Chicago appreciates skyscrapers because it lacks mountains and vistas. This year, construction will be completed on the 101- story Vista Tower, which will become the third tallest building in Chicago and the tallest building in the world designed by a woman.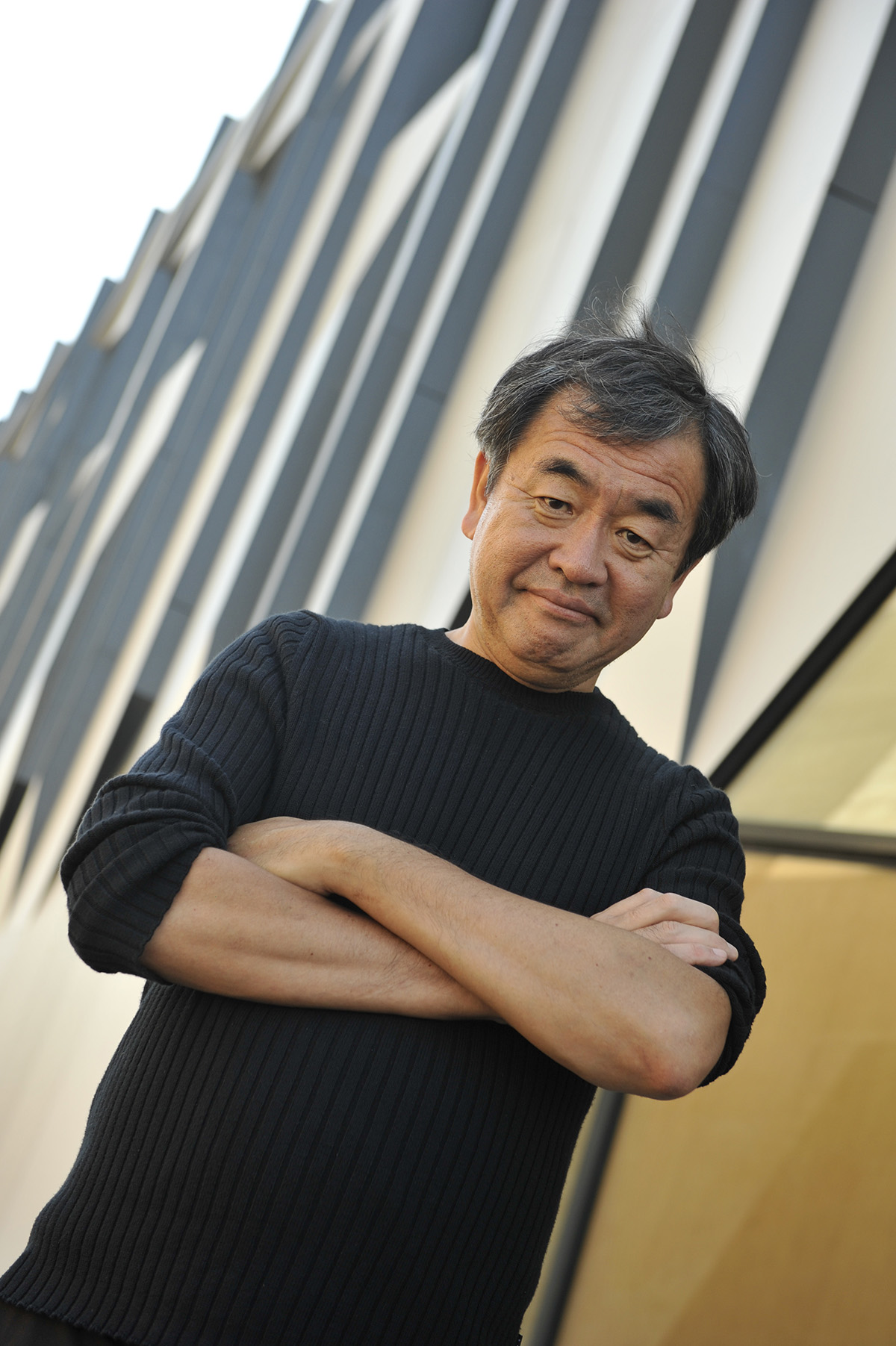 Kengo Kuma. Image © J.C.Carbonne
Kengo Kuma on May 18 (11am CEST)
At 11 am (CET) on May 18, CAMP will broadcast a live stream with Japanese architect Kengo Kuma, whose major projects include the new Victoria and Albert Museum in the Scottish City of Dundee and the new Olympic stadium in Tokyo, which he built on the site of a national sporting facility.
The lecture is part of the Virtual Design Festival, the first worldwide online festival focusing on design and architecture, organized by online magazine Dezeen.
Kengo Kuma's The Exchange, a community center in Sydney. Image © Martin Mischkulnig
CAMP will be allocated an entire day of programming for May 18. In the afternoon, after meeting Kengo Kuma, you can tune in to three brilliant lectures from the CAMP online archive.
These are lectures given by world-renowned Norwegian studio Snøhetta, architects from COBE in Copenhagen, and American architect Tobias Armborst from studio Interboro, which is dedicated to creating open and easily accessible cities.
Carlo Ratti. Image © Andrea-Pugiotto
Carlo Ratti on May 20 (7pm CEST)
At 7 pm (CET) on May 20, our May program will feature its final big name: Italian architect, engineer, data visualization fanatic, inventor and teacher Carlo Ratti.
His lecture will not only address how new technology is changing the way we perceive and understand cities around us but also introduce the brand new CURA project.
The CURA project involves transforming shipping containers into special modules to provide intensive care for COVID-19 patients. Forbes Magazine recently included Ratti on its list of names you need to know.
Carlo Ratti's CURA project in Turin, Italy. Image © Max Tomasinelli
CAMP is the Center for Architecture and Municipal Planning. Its mission is to improve public discussion on the development of Prague. It is a basic resource that provides clear and accessible information about the present and future of the capital city and operates as an open platform, a "base camp" for anyone interested in the collective planning and development of Prague.
In addition to its basic function as an information center, CAMP also provides excellent facilities, including an exhibition hall with a unique, large-screen projection system, a study, cafe, and outdoor terrace, and a modern lecture hall with a diverse program of public discussions, appearances by Czech and foreign experts, workshops, screenings and other activities.
Follow the lectures on CAMPuj.online, Podcast Zkouška sirén, Facebook CAMP, Youtube with online lectures.
For more information about the Urban Talks series, visit the website.
> via CAMP