Watch Exclusive Keynote Of Petra Blaisse At WAF 2019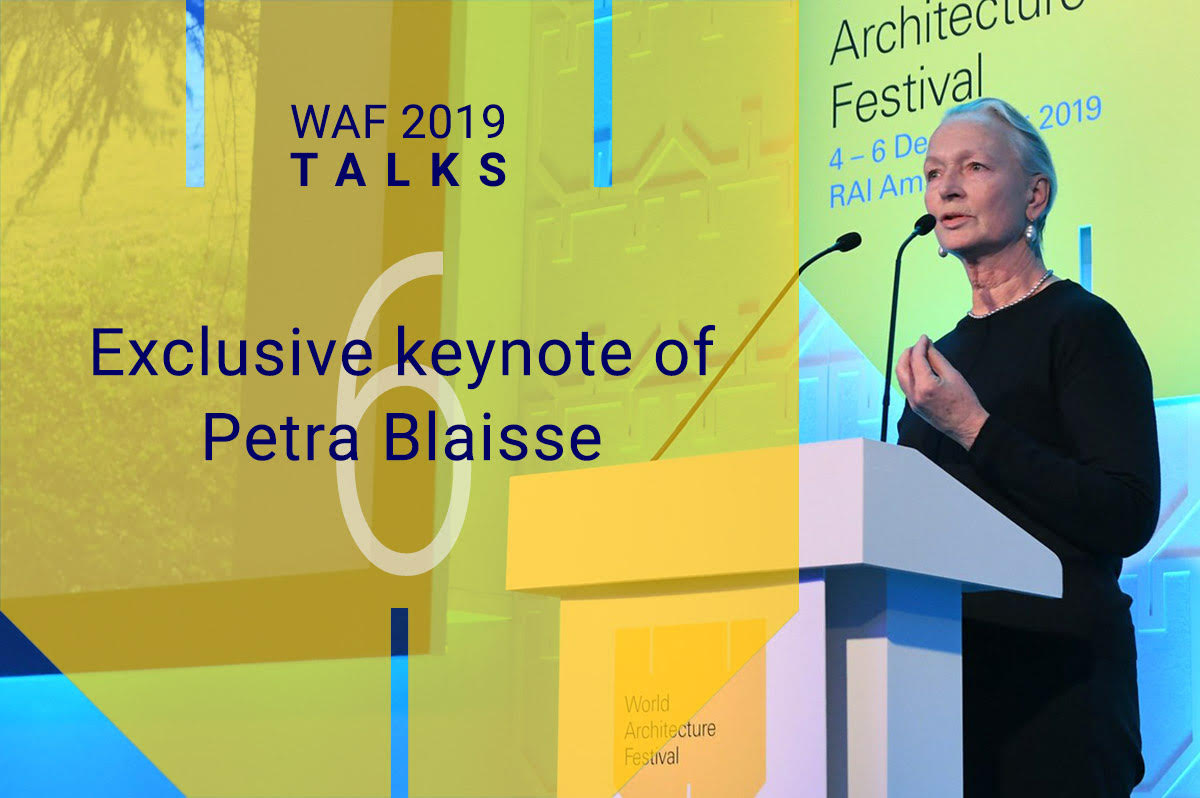 The World Architecture Festival (WAF) has shared its sixth keynote of Petra Blaisse, Founding Partner and Lead Designer of Inside Outside, from the WAF/INSIDE 2019 stage. WAC releases these exclusive lectures each week as part of WAC's media partnership with WAF.
WAF's 2019 talks & keynotes series bring exclusive talks of outstanding architects to audience who was not able to participate to the festival in 2019.
Following the releases of Elizabeth Diller, Massimiliano Fuksas, Eva Franch, Ben van Berkel and Peter Cook's keynotes, British-born Dutch designer discusses how she employs her creative processes in the studio's landscape designs and interiors, and how the design of a landscape becomes a continuous element between exterior and interior.
Petra Blaisse delivered her talk under the title of Flow: Surrendering to the Passing of Time, as part of the WAF's 2019 theme, Flow - People, Data, Nature, Power.
"In modern architecture is very normal to be interested in the flow of inside and outside and vise versa," says Petra Blaisse.
"Reflections, screens, time, flow, climate, change, surprise are very important languages in our work," she adds. "And literally, sometime, landscape comes into the interior and flows into a building and goes up to the roof.
"Our landscapes are sometimes our interiors, because like a tradition, in landscape you create some sort of rooms, spaces with screens and greens, with 3D shapes that you can inhabit."
"They are not just to look upon, landscapes smell, they covers, they are also spaces to live in, and spaces shaded by it."
"Recipes are always written by us to be able to test and to make them everything yourself," Blaisse continuous.
Petra Blaisse at the 2019 WAF stage. Image courtesy of WAF.
In her 50-minute keynote, Blaisse explained her design processes and approach for interiors and landscape designs in which her studio applied in many world-renowned buildings, including Shenzhen Stock Exchange in China, Walker Art center in Minneapolis, West Kowloon Cultural District in Hong Kong, OMA-designed Qatar Foundation Headquarters in Doha, Biblioteca degli Alberi, Giardini di Porta Nuova, Milano, 2003-2018, King Abdulaziz Centre for World Culture in Saudi Arabia by Snøhetta and OMA-designed Qatar National Library in Doha.
Biblioteca degli Alberi, 2018, Milan. Image courtesy of Inside Outside
Petra Blaisse started her career in 1978 at the Stedelijk Museum in Amsterdam, in the Department of Applied Arts. 1986 onwards, she worked as freelance exhibition designer and won distinction for her installations of architectural works.
Gradually her focus shifted to the use of textiles, light and finishes in interior space and, at the same time, to the design of gardens and landscapes.
Textile City Park, Prato, 2016. Image courtesy of Inside Outside
In 1991, she founded Inside Outside. The studio worked in a multitude of creative areas, including textile, landscape and exhibition design.
From 1999 Blaisse invited specialist of various disciplines to work with her and currently the team consists of about ten people of different professions and nationalities.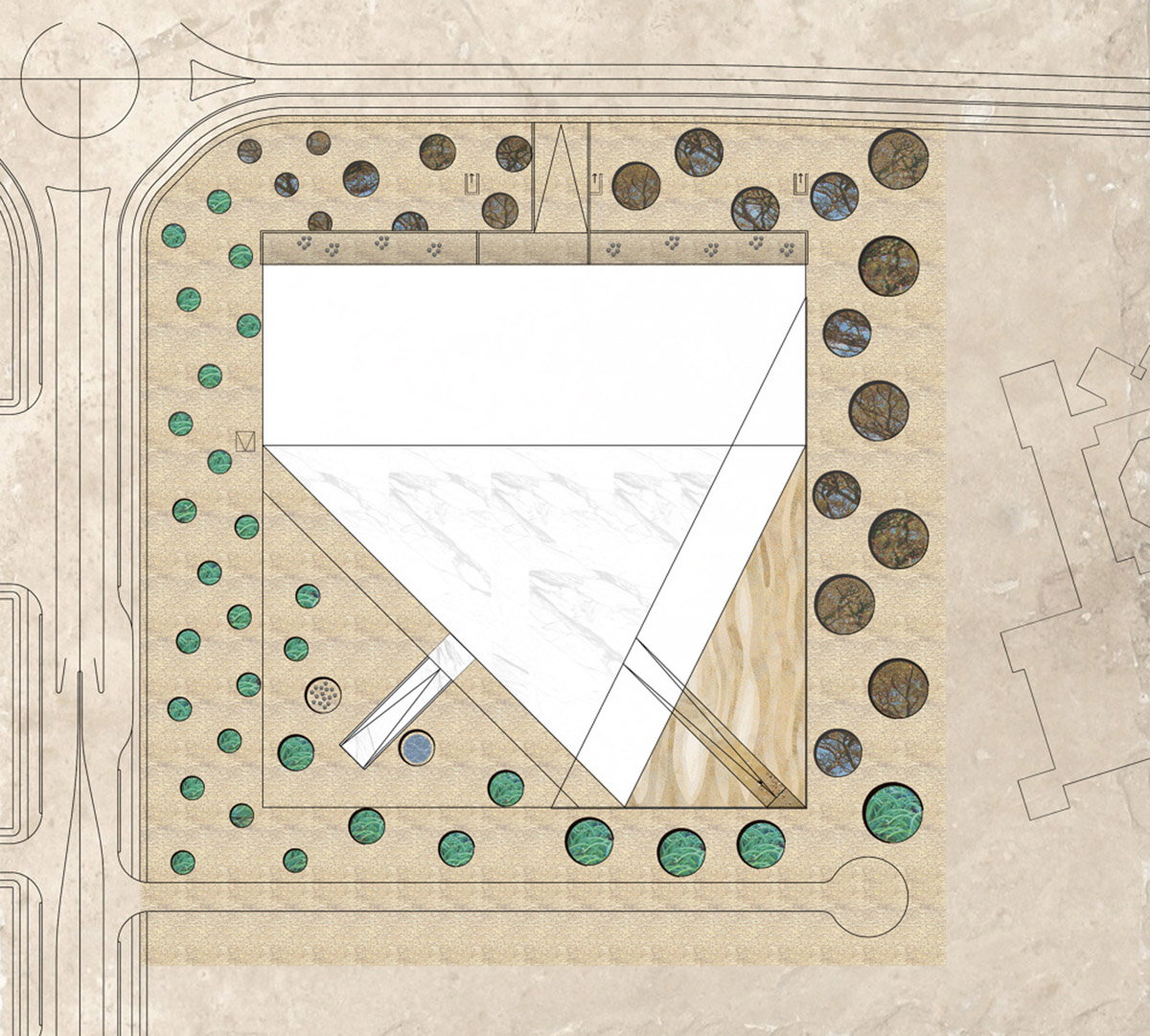 Qatar National Library, Doha, 2016. Image courtesy of Inside Outside
The World Architecture Festival, with its sister event World Festival of Interiors (INSIDE), are organized annually and WAF hosts a number of distinguished architects discussing a specific theme each year over the three-day festival, as well as its global awards program. Architects and designers present their projects live to a panel of expert judges.
This year, WAF and INSIDE, which are still planned in typical way despite of the pandemic, will take place between 2-4 December, in Lisbon. But entry deadline for WAF and INSIDE have been extended to 14 August, 2020. Start your entry from here.
World Architecture Community is official Media Partner for this year's festival and offers to its Professional Members 10% discounted tickets over regular festival prices during WAF registration and their entries per project submission! All you have to do is to upgrade your World Architecture Community membership to Professional here or visit your WAC Settings page and send us ([email protected]) an email to get your promo code for your WAF registration!
Top image courtesy of WAF.
> via WAF