10-must see architecture movies and documentaries on Netflix
Recently, Netflix is not just an entertainment platform to watch a series of exclusive movies, TV shows or documentaries, it is also an alternative digital source to find some selective architecture movies, documentaries revealing architecture and urbanism as a learning tool.
Nowadays, as a growing digital entertainment platform, Netflix offers to its members various choices for TV shows, movies and documentaries, even for kids section. But the platform is not only limited with pop-culture contents. The platform also presents some movies and documentaries on architecture, urbanism and interior designs in which they can be used as a different learning tool by focusing on real-life experiences and travel.
Established in 1997, Netflix is the world's leading streaming entertainment service with over 158 million paid memberships in over 190 countries enjoying TV series, documentaries and feature films across a wide variety of genres and languages.
We have listed the top 10 architecture movies and documentaries for those who haven't yet discovered the architectural section at Netflix:
---
Image courtesy of Netflix
The documentary runs 2 seasons. "Step inside the minds of the most innovative designers in a variety of disciplines and learn how design impacts every aspect of life."
Stars: Olafur Eliasson, Neri Oxman, Ruth E. Carter, Bjarke Ingels
Rural House by RCR Arquitectes in Spain. Image courtesy of RCR Arquitectes.
The World's Most Extraordinary Homes
The documentary runs 3 seasons. "Award-winning architect Piers Taylor and actress/property enthusiast Caroline Quentin travel the world touring beautifully unconventional homes."
Stars: Piers Taylor, Caroline Quentin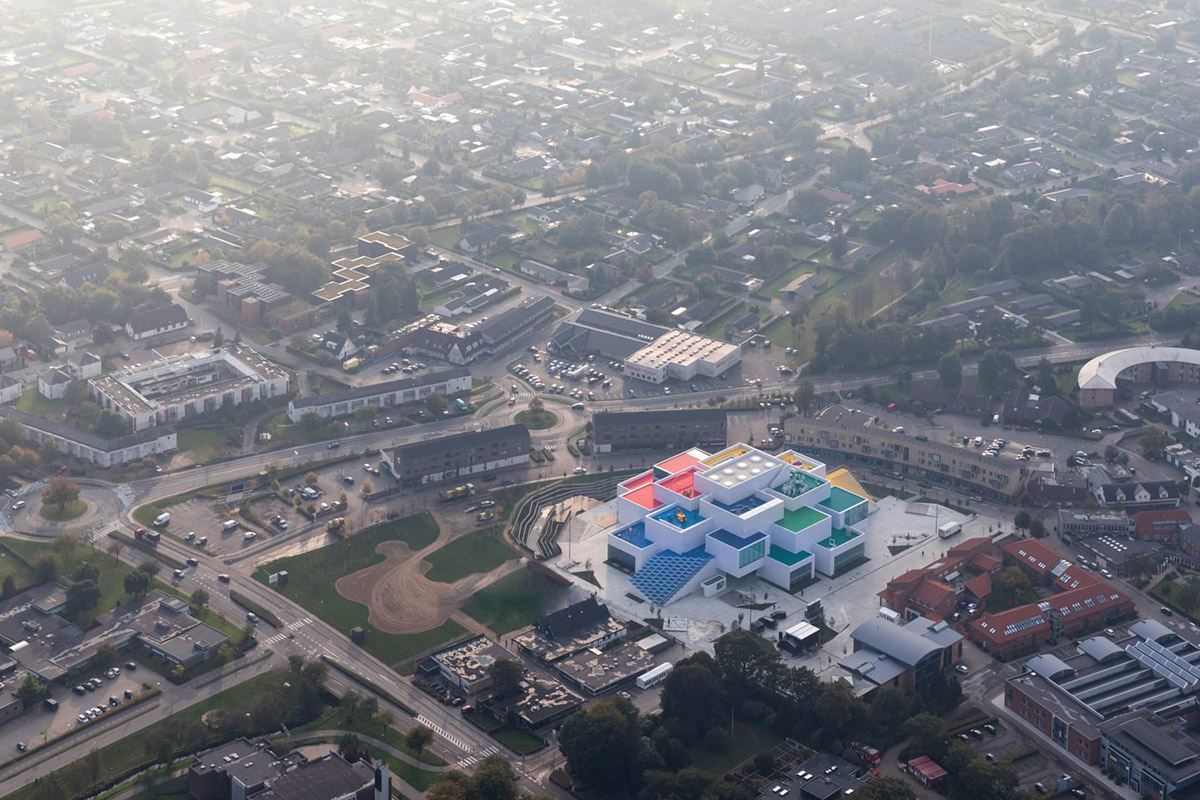 BIG's Lego Village in Denmark. Image © Iwan Baan
Lego House: Home of the Brick
"Seven years in the making, LEGO House was designed by the Danish firm BIG and opened in September 2017. Home of the Brick is a 47-minute documentary that chronicles the journey the LEGO House took from its conception to last year's grand opening. Endless imagination. Welcome to the house that Lego built."
Cast: Bjarke Ingels
Image courtesy of Netflix
Secrets of Great British Castles
The documentary runs 1 season. "Historian Dan Jones on a journey back in time to the zenith of Britain's most iconic and their infamous inhabitants."
Stars: Dan Jones
Image courtesy of Netflix
Cabins In The Wild
The documentary runs 1 season. "Engineer Dick Strawbridge and craftsman Will Hardie tour eight unique cabins built for a pop-up hotel in Wales, and construct No. 9 on their own."
Stars: Dick Strawbridge, William Hardie
Image courtesy of Netflix
Big Dreams, Small Spaces
The documentary runs 3 seasons. "Horticulturalist Monty Don works with amateur gardeners to help them create the garden of their dreams."
Stars: Monty Don
Image courtesy of Netflix
Amazing Interiors
The documentary runs 1 season. "Meet eccentric homeowners whose seemingly ordinary spaces are full of surprises, from a backyard roller coaster to an indoor aquarium."
Stars: Wesley Cannon, Will Pemble, John Teall
Image courtesy of Netflix
Dream Big: Engineering Our World
It is a 42-min movie focusing on science and technology. "Narrated by Jeff Bridges, this compelling documentary examines some incredible achievements of engineering from across the globe."
Stars: Jeff Bridges, Jesus Cris Acosta, Steve Burrows
Image courtesy of Netflix
Minimalism: A Documentary About the Important Things
The movie runs 1h 18m. "People dedicated to rejecting the American ideal that things bring happiness are interviewed in this documentary showing the virtues of less is more."
Stars: Joshua Fields Millburn, Ryan Nicodemus
Image courtesy of Netflix
Grand Designs
The documentary runs 2 seasons. "Host Kevin McCloud presents people who take self-building houses to a new level, following every step of their ambitious plans from beginning to end."
Stars: Kevin McCloud
Top image: Office KGDVS' Solo House Overlooking Wilderness Of Matarraña. Image courtesy of Solo Houses.
> via Netflix