Frank Gehry's long-delayed Guggenheim Abu Dhabi is set to open in 2025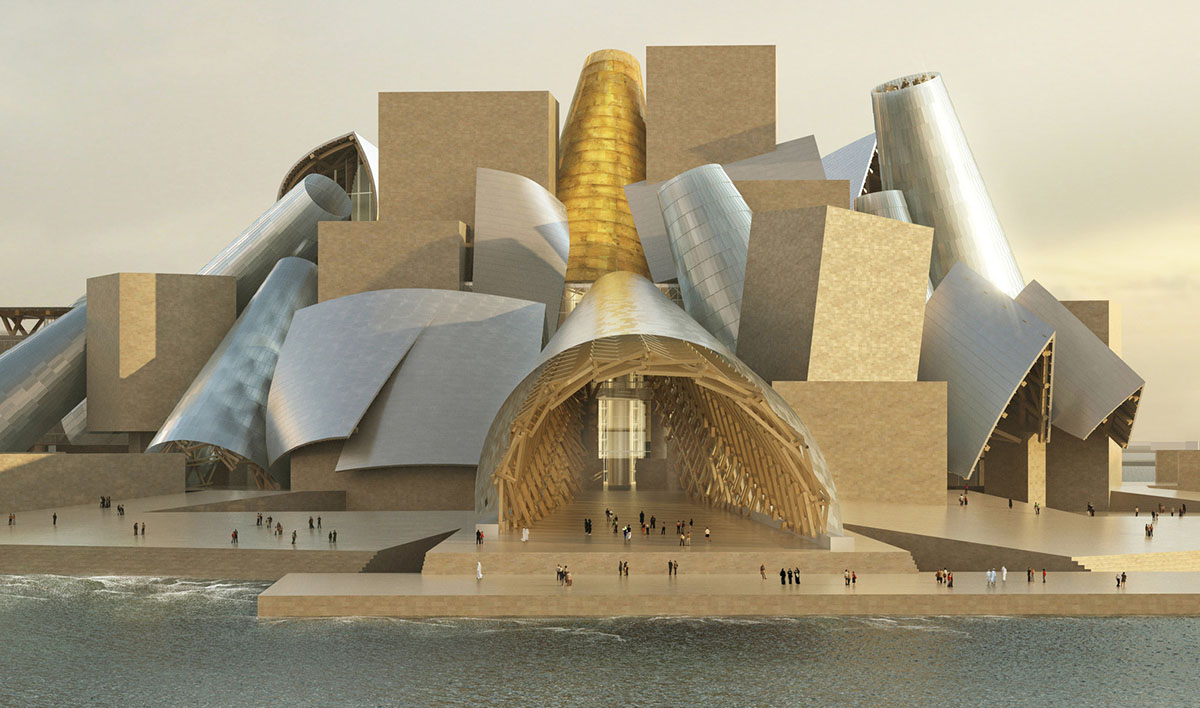 Frank Gehry's hotly-anticipated project Guggenheim Abu Dhabi, United Arab Emirates is set to open in 2025 on the capital's Saadiyat in the Island Persian Gulf more than a decade after Frank Gehry announced his project in 2007.
The news was officially announced by the Department of Culture and Tourism – Abu Dhabi (DCT Abu Dhabi) and confirmed by the Guggenheim's Director, Richard Armstrong yesterday in a statement.
"Today's announcement represents a significant milestone in the realisation of the Guggenheim Abu Dhabi, a landmark new museum," said Richard Armstrong, Director, Solomon R. Guggenheim Museum and Foundation.
"The Guggenheim Abu Dhabi, housed in Frank Gehry's distinctive building, will be home to an expansive and evolving collection of artworks that advance multiple perspectives on the global histories of modern and contemporary art, with a particular focus on art from West Asia, North Africa, and South Asia."
"Abu Dhabi is a vibrant and diverse cultural centre with a global outlook and rapidly growing creative economy, making it the ideal location for a new international museum."
"We are grateful to the Department of Culture and Tourism - Abu Dhabi, our partners in this bold collaboration. It is with great enthusiasm that we look forward to sharing the museum's collection, programming, and building with the public at the future Guggenheim Abu Dhabi," Armstrong added.
Gehry's massive fragmented project will be the latest building of the Solomon R. Guggenheim Foundation's international museums to welcome new community of cultural institutions in Abu Dhabi.
Frank Gehry first announced the project in 2007, however the project had seen many delays in the making process over a decade, including the worldwide economic recession in 2012.
Initially planned to be opened in 2012, in 2017 Thomas Krens, the Former Director and Senior Advisor for International Affairs of the Solomon R. Guggenheim Foundation, said in a podcast interview In Other Words that the museum may be a potential place for terrorists attacks and he said it may never be realized in the current climate.
Gehry's museum will be situated in the heart of the Saadiyat Cultural District, next to the Louvre Abu Dhabi designed by Jean Nouvel, Gehry's building is composed of a series of cubic volumes rotated and angled towards different sides of the island, and cone-shaped porous volumes are scattered among these volumes irregularly.
Gehry's museum will be the largest and most expansive of the Solomon R. Guggenheim Foundation's museums
Once complete, Gehry's museum will be the largest and most expansive of the Solomon R. Guggenheim Foundation's constellation of museums, including the Guggenheim Museum in New York designed by Frank Lloyd Wright, the Guggenheim Bilbao designed by Pritzker Prize-winning architect Frank Gehry, and the Peggy Guggenheim Collection housed in the Palazzo Venier dei Leoni in Venice.
The 30,000 square meters (320,000 square feet) museum will incorporate a 350-seat theatre, a library, a research centre and F&B and retail outlets, 13,000 square metres of gallery space for special exhibitions and 18,000 square metres of exhibition space for the museum's permanent collection.
Eleven cone-like structures will be used for further exhibitions spaces. In each cone-shaped volumes, visitors will be able to see site-specific artworks by contemporary artists.
The museum will also feature Guggenheim Abu Dhabi's permanent collection and will celebrate the very finest examples of global art dating from the 1960s to the present day.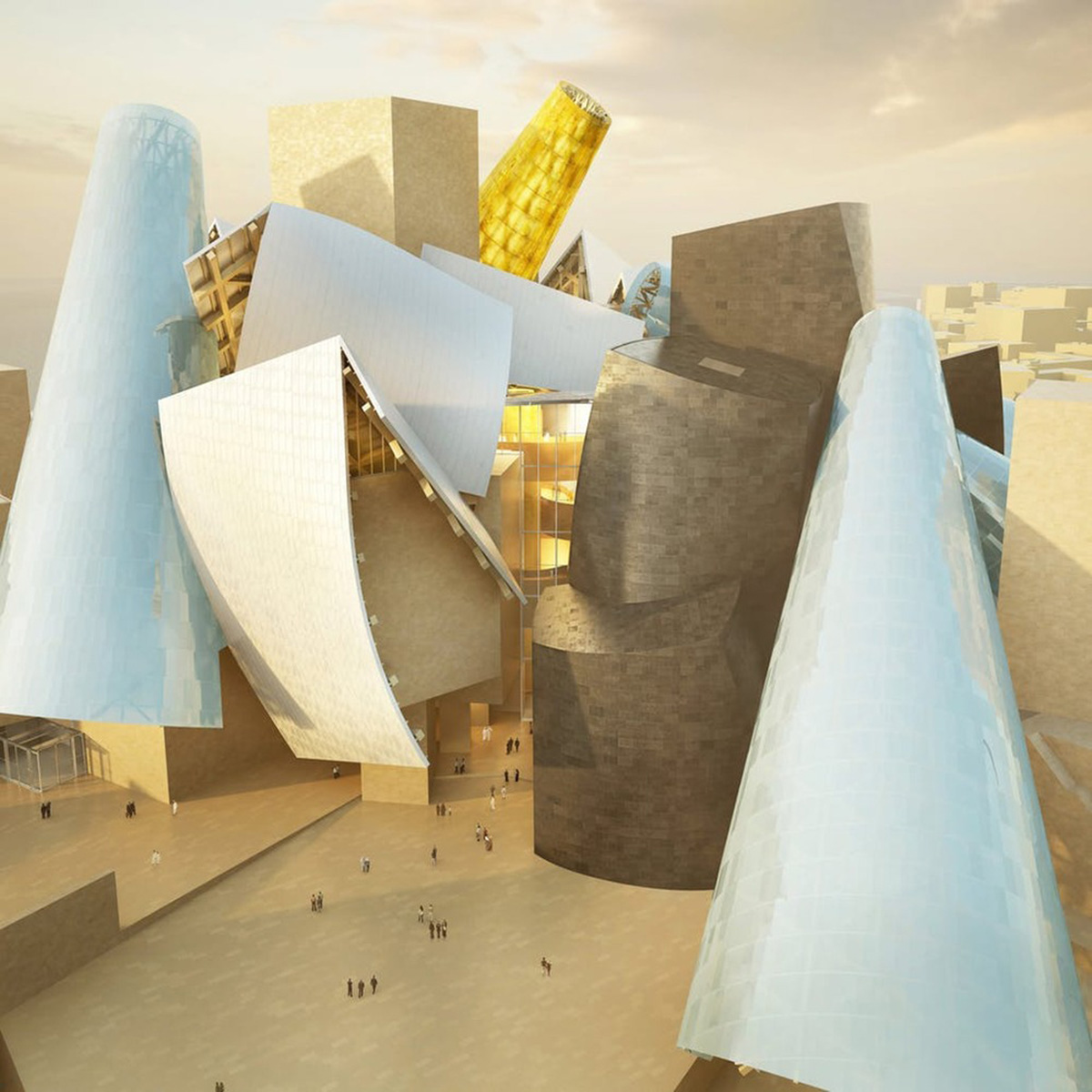 "This work will endure as a landmark for the country for many years to come"
"It is truly thrilling to see this project enter into this new phase. I am immensely proud to work closely with our partners, DCT Abu Dhabi and the Solomon R. Guggenheim Foundation, to create a home for their ground-breaking cultural program," said Frank Gehry.
"I hope that this building is embraced by the people of the UAE and that this work will endure as a landmark for the country for many years to come," Gehry added.
The museum is aimed to be an architectural landmark inspired by the vernacular architecture of the UAE and the region. In a statement, DCT Abu Dhabi also stated that the museum will hold a series of engaging public programming for its audiences since its inception based on Guggenheim Abu Dhabi's commitment to support artists in the region.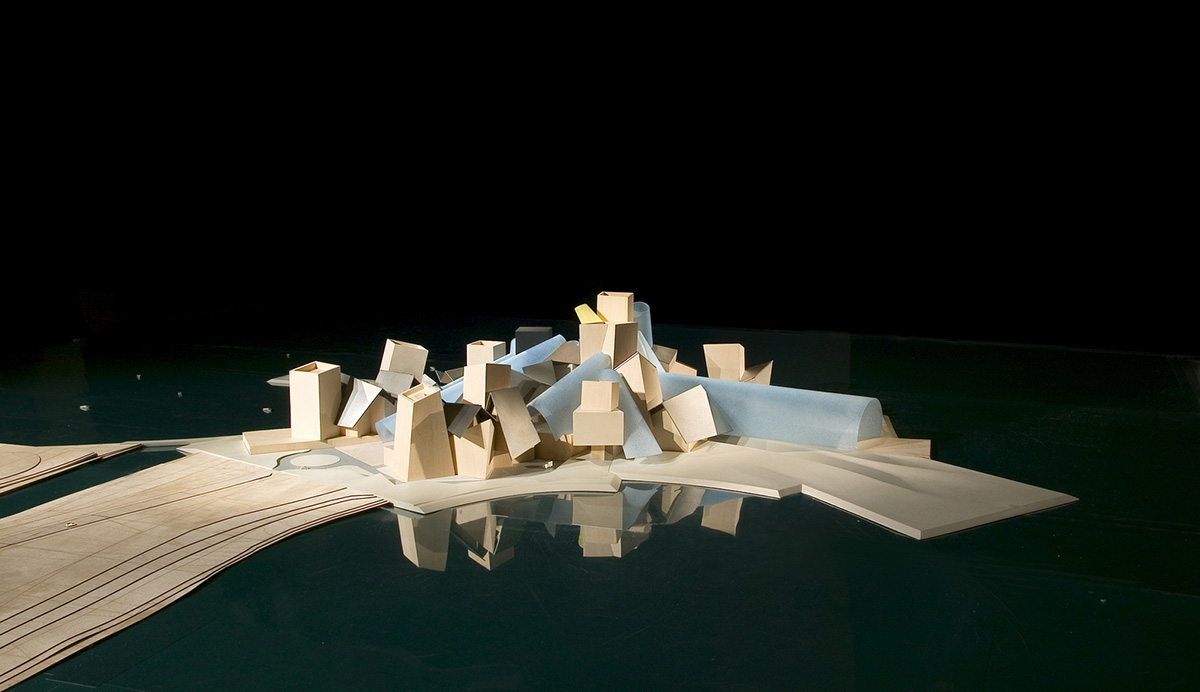 "This includes three exhibitions held in Abu Dhabi featuring select works from the Guggenheim Abu Dhabi collection in a bid to represent the future museum's curatorial vision," said a press statement.
"In addition, the museum organised a dynamic public programme highlighting contemporary artists from around the world. Most recently, the museum launched its 'Spotlight' video series on the Abu Dhabi Culture social media platforms, which explores a selection of Guggenheim Abu Dhabi works on loan across the world."
On the Saadiyat Cultural District, there are other upcoming cultural institutions designed by world-renowned architects, including Foster + Partners' Zayed National Museum dedicated to celebrating the life and achievements of the Founding Father of the UAE, the late Sheikh Zayed bin Sultan Al Nahyan, and Adjaye Associates' Abrahamic Family House, a multi-faith place of worship.
All images courtesy of Gehry Partners, LLP.
> via DCT Abu Dhabi