British Museum ends its long-term partnership with Foster + Partners-designed Zayed National Museum
The British Museum (BM) has ended its 10-year partnership with Abu Dhabi's another hotly-anticipated Zayed National Museum (ZNM) designed by Foster + Partners. Construction delays and some uncertainties about operational strategies of the museum are shown as the reason behind this move, according to The Art Newspaper.
The Zayed National Museum was officially scheduled to open in 2013 but construction works have been at a standstill since 2011. It is reported that the British Museum has signed a 10-year contract with Abu Dhabi's Tourism Development & Investment Company in 2009 to supervise and control for the large-scale development of Saadiyat Island.
According to the provisions of the agreement, the British Museum would advise on the development and operation of the museum and provide loans to the new museum as well as training Emirati staff fort he project. Besides, it is emphasised that the majority of this commissioned staff has been involved for most of the period since 2009.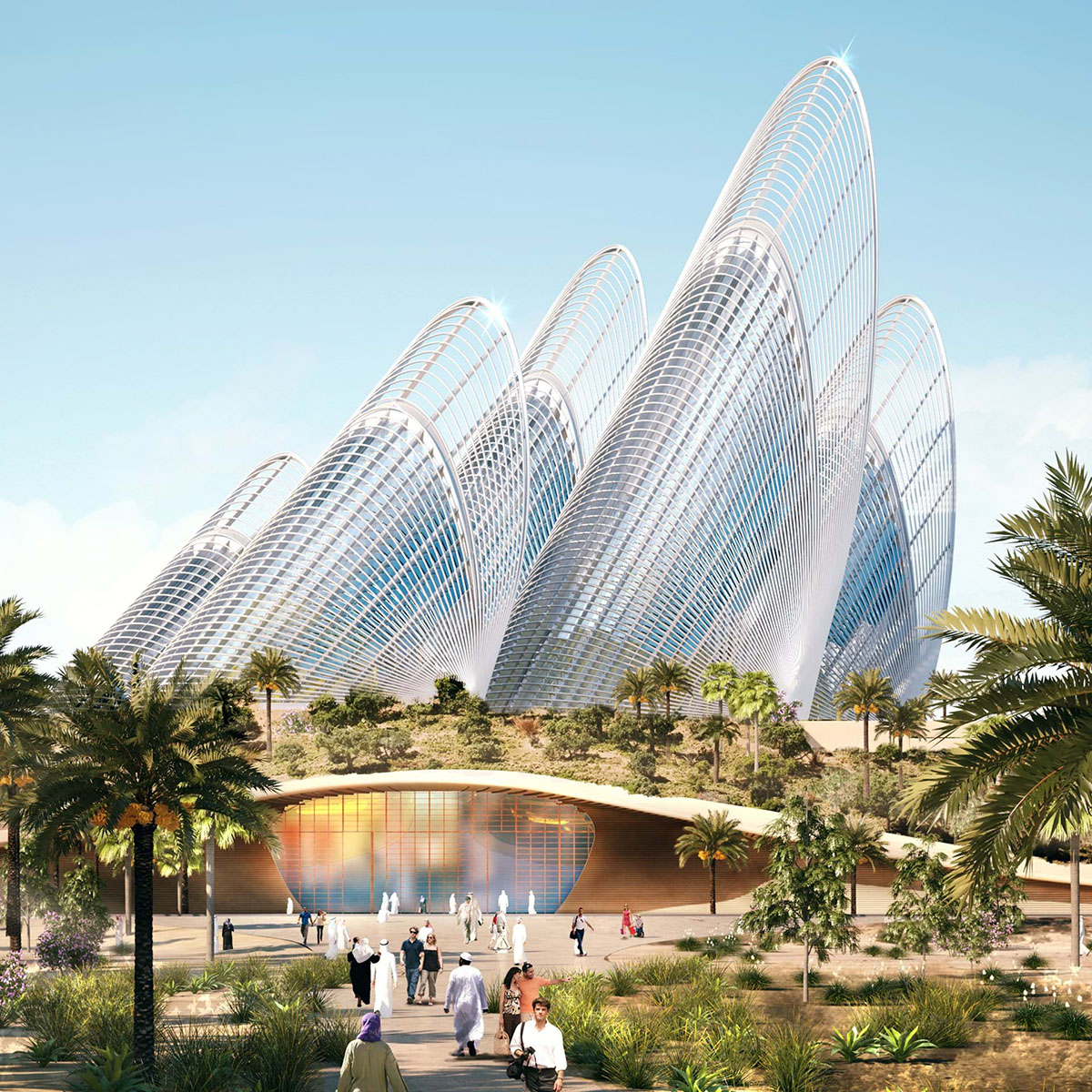 It is understood that as the construction details and timeline are not renewed with a new contract, the 2009 contract between two parties is not operational, although it has not been cancelled. While these long-term relationships need to continue beyond 2009, ongoing uncertainties make it even more unclear about how subsequent construction work will continue form now on.
The ZNM, conceived as a monument and memorial, is renamed after Zayed bin Sultan Al Nahyan, the founder and first ruler (1971-2004) of the United Arab Emirates (UAE). Abu Dhabi's Tourism Development + Investment Company commissioned Foster + Partners to design a National Museum in 2007 and Foster + Partners unveiled its conceptual designs in 2010.
The Zayed National Museum is designed to be the centrepiece of the Saadiyat Island Cultural District alongside with other developments, including Jean Nouvel's Louvre Abu Dhabi Museum, Guggenheim Abu Dhabi, Zaha Hadid Architects' world-class Performing Arts Centre and Tadao Ando's Maritime Museum. The Zayed National Museum will showcase the history, culture and, more recently, the social and economic transformation of the Emirates.
The Zayed National Museum is located next to the Jean Nouvel's Louvre Abu Dhabi Museum on Saadiyat Island, which is set to open to the public on November 11, 2017, after a five-year delay. A spokesman for Abu Dhabi's Department of Tourism and Culture (DTC) told The Art Newspaper: "preparatory structural works have been completed" and "once construction tenders have been awarded, further details on project timelines will be communicated."
A spokeswoman from the BM said that "we have developed a close partnership with Abu Dhabi's DTC and have created a connection that both organisations will continue to value". She added that "the ongoing development of the collection will be undertaken by a dedicated in-house team" at the DTC.
The Zayed National Museum is the third museum that progresses on Saadiyat Island. Frank Gehry's Guggenheim Abu Dhabi was halted due to some political concerns, former Director of the Guggenheim Foundation Thomas Krens had stated in a podcast interview. Although some construction works started on the foundations in 2011, these works quickly ended and construction has not yet begun.
Zaha Hadid's Center for Performing Arts was brutally interrupted by Zaha Hadid's sudden death in 2016, while Tadao Ando's Maritime Museum has not yet made any announcements on its opening.
All images © Foster + Partners
> via The Art Newspaper