WAC expands its Country Editors/Reporters program globally
To celebrate our second year in World Architecture Community's Country Editors/Reporters Program, we're thrilled to announce our new Reporters joining our editorial team from across the world. As it is well known, WAC's unique voluntary Community Journalism initiative and one-of-a-kind intellectual act still continues to attract great interest from all over the world, including experienced journalists, architects, architectural students, academicians and new journalist candidates.
Before introducing our new Reporters, it should be reiterated that the WAC's Country Editors/Reporters Program does not set up a well-grounded base of the program only through its network of reporters, where it creates its own representation in different geographies, but also allows new generation journalists and passionate authors to get involved in the program with different experiences to play an active role in the real profession.
WAC's new appointed Reporters
WAC's new 18 Reporters added to the World Architecture Community's Country Editors/Reporters Program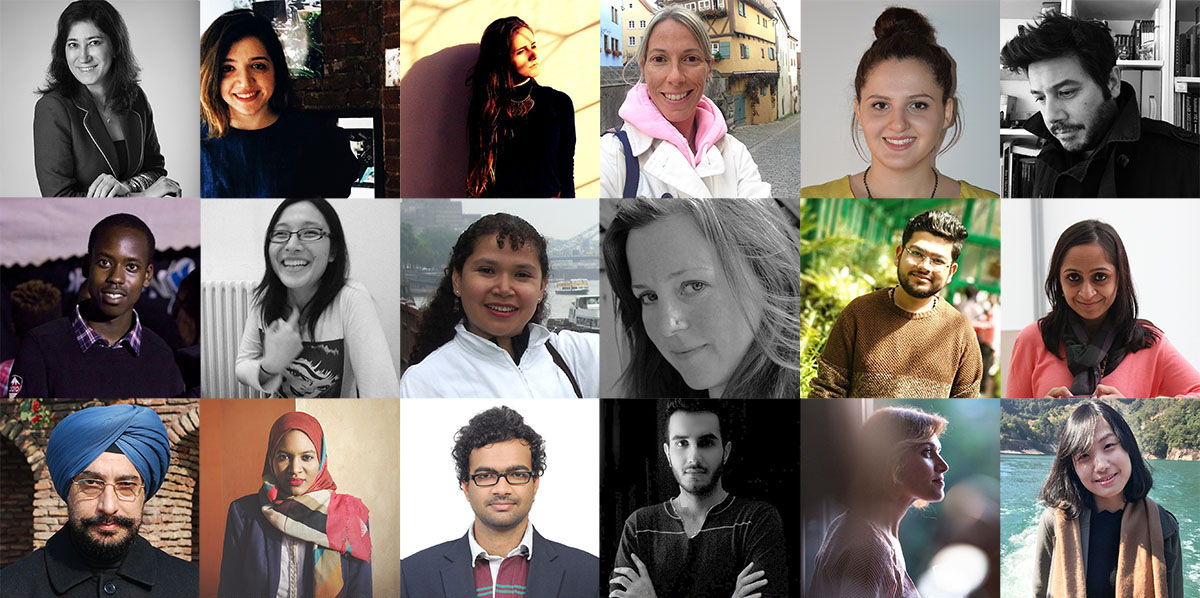 WAC's previous 18 Reporters added to the World Architecture Community's Country Editors/Reporters Program
WAC has a network of 23 different countries with 36 Reporters
Australia: Liz Foo,
Albania: Eneida Berisha and Jona Osmani,
Bangladesh: Hamidah Ashrafi Fateha,
Bosnia and Herzegovina: Emina Camdzic,
Canada: Popi Bowman and Reza Pourvaziry,
China: Sophia Tao,
Czechia: Elis Mutlu,
France: Angela Lee Ka Ki,
Italy: Francesca Cuoghi and Antonello Magliozzi,
India: Pappal Suneja, Sarbjit Bahga, Tanya Khanna, Varun Kumar, Tarun Bhasin and Medha Sobti,
Iran: Farzam Kharvari, Javad Eiraji, Ali Khiabanian and Sahar Keshmiri,
Japan: Mariko Sugita,
Kenya: Momoh Kakulatombo,
Lebanon: Irene Suzdaltseva,
Mexico: Nora Vasconcelos,
Oman: Ashish Batra,
Pakistan: Nadeem ul Hasan and Sanober Khan,
Portugal: Hugo Merino Ferraz,
Spain: Jeancyn Alforque,
Sudan: Zainab Gaafar,
Tunisia: Asma Haddouk,
United Kingdom: Hatice Ozhisar,
United States: Elif Merve Unsal and Saakshi Terway,
As we have already mentioned before, WAC's Country Editors/Reporters Program aims to reach remote regions, which are not covered by the mainstream media in general, and to get the correct knowledge and an accurate picture from the locals. For this reason, we also see that in our second year, we have access to different geographies, including, academicians and journalists who are more and more experienced in detailed reporting and managerial content flow.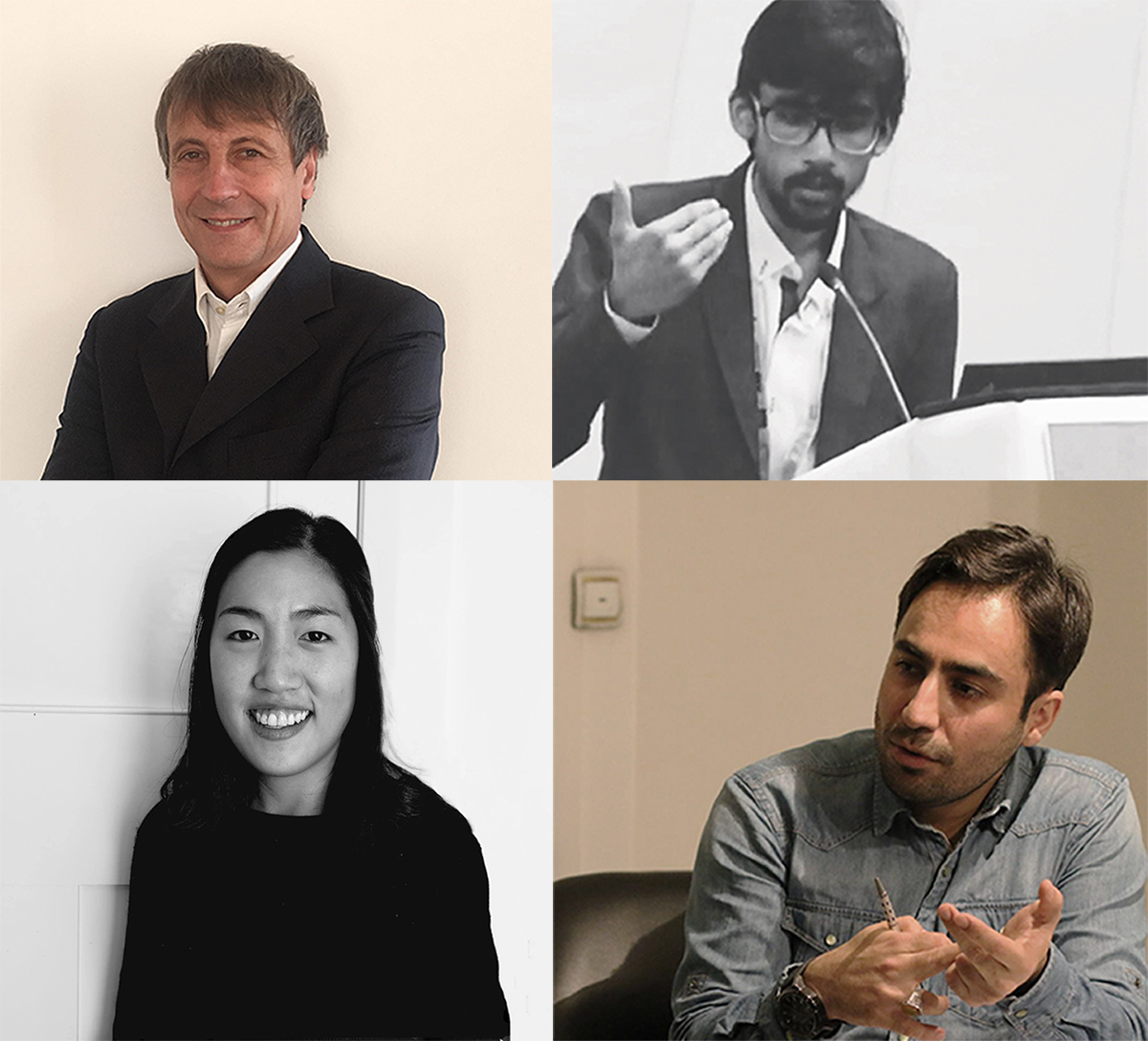 From left to right: Antonello Magliozzi (Italy Reporter of WAC) Tarun Bhasin (India Reporter of WAC) Liz Foo (Australia Reporter of WAC), Javad Eiraji (Iran Reporter of WAC)
For example, the three-day detailed conference summaries and social media streams of the 2018 Z-Axis Conference of our India Country Reporter Tarun Bhasin can be seen on his WAC page with the #ZAxis2018 hashtag on social media. Tarun Bhasin has been the first Reporter presenting a detailed coverage on-site until now. Furthermore, three of our new Reporters Javad Eiraji from Iran, Antonello Magliozzi from Italy and Liz Foo from Australia, alongside Farzam Kharvari from Iran, have successfully completed their own interviews without getting any help from the WAC's editorial team. Their interviews can be read on WAC's Interviews page.
We still repeat our call: Where is Russia? Where are Argentina, Brasil or Peru? Where are Azerbaijan or Kazakhstan? Where are Finland, Norway or Sweden? Where are Egypt, Senegal or Nigeria? Others? The community wants to hear your news...
On the basis of all this, if any of you who wants to experience the realities of practice of digital journalism, and for those whom still have not studied the details of the program and have not seen how it works, we can urgently recommend you to take a quick look at our previous announcement and apply to the WAC's Country Editors / Reporters Program to get involved in this network.
It should not be forgotten that the WAC's Country Editors / Reporters Program is an ongoing initiative and wants to hear more voices from different parts of the World. Now, after a year later, we are proud and delighted to present our new 18 Country Reporters contributing to architecture and design from their local countries to boost our goal to form a community, as a collective effort. When we look at our statistics, 8 new Countries are added to our previous 15 different countries and these new countries: Australia, Bangladesh, Bosnia and Herzegovina, Japan, Lebanon, Oman, Pakistan and Tunisia, which expand our geographical reach on the globe. Those countries can still be seen as generally less covered countries by the mainstream media, except Australia. WAC has a network of 23 different countries with 36 Reporters on the world map in total.
See the list of WAC's new 18 Reporters with their Countries below:
Important Upgrades on Our Previous Reporters
WAC has also announced five of our previous Reporters as Country Editors of WAC, giving them more responsibilities on managerial interface of their own country pages. To name a few, Francesca Cuoghi (Italy), Elif Merve Unsal (USA), Eneida Berisha (Albania), Sarbjit Bahga (India) have been announced as WAC's Country Editors. If our readers want to send a project or news content from their own countries, they will be able to contact with WAC's Country Editors to be evaluated for possible publication.
Last but not least, Varun Kumar from India has been announced as Deputy Chief Editor of WAC, Varun will be closely working with WAC's editor-in-chief Berrin Chatzi Chousein on special coverages. All new Country Editors and Deputy Chief Editor will also be able to continue their Reporting activity in the program.
Scroll down to see Deputy Chief Editor and WAC's Country Editors:
Varun Kumar - India / Deputy Chief Editor on WAC
Varun Kumar was born in India, he studied Architecture at Sathaybama University, Chennai. He has an academic background of opportunities to participate in events, trips and design forums teamed with a pursuit in mainstream subjects. Kumar discovered his passion for Journalism and Curatorship in his current fellowship at a Chennai-based studio by involving research, writing and graphics for its initiatives alongside architecture practice. Read more.
Francesca Cuoghi - Italy / Country Editor on WAC
Francesca is a journalist, communication specialist and writer with a degree in foreign languages. She has created the storytelling travel blog called Ciao Emilia, the region where she was born and raised. Read more.
Elif Merve Unsal - USA / Country Editor on WAC
Elif holds her Bachelor's degree from Middle East Technical University (METU) in Turkey and completed her Master's degree at Columbia University (GSAPP) in the US, she has a great interest in architecture & urban related issues and perspectives of design in various scales. She is always interested in sharing her critical insights on specific fields. Read more.
Eneida Berisha - Albania / Country Editor on WAC
Eneida Berisha is a Junior Architect and art enthusiast based in Tirana, Albania. She holds a Master's degree in Architecture with high honors from Epoka University. Her interests lie in the disciplines of architecture, urban planning and design, landscape architecture and building science. Read more.
Sarbjit Bahga - India / Country Editor on WAC
Sarbjit Singh Bahga is a Chandigarh based architect, urbanist, author, and photo-artist. He has 37 years of practical experience in designing of various types of buildings, complexes and large campuses. Bahga is also a keen researcher, and a prolific architectural writer. He has eight books to his credit. He takes special interest in the overall development of profession of architecture and improvement of built-environment. Read more.
Having said that, as we make this announcement, we can proudly say that new applications from other countries are in the pipeline and are being processed for enrollment. We also accept more than one reporter by country.
---
In the meantime, if you also want to be part of our volunteer reporters and become "the voice of your country on WAC while being the face of WAC in your country", please send your motivation message and your CV to [email protected].
Top image: WAC's Reporters network on the world map. Image © WAC