Eneida Berisha appointed as Albania's Country Reporter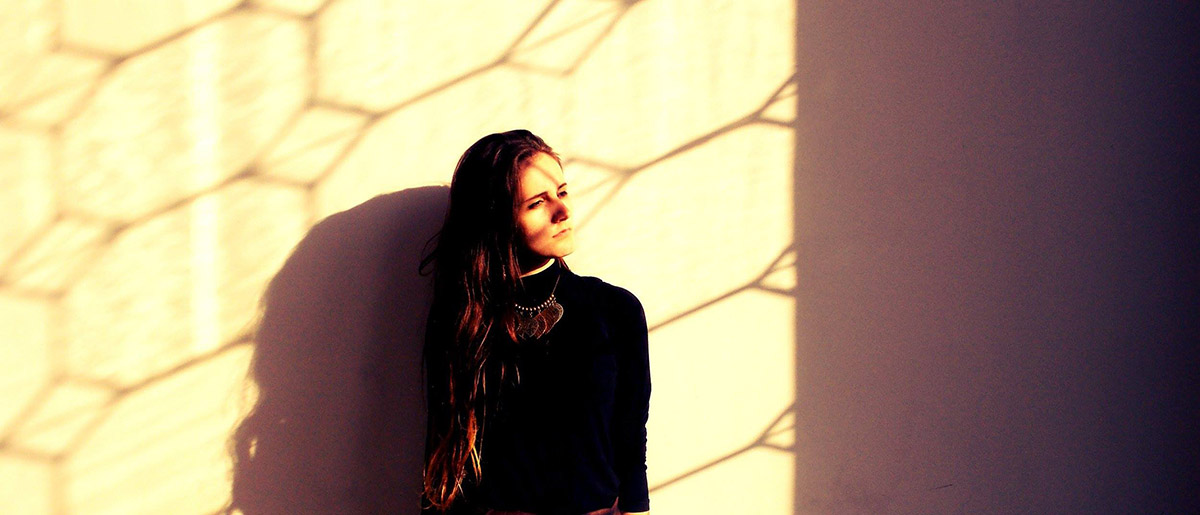 Since January 23, 2017
Eneida Berisha has been appointed as Albania's Country Reporter, as part of the WAC's Country Editors/Reporters program. Eneida is always consistent in her writings and she knows what to turn into news. Eneida generally loves to write about local organisations' news, new projects or initiatives; she is a real hunter to raise a voice on some local infrastructural projects to open up the discussion on a global scale. Eneida is also following new project commissions that are not covered by the mainstream media yet. Eneida's most viewed article Albania Declares 100 Villages For The Integrated Rural Development Program has reached over 12,000 at the time of this article.
Eneida Berisha is a Junior Architect and art enthusiast based in Tirana, Albania. She holds a Master's degree in Architecture with high honors from Epoka University. Her interests lie in the disciplines of architecture, urban planning and design, landscape architecture and building science.
"I applied to be a Reporter on WAC because, as an architect now, I have relied in published architectural content online, whether that be on World Architecture Community or elsewhere, and the ability to access credible and qualitative information easily and fast, as an aid and inspiration to my professional work," told Eneida World Architecture Community.
"The published projects seem to be going back and forth, bouncing on social platforms based on the popularity of the studio or team behind it, the country everything is set in, and obviously - the PR of the studio," she added.
"However, in cases as that of my native country, Albania, the only projects found in most architecture platform are more or less 4, with a whooping distance of 3 years between recent articles. Undoubtedly, this is not an indicator of a dormant development era, as Albania is undergoing a massive boom in urbanism but a lack of communication."
"World Architecture Community presented an opportunity for me to cultivate my writing, as well as introduce my country. That is why I wanted to be a reporter at WAC. I wanted to pursue stories which deem to benefit Albania - in promoting the architectural background of the country; but also for the world - in stimulating discourse in the areas of public spaces, preservation and infrastructure that these stories call attention to," she Eneida continued.
"As a Country Reporter at WAC, I get to see new projects first-hand, I can witness architectural novelties, I can photograph and document them, and through writing - share them with the world. Furthermore, I get to contribute and learn from the community at WAC. Throughout my experience at WAC, I have learned to master the editing toolkit as well as refine my writing to best suit to a larger but specialized audience. I have learned how to address specific topics and how to conduct interviews."
"The framework at WAC is flexible and easy to adjust due to the efficient online editor platform. You can write up text, insert photos and videos, in order to compose a well-crafted piece of writing. As a critical reader and lover of words, I will easily adapt to the role of a Country Editor. During my experience as a Country Reporter, I've gained the abilities to polish and refine an article according to the standards and style-guides of WAC. As an editor, I deem myself able to be responsible for checking article facts, and tailor the content."
"I strive to keep up with all the news around the world but the ones I follow the most are those coming from United States of America and France, as the cradles of culture and places of architectural innovation," Eneida concluded.
You can follow Eneida on Twitter, Facebook and LinkedIn
---
If you also want to be part of our volunteer reporters and become "the voice of your country on WAC while being the face of WAC in your country", please send your motivation message and your CV to [email protected].
Top image courtesy of Eneida Berisha