Barozzi Veiga designs new cultural hub to be "a village of artists" for Oolite Arts in Miami
Spanish practice Barozzi Veiga is designing a new cultural hub for Oolite Arts, one of Miami's leading supporters of visual artists.
The new campus will provide a "village-like space" for residency and space for various kinds of programmes, including cinematic arts programs, lecture series, and more than 200 art classes.
Set to be built as a new headquarters of Oolite Arts, the new cultural campus is located at 75 NW 72nd Street in the City of Miami. The new center is situated in a burgeoning arts district that is easily accessible within the city and close to many artist studios, homes, and galleries.
Barozzi Veiga's designs scheme is made of a long, low-rise and porous block that is differentiated with powering solar chimneys and skylights to be able to optimize control of the climate inside.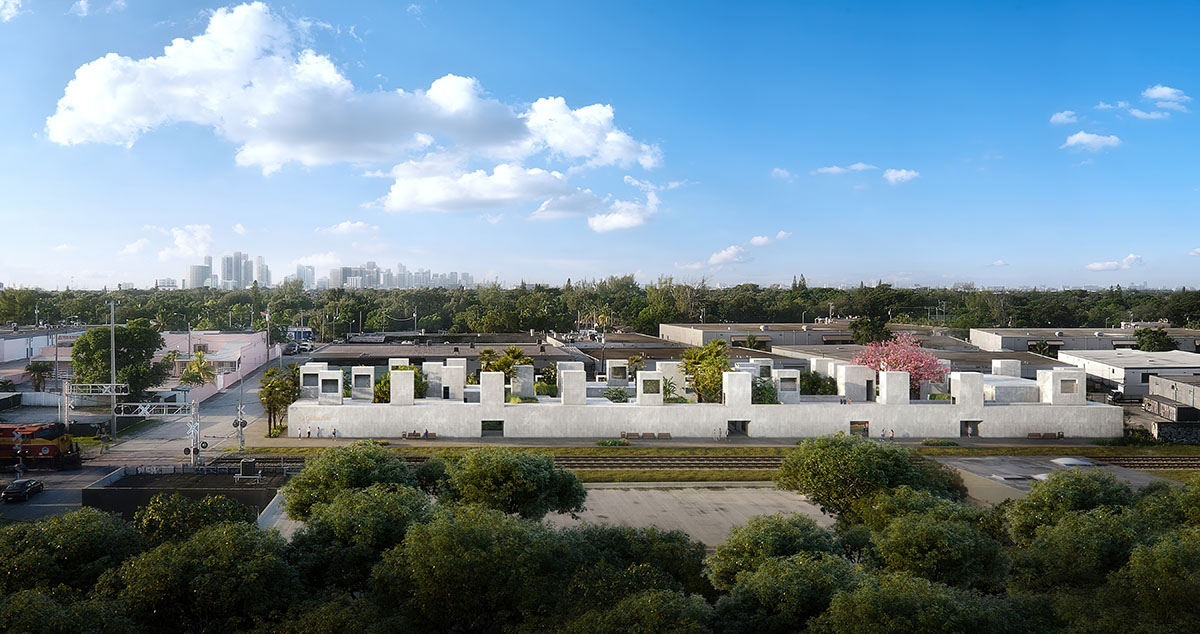 The project is derived from "a repeated vertical typology" that incorporates skylights and creates a collection of rooms, with powering solar chimneys and wind catchers.
The project is set to be opened in 2024, and when it is completed, the project will be Barozzi Veiga's first-ever built project in the United States and it will represent Oolite Arts' status as a world class cultural center.
The new campus is aimed to expand opportunities and programming to meet the continued needs of Miami's growing visual arts ecosystem while also enriching conversations about architecture and art in the city.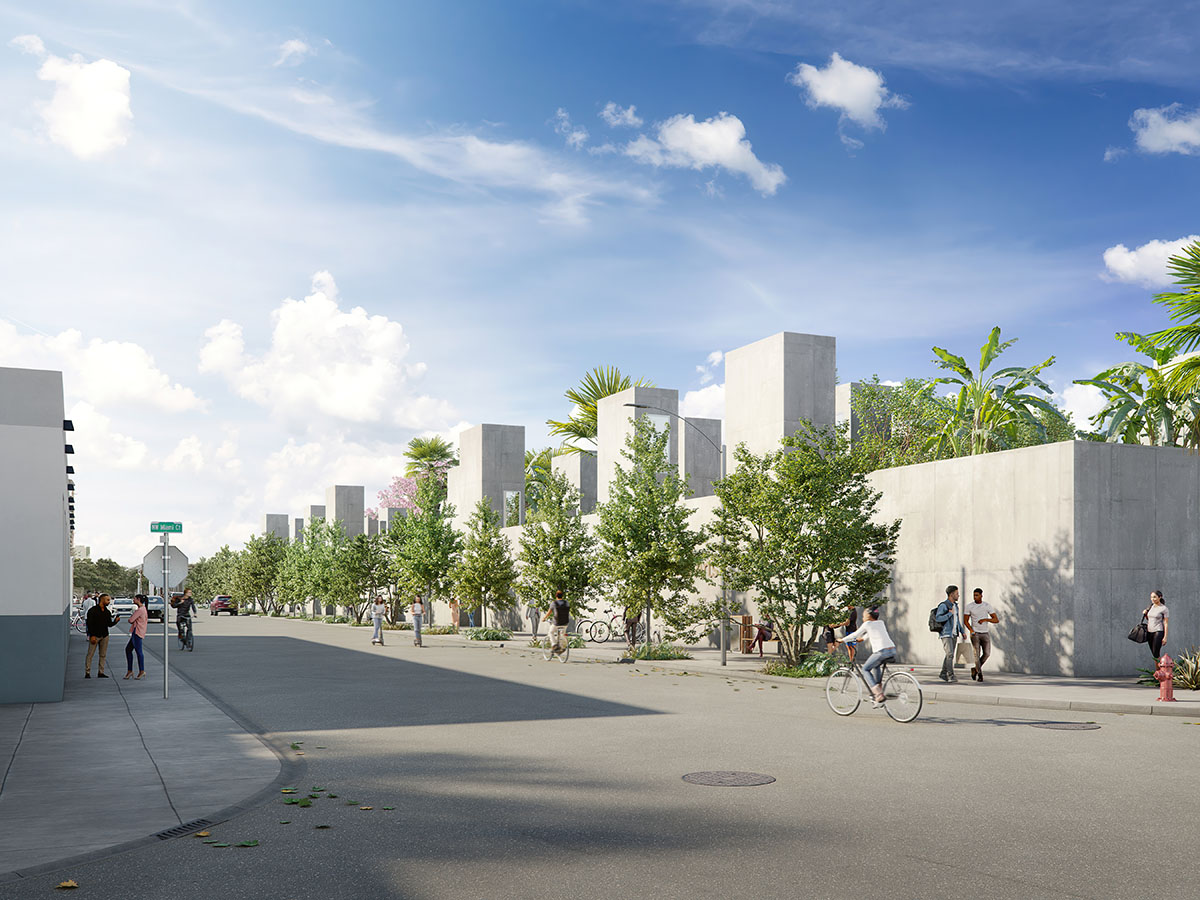 Besides artist residency and other programs, it will provide ample room for up to 21 free, individual studio spaces for artists, an exhibition gallery, a theater, two classrooms, a makerspace, a print studio, and the organization's offices. It will also include a large community garden and rooftop.
"In general, our projects are designed with the end-users in mind," said Barozzi Veiga. "We wanted to give artists the best working conditions."
"This meant finding a balance between very intimate studios and bright public spaces for community life, which is part of Oolite's DNA," added the studio.
Since announcing Barozzi Veiga as the architects for the project in February of 2020, Oolite Arts and the firm's Principals—Fabrizio Barozzi and Alberto Veiga - have been working in collaboration with Florida-based firm Charles H. Benson & Associates, the local architecture partner, and Amicon, the owner's representative.
The goal of the project is to create a new home where artists and the community can access flexible, bright, and open spaces for gathering.
The project features an interior courtyard that invites the public and incorporates rich vegetation. Taking sustainability principles to the core of design, the project also reflects Barozzi Veiga's standards for sustainability and the firm's commitment to discovering the specificity of the place for which they are designing.
Based on this approach, the studio's design prioritizes both artist and community needs, offering striking a balance between public and private.
In addition to studios that seamlessly transform into active exhibition spaces, one of the building's key elements is its diffused natural light, which offers artists spatial scenes in which they can realize their personal explorations. This is achieved by skylights, a collection of rooms, powering solar chimneys and wind catchers to control the climate inside.
"As Miami's cultural landscape continues to evolve, Oolite Arts is committed to lifting the city's visual arts community," said Dennis Scholl, President and CEO of Oolite Arts.
"This new space will be a thriving cultural hub where artists can grow and come together with international visitors and neighbors alike," Scholl added.
The building's "enigmatic exterior" is derived from an approach of openness from every perspective, according to the studio. "The horizontal and industrial plan will open up to the North, South, East, and West," said Barozzi Veiga.
"By reaching out to the neighborhood in every direction, this site-specific design will encourage community activity, inviting locals and artists to exchange new perspectives throughout the building's studio spaces, exhibition gallery, theater, classrooms, makerspace, print studio, and offices."
"Beyond the building's enigmatic exterior, an interior courtyard will provide an unexpected oasis and create a new kind of public space in the neighborhood," the studio said.
The project is imagined as a calm and open setting that maintains the artist as the protagonist, the center's architecture will harness the power of diffused natural light to offer artists spatial scenes in which they can realize their personal explorations.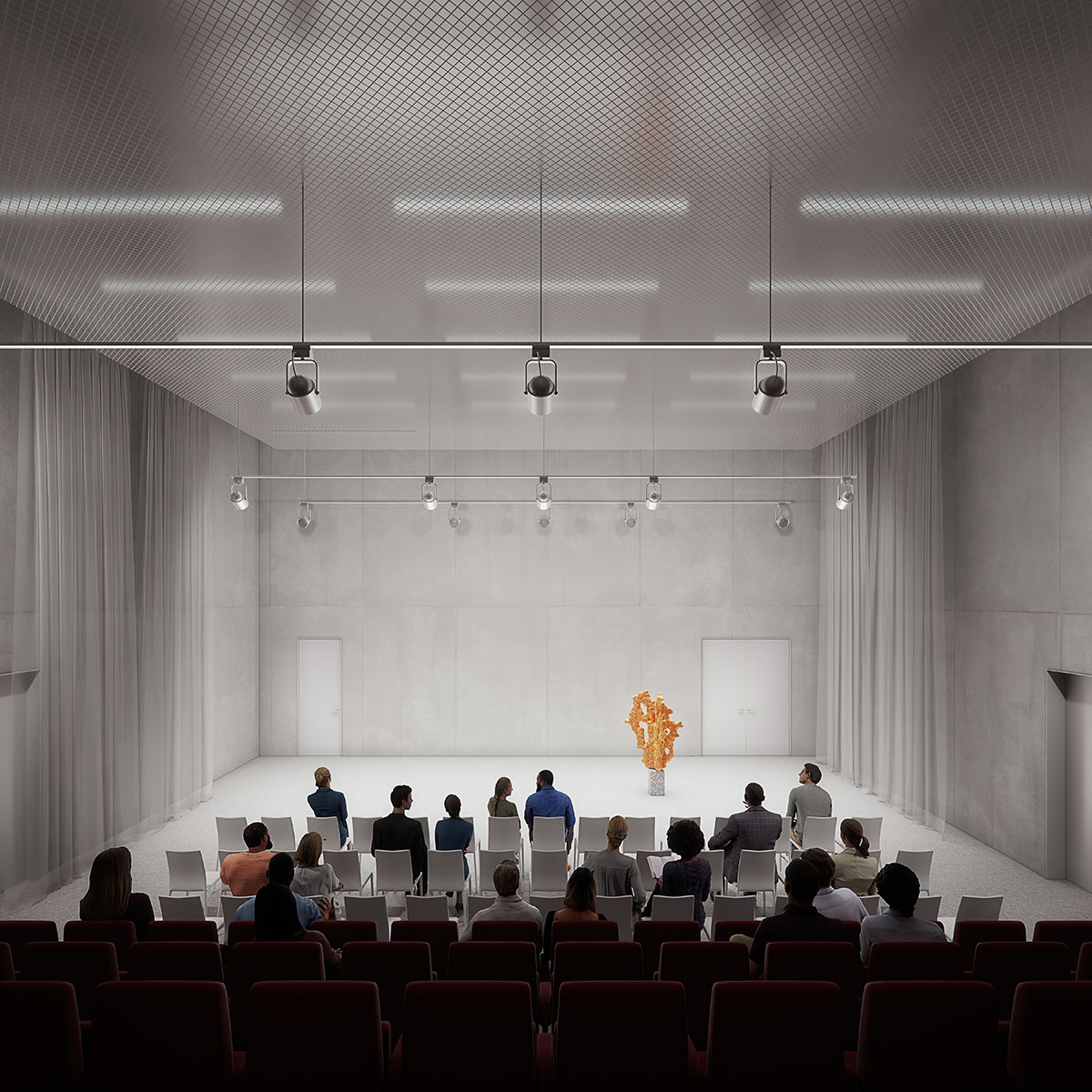 "We wanted the project to be a surprise for the artists and the community. Behind this opaque concrete wall, you don't expect to have such an exuberant garden. This can create a kind of beautiful surprise when you discover the interior," added the studio.
Oolite Arts also stated that while construction takes place, Oolite Arts will continue to house its resident artists and offer programming at 924 & 928 Lincoln Road in Miami Beach.
The organization is committed to maintaining a presence in this area through exhibitions and art classes.
Barozzi Veiga was founded in Barcelona in 2004 by Fabrizio Barozzi and Alberto Veiga. The studio works internationally on both public and private commissions, with a focus on cultural, civic and educational buildings.
Szczecin Philharmonic Hall in Poland, a new cultural center in Zürich, the Musée cantonal des Beaux-Arts Lausanne in Lausanne, Switzerland are among the key projects of the studio.
Established in 1984, Oolite Arts helps Miami-based artists advance their careers and inspires the cultural community to engage with their work. Oolite Arts is both a community and a resource, providing visual artists with the studio space, exhibition opportunities and financial support they need to experiment, grow and enrich the city.
All images courtesy of Oolite Arts.
> via Oolite Arts