Shigeru Ban to build shelters for earthquake victims who lost their homes in Turkey-Syria earthquake
Pritzker Prize-winning architect Shigeru Ban is preparing to build paper partition shelters for earthquake victims who lost their homes in the Turkey-Syria earthquake hit on February 6.
Turkey and north-west Syria were struck by the two devastating earthquakes on early Monday morning, 6 February, which caused over 45,000 deaths according to local newspaper CNN Türk.
While aftershocks still continue in the 10 provinces, aid continues to be delivered to the affected regions by local and international civil organizations and governmental bodies.
While the wounds continue to heal in the region, acclaimed humanitarian architect Shigeru Ban's Voluntary Architects' Network (VAN) has started preparations to build Paper Partition Systems (PPS) to provide temporary shelters for the earthquake victims who lost their homes affected by the devastating earthquakes in the Turkey-Syria earthquake.
Voluntary Architects' Network, founded by Shigeru Ban in 1995 to develop post-disaster aid with easily-accessible materials in the field of constructions, announced on its Facebook page that the VAN team held its first meeting on paper partition shelters to be developed for earthquake victims.
VAN meeting for Turkey-Syria earthquake, courtesy of Voluntary Architects' Network (VAN)/Facebook page
"We had a kick-off meeting with teams around the world. We are a team of architects, academics, paper tube factory, fabric manufacturer, and volunteers," said the VAN in their announcement shared with an image from their zoom meeting.
While the details of the project are not yet clear, VAN is expected to use the similar materials and construction techniques in the affected earthquake regions. The affected provinces include Kahramanmaraş, Gaziantep, Şanlıurfa, Diyarbakır, Adana, Adıyaman, Osmaniye, Hatay, Kilis, Malatya, with a recently added city Elazığ.
It is not yet clear whether Shigeru Ban will visit earthquake zones in Turkey and Syria.
"We are working hard to install the Paper Partition System (PPS) for the evacuees who have lost their homes from the devastating earthquake," said the VAN team.
The VAN said that they will share more details and information about the project soon.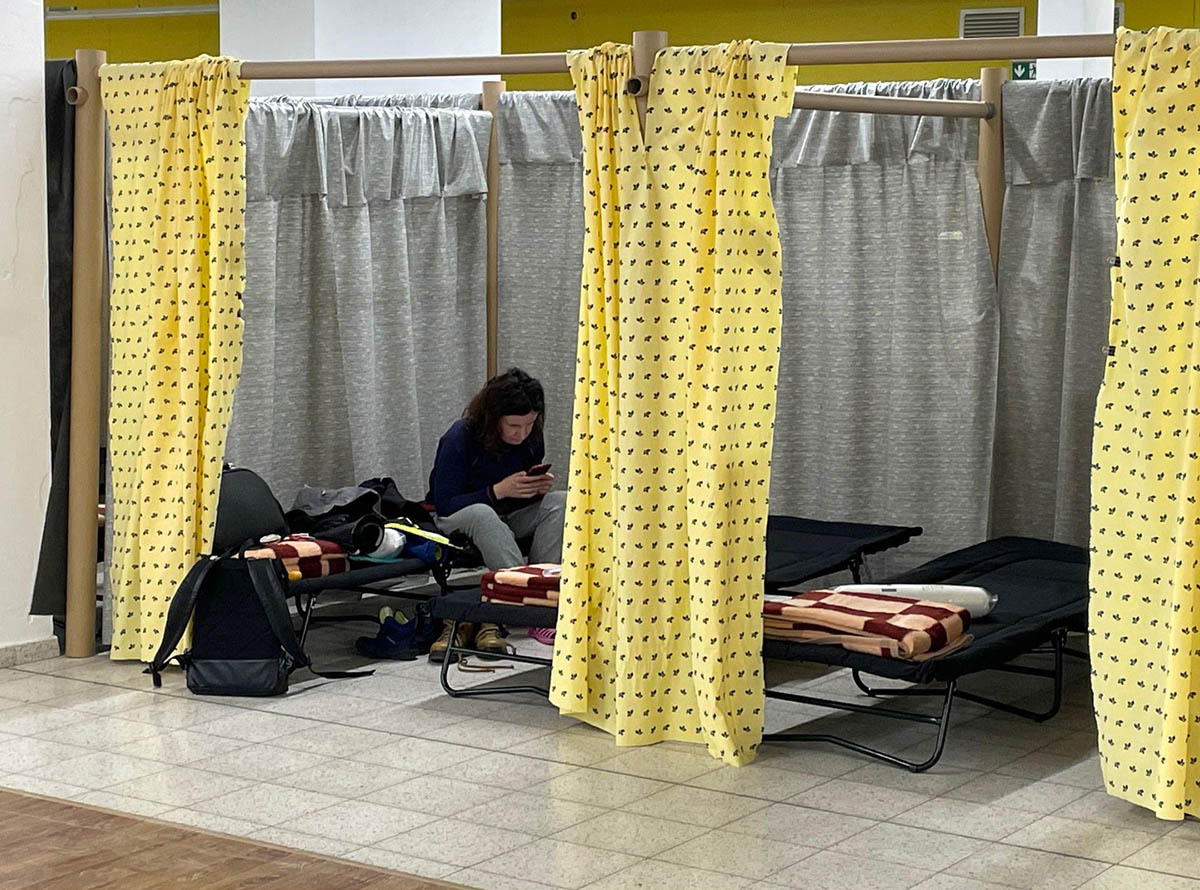 A prototype of Paper Partition System (PPS) used for Ukrainian Refugees in Poland in 2022. Image via Voluntary Architects' Network (VAN)
According to the visual and shared hashtags at the meeting, it is understood that Ban will collaborate with Yaşar University, Istanbul-based architectural office Emre Arolat Architecture and Konfida, a local manufacturing company producing custom-tailored paper tubes and cores.
Known for its humanitarian efforts, Ban is working with volunteer students and people to create paper partition systems around the world.
Respecting privacy for individuals in the design of each shelter, the partition systems are designed as modular units - almost about measuring 2 meters by 2 meters each.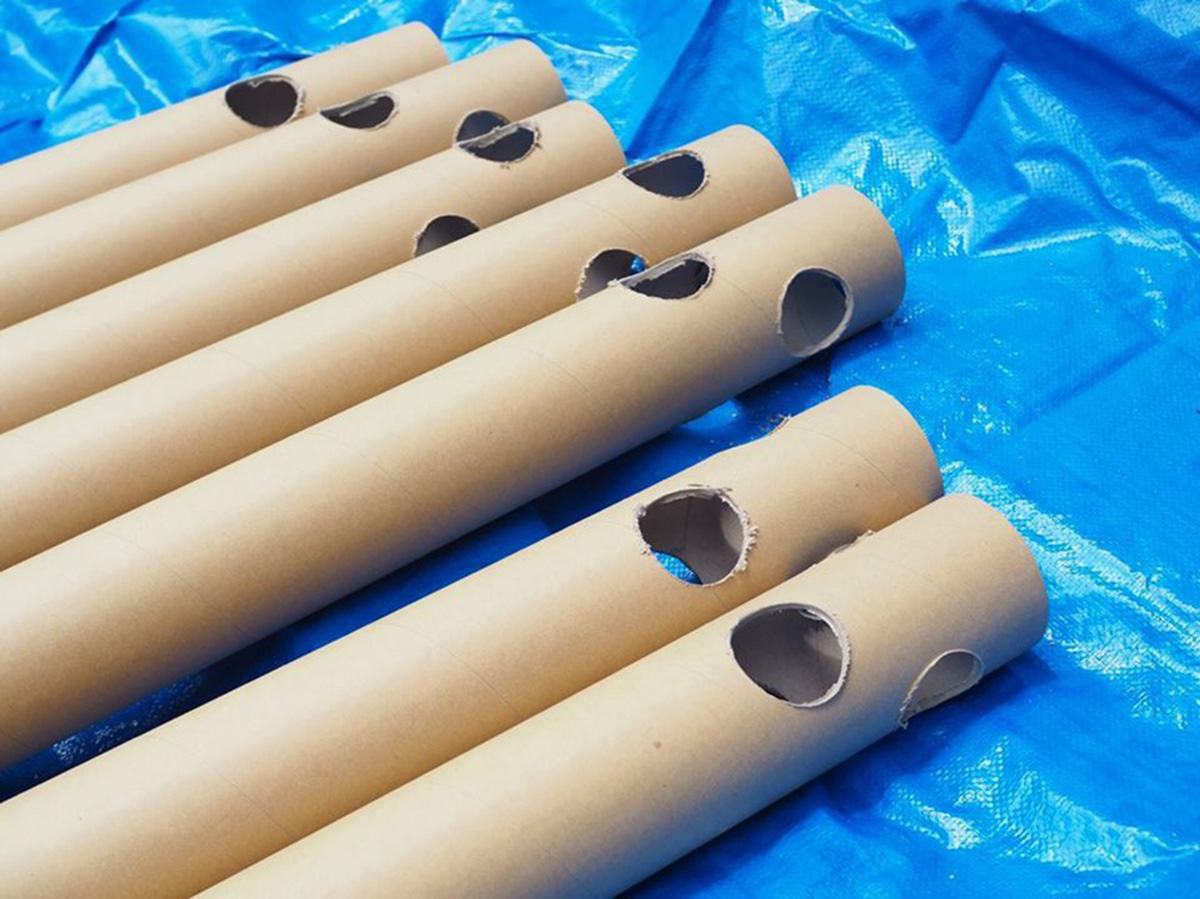 Paper tubes are used for structural support for temporary shelters. Image via Voluntary Architects' Network (VAN)
The architect uses a prototype system that allows for easy on-site assembly and disassembly using predominantly paper tubes (as shown above) and fabric curtains. These systems, which do not need a high budget, are produced using completely environmentally friendly materials.
Shigeru Ban and VAN installed Paper Partition Shelters for Ukrainian refugees in Poland last year. In 2017, Shigeru Ban, in collaboration with UN-Habitat, signed an agreement to design 20,000 new homes for refugees in the Kalobeyei Refugee Settlement in Kenya.
Ban designed temporary homes for the victims of devastating floods occurred in 2018 in Southern Japan. The architect developed the first Paper Partition System in the 2004 Niigata Chuetsu Earthquake, known as PPS1.
World Architecture Community will follow Shigeru Ban's efforts in the earthquake zones in Turkey and Syria.
Shigeru Ban Architects also created a separate page to collect donations to support Voluntary Architects' Network disaster relief project. The firm said that "VAN will support areas severely affected by the Turkey-Syria earthquake, struck on February 6th."
Top image: Shigeru Ban, courtesy of Shigeru Ban Architects.
> via Voluntary Architects' Network/Facebook page.
shelter Shigeru Ban Turkey-Syria earthquake Voluntary Architects' Network