Adjaye Associates and Daniel Boyd add black porous canopy to Sydney Plaza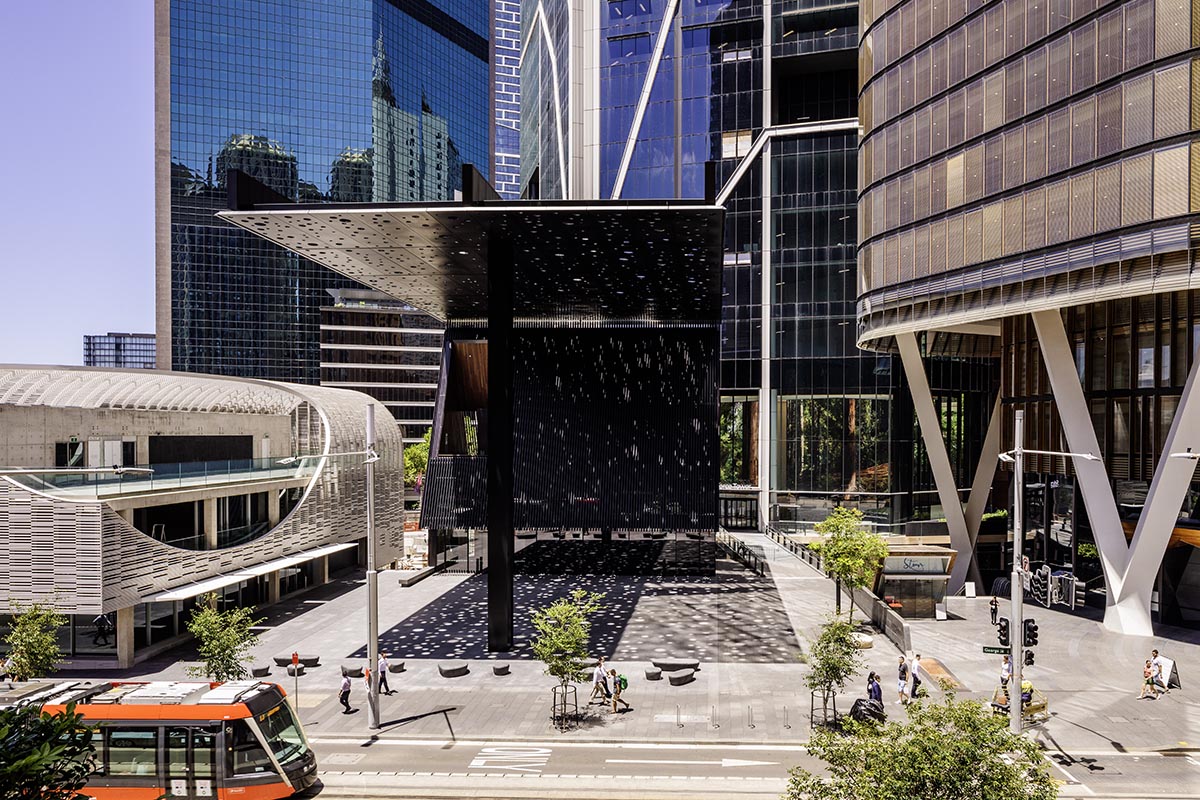 David Adjaye's firm Adjaye Associates and Sydney-based contemporary aboriginal artist Daniel Boyd have designed a black, porous canopy in Sydney, Australia.
Named George Street Plaza & Community Building, the new community and plaza covered by a perforated canopy emphasizes the meaning of place, heritage, and identity.
The design was realized as an attempt to uncover, layer, and celebrate the Eora origins of this part of coastal Sydney. Aiming to highlight the reconciliation of cultures, the project intends to explore identity in an ever-changing world.
Covering 1,200-square-metre, the project is mainly composed of three elements: Canopy, Community Building and George Street Plaza.
"It provides a space of contemplation and diversity, a space to extend knowledge of experience – a multiplicity of experiences and narratives, currently extending back 60,000 years through the connection of the Gadigal people of the Eora nation," said artist Daniel Boyd.
"Acknowledging that we can never fully comprehend our past or future is the first step in reconciling differences of perception."
"The idea of a public plaza provided a great opportunity for David and I to work together on the concept of relationships – how we as individuals perceive our relationship to a particular place and how collectively those relationships play out in a space," Boyd added.
Developed by Lendlease, the company commissioned David Adjaye and Daniel Boyd to revive the plaza with a new landmark on George Street.
The team designed a giant, black-clad community building with perforated elongated canopy that covers the plaza.
The team were inspired by "simple unitary forms and placemaking in Aboriginal culture," and Sydney Plaza's new cultural anchor point represents "a seed of history based around the notion of shelter."
According to the team, the project becomes "a symbolic room to pause from the rhythm of a fast-transforming city that is discovered and dissolves through light."
"'My hope is that this new community building and George Street public plaza will become a cherished destination in Sydney's city center, a generative place for people to connect, recharge, reflect and take a pause from the rhythm of a fast- transforming city," said David Adjaye.
"This acknowledgement of difference lies at the heart of the proposal and aims to create hybrid mutations from the layers of human inhabitation on the land that elucidate the history of encounters between settlers and indigenous communities," said Adjaye Associates.
The canopy, measuring 27 by 34 meters, features holes to play with solid, void and light and dark, which brings a poetic layer to the plaza.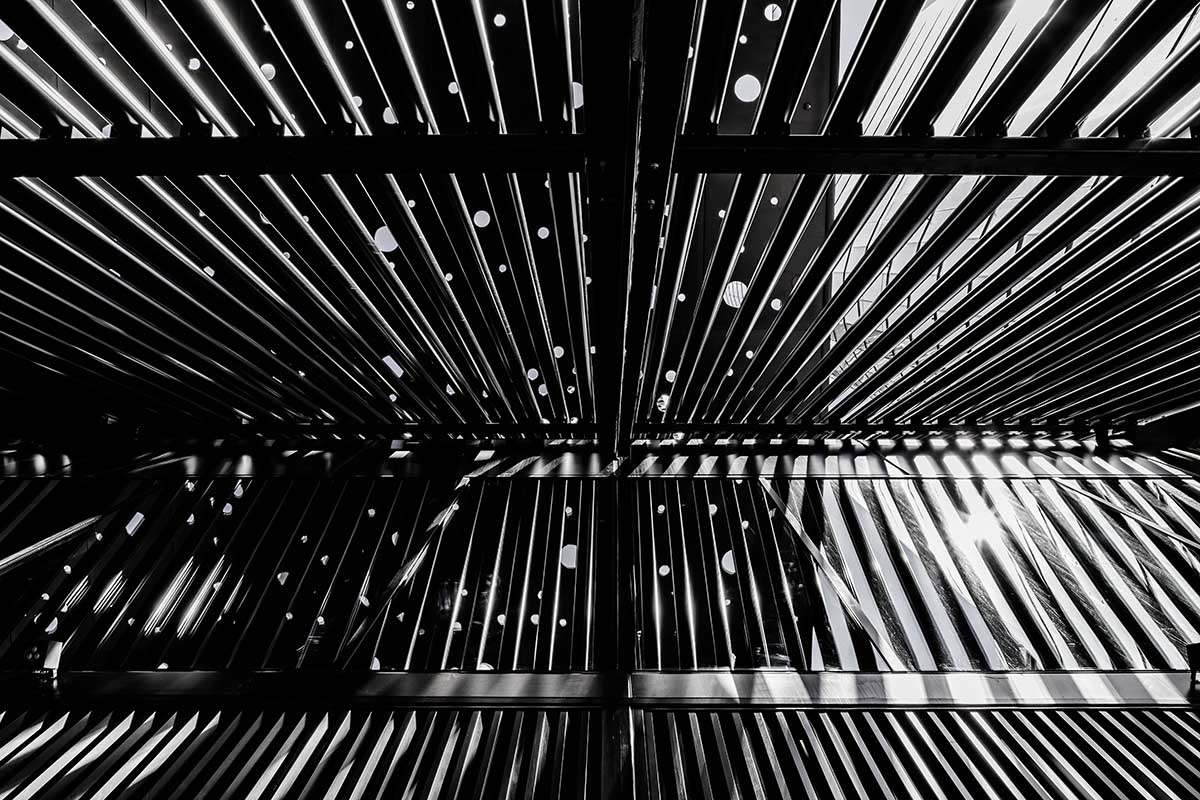 To connect this profound center with the site's heritage and origins, the canopy, designed by Daniel Boyd - a renowned contemporary artist of Kudjla / Gangalu Aboriginal descent - has emerged as "an artwork" that comprises 72 panels with circular, mirror lined openings.
When visitors stand under the perforated canopy, it filters dappled light onto the plaza. Made of steel, the canopy is punctured by mirror-lined openings with views to the sky.
An indirect meditation on Gestalst psychology, Boyd's artwork is experienced as a cosmic journey of light that filters and refracts through multiple, randomly scattered, circular, mirror-lined openings that culminate as a holistic visual field.
The canopy is suspended from a series of trusses supported by a singular steel column in front façade, while the canopy defines the rectangular perimeter of the public plaza and helps to dissolve the surrounding architecture to activate a new place of collective encounter.
"Incredibly powerful work because it's so unusual"
"This is an incredibly powerful work because it's so unusual. It's a public square but it's also a room within the city. It has that wonderful ambiguity and the potential for an incredible presence in the evening," said Graham Jahn, City of Sydney's Director of City Planning.
The canopy is also supported by a pitched roof of the commuunity building, while the roof reflects a rhythmic utilitarian steel screen.
Engineered by international firm Arup, the community building incorporates "weaving layers that illuminate a sense of place," and through its distinctive pitched roof, the shape of the roof references to the primary silhouette of early settlers' houses—wrapped in a reduced utilitarian steel form.
The community building has an open plan gallery and indoor-outdoor viewing platform overlooking the plaza.
Inspired by indigenous ideas of enclosure—defined by a warm, inviting timber material palette, the community building offers a flexible free flow space.
"Seamless encounters between art and community are activated by connections to the plaza and adjacent developments; histories and memories are layered into the place as one passes through," said Adjaye Associates.
"The result is a hybrid form that merges the legacy of early settlers and industrial materiality with Aboriginal origins," the firm added.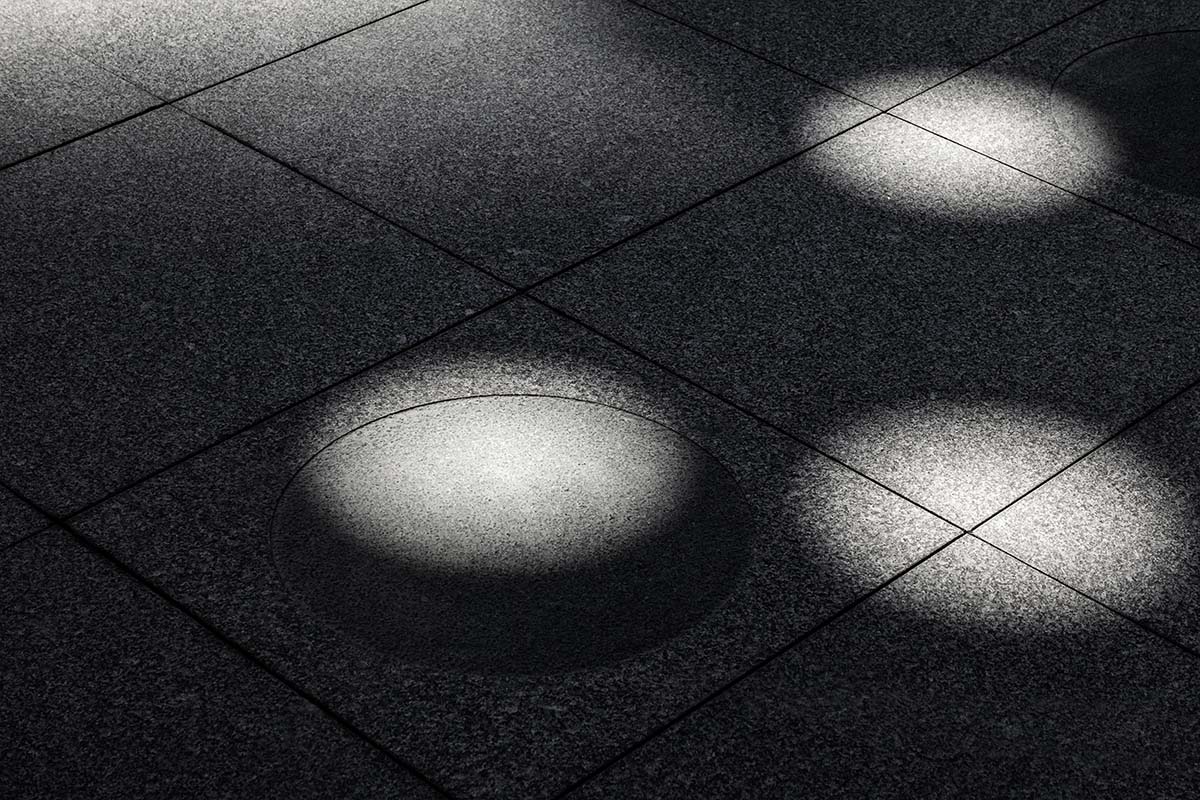 Adjaye Associates released preliminary design for George Street Plaza & Community Building in 2019.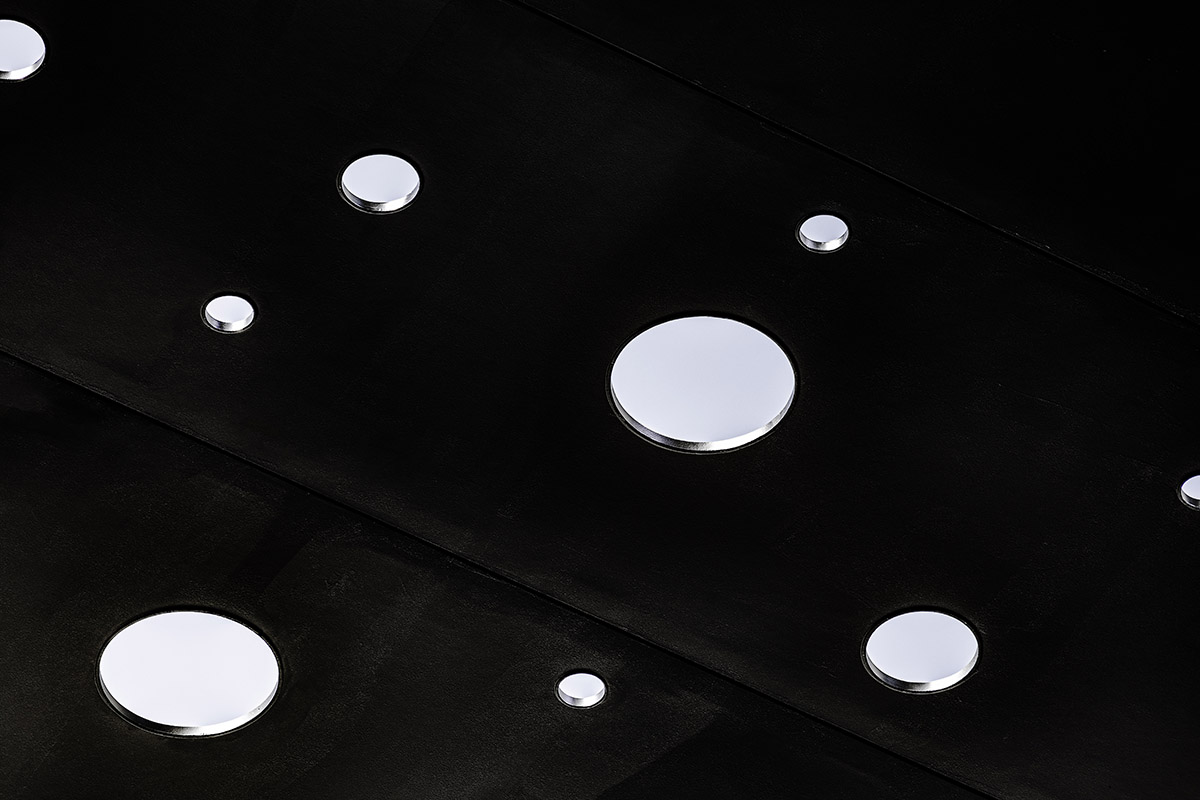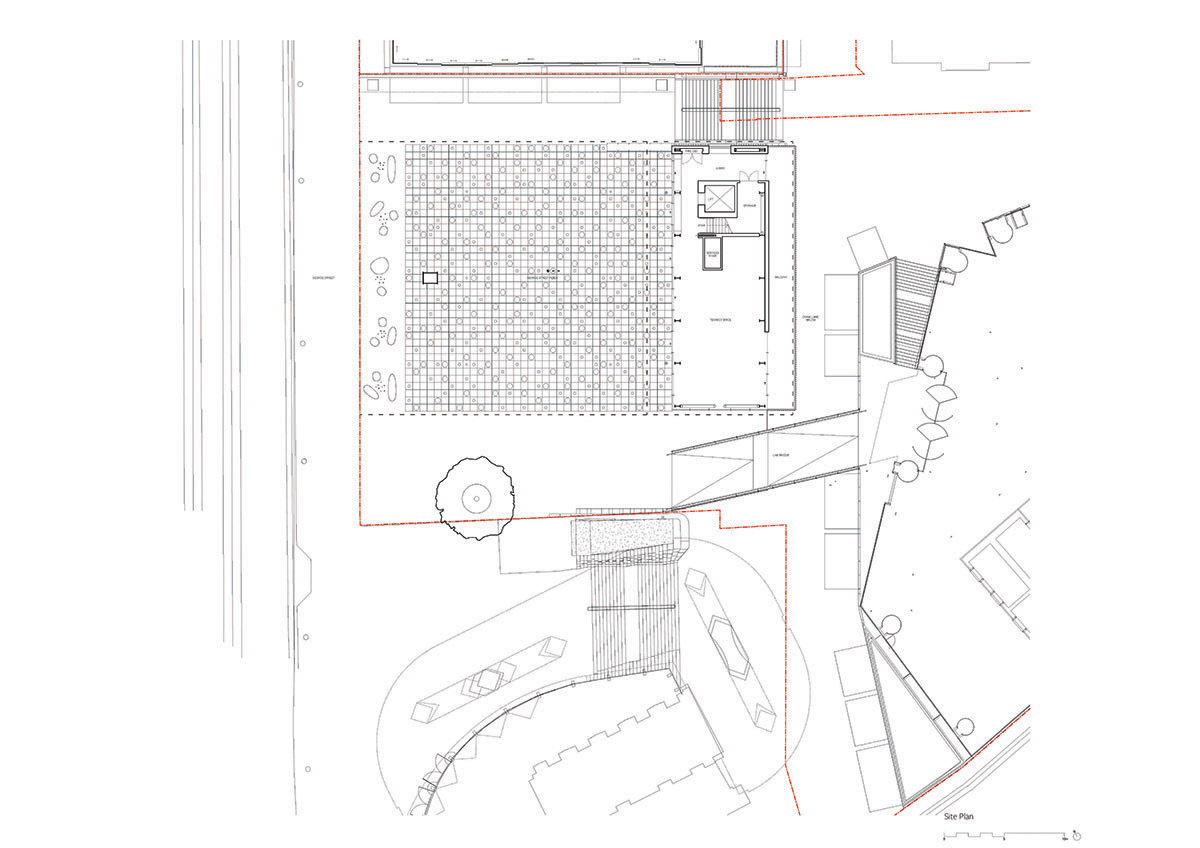 Site plan
Upper ground floor plan
Level 1 floor plan
Level 2 floor plan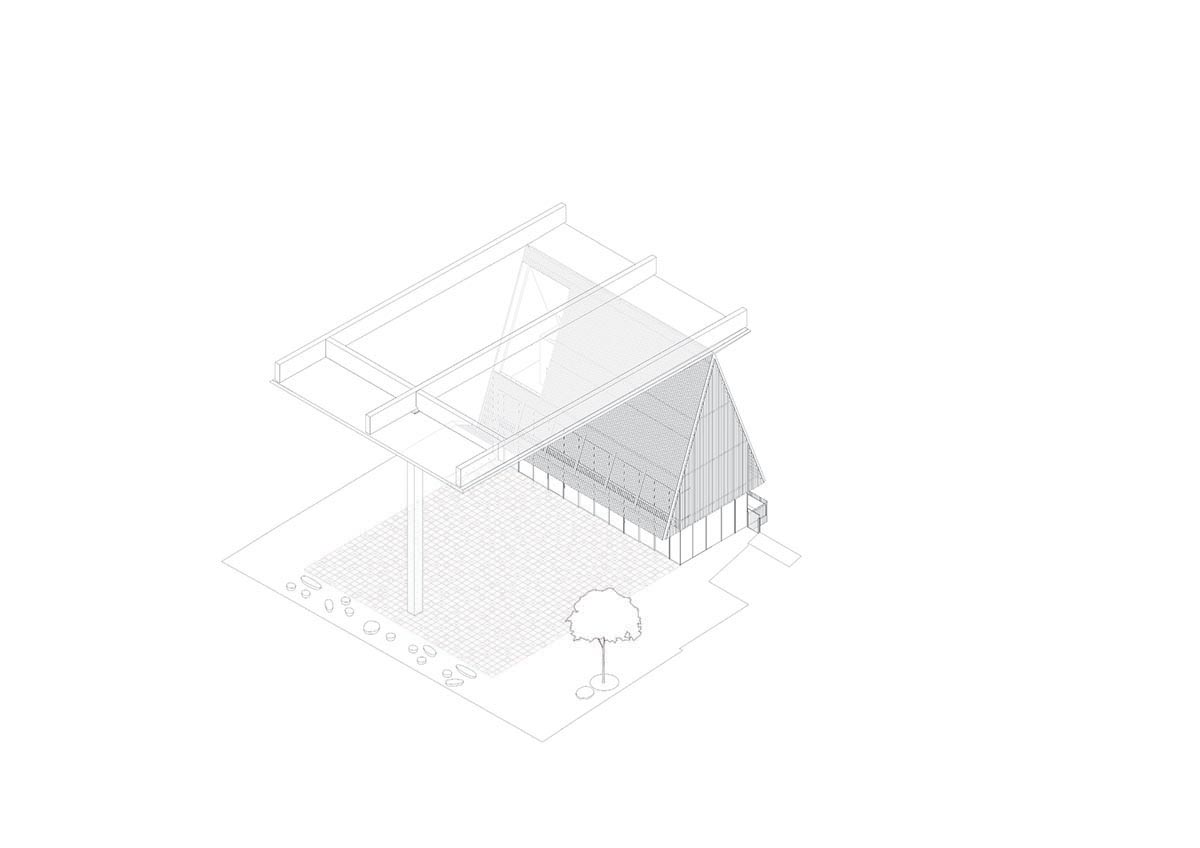 Axonometric drawing
Section North-South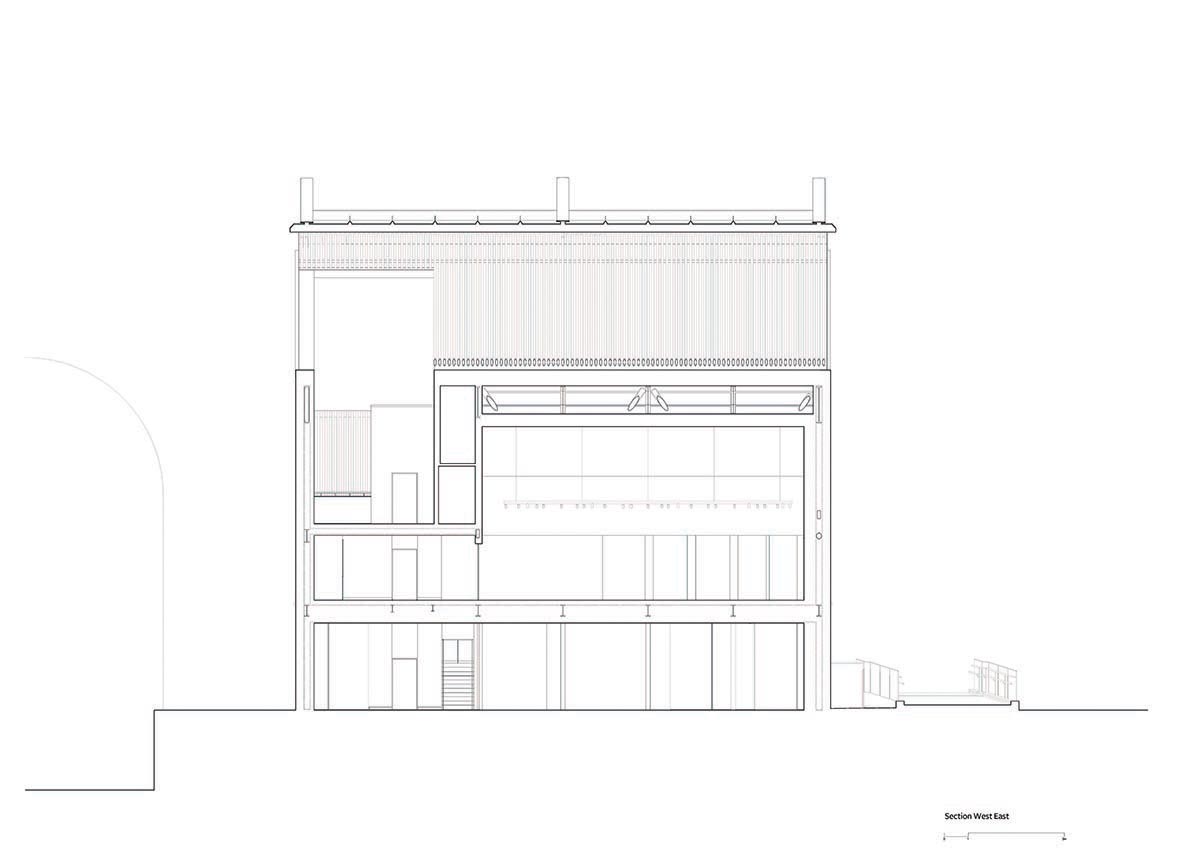 Section East-West
East elevation
West elevation
Adjaye Associates recently completed The Abrahamic Family House embracing a "peaceful coexistence" on the Saadiyat Cultural District in Abu Dhabi, United Arab Emirates.
Adjaye Associates was established in June 2000 by Founder and Principal David Adjaye.
The Smithsonian National Museum of African American History and Culture, opened in 2016 on the National Mall in Washington D.C, the ruby-colored Contemporary Art Center in Texas, the Winter Park Library & Events Center - a new cultural complex in Florida, are among notable projects of Adjaye Associates.
Project facts
Project name: George Street Plaza & Community Building
Design Architect: Adjaye Associates
Location: Sydney, Australia
Size: 1200m2
Architect of Record: Architectus
Artist: Daniel Boyd
Mechanical/Plumbing Engineer: Lendlease
Structural Engineer: Arup
All images © Trevor Mein.
All drawings © Adjaye Associates.
> via Adjaye Associates