AD ARCHITECTURE creates interiors with curved walls and extreme dark tones for Huaiyan Club in China
Chinese architecture and design practice AD ARCHITECTURE has created interiors with curved walls, layering surfaces and extreme dark tones for a restaurant in Nanchong, China.
Named Huaiyan Club, the 800-square-metre space is located in Manfu New Area, Nanbu County, Nanchong. It is the first cultural tourism complex that integrates the functions of culture, tourism, commerce, business and residence in the county, positioned to be a hub providing quality life, cultural experience, business office, industry incubation, entertainment as well as educational services in the future.
Huaiyan Club is a restaurant sited inside a waterfront building in the center of World Park City.
AD ARCHITECTURE conceived the darkest tone of black color as a powerful, mysterious and cool element. According to the studio, it represents diverse meaning in different cultures. As an extreme tone, black is quite impressive and contagious. It's often used as a medium to express the reverence and yearning for the universe, and creates illusion that transcends reality. It's a main color that has strong power.
AD ARCHITECTURE won the WA Awards in the 40th Cycle with three projects in the Interior Design/Realised category: Taste Of Dadong · Rhapsody, Shanghai, Chasing Light and Da Dong Gastro Esthetics.
Break with conventions
Presented in an avant-garde style, the project has instructive and educational value. To some extent, the design is creating future, whilst also showing the gesture of both World Park City and AD ARCHITECTURE.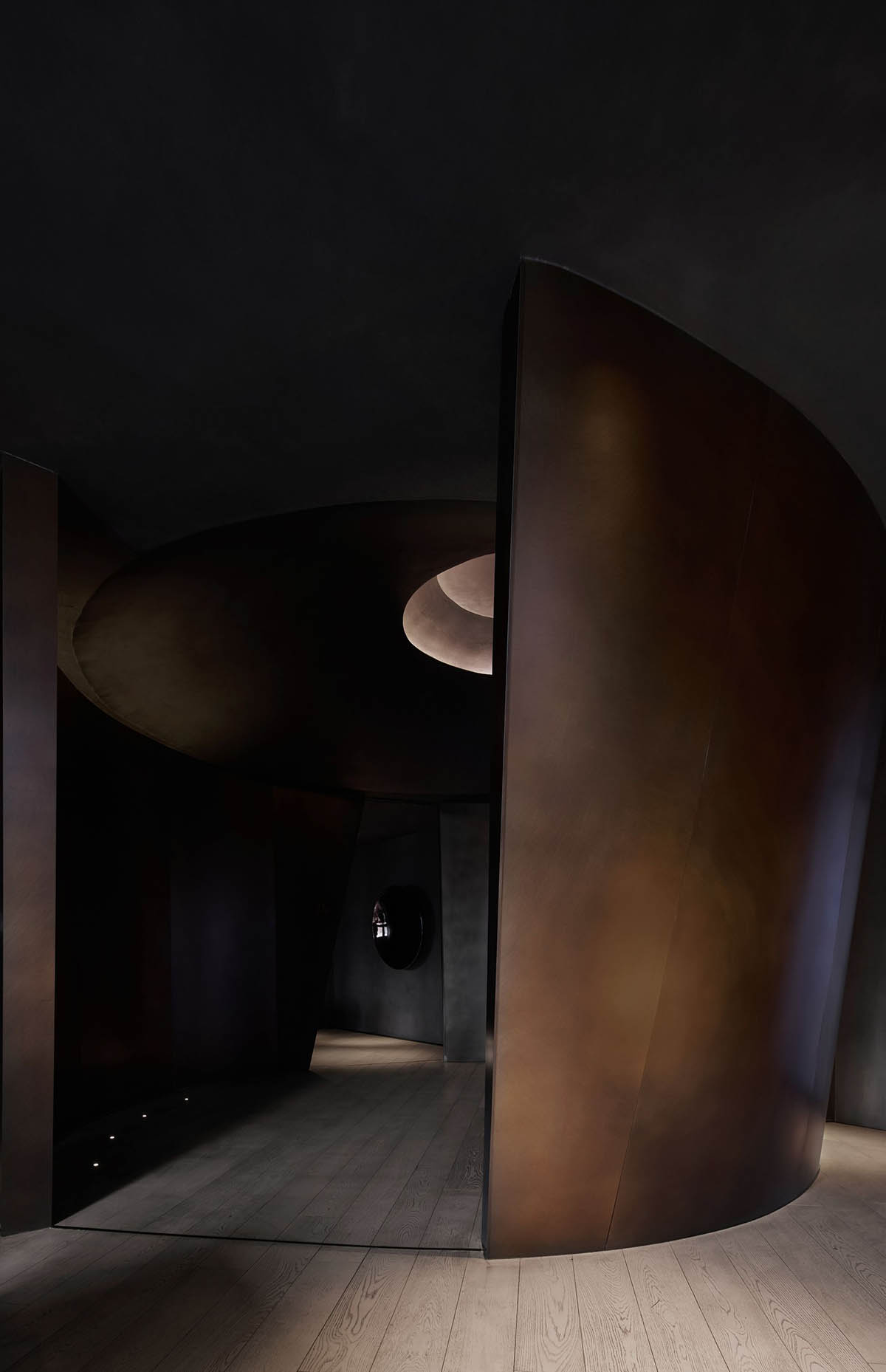 Geometric structures & impulse
Geometric structures shape the form of the space, and create illusionary spatial expressions, which evoke rich sensory experiences. Structures, light and space show an interactive relationship full of impulses.
The chemistry between the geometric structures and the black tone produces an illusionary atmosphere, stimulating people to explore the elegant, confident and mysterious space.
Elastic space
Oriental quintessence is incorporated into the space, which goes beyond superficial elements. Restrained free structural expressions run through the whole space, highlighting charming light and shadow effects.
Oriental aesthetics and spirit are perfectly blended into the mysterious spatial atmosphere, evoking unchained, quiet and secluded dining experiences.
Calmness & freedom
In addition to creating a calming atmosphere in the space, AD ARCHITECTURE intended to balance it with a relaxing and pleasing vibe.
For that purpose, the design team resorted to structural forms and lighting to create a sense of uncertainty, which releases the calmness of the space. The space is full of changes through the fusion and separation of structures, which add an uncertain emotion to the space.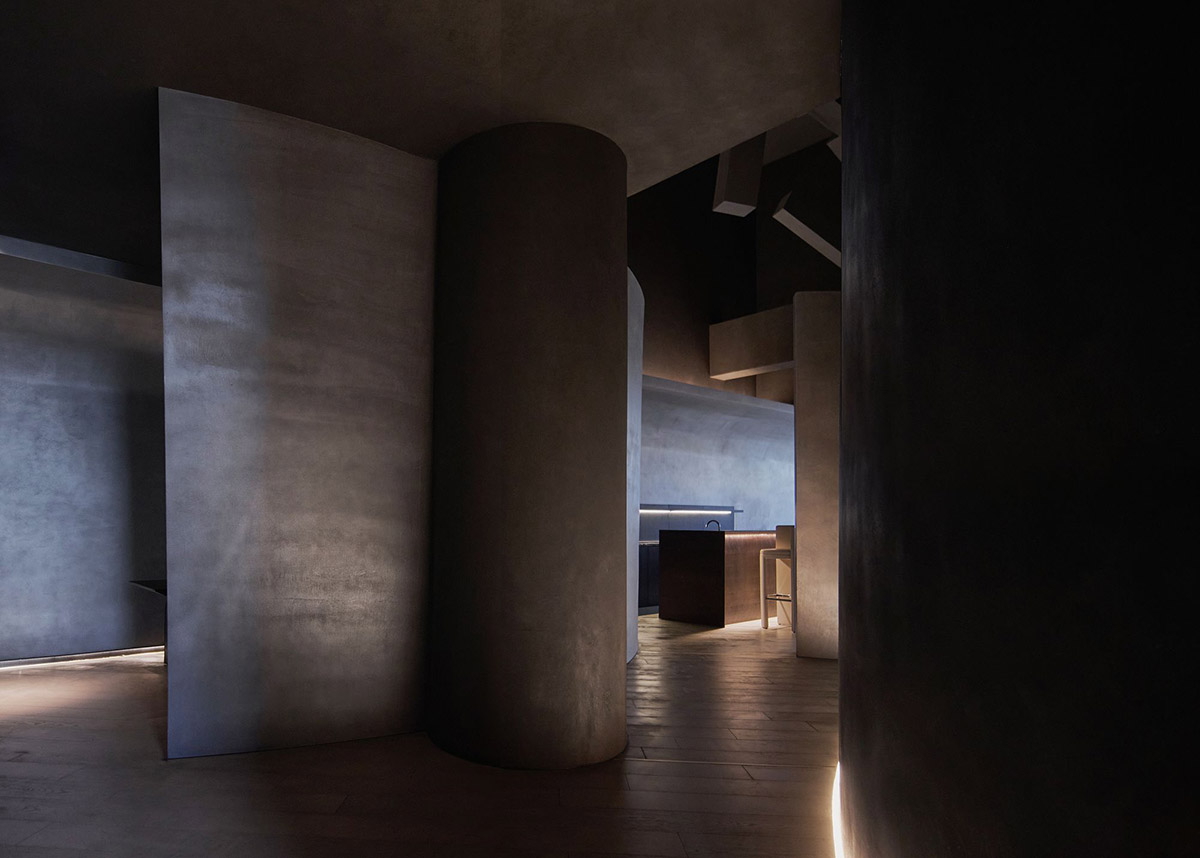 The free plane and the freely combined curves produce a fluid space. Suspended structures and slanting blocks create a sense of instability and lightness in the space, adding fun and a signal of danger to it.
Restrained freedom
Artificial techniques are employed to imitate natural textures. Structural aesthetics and natural materials collide with each other, generating arcane power.
God requires that all things be as good as possible, and therefore nothing in the world is imperfect. He takes all visible things, which are not static but in an irregular and disorderly motion, and then changes them from disorder to order, for the reason that he considers order to be better than disorder.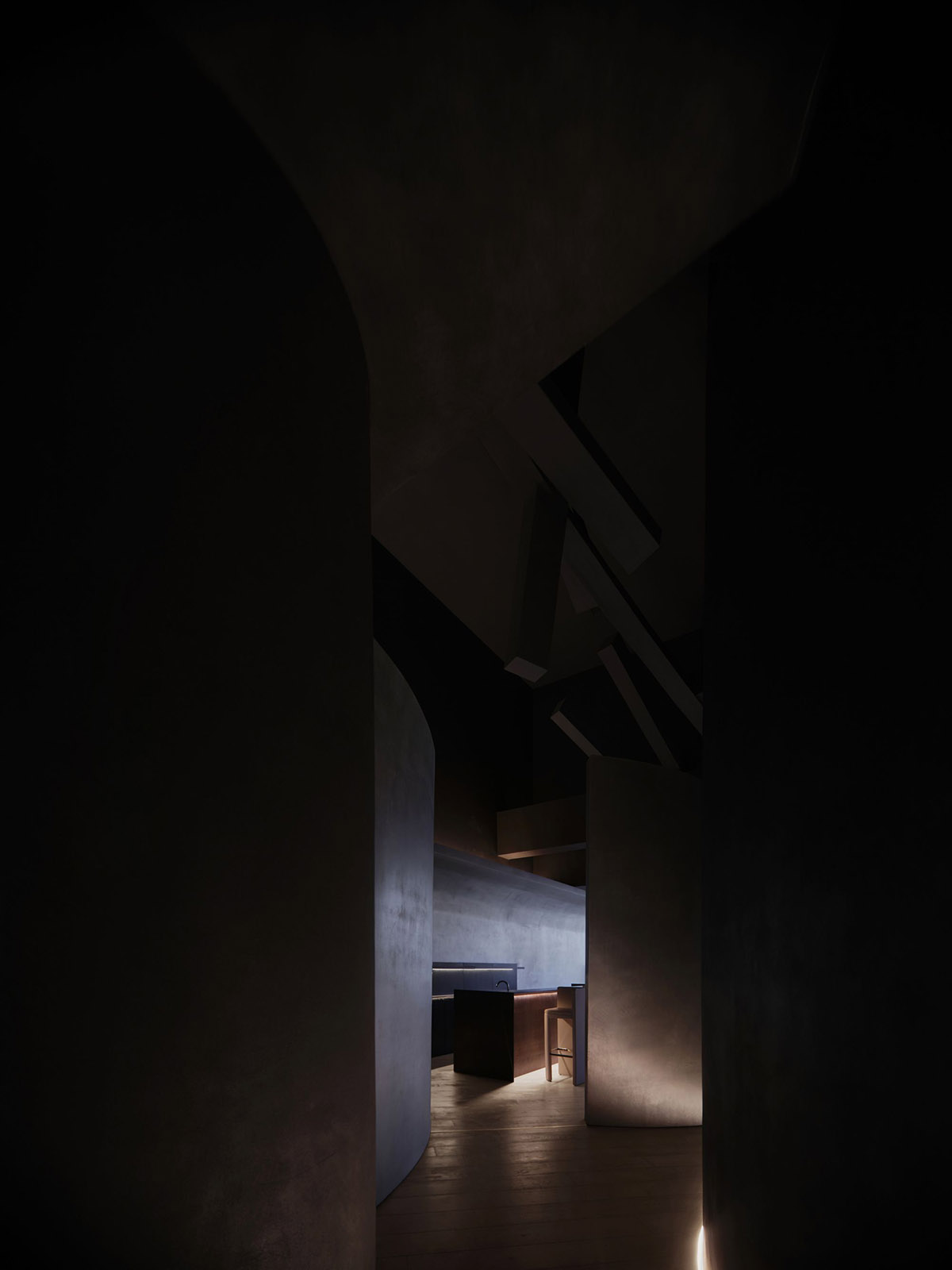 Moving privacy
The space is semi-closed, which not only enhances privacy, but also enables guests to enjoy varying scenes and emotions. Dim lighting environment highlights the protagonist of the space — people, subtly interpreting a new kind of hedonism.
The bar area is set at the corner of the restaurant, which is the last climax of the space. It meets functional demands, while also expressing a fashionable spatial emotion. Unlike many high-key and exciting bars, it's tranquil and soothing.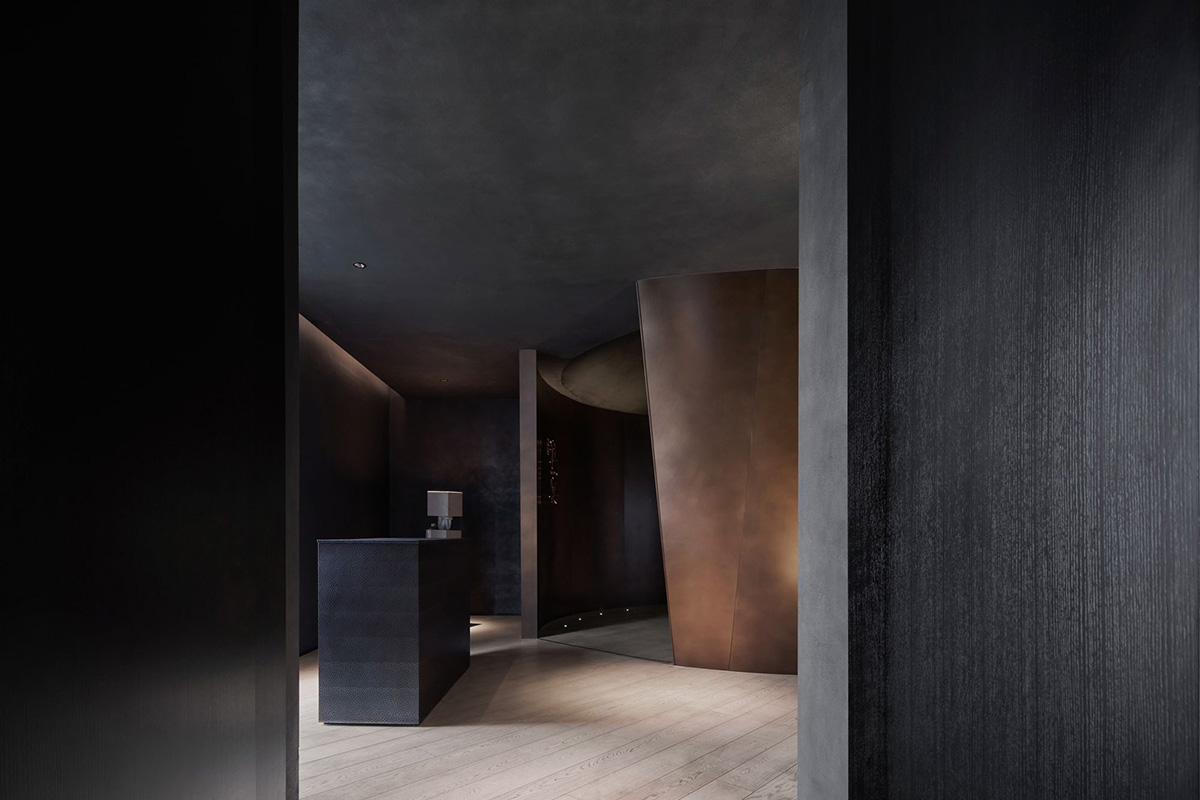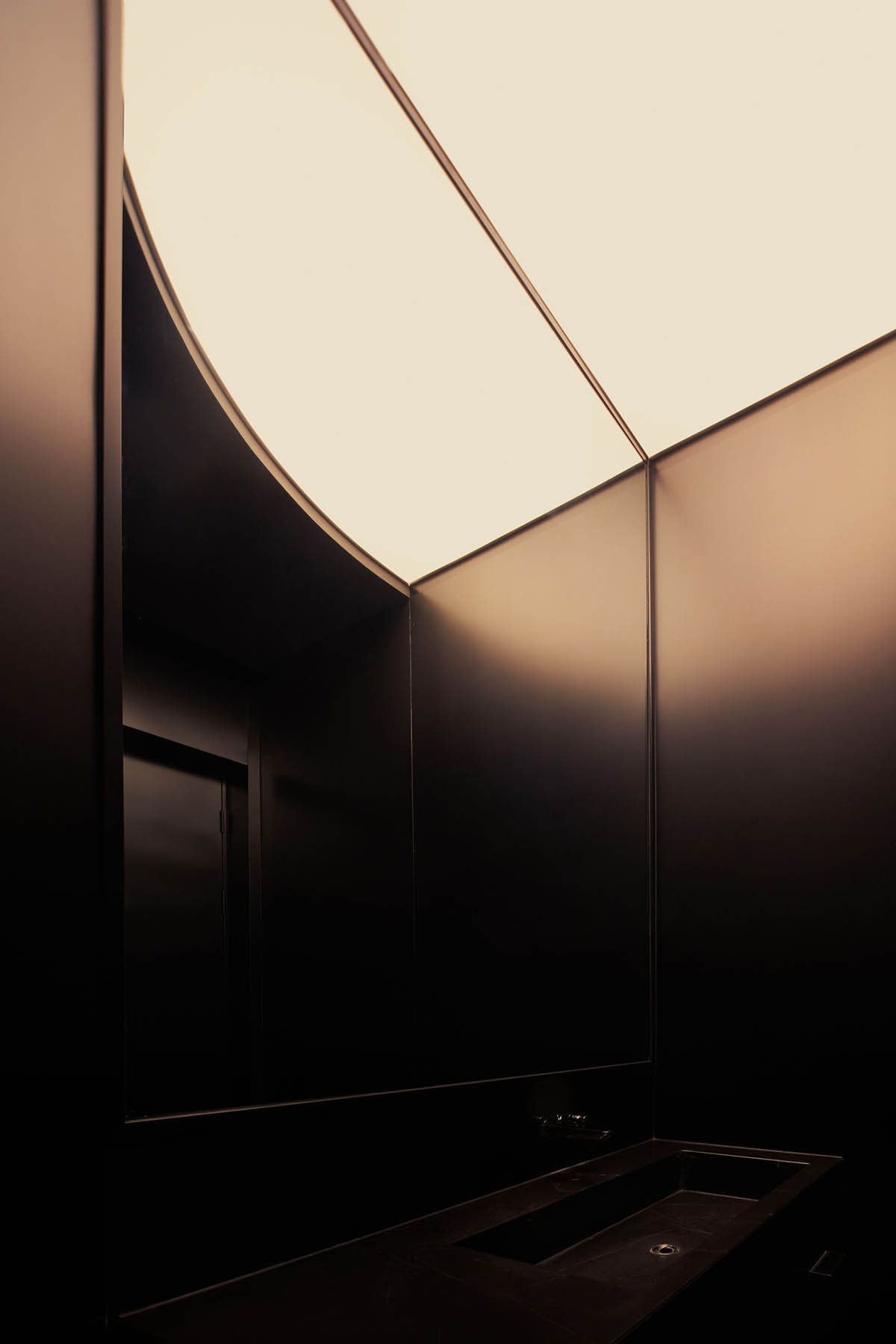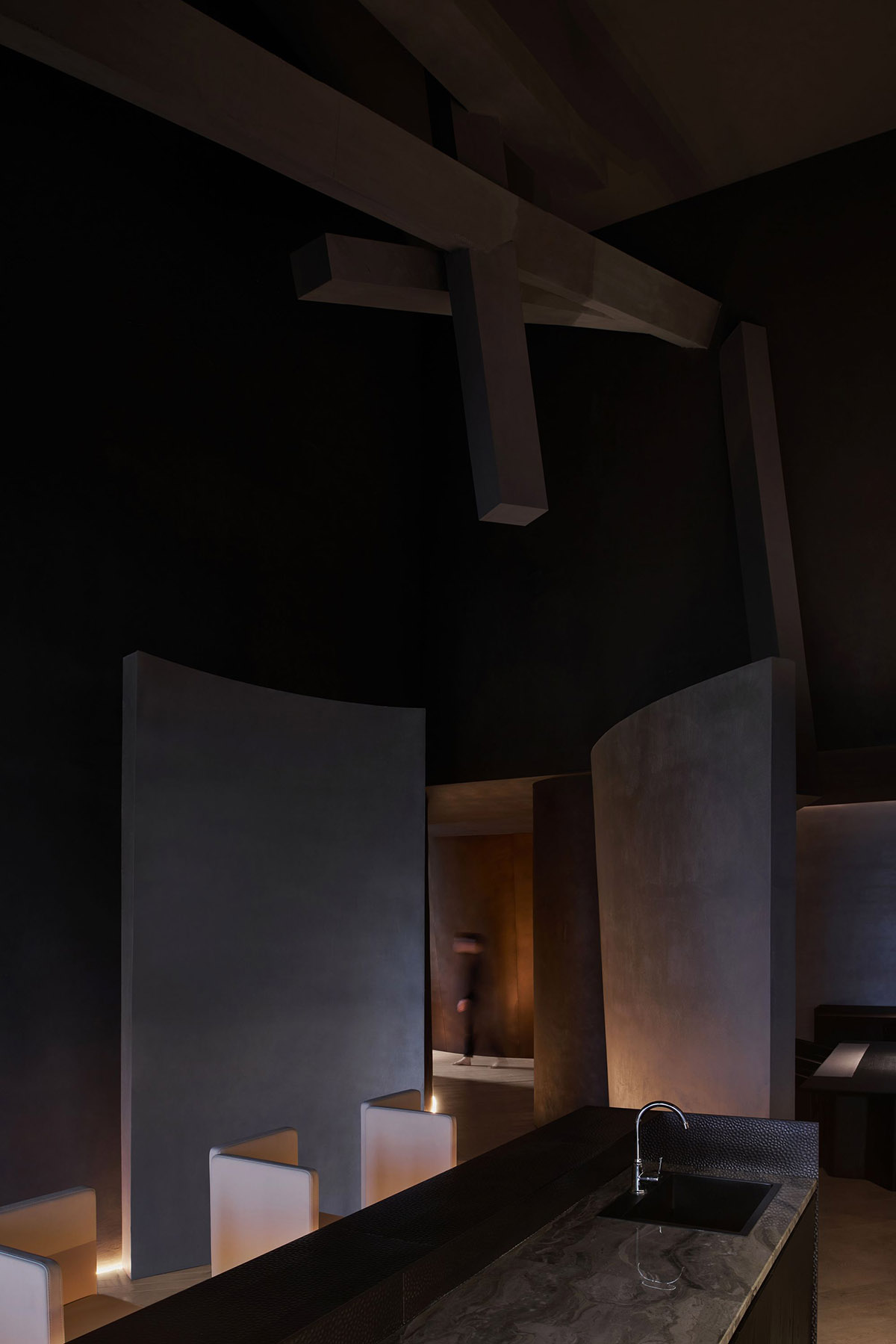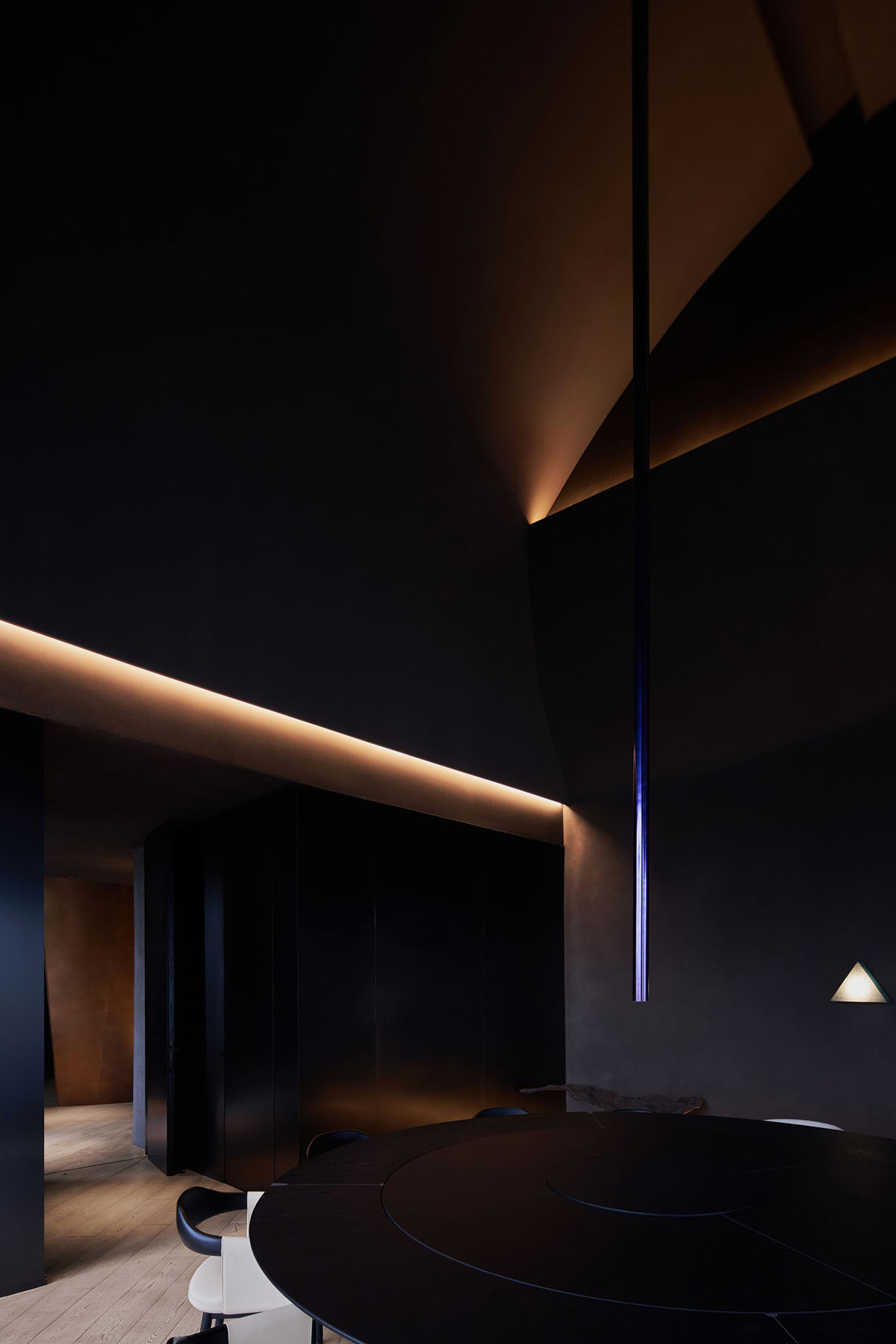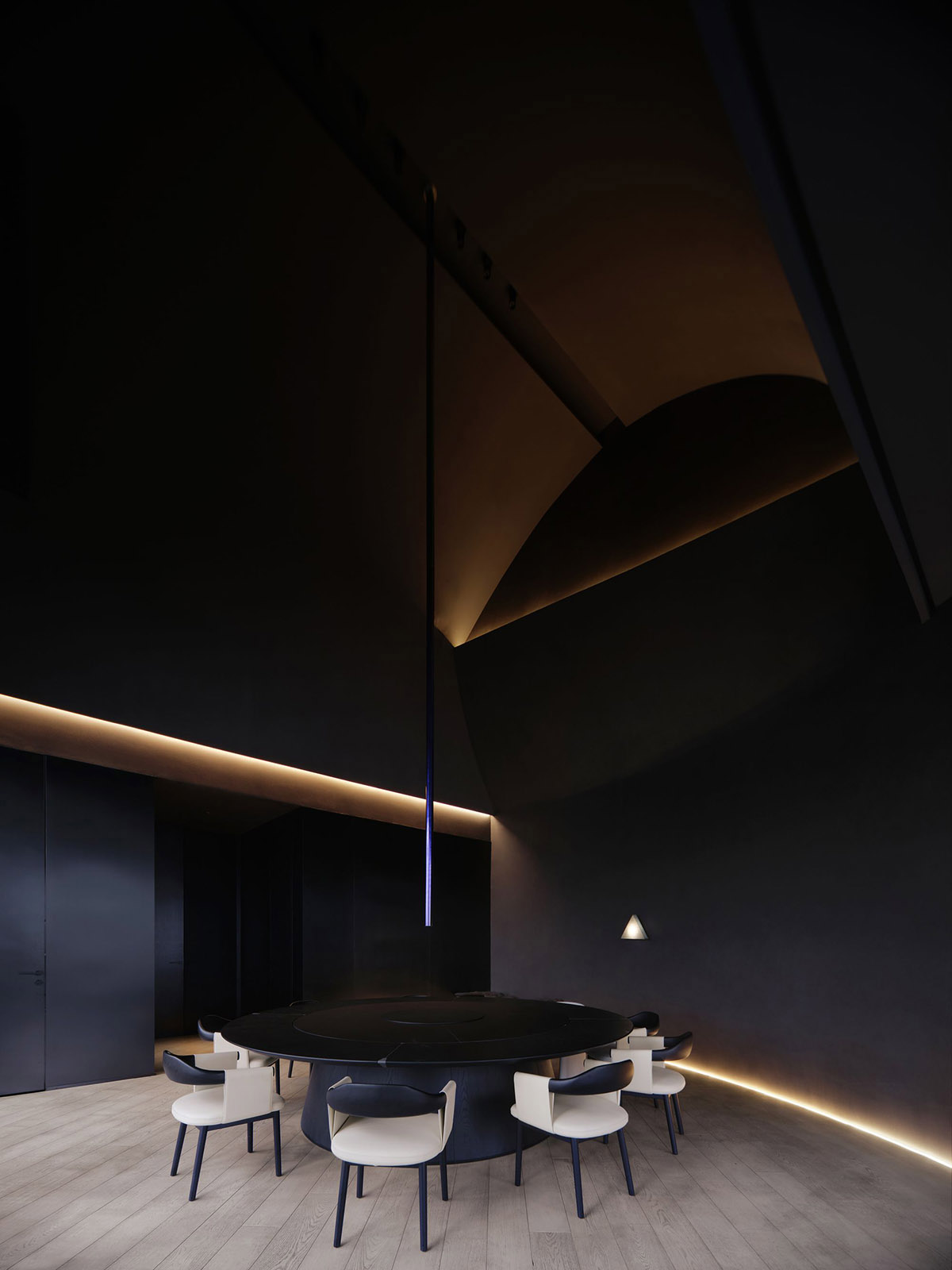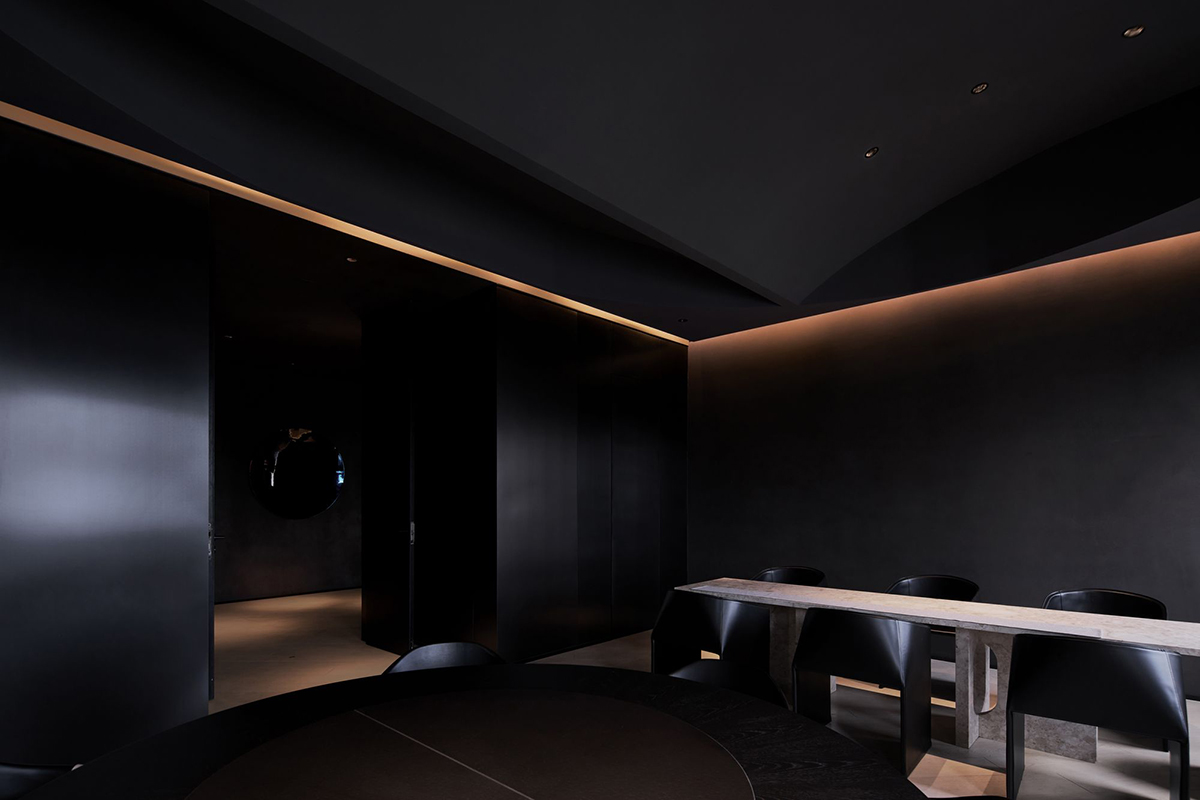 Floor plan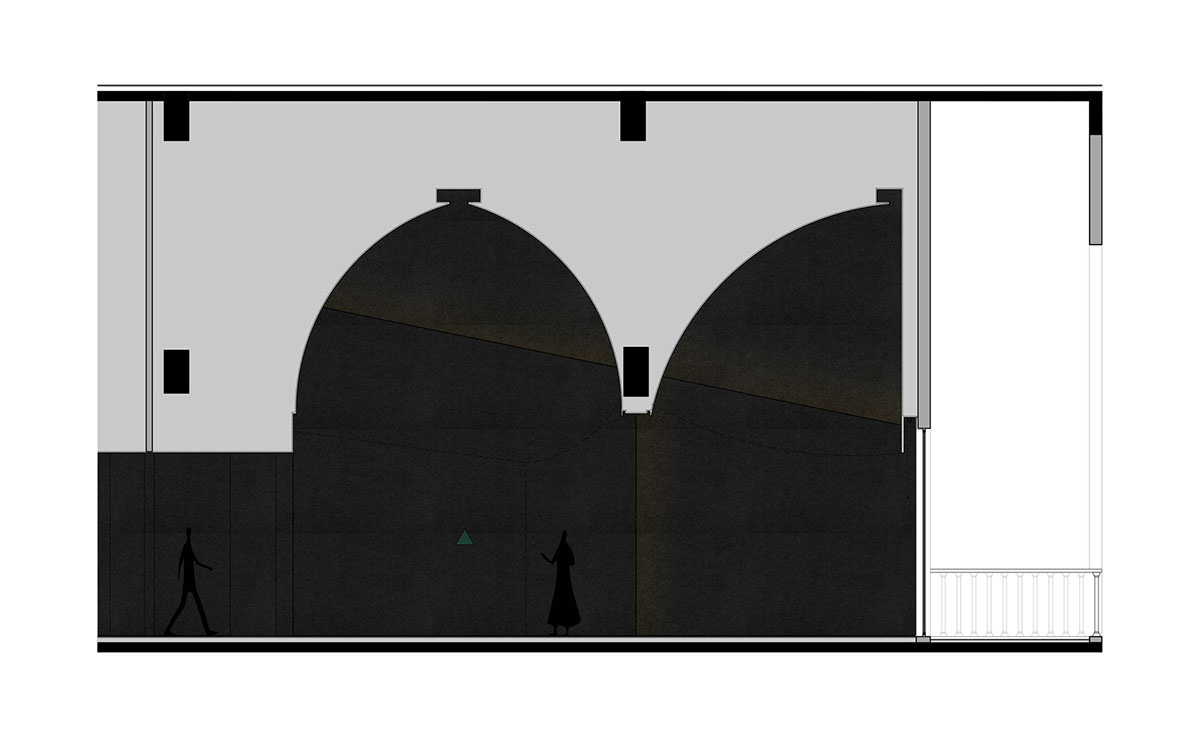 AD ARCHITECTURE recently completed the interiors for Black Diamond Restaurant in Nanchong, China, and designed a store featuring light yellow-toned curved walls and backdrop in Guangdong, China.
For more projects of AD ARCHITECTURE, visit AD ARCHITECTURE's WAC Page. The firm is Professional Member of World Architecture Community.
Project facts
Project name: Huaiyan Club
Design firm: AD ARCHITECTURE
Chief designer: Xie Peihe
Design team: AD ARCHITECTURE
Lighting consultant: Hesper Lighting Design (Guangzhou) Co., Ltd.
Construction team: GOLD MANTIS
Location: Nanchong, Sichuan, China
Project area: 800 square meters
Main materials: wooden flooring, stainless steel, handmade paint, stone slab
Start time: September 2020
Completion time: March 2022
All images © YUUUUNSTUDIO
All drawings © AD ARCHITECTURE
> via AD ARCHITECTURE