Rojkind Arquitectos Sets Foot Into Metaverse With a Dynamic Tequilla Distillery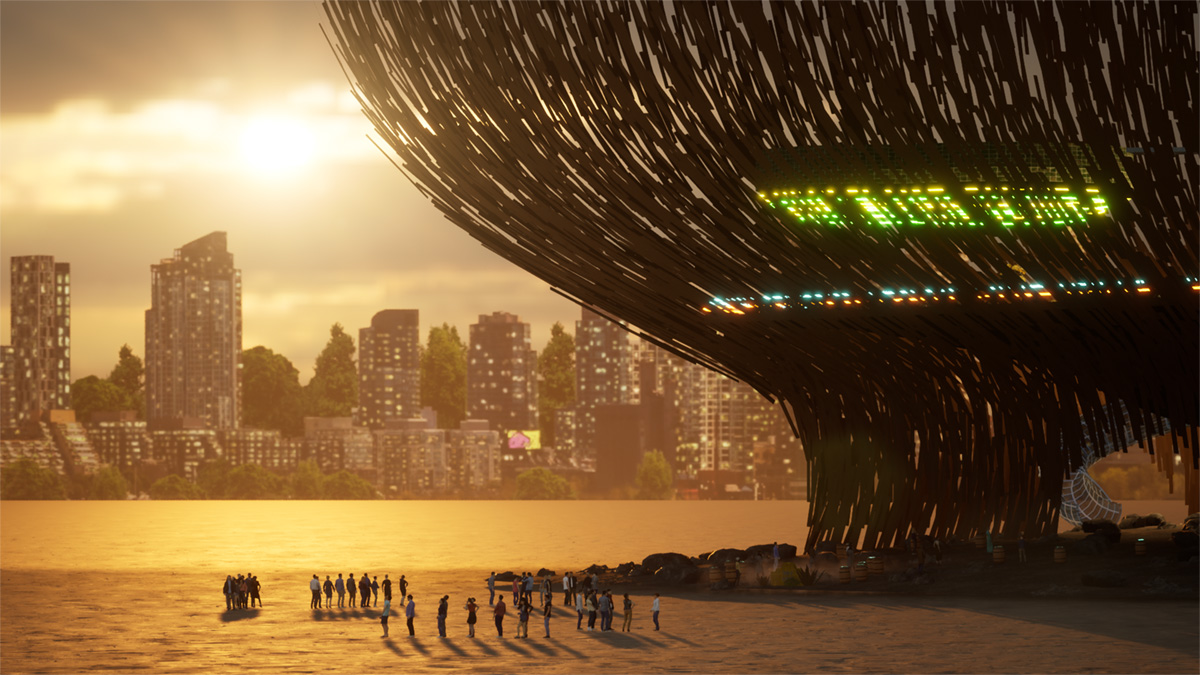 Metaverse, the hot playground for Architects is booming with some hyper-realistic architecture & design creativity. This virtual environment offers immersive experiences that were previously hard to phantom in the physical world. The latest launch into this very fertile digital universe is the "Meta-distillery for José Cuervo Tequila."
Accessible on the Decentraland platform, the Jose Cuervo Metadistillery is an experiential center that welcomes customers to come and interact with the brand in ways that wouldn't be possible otherwise.
Structurally, this mega-form's framing is designed to draw inspiration from the roots of agave, a plant nucleus; While aesthetically, its form is meant to evoke feelings of protection and consolidation. The building in itself aspires to be a center that fosters stronger communities.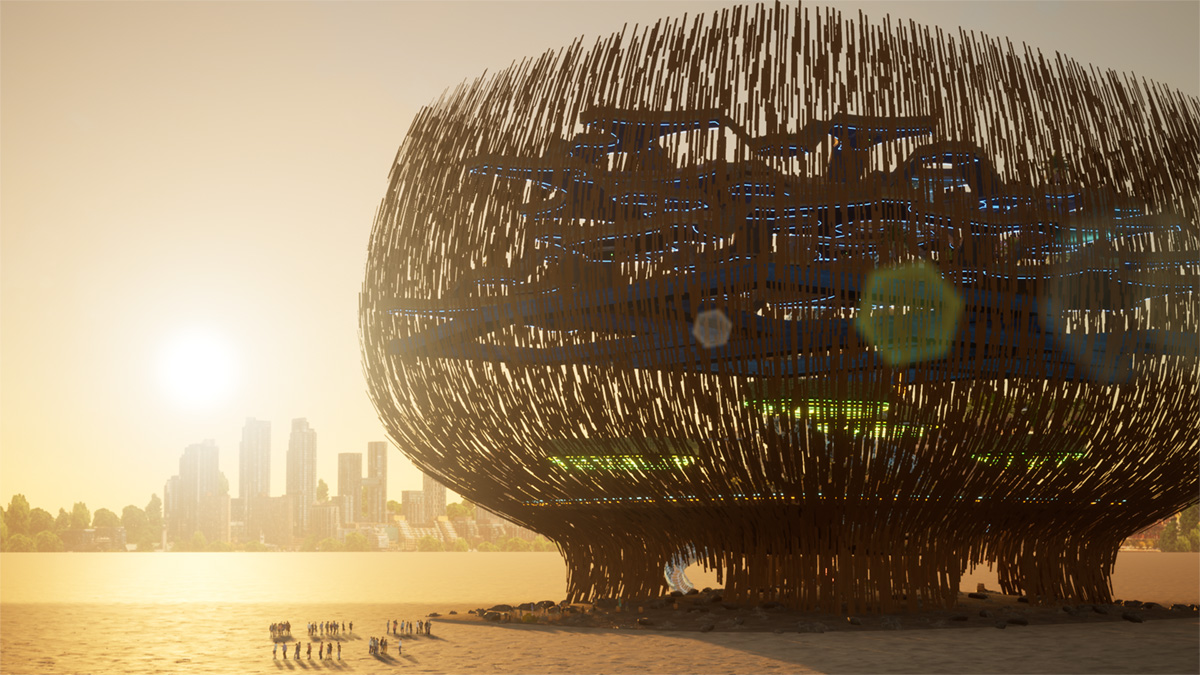 José Cuervo meta-distillery is programmed to share a multitude of diverse experiences; the entrance is marked by a circle of fire surrounded by bottles of tequila, followed by a garden of blue agave fields; further, a pool where you can play volleyball; as well as a barrel maze to test your visual-spatial skills; along with a glass filter portal that leads to a bar for social gatherings.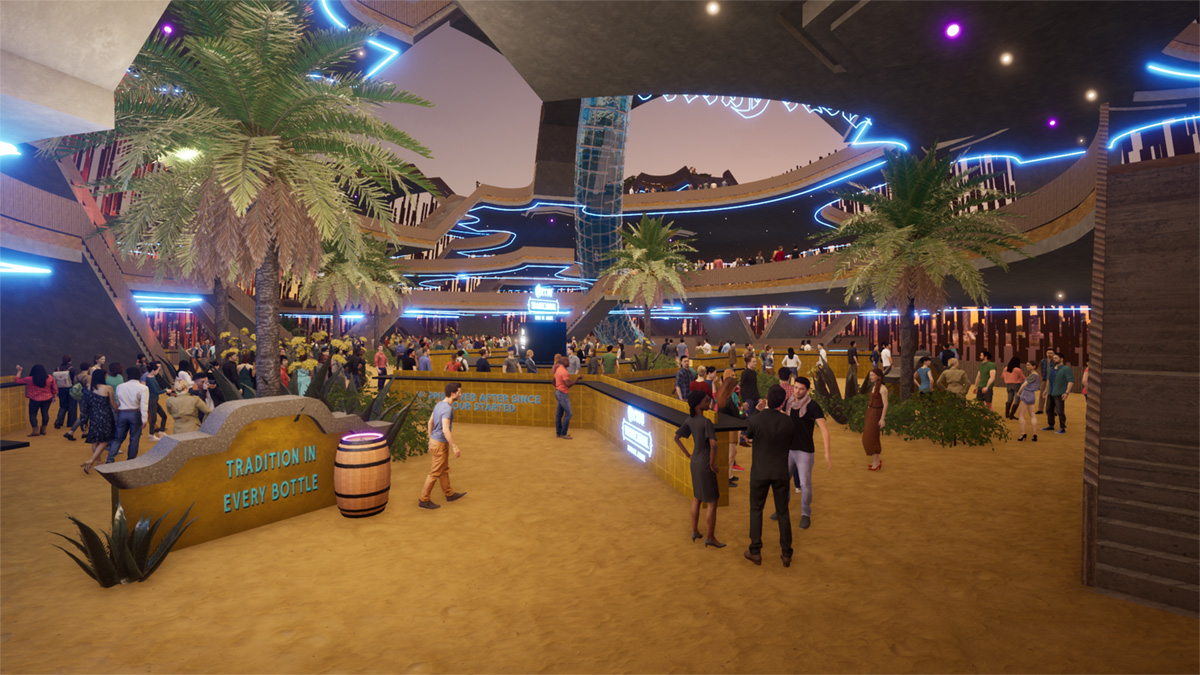 To achieve these high-definition results, Rojkind Arquitectos involved itself in a collaborative design process by partnering with qualified experts and designers specializing in digital experiences. Through their meticulous ideas, Rojkind Arquitectos attempted to take a take on the metaverse and the fabrication of NFTs (Non-Fungible Tokens).
Immerse into the user experience of this spatial haven-like form in the below-linked walk-through of this meta-distillery.
Project Team
Rojkind Arquitectos: Michel Rojkind, Diego Lezama, Fernanda Ventura, Cesar Saldivar, Patricio Errejon
Tangible: Mariano Montaño Carlos Verástegui
Vegas City: Anna S., James A.
Mekanism: Barbara Bell, Jonica Reed
Bompas & Parr Studio: Alix Cherowbrier, Rob Smith, Amelia Goldie, Charlotte Wilde
All photographs © Rojkind Arquitectos.
Video via Rojkind Arquitectos.
> via Rojkind Arquitectos