Analog House by Olson Kundig and Faulkner Architects features steel-clad tower on Californian forest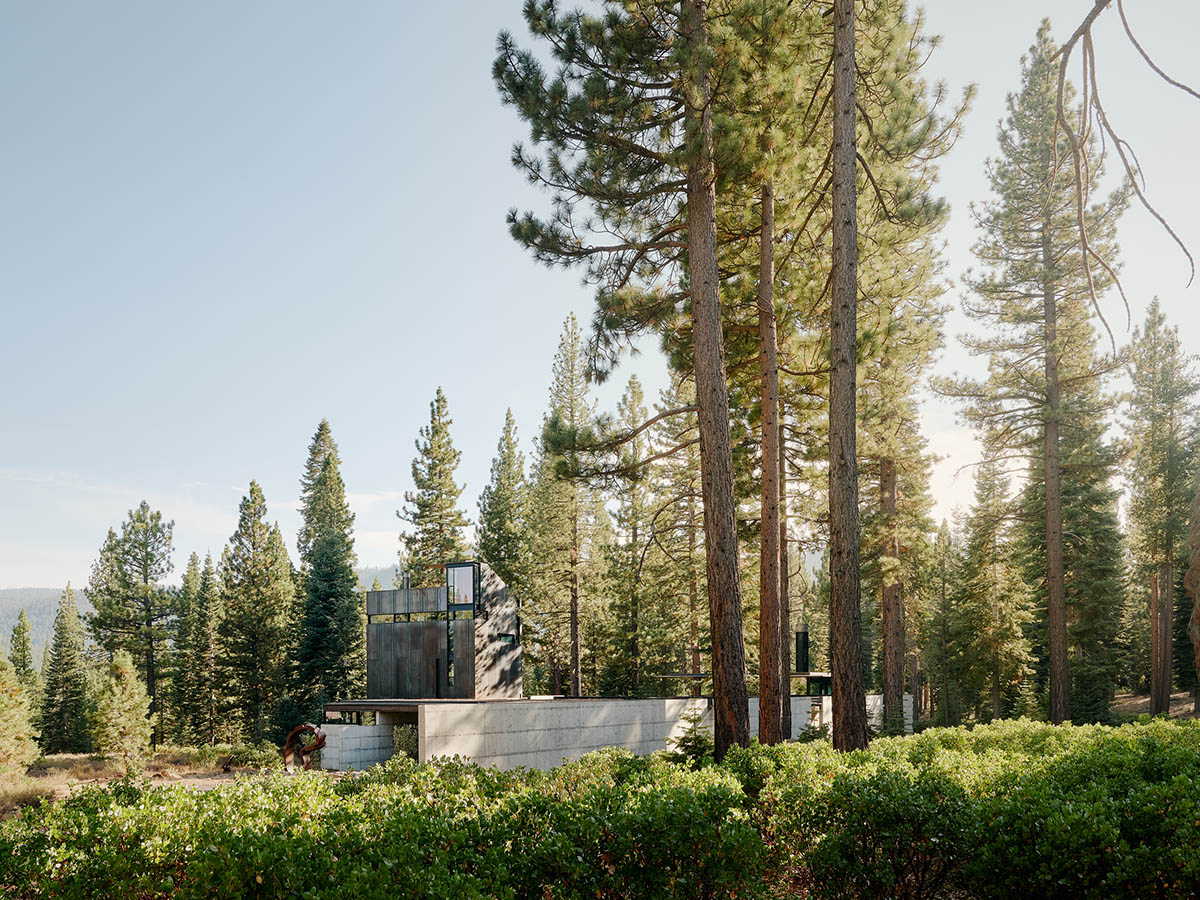 Seattle-based architecture practice Olson Kundig has collaborated with Truckee-based firm Faulkner Architects to design a private residence on a Californian forest for Greg Faulkner, founder of Faulkner Architects.
Named Analog House, the 504-square-metre house is distinguished by a steel-clad three-storey tower that is tucked on the top of the main volume, which is called Treehouse.
Situated in the middle of a forest in Truckee, Analog House embraces a rugged, high desert site populated by ponderosa pine, manzanita, and exposed basalt.
Enriched the variation of materials, such as steel, glass and concrete, the home's footprint meanders through the understory. "The house was deliberately shaped to preserve existing specimen trees and create a protected internal courtyard," said Olson Kundig.
The home contains extensive transparency and clerestory windows throughout the linearly-arranged structure to provide access to views and daylight.
On the other hand, numerous indoor and outdoor connections are added to link homeowners to their surroundings, which was an important consideration for this active family.
While the interior palette mainly highlights concrete and steel, punctuated by "kinetic devices" that engage both the built environment and natural context, warm materials and a plenty of natural light are penetrated to the interior.
"Just inside the home's entry, a steel mesh stair wall works with upper-level clerestory windows to invite daylight into interior spaces while providing visual and textural interest," said Olson Kundig.
The powder room sink references Japanese bamboo fountains, also known as sōzu, reimagining a standard off-the-shelf shower valve as a unique, gravity-responsive faucet.
Dining room lights hang from custom bent steel armatures that organize and conceal electrical cords. Bridging the kitchen and exterior wrap-around porch, a custom fireplace can be converted to an Argentinian grill via hand-cranked mechanisms.
The architects add a glass-walled façade that creates a "forest hall" that connects the kitchen and dining wing to the living room and master suite through a tree-lined procession with views of the surrounding woods on all sides.
Clerestory windows line the living room, suffusing the space with natural light, while a cantilevered steel roof provides cover for an exterior patio.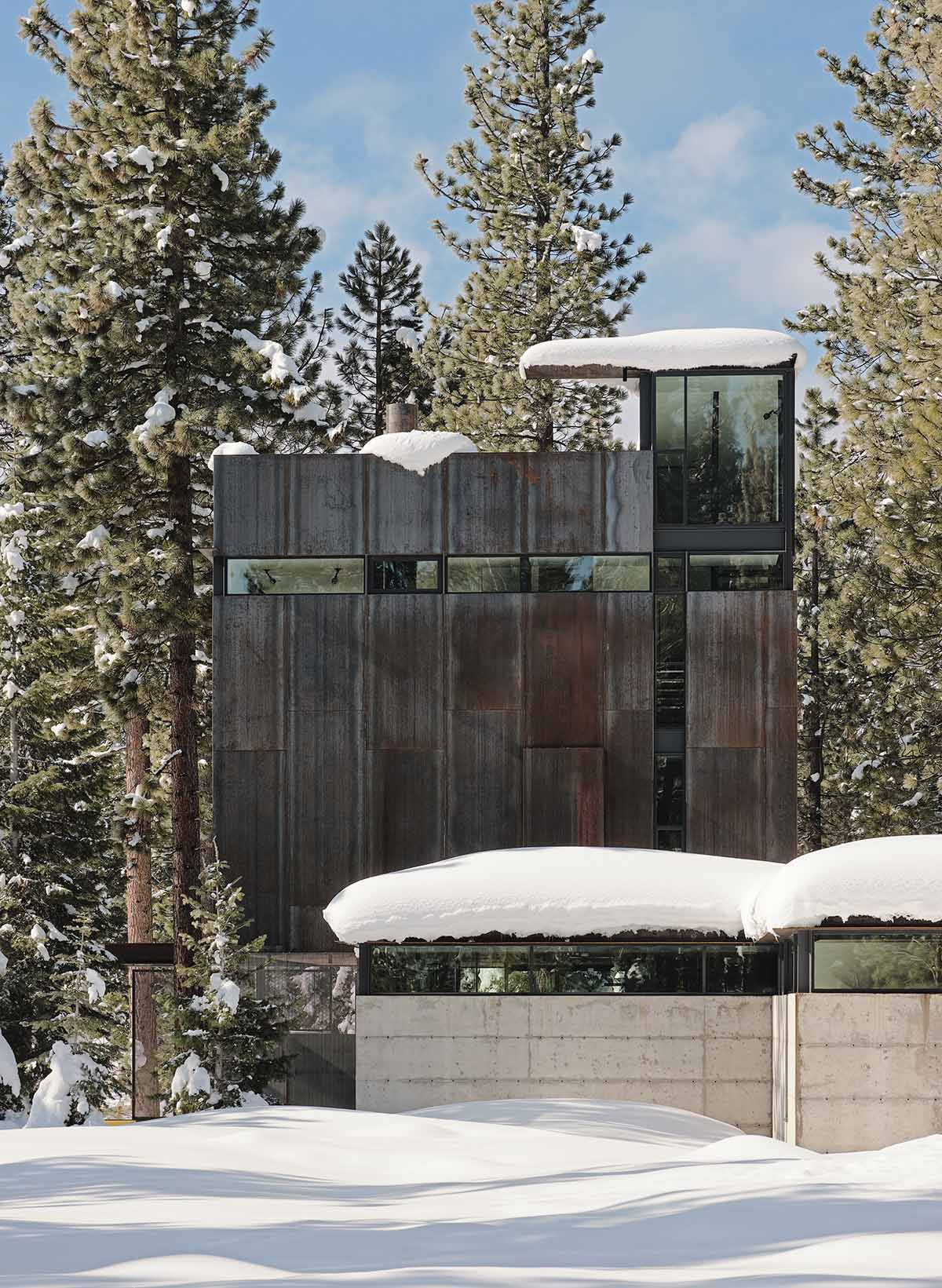 "This was my first time designing a home for a fellow architect, and it was a true pleasure to work with Greg Faulkner. Though I work closely with my clients on every project, Greg and I elevated that collaboration to a new level," said Tom Kundig, FAIA, RIBA, Design Principal.
"It was truly like working alongside a peer, and the design reflects the dialogue that we enjoyed throughout the entire process," Kundig added.
Embracing openness from every direction, the house is guided by a discreet entry leading into the master suite, which includes an intimate sitting room, open casework closet, sleeping area, and bath.
The custom bed, designed by Greg Faulkner, faces the trees, while the master bath incorporates a private slot view as well as a protected courtyard.
The Treehouse, a three-storey steel-clad tower, rises above the main volume of the home, becoming the main protagonist of the project.
Solid steel cladding grants privacy to the tower's street-facing north side, transitioning to large areas of transparency on the other sides of the tower, which are protected by year-round tree cover.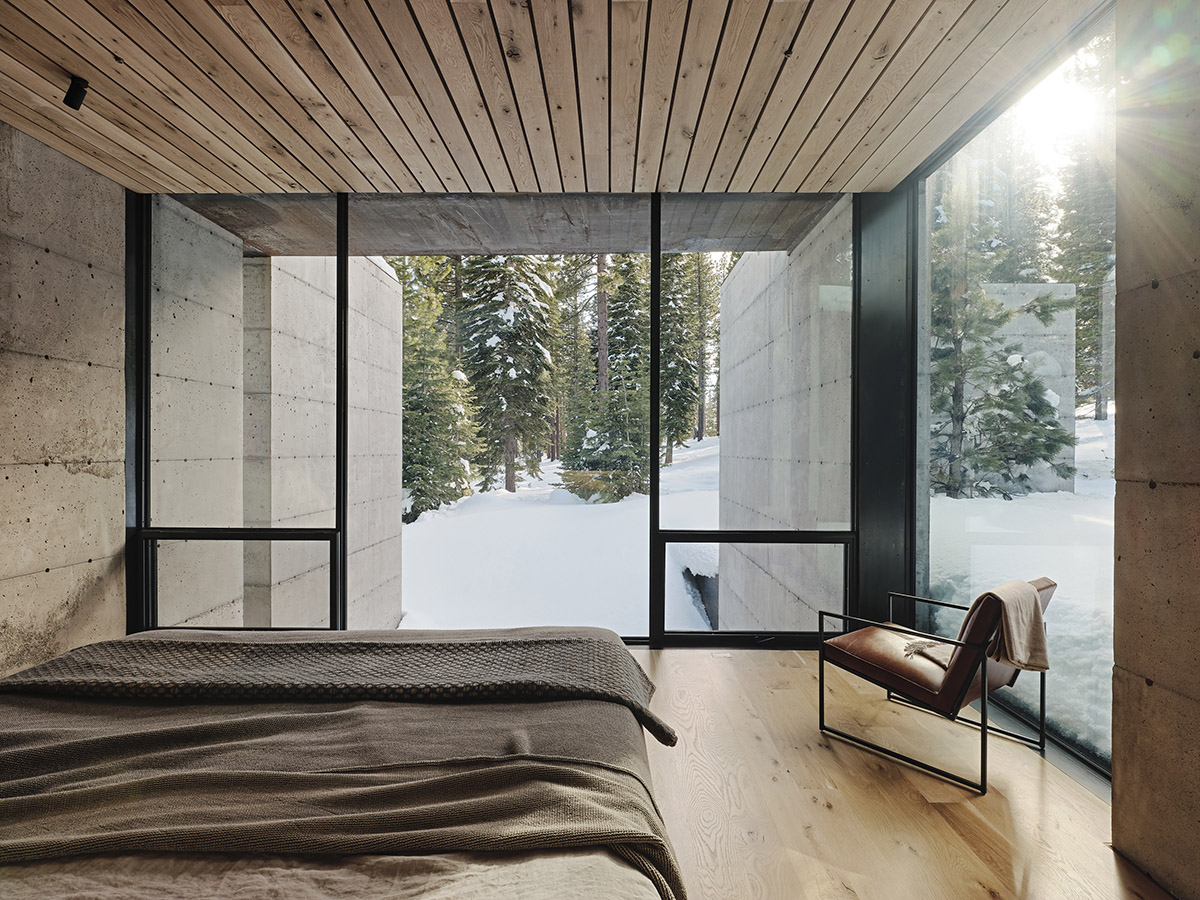 The treehouse provides bedrooms and attached baths for guests as well as a roof-top deck with views of Northstar Ski Resort.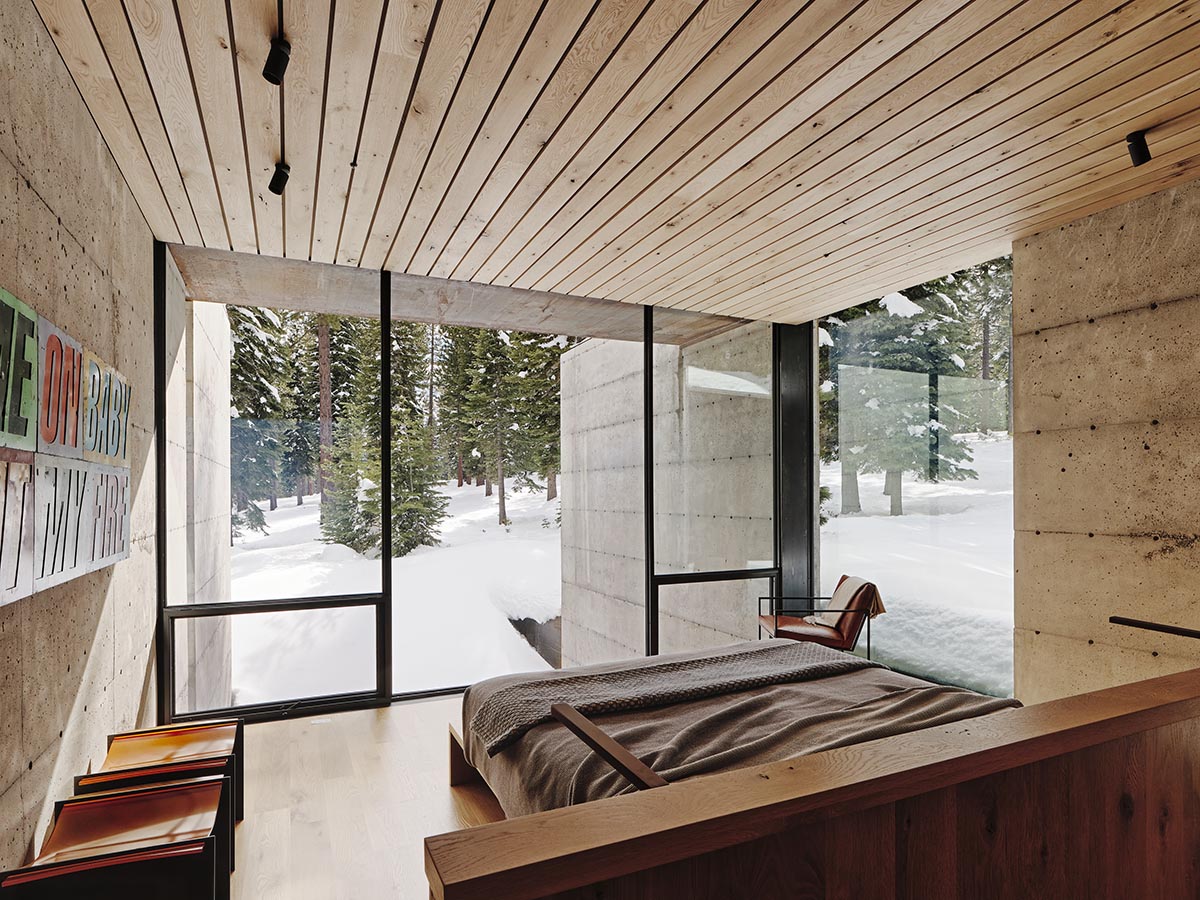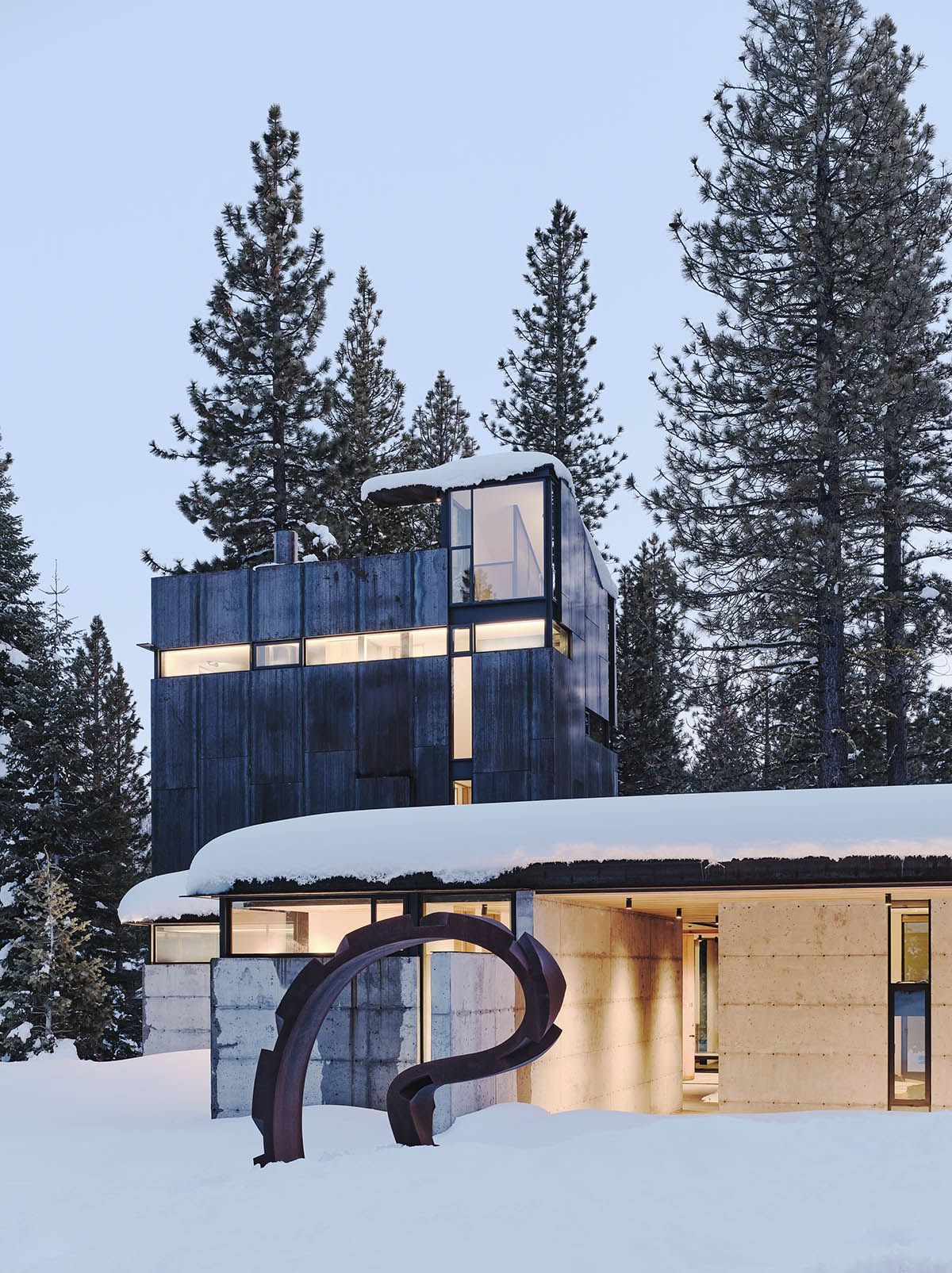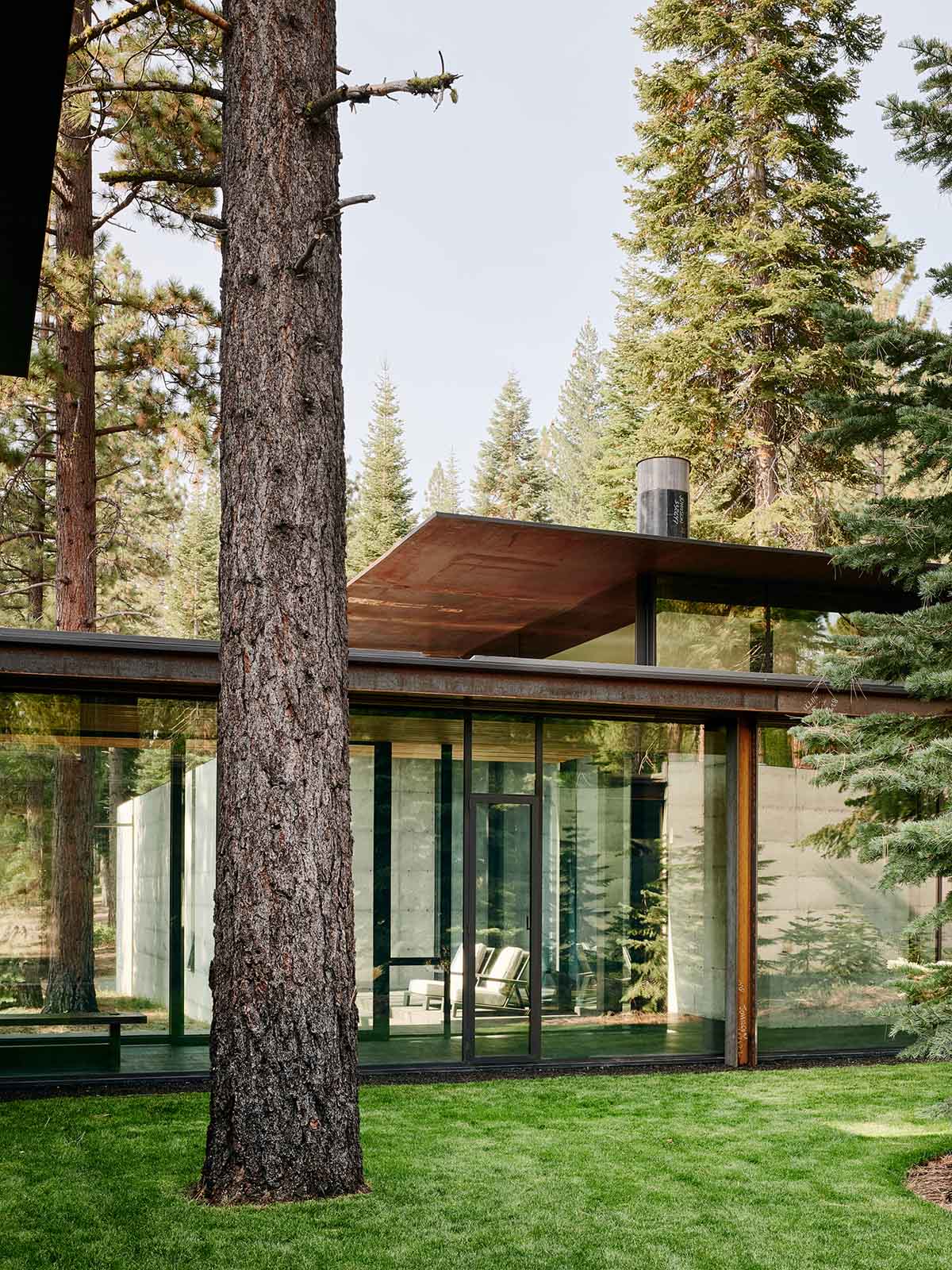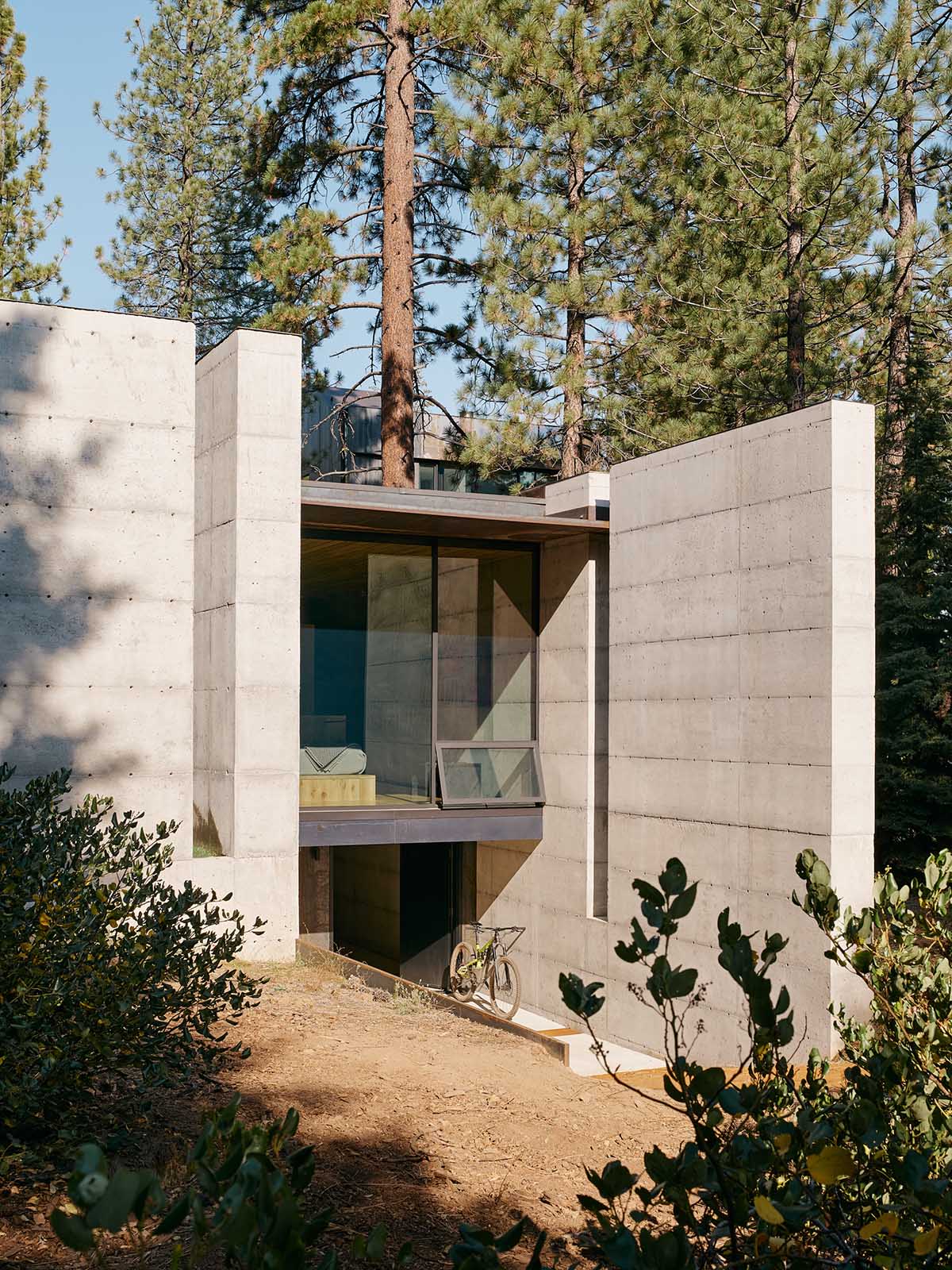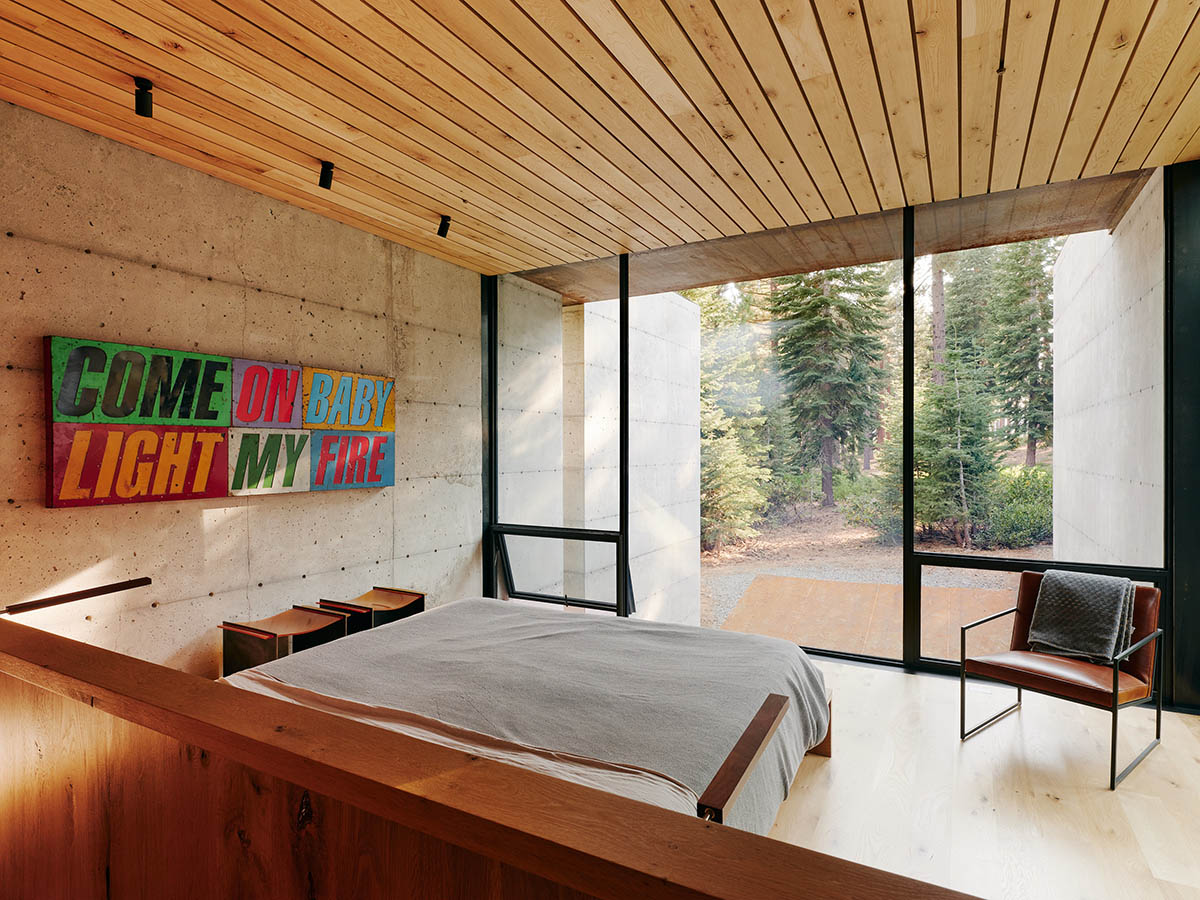 Floor plan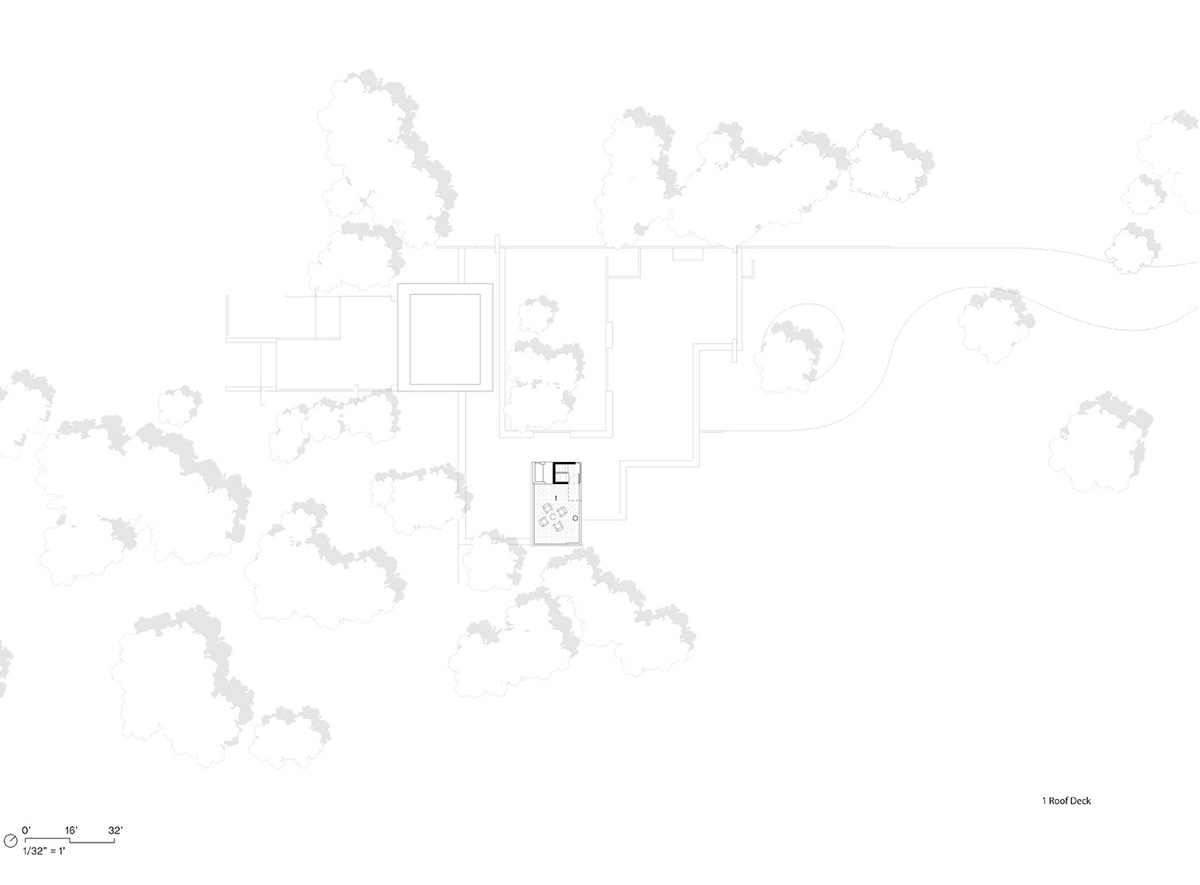 Floor plan
Floor plan
Floor plan
Section
Olson Kundig, founded in 1966 by the architect Jim Olson, is led by 14 principal/owners who are supported by a team of over 250. The practice has offices in Seattle and New York.
Olson Kundig also completed a family home nestled in the sand dunes of Bilgola Beach on the northern coast of Sydney, Australia. The firm designed a museum for children with a doughnut-shaped timber structure at the Jewish Museum Berlin designed by Daniel Libeskind.
Project facts
Project name: Analog House
Architects: Faulkner Architects, Olson Kundig
Location: Truckee, California
Interior Design: Lesa Faulkner / Faulkner Architects
Project Manager: Steve Grim, AIA, LEED AP BD+C
General Contractor: Rickenbach Development and Construction
Area: 5430 ft² / 504m2
Date: 2019
Civil Engineer: Shaw Engineering
Structural Engineer: CFBR Structural Group
Mechanical Engineer: Rock Point Engineering, Ltd.
Landscape Architect: Michael Boucher Landscape Architecture
Lighting Design: Niteo
All images © Joe Fletcher.
All drawings © Olson Kundig.
> via Olson Kundig