UNDP And Tosin Oshinowo complete first phase of Nigerian village rebuilt for displaced community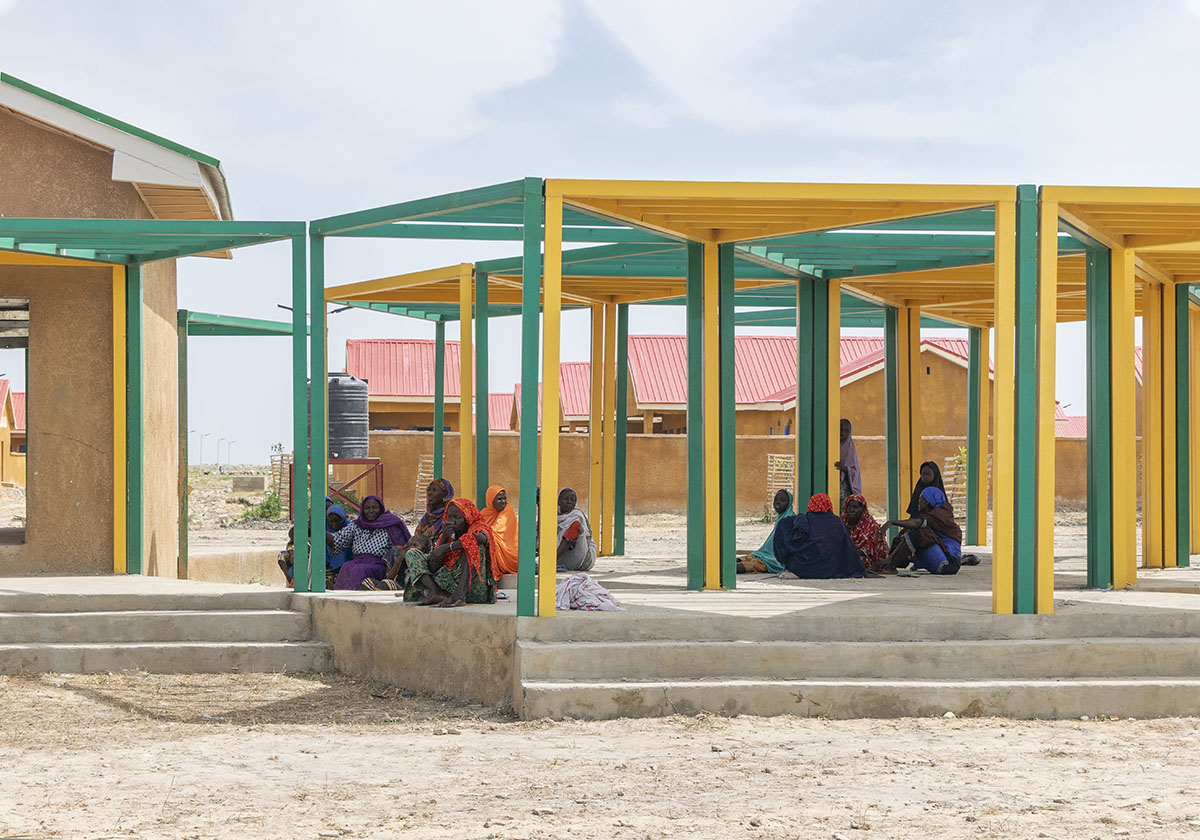 The United Nations Development Programme (UNDP) and Lagos-based Nigerian architect Tosin Oshinowo have completed the first phase of the Nigerian village and the community has begun to move in.
Named Northern Nigerian Village, the large-scale project is being built for Rebuilding Ngarannam, a stabilization programme in Northeast Nigeria. In July, UNDP and Tosin Oshinowo announced the project in details, with an expected completion date.
Commissioned by UNDP, Tosin Oshinowo, one of Nigeria's foremost architectural talents and principal of Lagos-based studio cmDesign Atelier, is responsible for the design of new urban plan and infrastructure of the entire village in Northern Nigeria for a community displaced by Boko Haram.
The new village is conceived and led by the Nigerian Government, with support from the United Development Programme (UNDP).
Aiming a prioritization of design in the rebuilding of communities, the project demonstrates that intentional design in humanitarian projects can aid in restoring not only shelter, but rebuilding communities and retaining a way of life and traditions.
The new homes are now securing the land and communities, following a decade-long insecurity and conflict with the Boko Haram insurgents.
The first phase of the project includes residences and roads alongside significant services, such as a health clinic, community center, marketplace, and police post, and the community has begun to move in.
The entire project includes the construction of 564 homes (with another 240 to come), a school, a shaded marketplace with 16 lockup shops, housing for teachers and security forces, government offices and a healthcare facility will serve over 3,000 people.
In the project, UNDP and Tosin Oshinowo paid attention to the needs of communities, and as a result the reconstruction strategies have prioritised collaborative and co-creation efforts that empower the community members with genuine ownership and pride – where individuals can recover with dignity and move out of dependency.
The project was led by Mr. Mohamed Yahya, UNDP Nigeria Resident Representative, a passionate and longtime advocate for bringing creatives into humanitarian work — linking into a bio here with more information.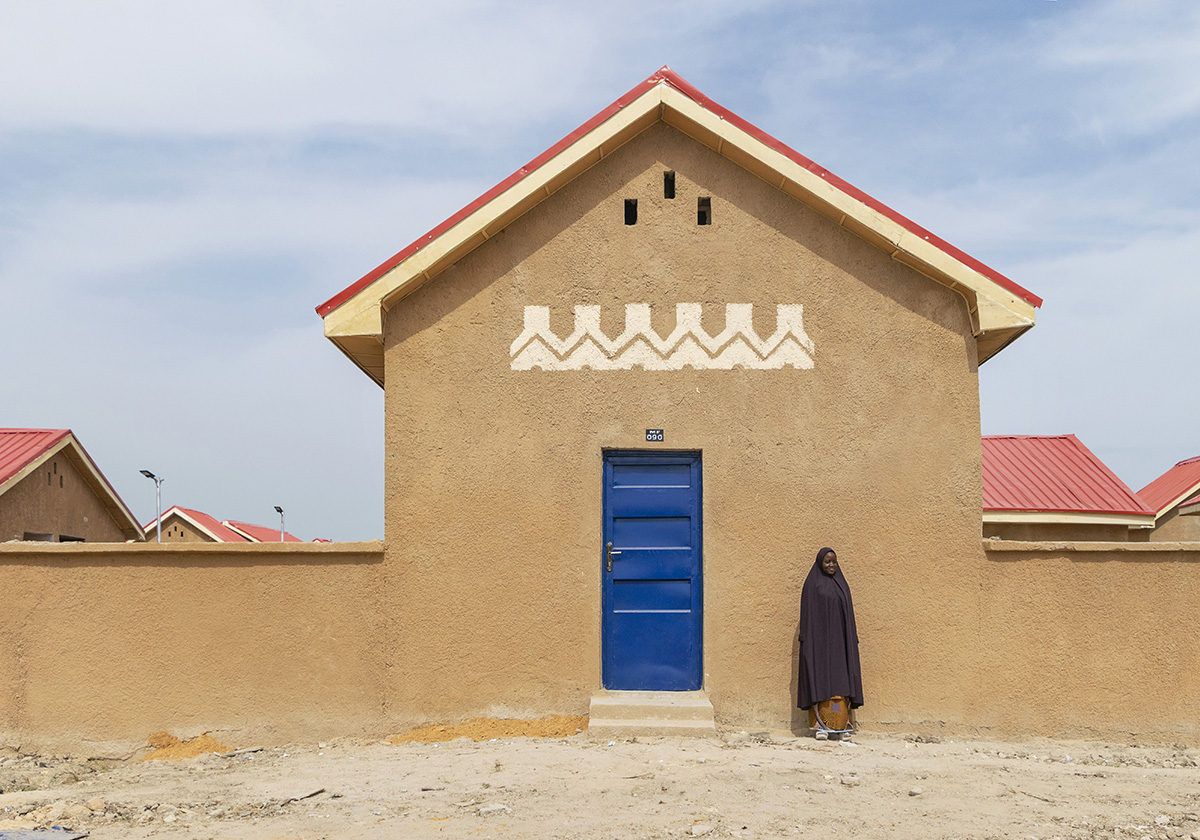 "He strongly advocates for narratives that encourage citizens' participation, engagement, and consensus towards inclusive development pathways – critical to driving the national development agenda," stated in a press release by UNDP.
"This is evident in his unique approach of embracing community informed interventions and close collaboration with the creatives as key development partners, bridging the gap between citizens and policy implementation," the statement reads.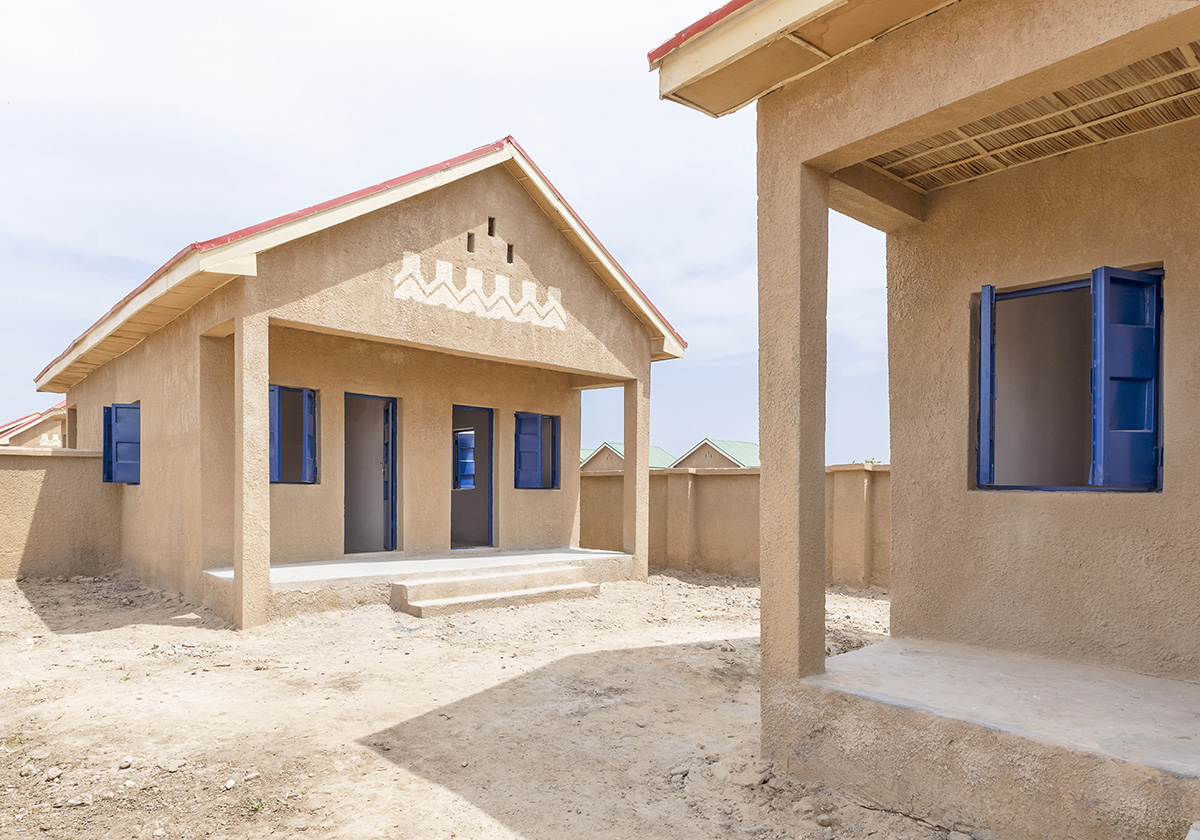 Ngarannam is located within the Lake Chad Basin, a region extremely vulnerable to climate change's effects. In response to this challenge and to mitigate climate-induced risks, energy efficiency strategies have also been incorporated into the reconstruction.
Each housing unit has energy-efficient stoves, and a greening initiative within the newly constructed community is underway. In addition, Two water boreholes are in place and the instalment of 720 solar-powered streetlights and solar-powered government facilities.
"Security is a critical priority in stabilisation initiatives"
According to UNDP, security is a critical priority in stabilisation initiatives. "Evidence shows that it costs less money to secure one community area than it costs to feed the same community after 12 years," said UNDP in its press statement.
"Independent monitoring has also evidenced that security is critical in determining people's access to services."
"It has brought fundamental rights back to the people, with 72% of households reporting an overall feeling of improved security and 89% reporting satisfaction with the Government in providing stabilisation support."
"As a result, security measures to deter intruders, including security out-post and police quarters consisting of a total of eight units, are part of the new community," added the statement.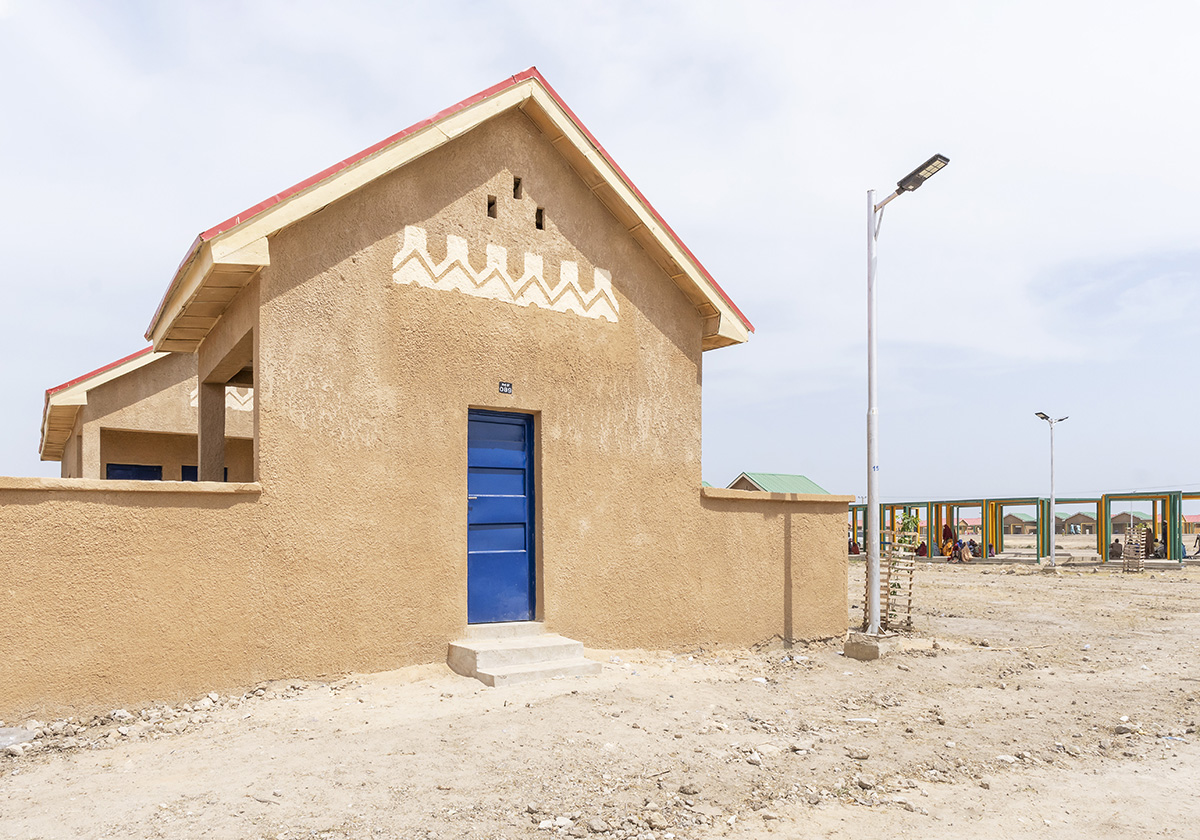 In design process, the architect Tosin Oshinowo took into consideration the communities' preference for the general appearance, feel and color of the units.
The design of units features reddish roofs, blue-colored doors, green-colored steel structures that function as a shelter. Straw is also another material that is used on the roofs of the units.
Mr. Mohamed Yahya, UNDP Resident Representative for Nigeria, emphasised that "after more than a decade of displacement, it was delightful to see people return to their homes and restart their lives."
"Stabilisation aims to strengthen the relationship between the Government and the people and build trust between the two. Trust and service provision are key in reversing the attraction to extremism."
"Our strategies have prioritised efforts to empower the community members with real ownership and pride in their communities by helping them recover with dignity and moving them out of dependency."
"I believe our work in northeast Nigeria exemplifies how development can be delivered with communities at the centre, not only in Nigeria but for the rest of the region and the world, especially where peace and stability remain fragile," he added.
An adaptable shading pavilion is one of key design elements, which can be organically developed and built by the local community to provide shaded areas for social gatherings. A pavilion scheme is also adapted to form for the marketplace's open market stalls section.
Another addition is the Zaure, a traditional reception room, which is fundamental to Kanuri/Islamic culture in separating public and private areas in the home.
While the street network is readapted once and for all, it is specifying the layout and width of all the streets. Based on the "human-centred design" principle, the general masterplan regulates the location and the character of all open spaces, as well as monuments and public service buildings.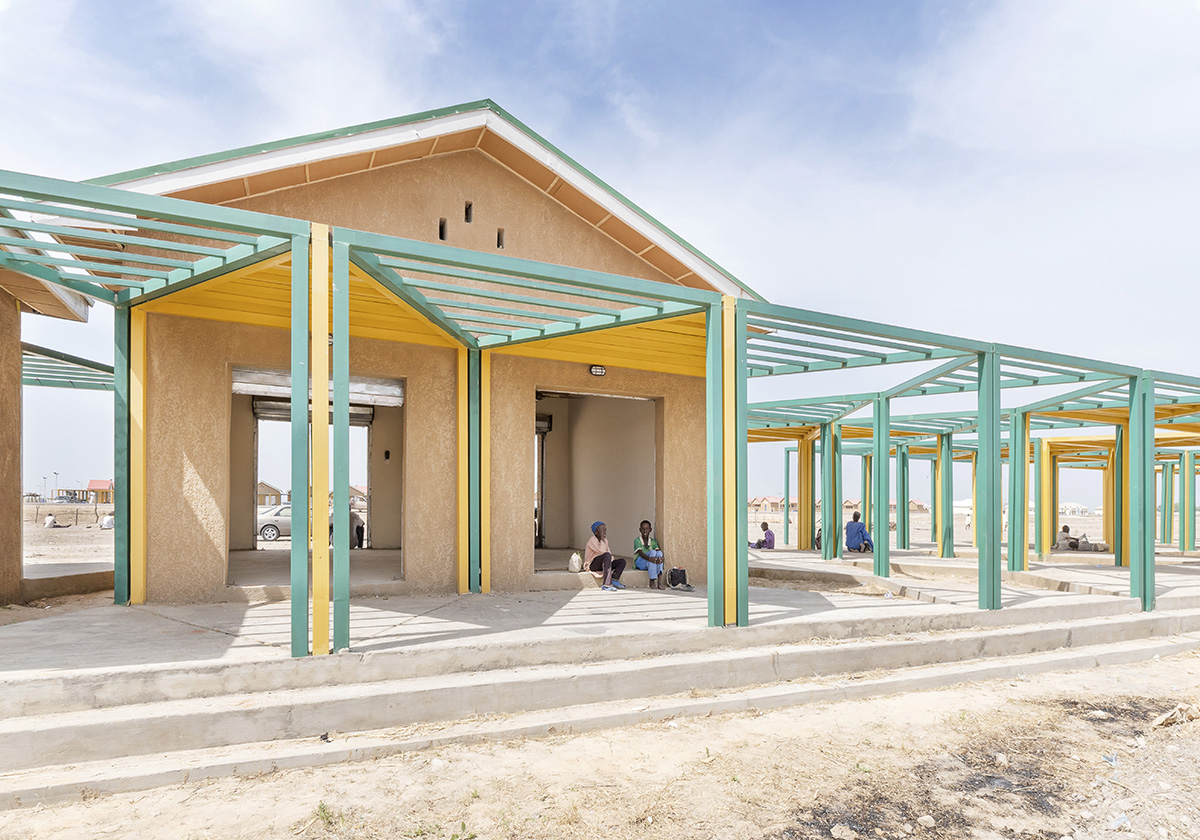 Tosin Oshinowo is well known for championing design that is culturally appropriate and celebrates a deeply West African context. She is the principal of Lagos-based studio cmDesign Atelier, the architecture studio she founded in 2012 in Lagos.
Her studio is working across residential and civic architecture, the practice has carried out some notable landmark projects in Lagos and other parts of Nigeria.
In the project, she worked really closely with the community to create a masterplan that could be responsive to their needs and customs, and she has been very involved in the process throughout.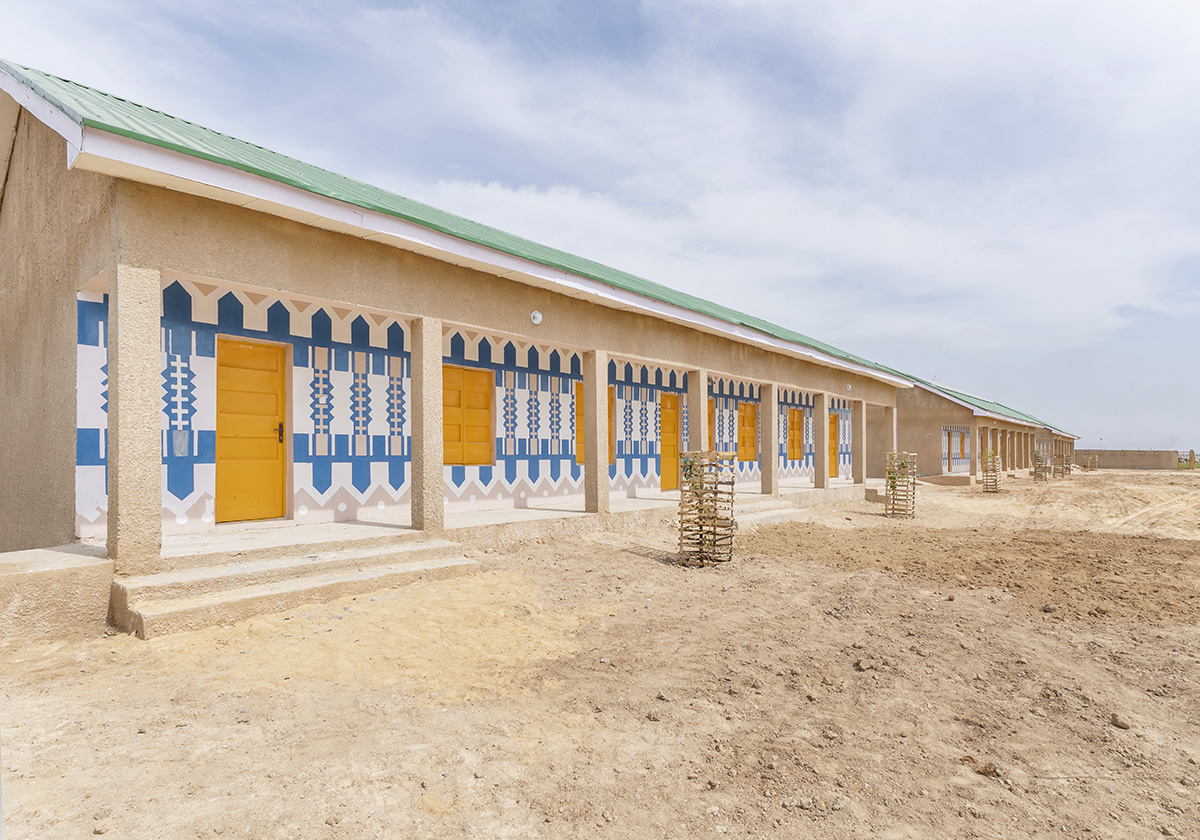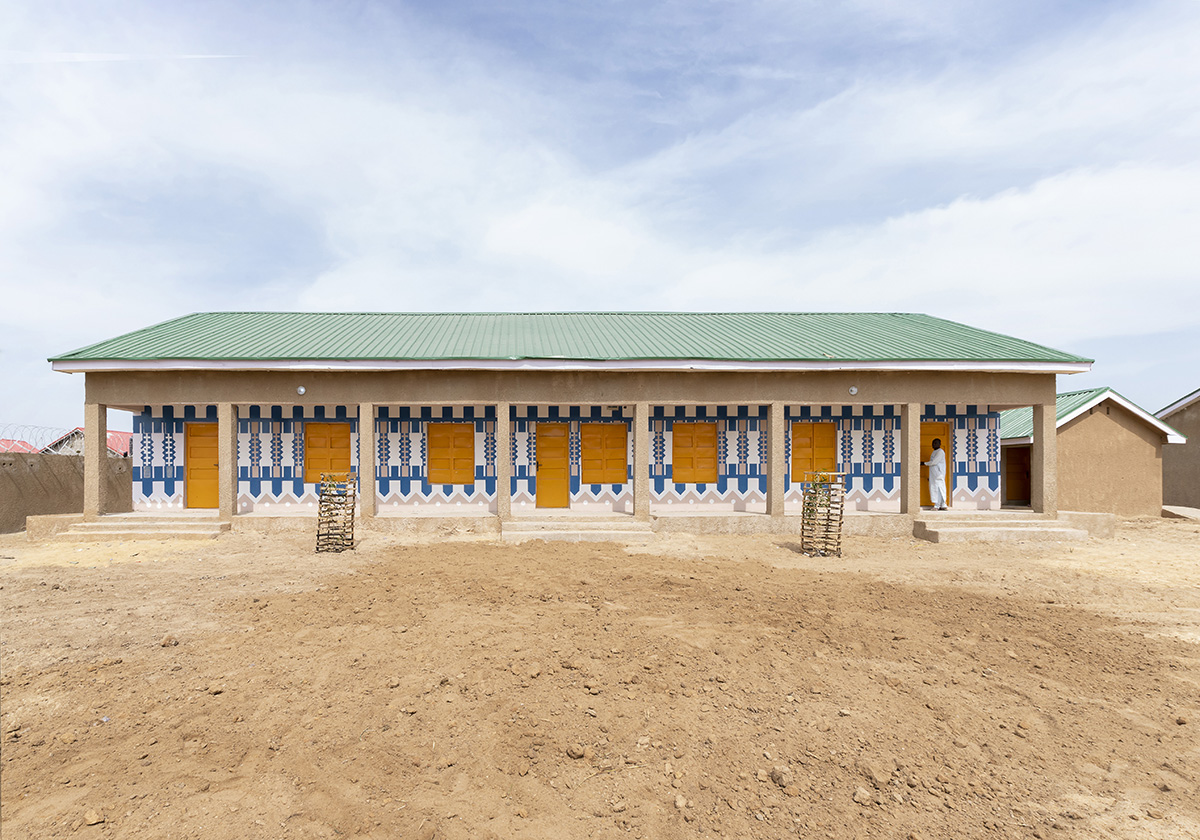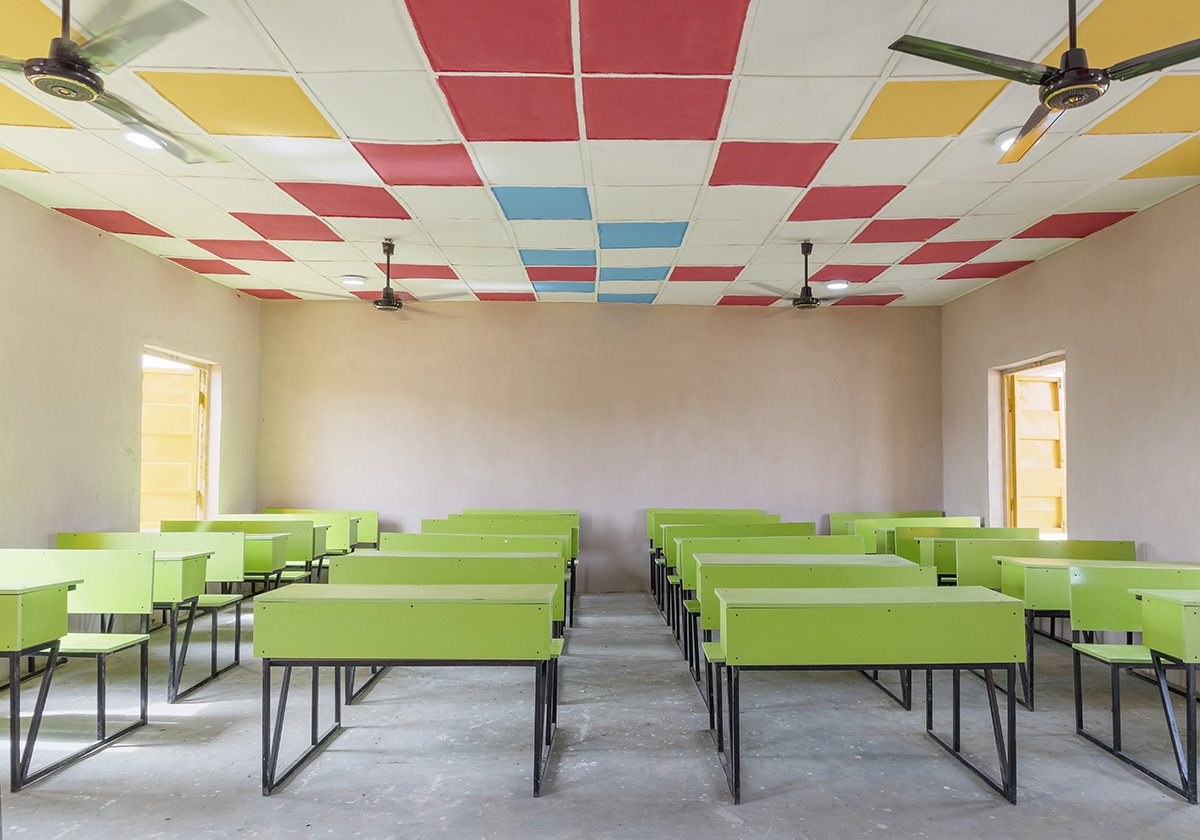 Tosin Oshinowo is the curator of the 2023 Sharjah Architecture Triennial. She currently announced the theme as "The Beauty of Impermanence: An Architecture of Adaptability" for the 2023 Sharjah Architecture Triennial.
Her studio recently designed an all-white minimal pavilion on Lagos peninsula, Nigeria. The pavilion brings a fully indoor and outdoor feel, while grasping dramatic views and cooling airflow.
UNDP is the UN's global development network, an organization advocating for change and connecting countries to knowledge, experience and resources to help people build a better life.
All images courtesy of UNDP and Tolulope Sanusi.
> via UNDP