Indian studio Wallmakers wins 2022 Royal Academy Dorfman Award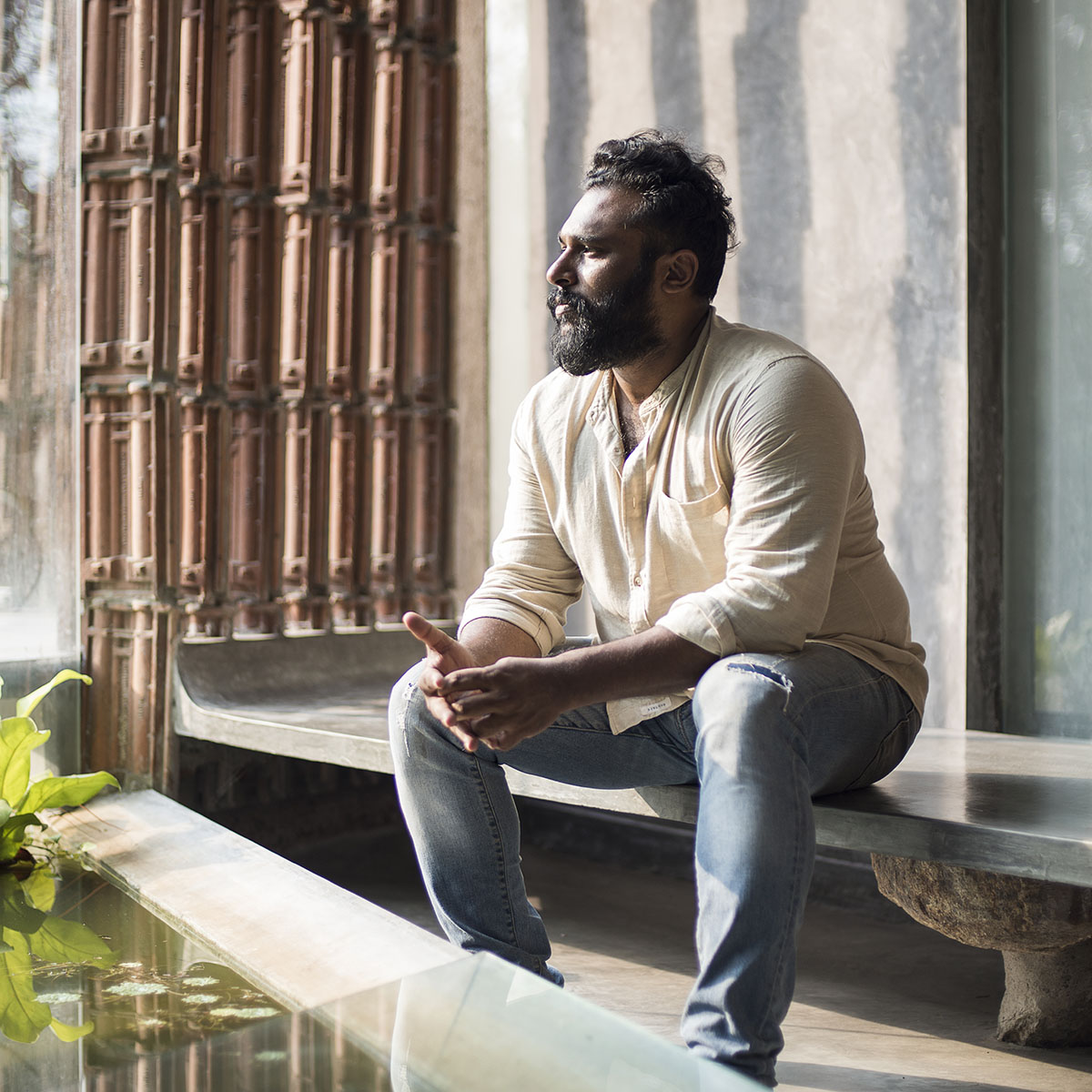 Indian architecture studio Wallmakers, led by Vinu Daniel, has won the 2022 Royal Academy Dorfman Award for Architecture, an annual award recognizes new ideas and practices that highlight the future potential of architecture.
The prestigious award is supported by the Dorfman Foundation and announced by the Royal Academy of Arts to embrace the new new talent in the profession.
"Daniel's energy, creativity and willingness to take risks"
As the RA explained, the practice was selected by judges "who were impressed by Daniel's energy, creativity and willingness to take risks while achieving sustainable buildings that exist harmoniously within the landscapes and ecologies in which they are erected."
Founded in 2007 by Vinu Daniel, Wallmakers' design philosophy is based on minimising the carbon footprint of buildings, responding the most urgent problem of our time.
The practice is working both with natural materials, such as mud and waste originating in and imported to, India. Wallmakers is seeking for conventional ways of making buildings in search of an architecture that is ecological and unique to its context.
The Ledge, situated on a cliff overlooking Peeremedu in the South of KeralaIndia, and IHA Residence, made of curvaceous bamboo elements, in the busy city of Thiruvananthapuram, India, are among key projects of the office.
The Ledge house is located in the South of KeralaIndia, 2021. Image © Syam Sreesylam
"The world has taken a pause from fast development"
"Winning was surreal but it really means that institutions like the Royal Academy are evidently promoting the unconventional and the alternate, especially since all the finalists stray away from conventional approaches," said Vinu Daniel, Principal Architect at Wallmakers.
"The award truly indicates that the world has taken a pause from fast development and destruction to look in a new direction."
"I hope this encourages other institutions to promote the work of the thousands of young artists and architects who struggle daily to promote their cause," Daniel added.
"Wallmakers hopes to popularise non-linear architecture practices which take architects away from offices and brings them onto their site, where they can study and minimise the damage our work brings to ecosystems."
"Hopefully, in future we will create positive symbiosis with the ecosystems we build on and teach the importance of natural habitat to everyone, ranging from the workers at site, to clients who sponsor us," the architect continued.
Wallmakers were selected from among the four international finalists, including were UK studio Apparata, Japanese firm dot architects, Peruvian firm Semillas, and Indian studio Wallmakers.
Pirouette House is located in Trivandrum, India, 2020. Image © Jino Sam
The jury, chaired by Farshid Moussavi, included Farrokh Derakhshani - Director of the Aga Khan Award for Architecture, Hisham Matar - Pulitzer Prize-winning author, Cornelia Parker, Zoë Ryan - Director of the Institute of Contemporary Art, University of Pennsylvania and Peter St John (Adam Caruso and Peter St John RA).
The jury assembled at the Royal Academy on 15 September 2022. As noted by the RA, the announcement of the winner "was delayed as a mark of respect following the passing of the RA's Patron, Her Majesty Queen Elizabeth II."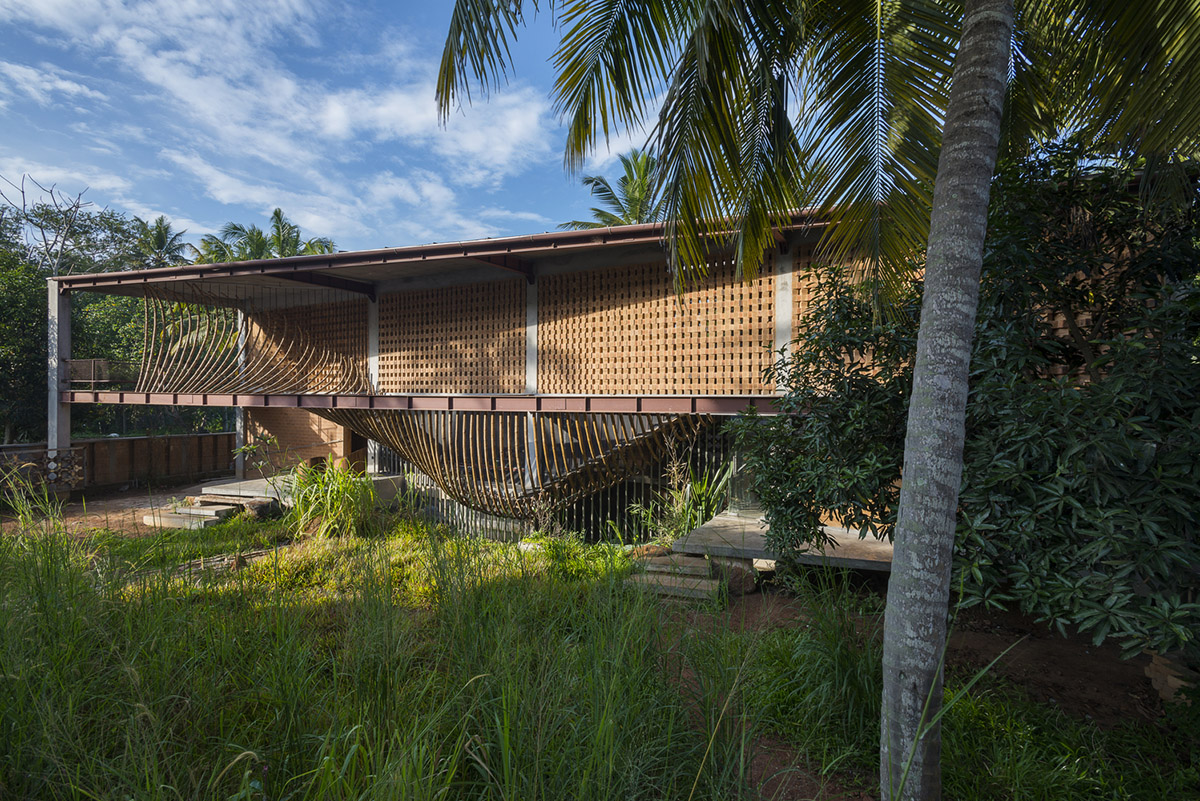 IHA Residence is located in Trivandrum, India in 2018. Image © Anand Jaju
"Wallmakers will inspire architects to reconsider the impact of their work"
"Wallmakers' work engages with issues raised by the climate emergency with a creative energy and urgency that will inspire architects to reconsider the impact of their work in relation to ecology and the consumer economy," said Farshid Moussavi, Chair of the 2022 Royal Academy Architecture Awards Jury.
"Vinu Daniel began work as Wallmakers after coming to a point where he had all but rejected architectural practice as it was being taught."
"The jury was impressed by Vinu's willingness to improvise and take the risky route of exploring unprecedented interventions, as much as his insistence treading lightly on the planet," she continued.
"There is a strong sense that this is an architect who is just getting going and we will all follow Wallmakers' career with the keenest interest," Moussavi added.
St. George Orthodox Church in Mattancherry. Image © Jino Sam
"I'm excited that Wallmakers has won the Royal Academy Dorfman Award, drawn from an exceptionally strong field of candidates. While the judges were hugely impressed by each of the finalists, Wallmakers was the practice that most thrilled the jury with a willingness to break the rules to pursue a creative vision and set a new agenda for architecture in an era of rapid change," said Vicky Richardson, Head of Architecture and Heinz Curator at the Royal Academy.
"The Royal Academy's architecture awards programme draws on a global network of experts and enthusiasts to consider how architecture impacts the public, and to seek out exciting new talent. It is an opportunity for international dialogue and research, as much as a chance to celebrate excellence," Richardson added.
Shila (under construction). Image © Wallmakers
Each project of Wallmakers is derived from a search for how to turn locally sourced materials into building elements and structural properties in surprising ways.
To this respect, the RA stated that "the jury was impressed by Vinu Daniel's willingness to improvise and the work of Wallmakers which demonstrates that our planetary wellbeing does not need to be at the expense of individual's aspirations and wellbeing."
Wallmakers' projects have extraordinary forms and spaces, despite being made from ordinary and discarded material, and they nurture living with nature.
Jackfruit Garden Residence, Vengola, India, 2021. Image © Anand Jaju, Syam Sreesylam
Wallmakers is an office-less firm that is constantly on the move, looking for ways to make construction more sustainable.
Other projects of Wallmakers include St. George Orthodox Church in Mattancherry and Pirouette House in Trivandrum showcase Wallmaker's use of Compressed Stabilized Earth Blocks (CSEB) and country fired bricks and how they can create an original work of contemporary architecture, maintaining a balance between innovative and utilitarian design.
Previous winners of the Royal Academy Dorfman Award include Beijing-based BCKJ Architects in 2020, Boonserm Premthada from Bangkok in 2019, and Iranian architect Alireza Taghaboni in 2018.
Top image: Vinu Daniel. Image courtesy of Wallmakers.
> via Royal Academy of Arts
Compressed Stabilized Earth Blocks mud Royal Academy Dorfman Award Vinu Daniel Wallmakers