Daring Cities 2022: Moving from Triage to Treatment in Climate Emergency Response
ICLEI – Local Governments for Sustainability and the Federal City of Bonn has released details of its upcoming event, Daring Cities 2022 which will take place from 3 to 7 October, 2022 as a week-long virtual forum in Bonn, Germany.
While the virtual forum will tackle the multi-level actions and implementations of the climate emergency with government officials, civil servants, funders, academics from every discipline, this year's forum will particularly focus on climate finance that discusses new models, tools and implementation plans, enhancing the ways of accessing finance.
The forum will host twenty workshops and high-level dialogues that will focus on collectively moving cities and regions from triaging the symptoms to treating the impacts of the climate emergency through multi-level action and implementation.
Over one thousand bold government officials, civil servants, funders, academics, and young people are expected to gather in the forum to know more, act better, and lead together to tackle the climate emergency.
Registration is now open and free to Daring Cities 2022.
World Architecture Community is official media partner of Daring Cities 2022 and will be bringing to you the most latest news from this year's virtual event.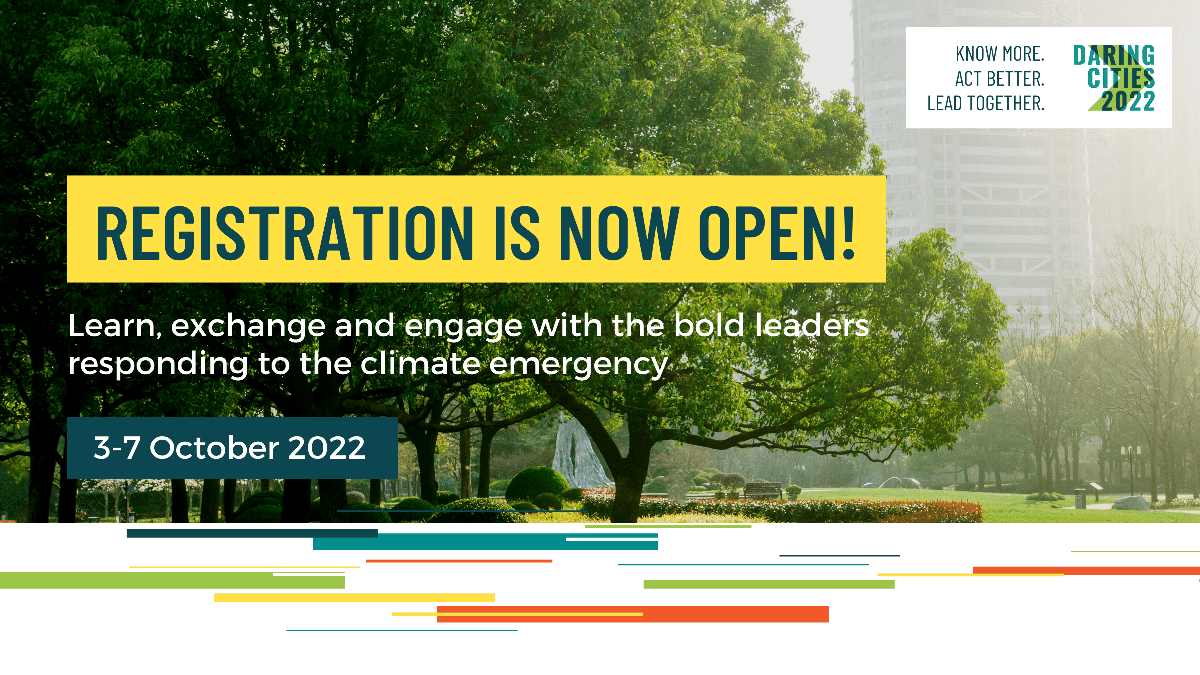 "Our world is on life support. 2022 has been filled with "unprecedented", "once in lifetime", "first-ever" climate disasters like droughts, floods, wildfires, and temperatures in every corner of the world," said the organizers of Daring Cities.
"Yet a comprehensive, global response to the climate emergency has been largely stalled due to Covid-19 recovery, war, and threats of recession."
"With over 2,500 jurisdictions and local governments covering 1 billion people having declared a climate emergency, cities and regions are a source of inspiration as models for how to use their power and influence to be the change they want to see in the world," added the organizers.
Accessible finance is key to transformational climate emergency response
The most important key pillar of the forum is accessing finance for climate emergency. Giving a particular focus to this issue in this forum, according to the organizers of Daring Cities, the cities continue to report significant challenges in accessing finance for transformational climate action, especially in the Global South.
In response to this situation, many sessions at Daring Cities 2022 will focus on best practices and tools for project development and implementation.
"Climate action funding is available, but not accessible due to the lack of local technical and financial capacities to design investment-ready projects," said Mar-Len Abigail S. Binay, Mayor of Makati, Philippines, ICLEI Global Executive Committee, Innovative Financing Portfolio Chair.
"Initiatives like Transformative Actions Program (TAP) are critical to providing project preparation support for cities and a pipeline of viable projects to funders."
Daring Cities 2022 will also host a live pitch event on 6 October at 16:00 Uhr that aims to help European, Latin American and Caribbean cities to better understand financing opportunities and requirements, enhance the knowledge on project pitching, as well as provide a live space for selected projects to test their pitch and concept.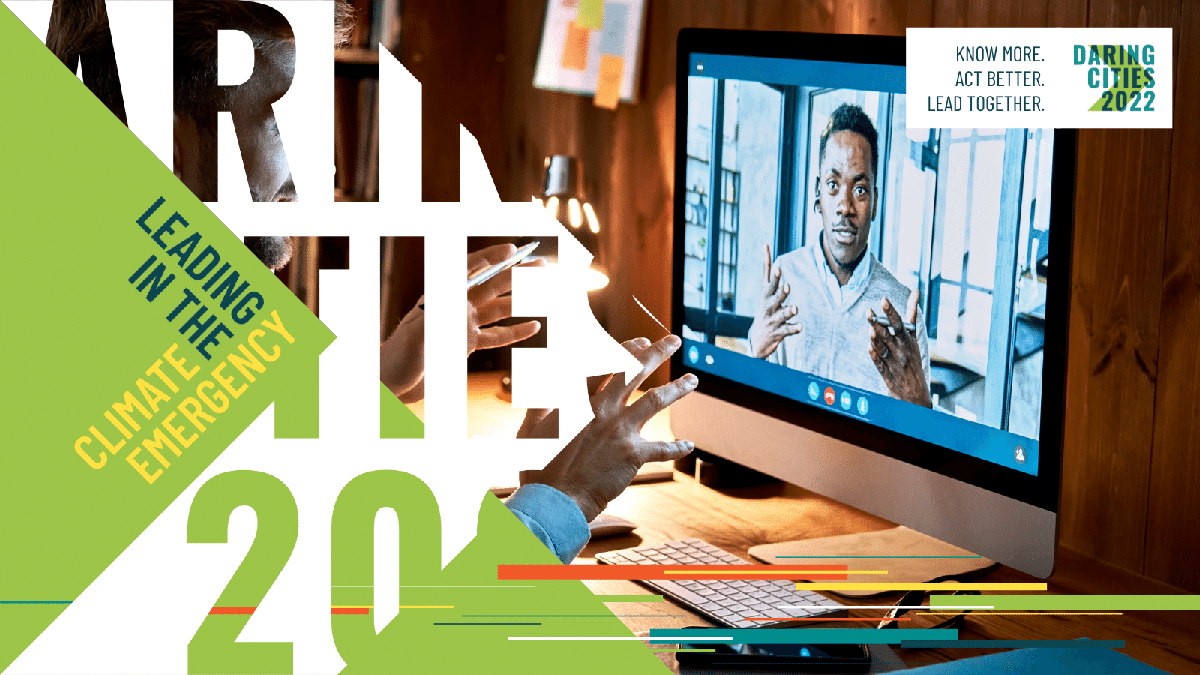 The Federal City of Bonn as a Beacon of Comprehensive Climate Action
The Federal City of Bonn, as Daring Cities 2022 co-host, is a shining example of a city leading the way in climate emergency response with a civil-society driven participatory process complemented by a climate action plan currently in the making.
Bonn recently completed their second Voluntary Local Review (VLR) that reports on progress made on the United Nations' 17 Sustainable Development Goals since the adoption of the Bonn Sustainability Strategy in February 2019.
"A systemic approach towards climate neutrality"
As stated by Daring Cities, the Federal City is also drafting their Bonn Climate Plan 2035, as a systemic approach towards climate neutrality. This plan will point out what the Bonn Corporation and Bonn civil society must achieve and implement to become fully climate neutral in 2035.
"The Federal City of Bonn has a long history of climate action dating back to the 1990's. With time, comes wisdom. We now know that urgent, multilevel climate action is the only path forward to pursue transformative change to ensure the livelihood of our cities where no one is left behind," said Katja Dörner, Mayor of Bonn, who co-chairs the Climate Action and Low Emission Portfolio within the ICLEI Global Executive Committee.
Other two event at Daring Cities 2022 includes the @Bonnglobal series hosted by the Federal City of Bonn, in partnership with resident organizations and networks. The @Bonnglobal series will aim at addressing the climate emergency and emphasize the importance of interdisciplinary, multilevel and multilateral collaboration.
These workshops will focus on Gender-Conscious Climate Action and – in the context of UNDRR's Making Cities Resilient 2030 campaign – on Resilience and Disaster Prevention.
On 7 October, Mayor Katja Dörner will discuss innovative financing and multilevel action towards COP 27 in Sharm El-Sheik, Egypt with prominent guests in a live-streamed session at GIZ headquarters in Bonn, Germany.
Daring Cities 2022 is being realized thanks to the support of the Federal City of Bonn, the German Federal State of North Rhine-Westphalia (NRW), the German Federal Ministry for Economic Cooperation and Development (BMZ), the Foundation for International Dialogue of the Savings Bank in Bonn, and the Ministry of Environment of Japan.
Daring Cities is a community that builds off the legacy of the well-established Resilient Cities Congress and exchanges knowledge, builds capacity, and elevates the voices of diverse stakeholders through three cornerstones of activities (Exchange - Disseminate - Advocate) to achieve multilevel action in response to the global climate emergency.
ICLEI – Local Governments for Sustainability is a global network of more than 2,500 local and regional governments committed to sustainable urban development.
All images courtesy of Daring Cities.
> via Daring Cities