delaVegaCanolasso completes tini 2M cabin clad in galvanized steel in La Rioja, Spain
Spanish architecture studio delaVegaCanolasso has designed a new cabin for a couple and their son in La Rioja, Spain.
Called tini 2M, the 60-square-metre cabin is designed as part of Tini Home series, run by Tini brand developing tiny mobile homes.
The rectangular cabin, clad in galvanized steel, features floor-to-ceiling glazing to open up the views.
Conceived as a residence, the cabin is made up of two customized tini M modules, measuring 10-metre long by 6-metre wide.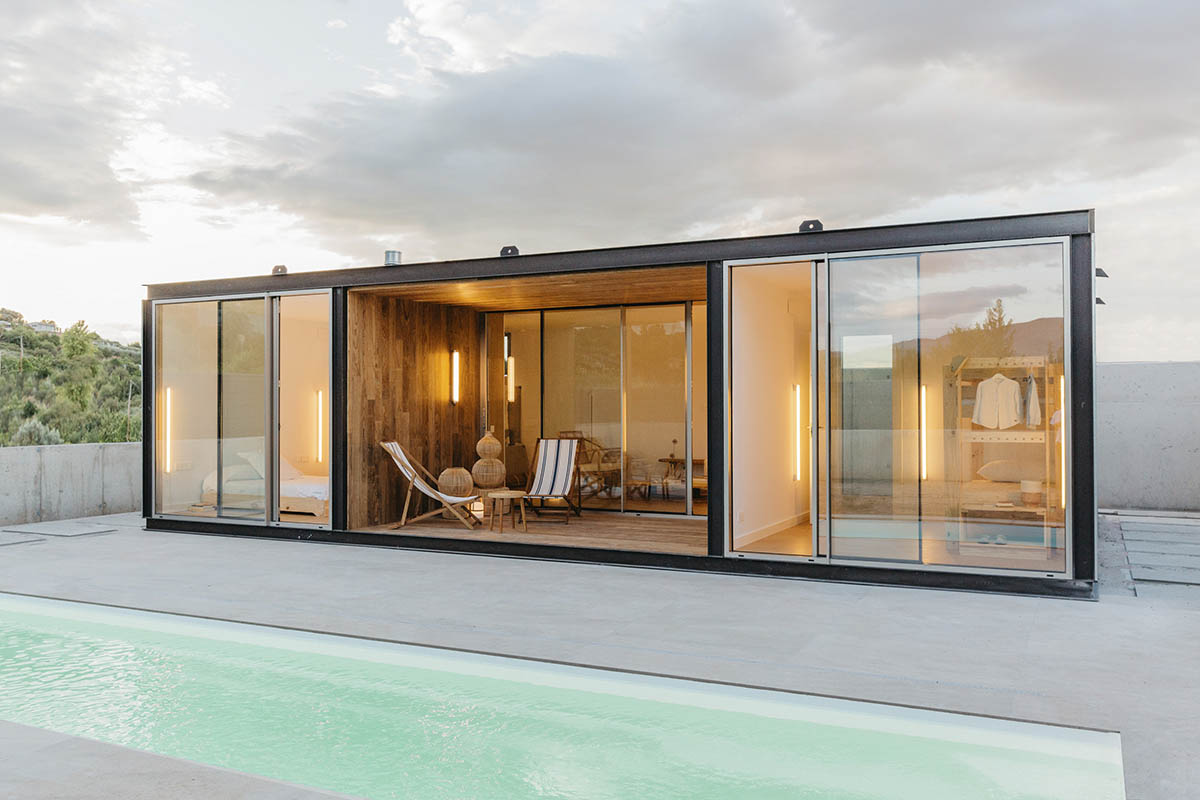 "Due to the building regulations in the plot the modules length was reduced, in order to meet the required distance to the property limit," said delaVegaCanolasso.
While the first module is used as a spacious diaphanous space with the living and dinning area, the kitchen and a full equiped bathroom, the second module has the two double bedrooms around the most distinctive element of the project: a delightful porch as the center of the house's life, where the interior world meets the landscape and the pool, but always in shelter.
Both the porch and the bedrooms have direct access from the garden and are fully glazed. This creates a instant conection between them, the garden and the pool in front of them, maximizing the natural lighting of the spot.
The finish materials combine premium quality, afordable materials and elegant solutions. The porch, for instance, is completely wrapped with heat-treated pine wood, from the north of Spain, which gives a caramel color to it while maximizing its durability.
All the facades are covered with galvanized steel that reflects the sorroundigs, whilte the interior are made of painted plasterboard and natural oak flooring.
As a result, a suitable second residence for the young family, that have found the perfect balance between innovation and tradition, next to nature.
It took only 60 days to build the home from the idea stage to the moving of users.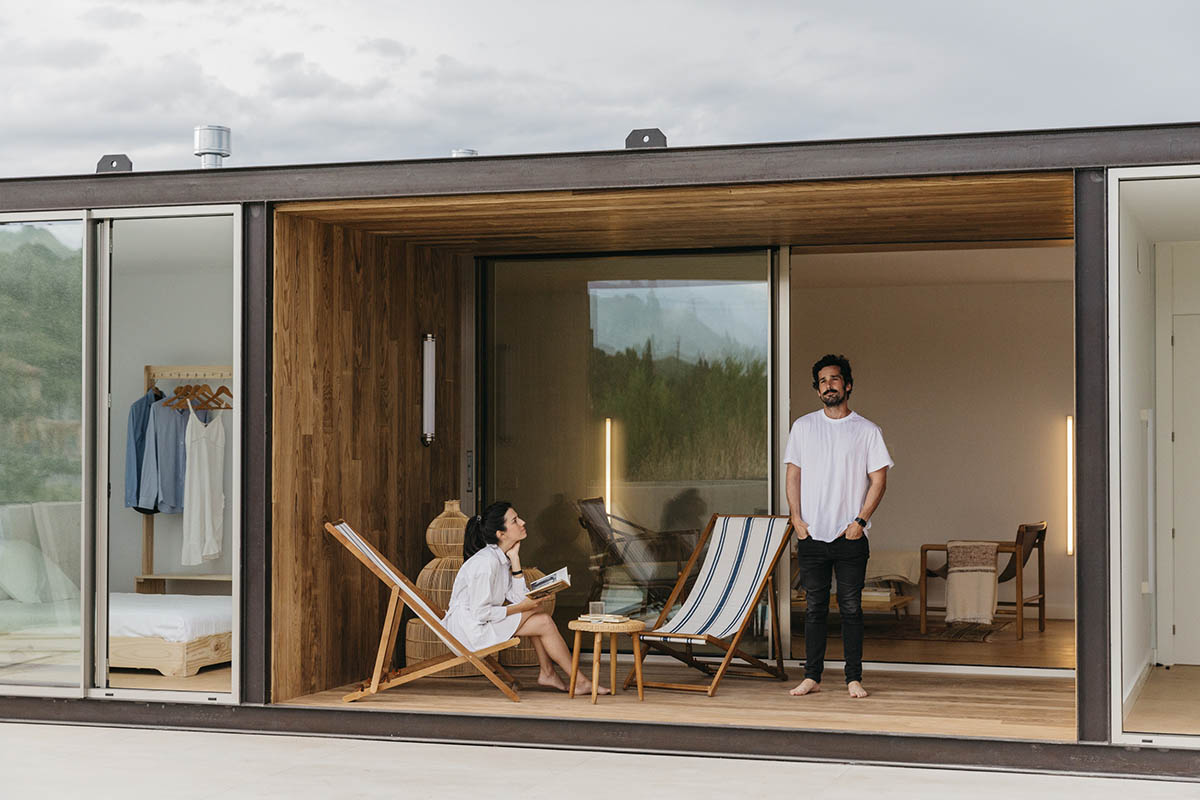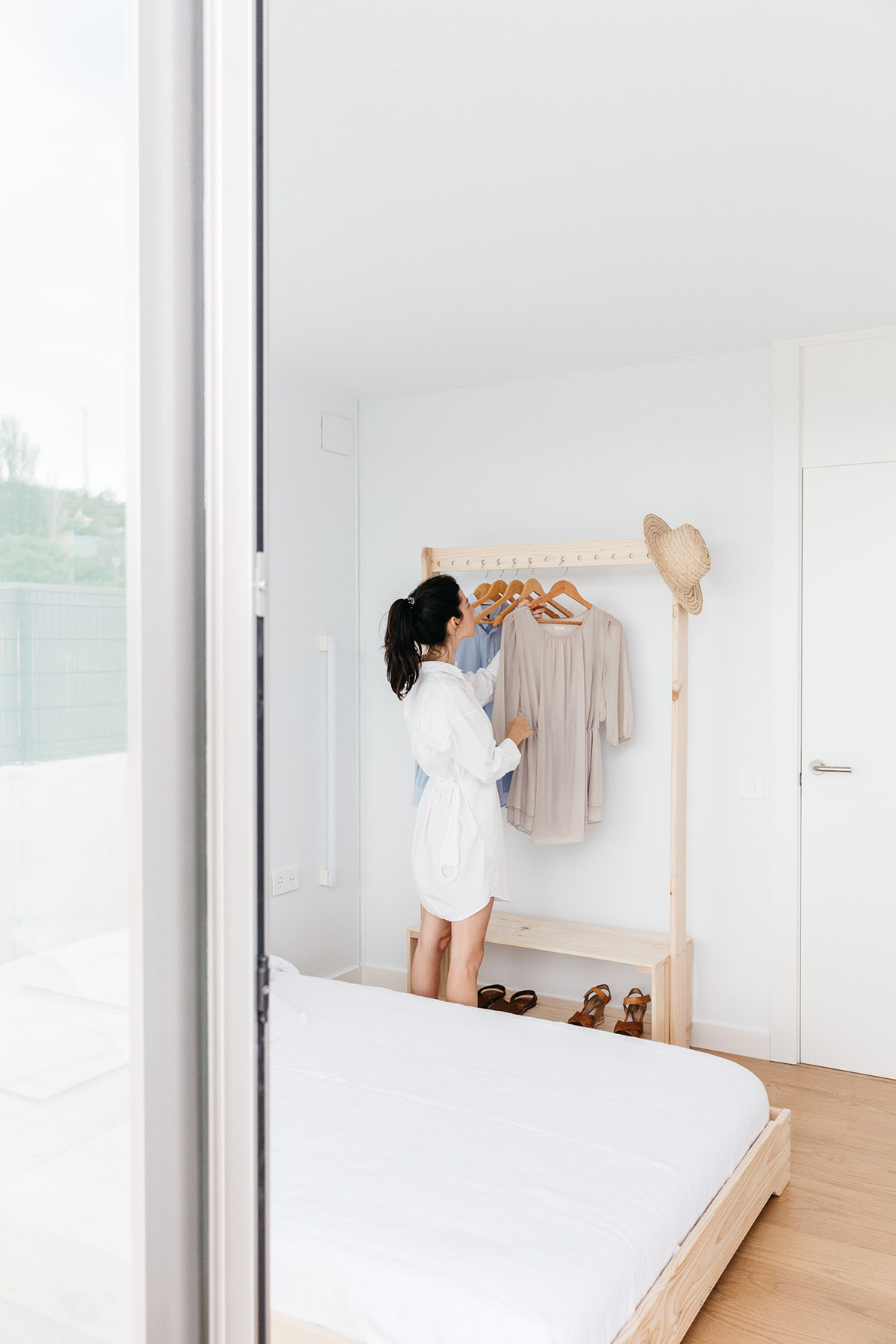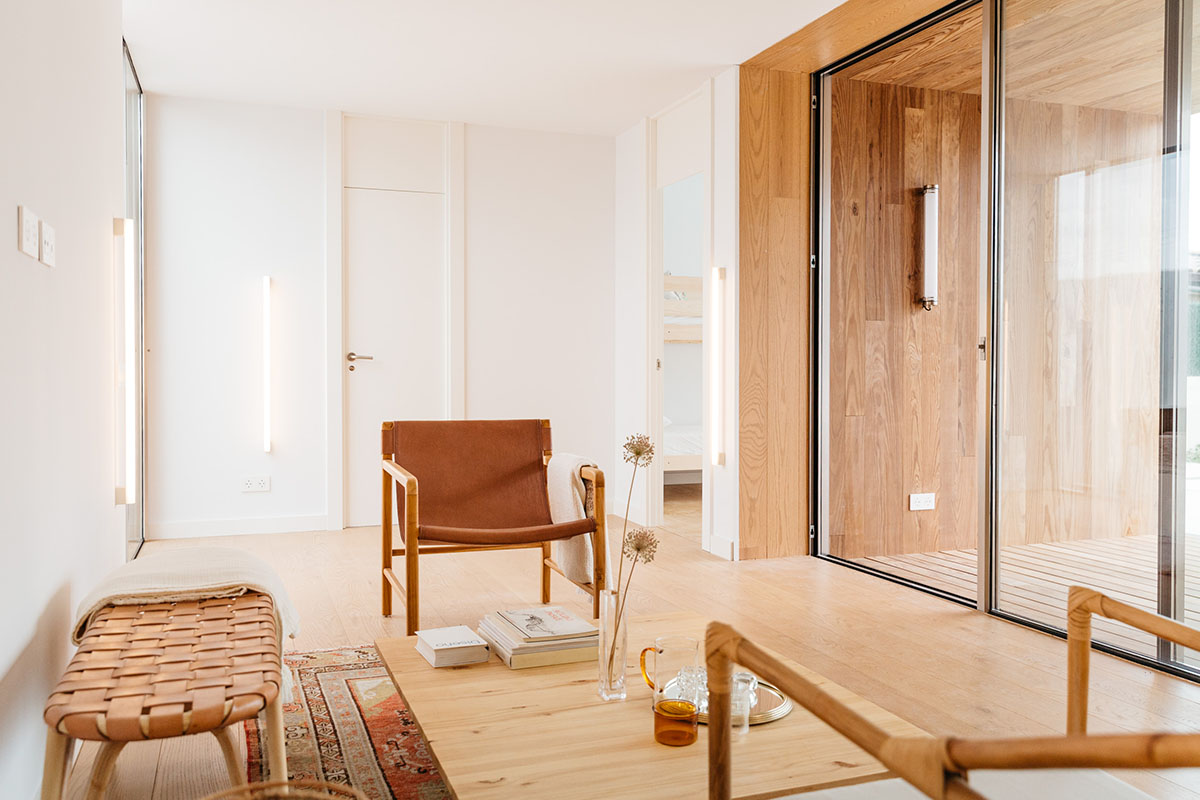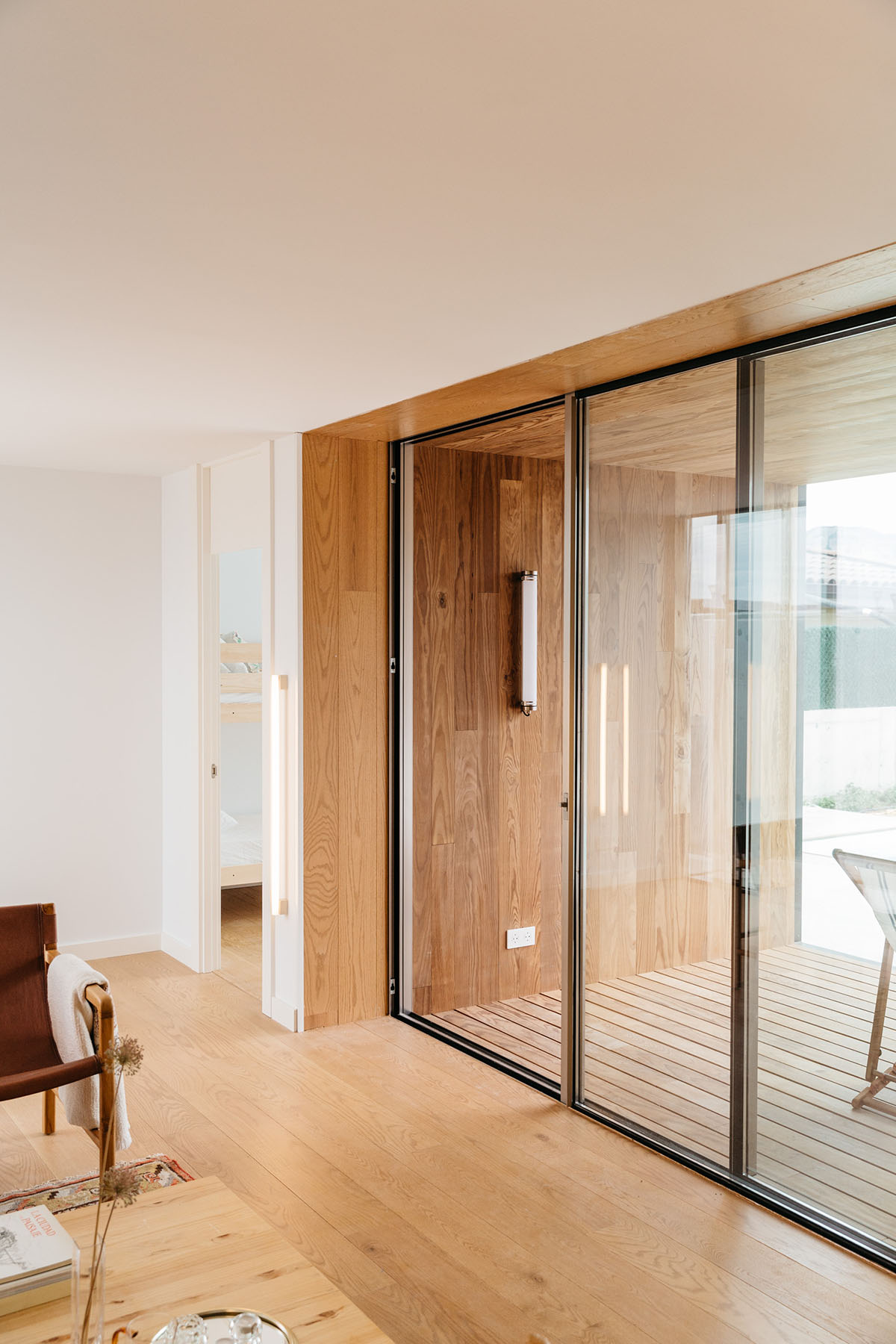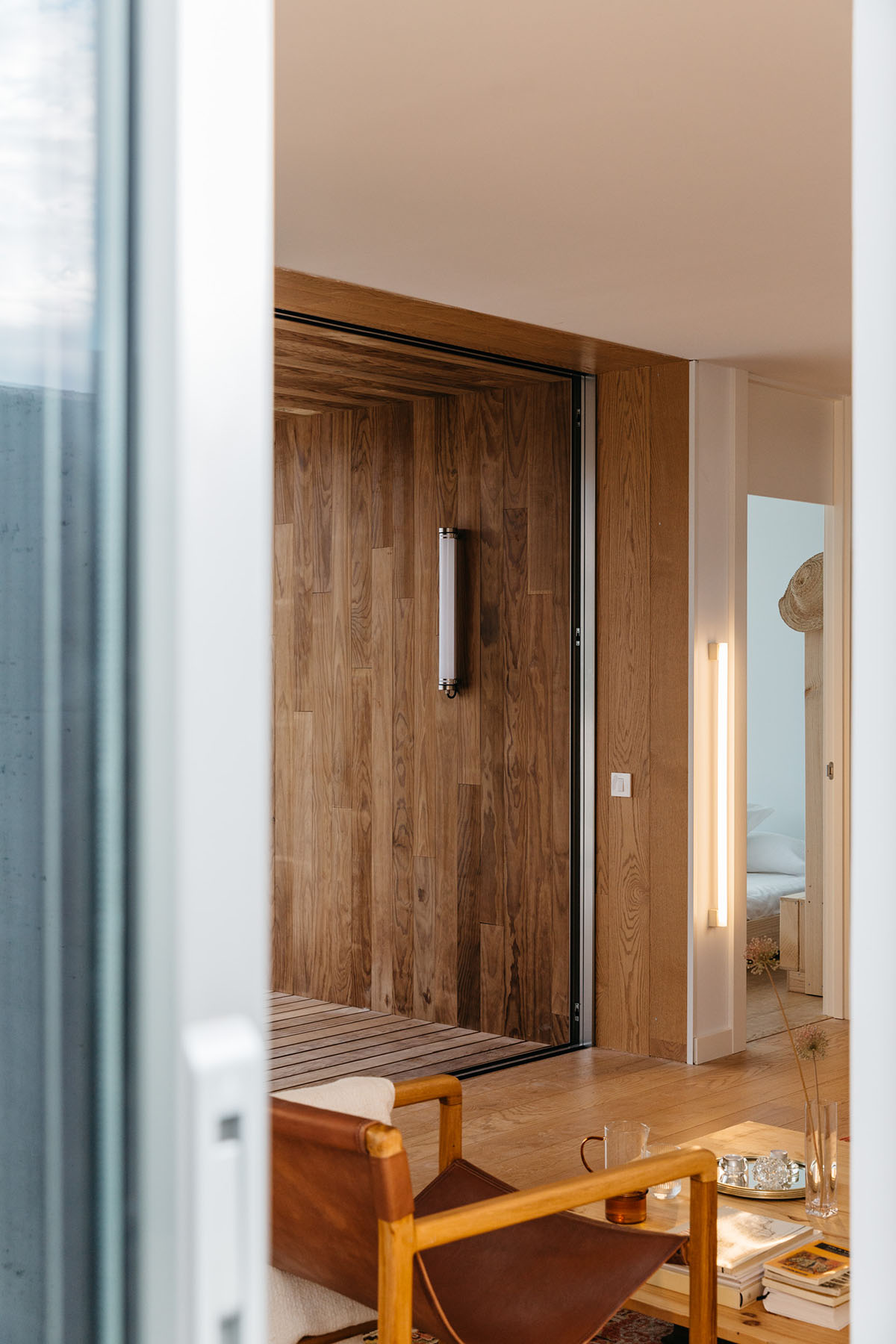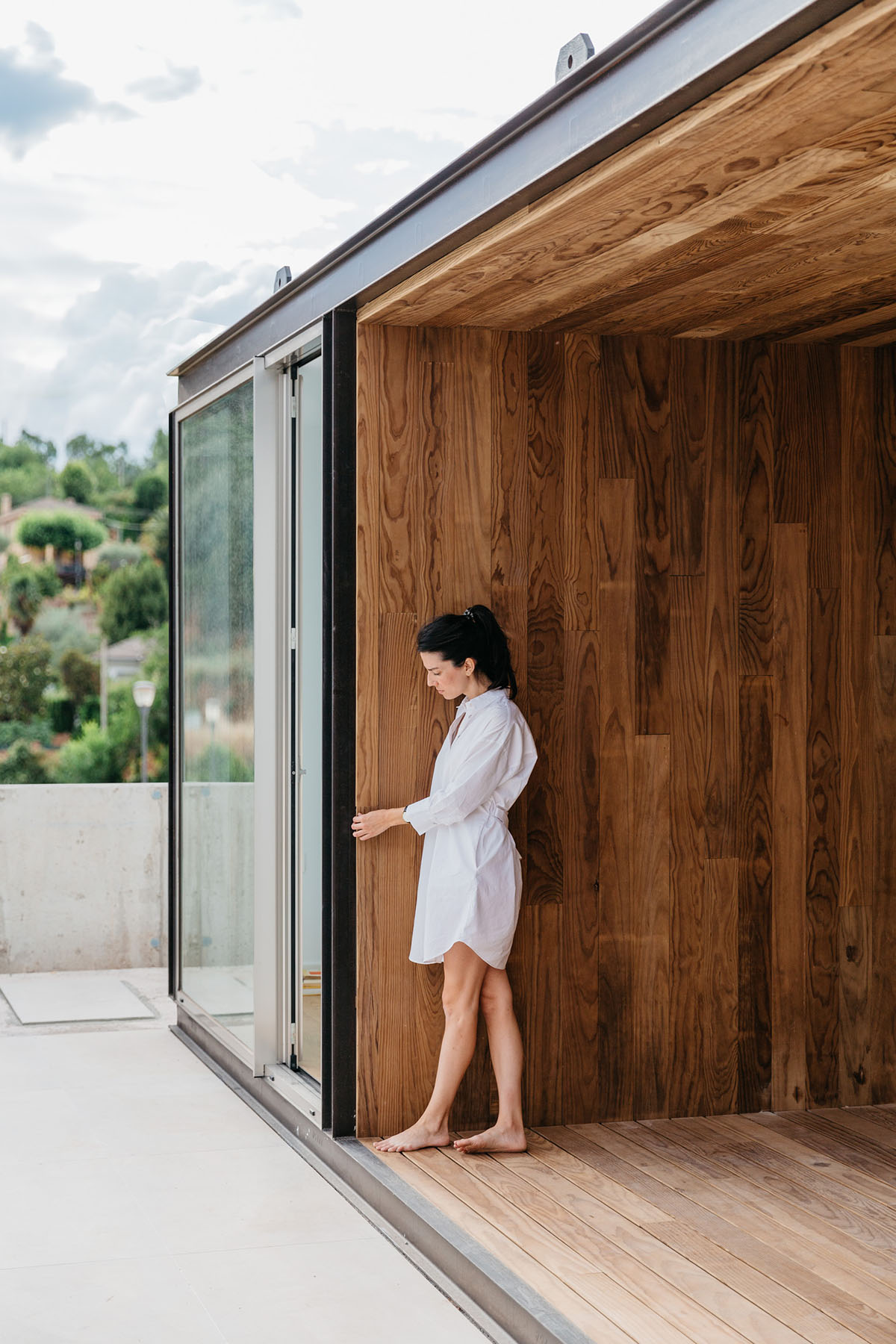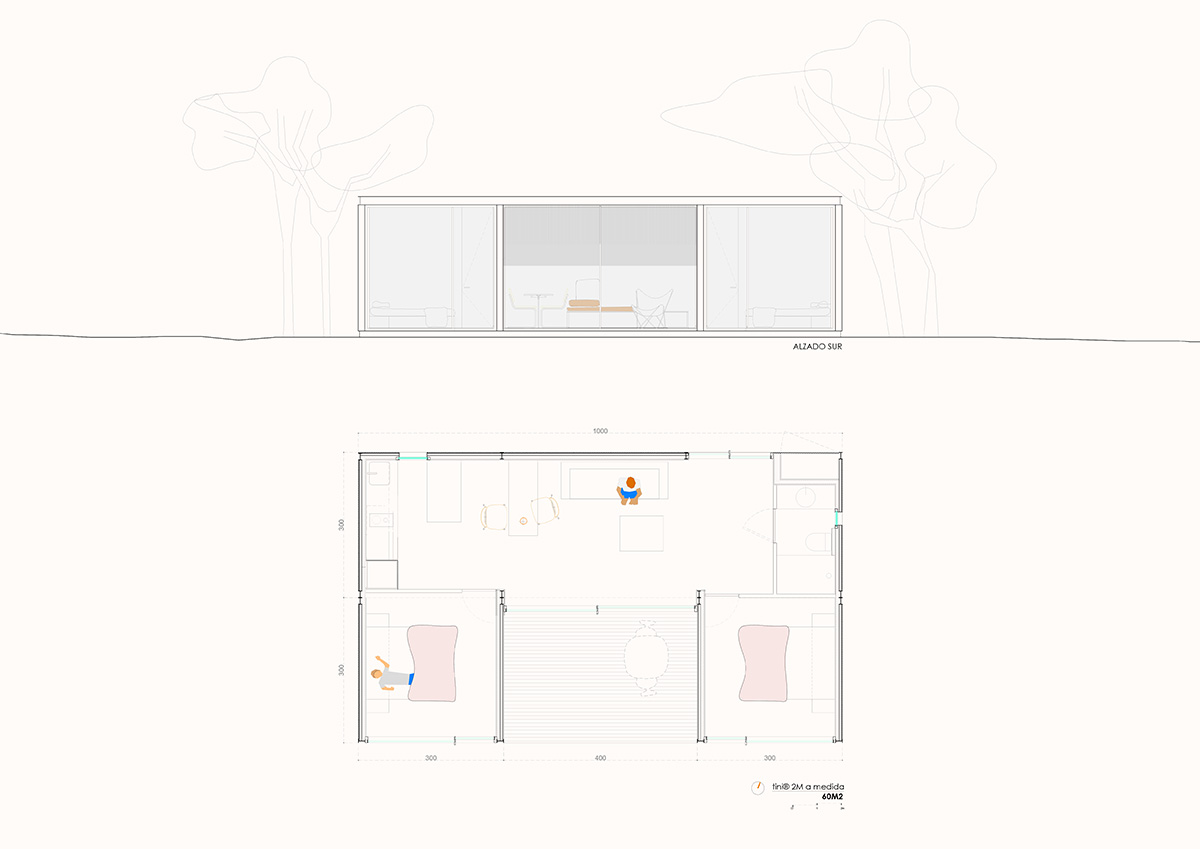 Floor plan and section
delaVegaCanolasso is led by ignacio de la Vega and Pilar Cano-Lasso. The practice previously designed two mini cabins, Tini XS and Tini M, in Plasencia and Madrid, Spain.
The firm merged a living space with a garage within a corten steel pavilion, called Tini Pavilion, in Spain.
Detailed information about the cabins can be seen on Tini's website.
Project facts
Project name: tini 2M
Architects: delaVegaCanolasso
Area: 60m2
Project Year: 2022
Construction: tini®
Video credits: Juan Herrero y Arturo Herrero
Furniture: Boca Concept
All images © Paco Marín.
All drawings © delaVegaCanolasso.
> via Tini
cabin corten delaVegaCanolasso galvanized steel holiday cabin