OMA shares rendering of new Qatar Auto Museum in Doha
OMA (Office for Metropolitan Architecture) has shared a conceptual rendering of its new Qatar Auto Museum which will be built in Doha, as part of Qatar's new ambitious plans, including the development of three major new museums in Qatar.
A conceptual rendering of the Qatar Auto Museum project has been released by Qatar Museums, in addition to its new automotive exhibition at the National Museum of Qatar designed by Jean Nouvel and opened in 2019.
The 40,000-square-metre Qatar Auto Museum will be led by Pritzker Architecture Prize winning architect Rem Koolhaas. An exhibition at the National Museum of Qatar, which has opened today, is also introducing the project, giving a sneak peek at Qatar Auto Museum Project.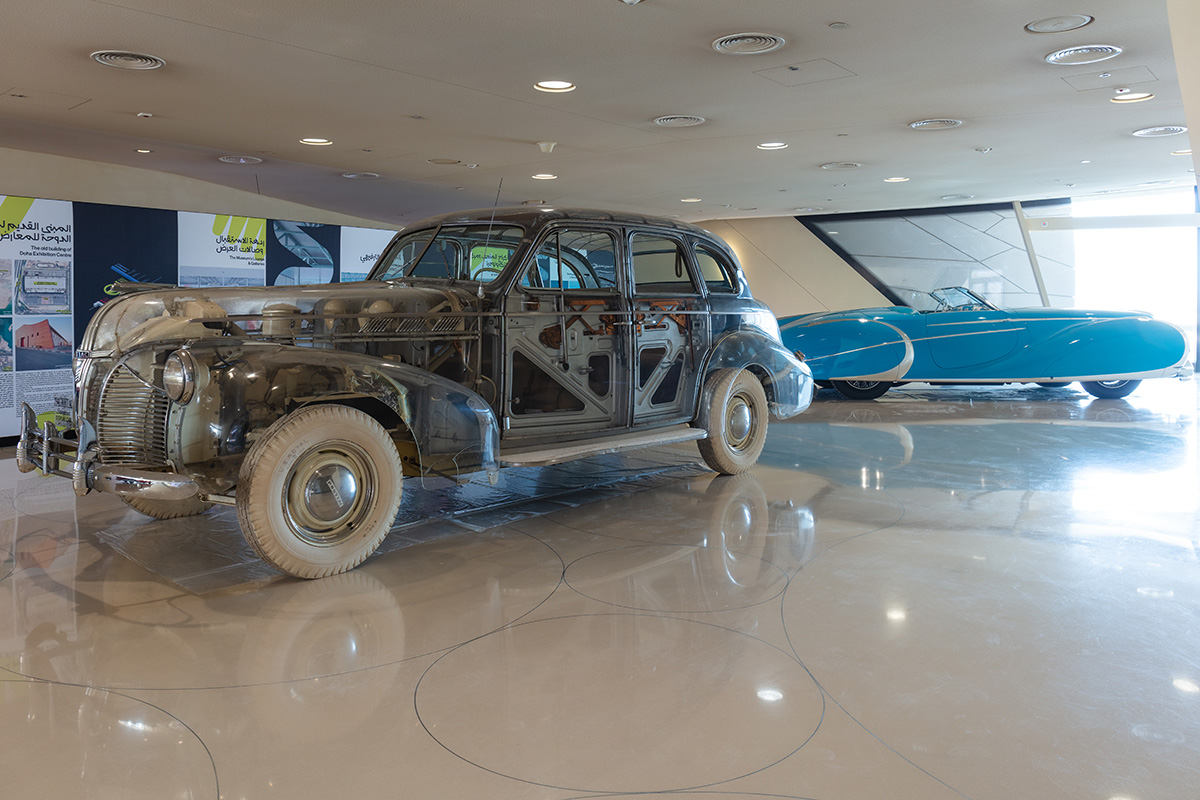 1939 Pontiac, Plexiglass Deluxe Six "Ghost Car". Image courtesy of Qatar Museums
On view through 20 January 2023, the exhibition explores the significance of automotive design in the 20th century and the impact of automobiles on culture, previewing the content of the new museum.
The exhibition, presented both inside and outside the museum, includes three iconic cars from Qatar Museums' collection and approximately 20 unique cars on loan from members of the Qatar Auto Museum advisory board and Qatar's community of automobile enthusiasts.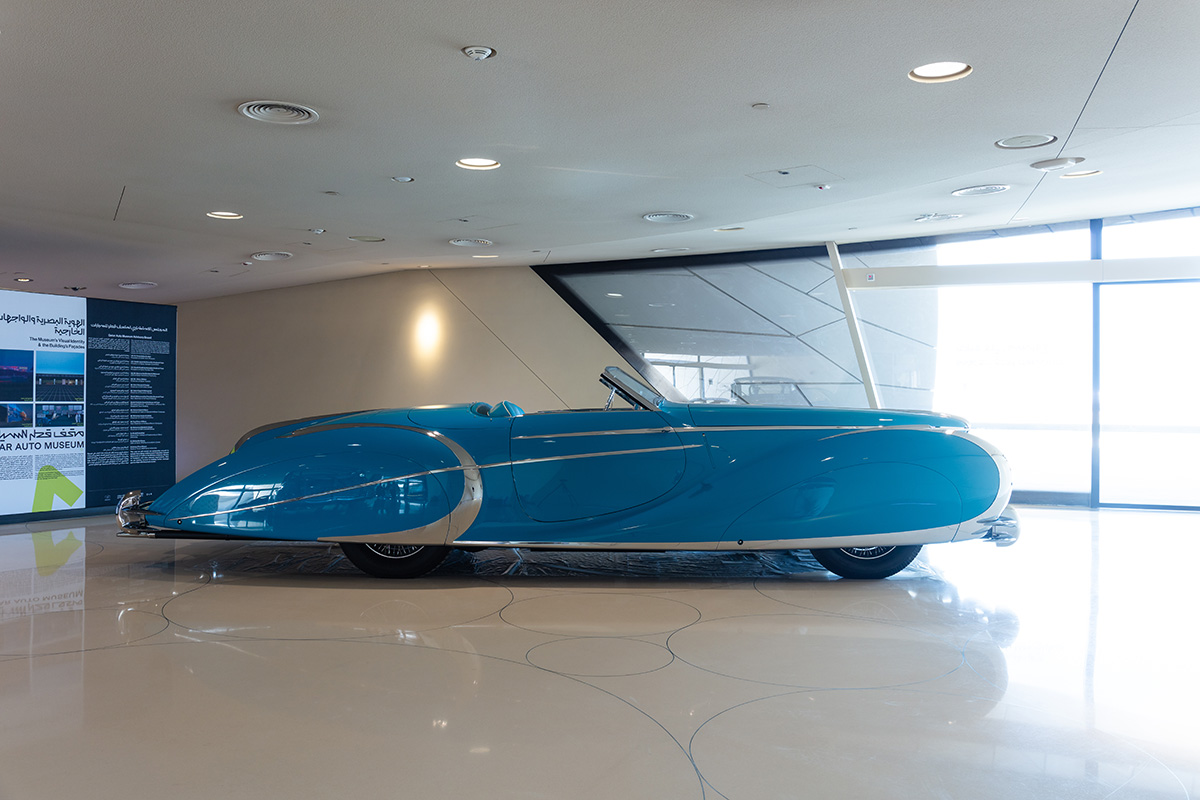 1949 Delahaye, 175 S Roadster. Image courtesy of Qatar Museums
OMA-designed new Qatar Auto Museum will be located along the Lusail Express Way between the 5/6 Park and Katara Cultural Village, in the former exhibition centre building that hosted the first Qatar Motor Show in 2011.
Qatar Museums is closely working with OMA on designs to transform the building. A press statement by Qatar Museums said that development will begin after the Supreme Committee for Delivery & Legacy has concluded its operations for the FIFA World Cup Qatar 2022.
"In modern history, very few inventions have impacted everyday life and the broader culture as powerfully and pervasively as the automobile," said Her Excellency Dr. Hessa Al Jaber, Qatar Auto Museum President.
"The Qatar Auto Museum will be a showplace for our unsurpassed collection and like all Qatar Museums institutions will spark innovation, creativity, dialogue, and community, as a destination that will offer new and exciting experiences on each visit."
1963 Ferrari, 250 Berlinetta GTO. Image courtesy of Qatar Museums
The Qatar Auto Museum will advance Qatar Museums' legacy of work surrounding car culture, which includes assembling a world-class collection of automobiles, hosting several auto-themed exhibitions, and dedicating a gallery at the National Museum to present vintage cars with the support of the Sealine Sports Club (Mawater).
A Sneak Peek at Qatar Auto Museum Project introduces the concept design for a new museum that will bring Qatar's expanding car community under one roof.
OMA's design consists of a circular and fragmented structure where its different pods contain different programs, including galleries and laboratories, while also containing an open public space.
While the upper part of the structure acts as a fully walkable terrace, the structure surrounds the entire area with a large steel truss system.
Letbelah - 1959 Cadillac, Eldorado. Image courtesy of Qatar Museums
The 40,000-square-meter museum will include permanent galleries, exploring the evolution of the automobile from its invention through today and how it has influenced culture in Qatar.
The museum will also contain temporary exhibition spaces for the display of high-profile vehicles — from supercars and limited editions to racecars and classic cars.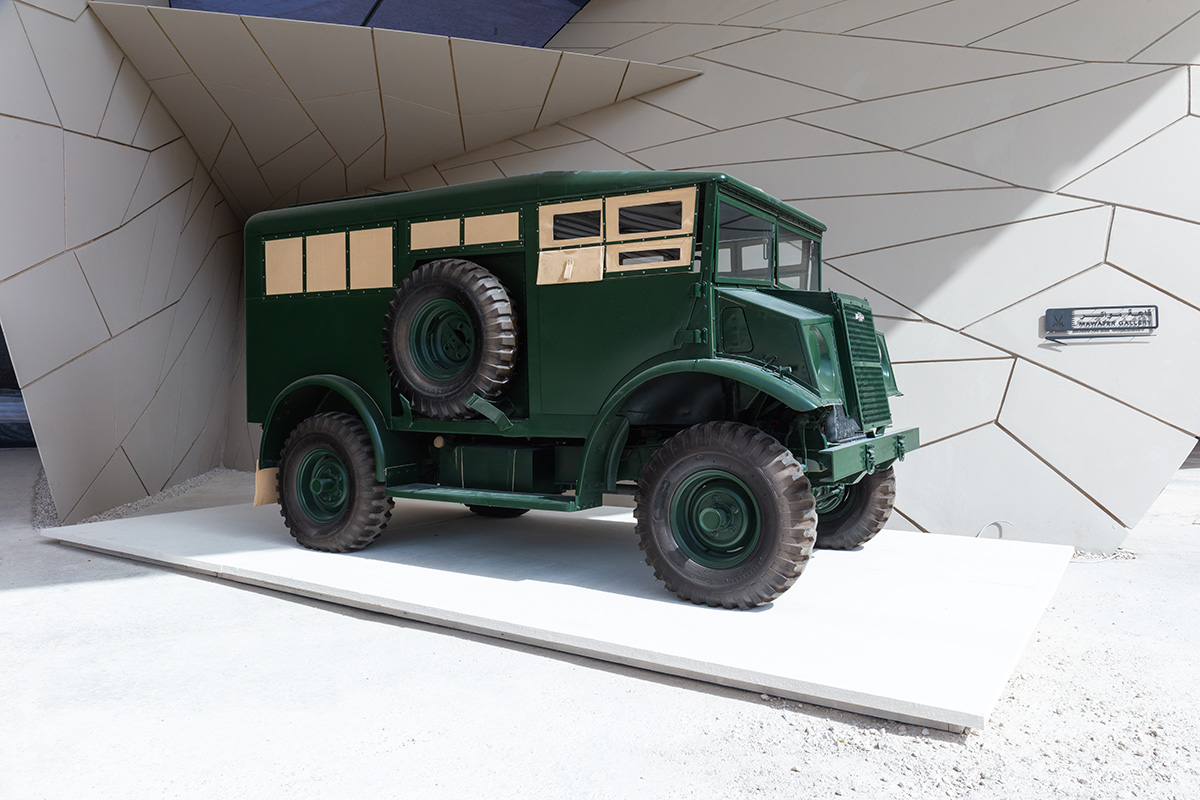 NMoQ - 1938 Chevrolet _ Ford, Jeep. Image courtesy of Qatar Museums
Additional facilities will include an Edutainment Center and Workshop Spaces, as well as areas dedicated to children's activities such as driving simulators, mini car mechanics, kids driving areas, and more.
Qatar Museums said that additional plans for the Qatar Auto Museum will be announced in the coming months.
Top rendering: Concept design of Qatar Auto Museum project by OMA. Image © OMA, courtesy of Qatar Museums.
> via Qatar Museums