Atelier Mutant's Casa Tilt, A Home With A Twist Allows For Dynamic Surprising Spaces
With a very dynamic design Atelier Mutant makes Casa Tilt literally tilt its volume to take full advantage of the site creating movement and improving the home's social areas in and outside.
The architects took on a challenge to carry out the project for a one-story house to be built on a regularly shaped site in a neighbourhood characterised by single-family and multi-housing building development clusters.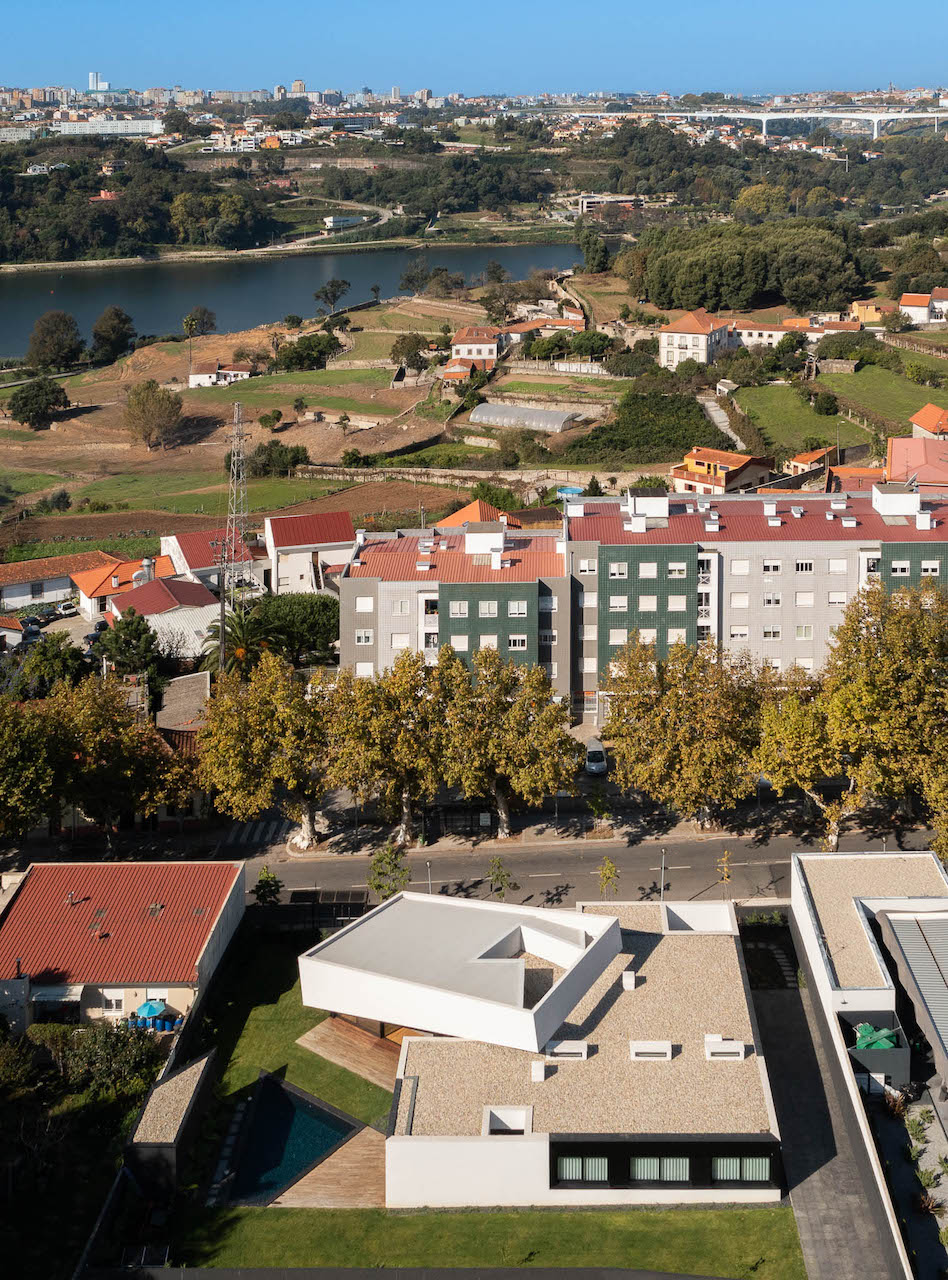 Taking advantage of the fact that the land frontages two different level streets the design team placed the house at a mid-level, strategically separating the pedestrian from vehicular access.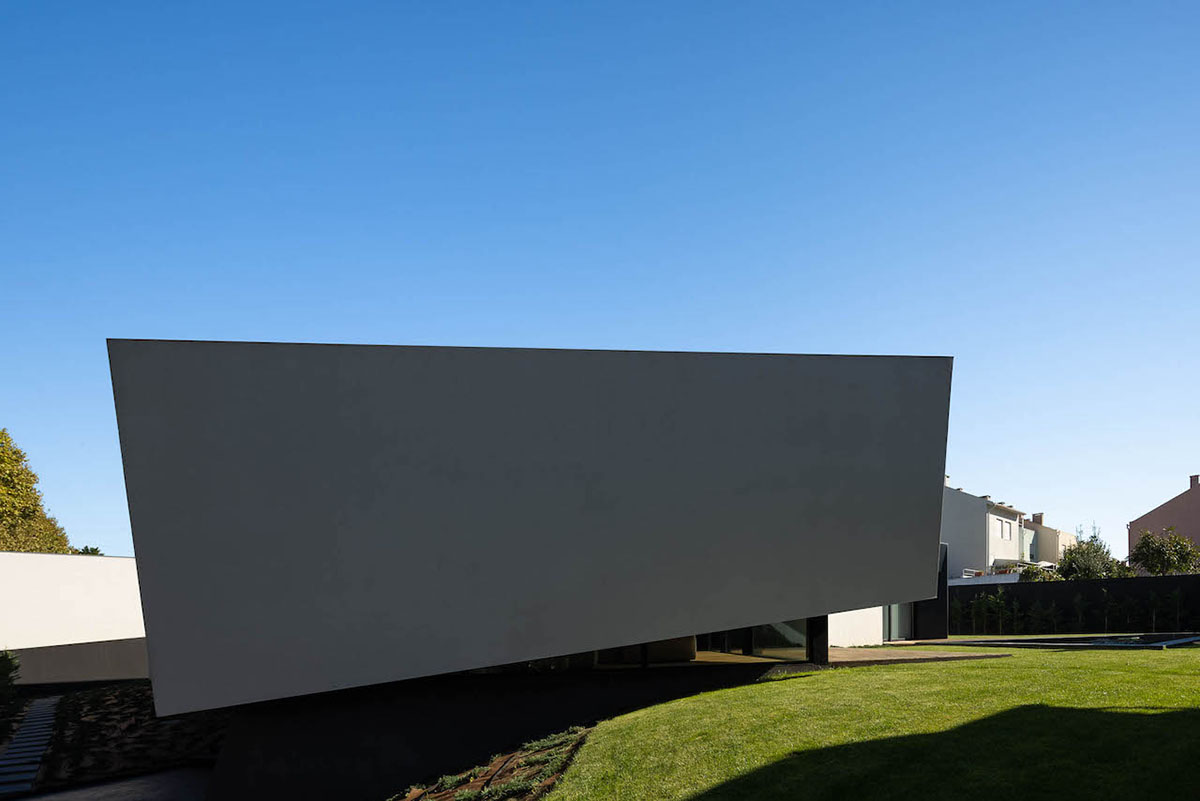 The conceptual idea generated the proposal for TILT; characterised by a 3-axis rotation movement of the volume forming the social area of the house.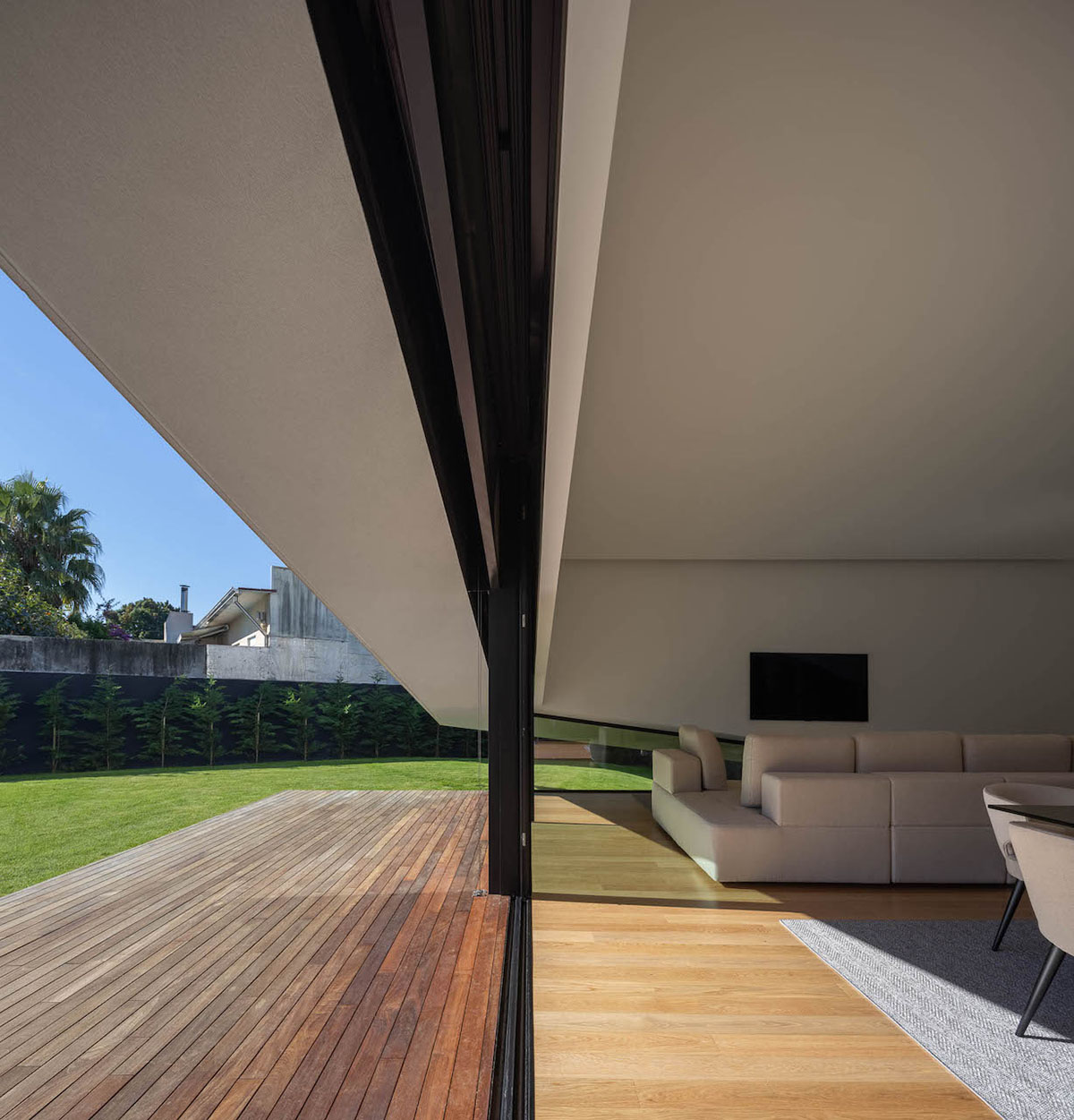 This movement made it possible to define the main entrance while at the same time enhancing the area destined for the pool patio, giving it privacy in relation to the characteristic busy traffic of the avenue.
The movement also allows for a dynamic play of the home's ceiling heights and enhancing the living room area.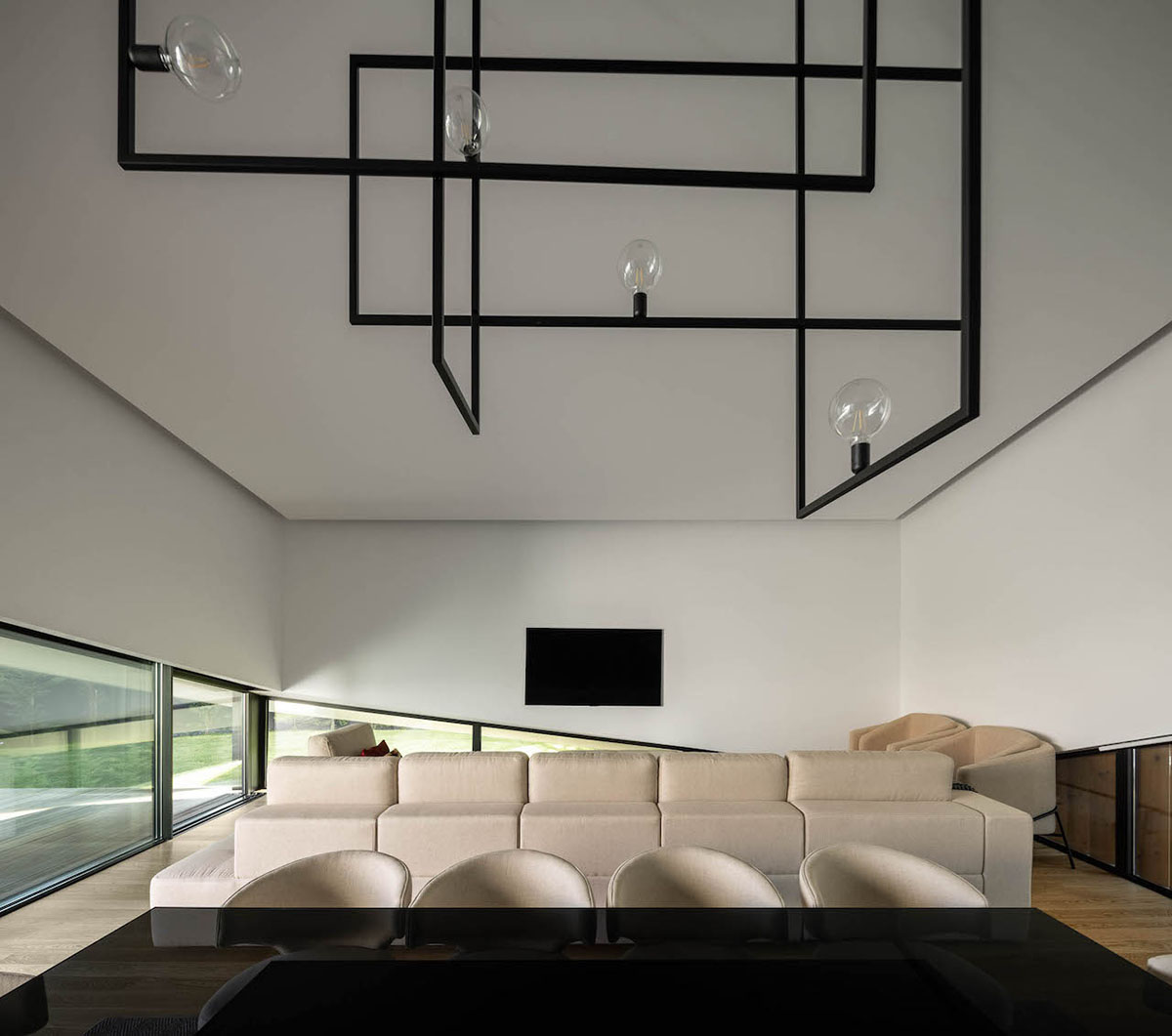 The definition of the project program was implemented according to the cardinal points, with special attention to the rotation of the sun so the bedrooms area was arranged on the east, which faces a Travessa -Lane in Portuguese- an access road with the least traffic and noise and creating a more intimate side of the garden.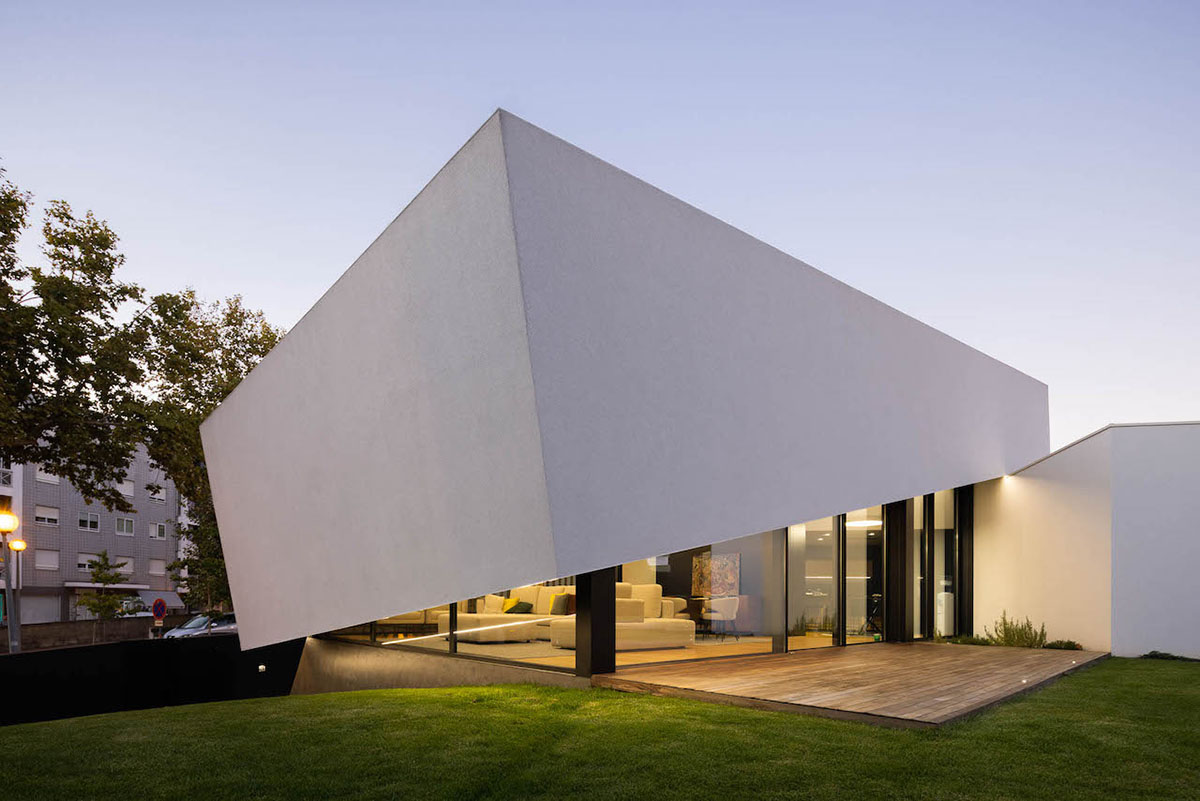 Inserted in the southernmost part of this volume, the master suite is in turn directly linked to the pool area.
The kitchen was located in the centre of the house, enhancing the different relationships with the various spaces that make up the program.
Set in such central area of the land, the house benefiting from east, south and west sunlight and allowing for the residents to have a wide visual relationship with their external surroundings.
Indoor partitions become more stylish, more open, less obtrusive to the eye.
Two patios were designed to ensure privacy while maintaining the quality of light inside the house; one off-the home office end and one off-the master bathroom.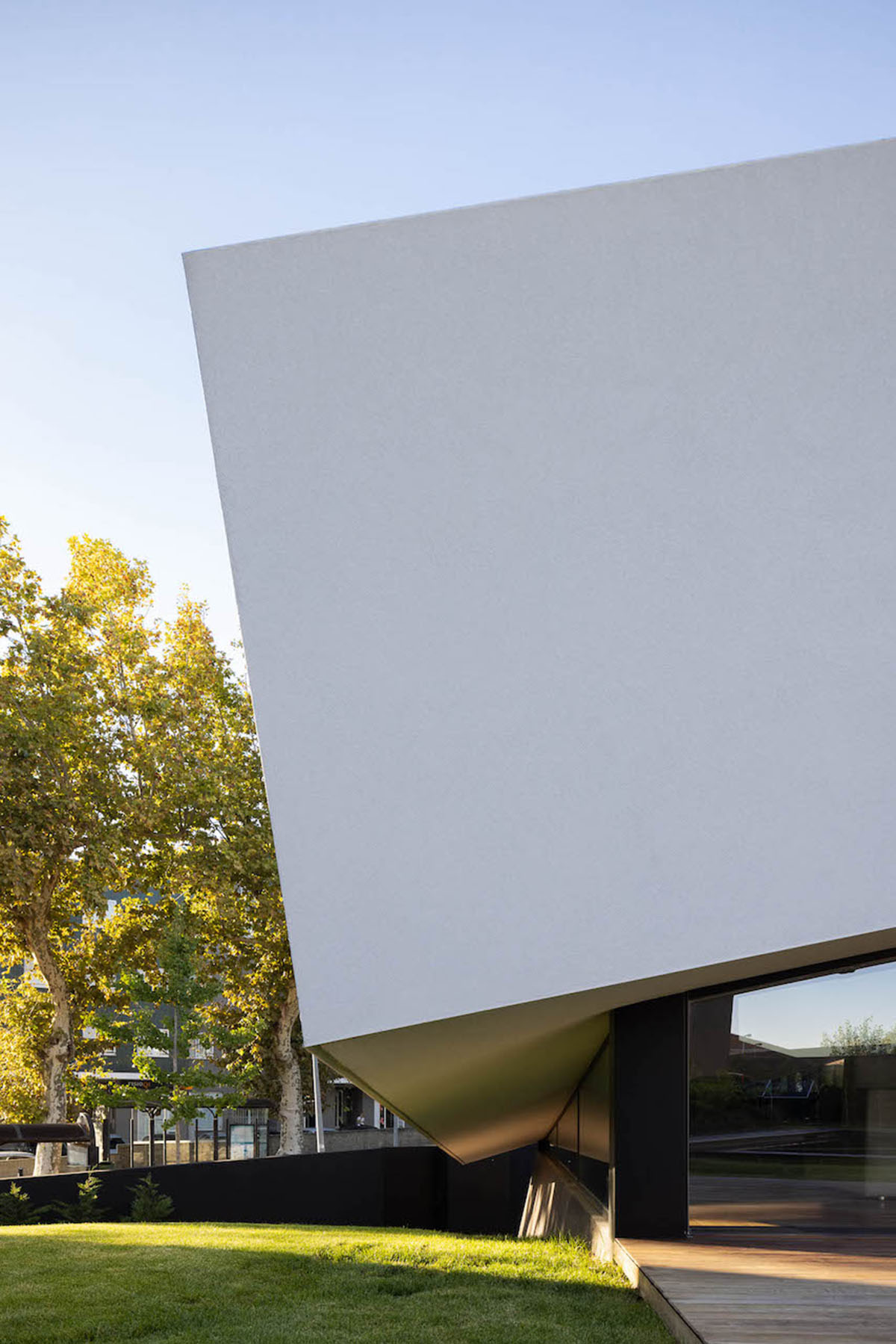 With its playful twist on the site, Casa Tilt is full of surprising spaces and views -even the sun seems to be having fun and providing lovely, playful shadows on the facades of this house with grace and coloraturas.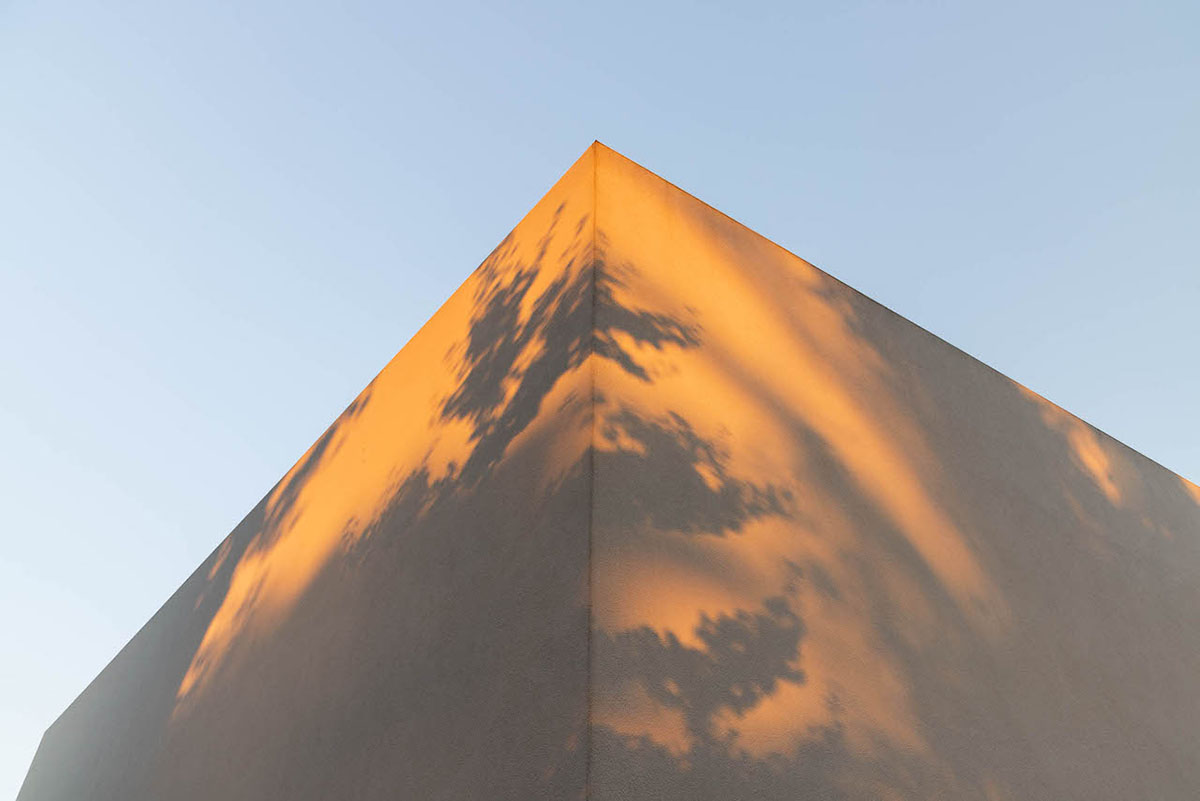 Project facts
Project name: TILT HOUSE
Architecture Office: MUTANT ARCHITECTURE & DESIGN
Architect in charge: Daniel Capela Duarte

Location: Gondomar, Portugal

Year of conclusion: 2021
Total area: 400,000 m2
Engineering: MASSA CINZA
All images © Ivo Tavares Studio