SHoP Architects' The Brooklyn Tower tops out to be Brooklyn's first supertall skyscraper
SHoP Architects has shared the latest photographs of its mixed-use project, called The Brooklyn Tower, which has topped out in Brooklyn, New York, United States.
Developed and built by JDS Development Group, the 93-storey building has topped out reaching its final height well over 1,000 feet' (304.8 meter), making it the first and only supertall in the borough of Brooklyn.
The skyscraper is formed by interlocking hexagons and dramatic cascading setbacks in a facade of shimmering bronzes and deep blacks, the Brooklyn Tower is a monumental new residential building in Downtown Brooklyn with unprecedented views over city, river, and harbor. The project will house residences for sale and lease, with retail at its base.
Image © Michael Toolan
Located adjacent to the landmarked Dime Savings Bank of Brooklyn, which was built during Brooklyn's height of progress in the 19th century as one of the best examples of civic architecture in the borough, SHoP draws inspiration from the hexagonal composition and patterning inside the historic bank, where Brooklynites could once open a savings account for as little as a dime.
Because of this dynamic shape and rich texture with fluted lines along its height, the building's profile offers an equally powerful perspective from any direction.
Image courtesy of JDS
At its final height, the skyscraper is clad in black steel, bronze, and copper – The Brooklyn Tower represents a consequential new landmark for the skyline.
Creating a distinctive silhouette, the facade of the tower powerfully holds its shape, texture, and materiality at every angle, deploying a wide variety of fluted, cylindrical, and triangular shapes arranged in a strongly vertical composition between oversize glass panes.
Image courtesy of JDS
"This combination of effects gives The Brooklyn Tower an expression that is at once welcoming, seriously dramatic and extravagantly playful," said a statement.
"The SHoP team is thrilled to be a part of a project that is so impactful to one of the world's most acclaimed skylines," said Gregg Pasquarelli, Founding Principal of SHoP Architects.
"As more people look to move to Lower Manhattan and Brooklyn, the detail that went into the texture and shape of the structure was critical. We wanted it to remain authentic, with that baroque, Brooklyn charm, but also look crisp and modern to capture the borough's constant state of growth and influence," Pasquarelli added.
Image courtesy of Binyan
The Brooklyn Tower consists of approximately 550 residences—150 residences for purchase and 400 residences for lease—with almost 100,000 square feet (9,290 square meters) of retail at its base.
The project also includes over 100,000 square feet (9,290 square meters) of amenities, including state-of-the-art health and fitness spaces offering diverse programming, and unprecedented, elevated outdoor loggias for skyline lounging and recreation. 30 percent of the rentals are designated as affordable housing.
Image © Gabriel Saunders
The interiors of residences Gachot Studios, with amenity interior design lead by Krista Ninivaggi of Woods Bagot, and landscape design by HMWhite.
The Brooklyn Tower is the third large-scale, mixed-use project by JDS and SHoP in New York City, which include the iconic 111 West 57th Street on Central Park - another supertall with a landmarked adaptive- reuse component - and the American Copper Buildings on the East River.
Image © Gary Hershorn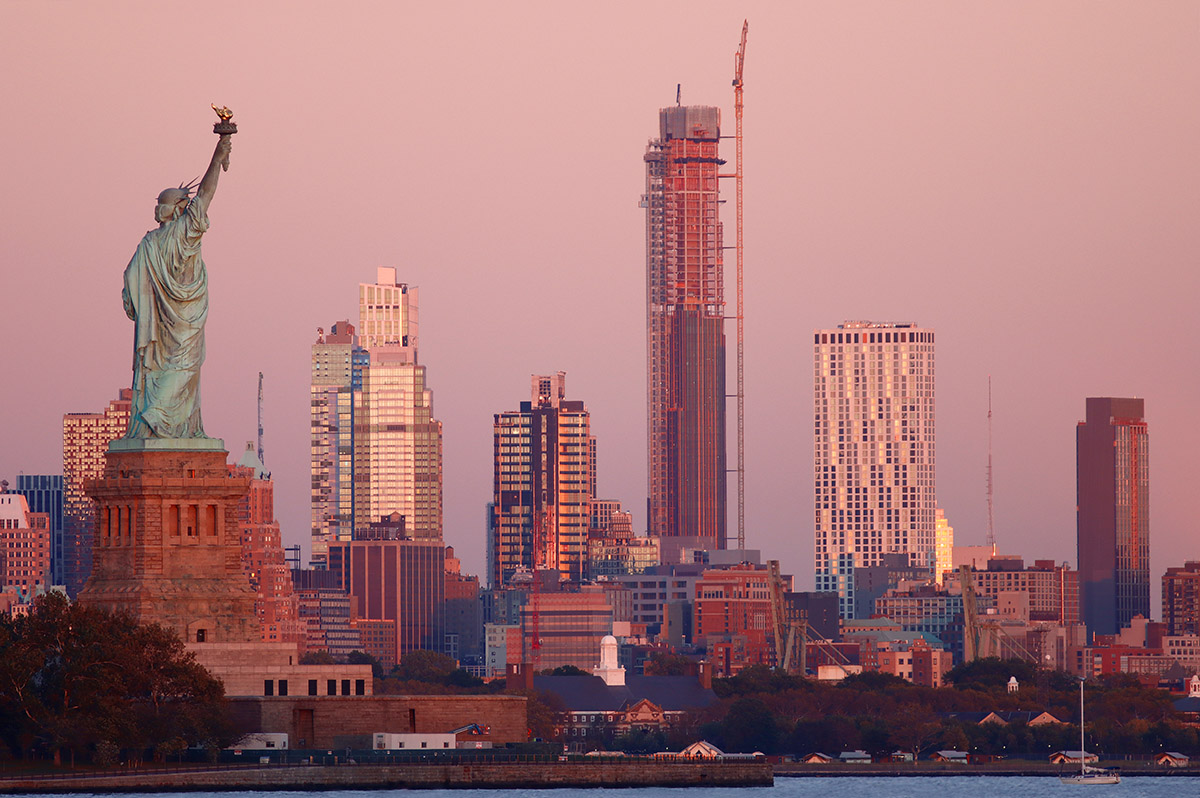 Image © Gary Hershorn
Image © Gary Hershorn
Image © JDS Development Group
Image © JDS Development Group
Image © JDS Development Group
SHoP is also working on additional large-scale projecs, including the Lower East Side at 247 Cherry Street, and in Brickell, Miami, at 1 Southside Park.
The Brooklyn Tower is anticipated to launch residences for sale in early 2022, residences for lease mid 2022. The Brooklyn Tower is expected to open for occupancy late 2022, forging a new residential and commercial destination for New York City.
New York-based global practice SHoP Architects is behind iconic projects completed or underway across more than 72 million square feet on five continents. SHoP with Australian firm BVN are designing the "world's tallest hybrid timber building" in Sydney.
Top image © Selvon Ramsawak
> via SHoP