A takeaway restaurant is bathed in orange light with its linear entrance in Alicante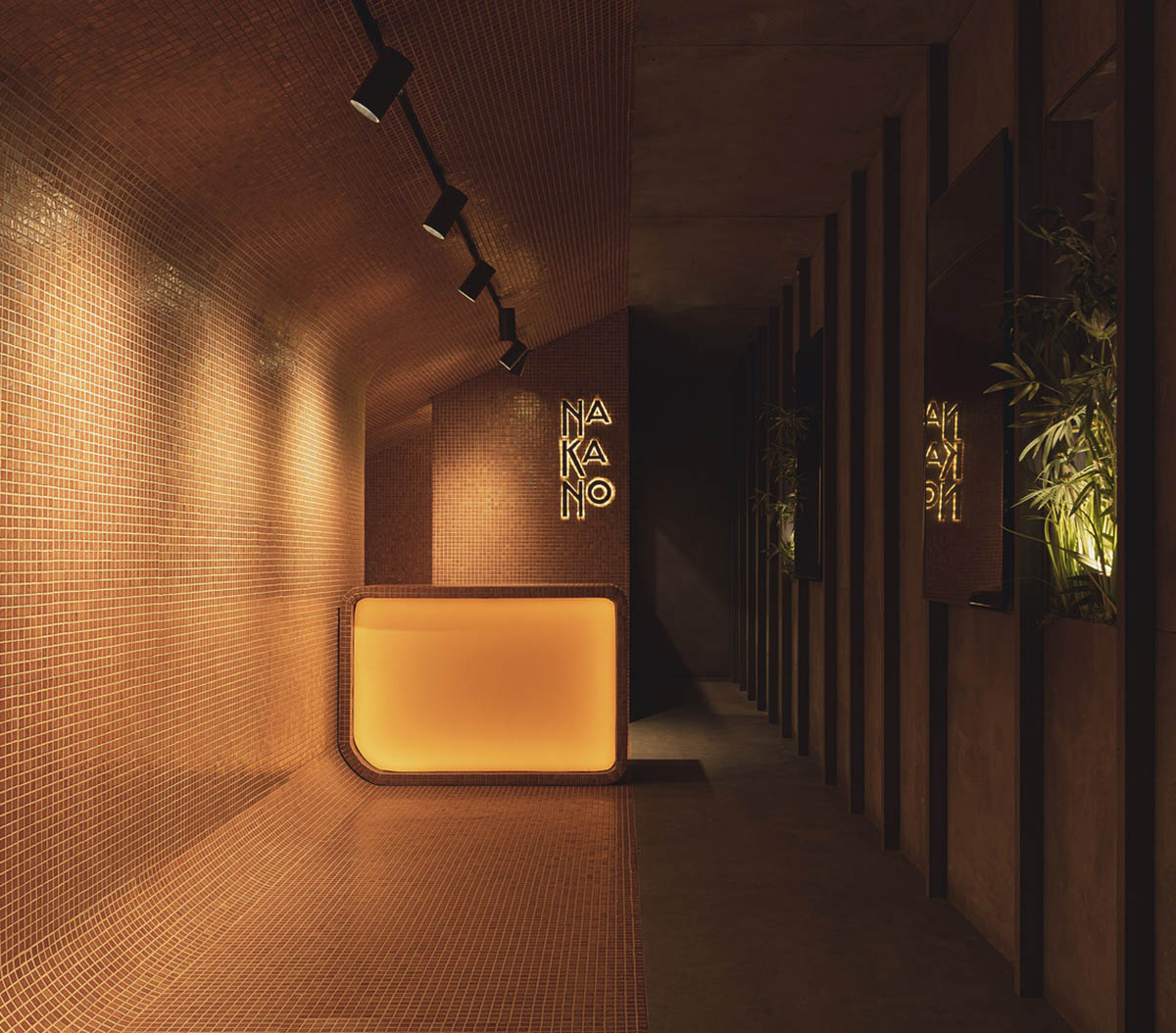 Spanish architecture studio Pablo Muñoz Payá Arquitectos has designed a takeaway restaurant that has a linear entrance bathed in orange light in the centre of Alicante, Spain.
Named Takeaway Restaurant Nakano, the 137-square-metre restaurant has been designed to ensure the continuity of the food supply chain and to emphasize the importance of the physical presence of these spaces during the pandemic era.
The architects designed a flexible and easy-to-use restaurant that facilitates speed and the quality.
In addition to providing easy access and being functional, the outer image of the restaurant was also key factor for the designers. Despite the impact of the pandemic, a restaurant should still have been attractive and inviting, according to the architects.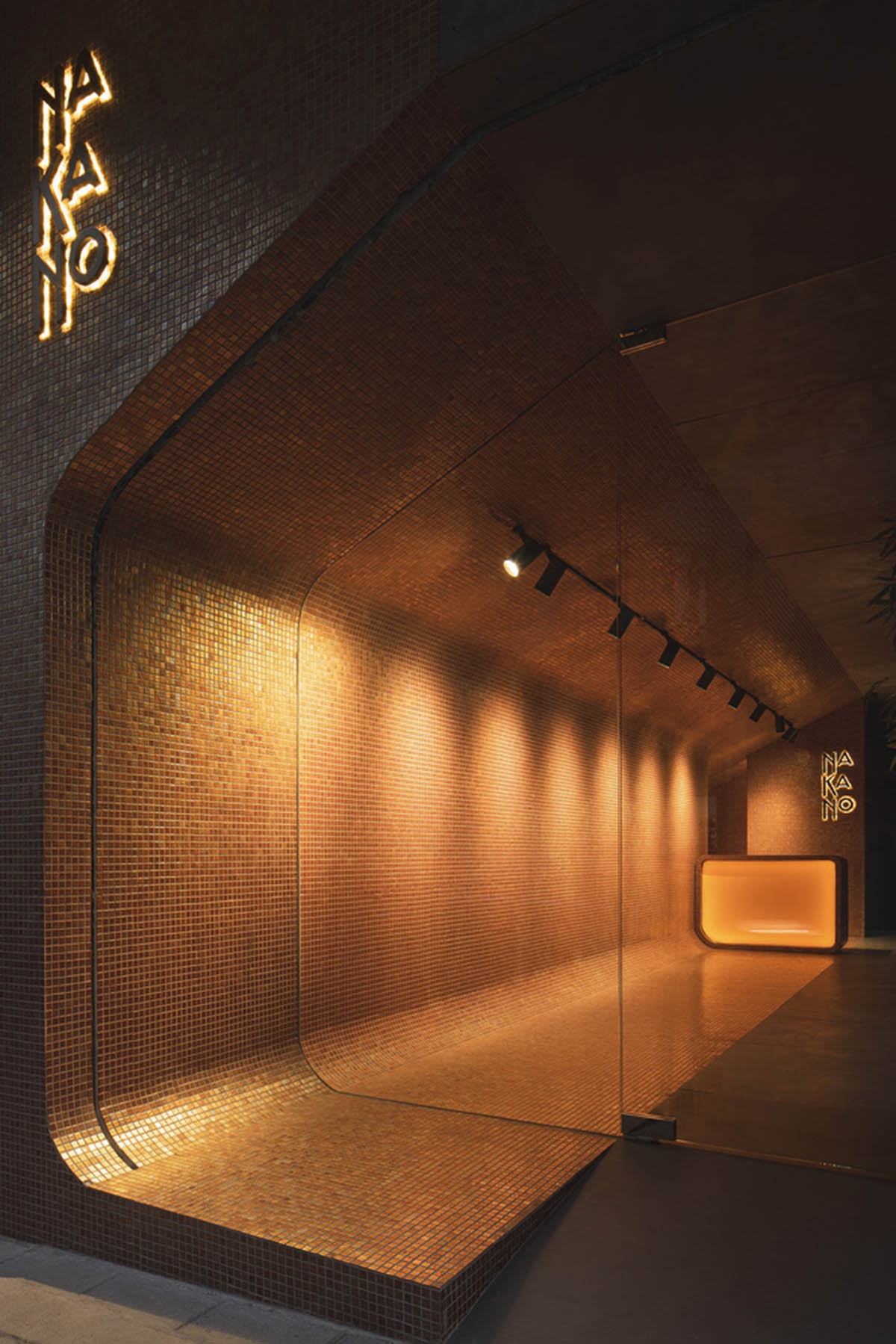 "Although the coronavirus pandemic has accelerated transformations, such as teleworking or sustainable mobility, that are here to stay," said Pablo Muñoz Payá Arquitectos.
"Other alterations may be temporary, but 2020 will be remembered as the year when we enjoyed the interior of our homes the most. Although video calls and take-away food are trending, this is no excuse for forgetting the importance of public space," the studio added.
Created for Japanese brand Nakano, the company commissioned the studio to design one of its restaurants in the city of Alicante. This new Japanese take-away specialising in ramen and sushi has adapted its opening to the circumstances.
Despite the narrowness of the site, the architects used the advantage of the site's narrowness to materialise the values of speed and quality that this type of premises should transmit.
"As if it were a journey through the Tokyo night, the curved stoneware wall transports the customers to a Japanese underground tunnel bathed in warm light," said the architects.
According to the architects, creating a contrast with orange-colored light was the main element that shades the difference between the pick-up space - intended for customers - and the delivery space - reserved for riders.
In this way, the space on the right, lined with dark boards made of wood particles and concrete, generates different openings for vegetation.
The bar marks the private area of the takeaway, which includes the kitchen, toilets, and storeroom, clad by the same stoneware as the walls.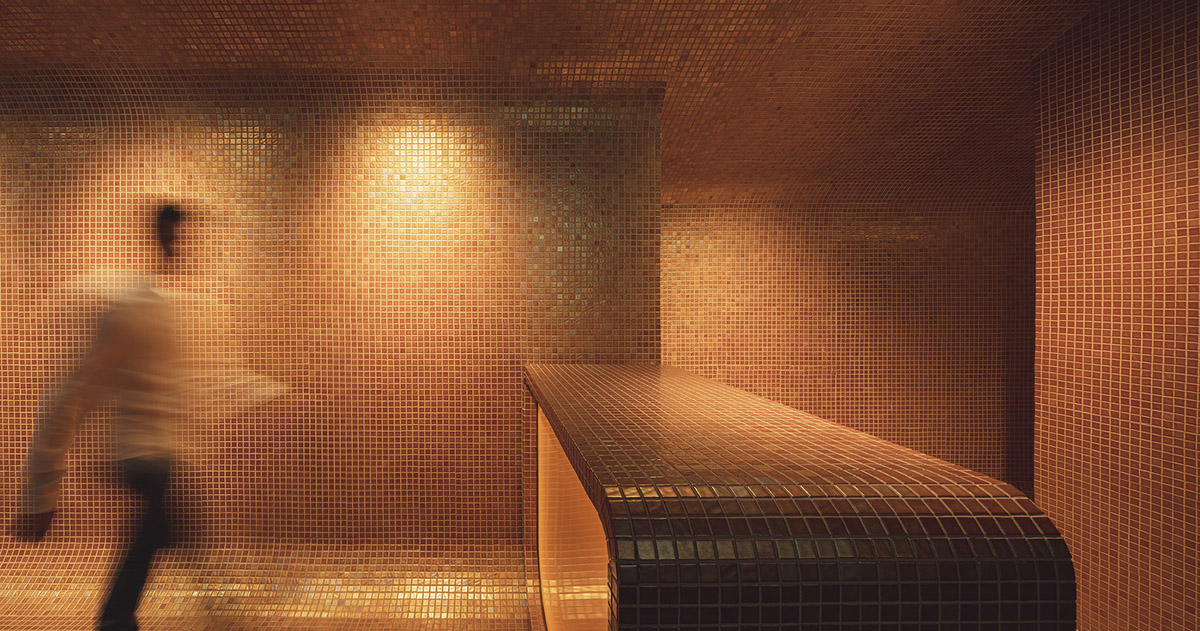 In addition, an orange backlit methacrylate contributes, together with the NAKANO signs, to generate an image of oriental sophistication.
A project with a great expressive charge that allows aspects of Japanese life to be transferred so that the visitor is impregnated with the experience while enjoying the gastronomy.
Floor plan
Plan and sections
Pablo Muñoz Payá Arquitectos previously completed a dental surgery in Elda (Alicante), Spain. The studio converted old industrial building into bridal store with golden interior in Petrer, Spain.
Project facts
Project name: Takeaway Restaurant Nakano
Architects: Pablo Muñoz Payá Arquitectos
Location: Alicante, Spain
Size: 137m2
Date: 2020
All images © David Zarzoso