MIPIM 2020 postponed to June 2-5 due to "growing concerns related to the coronavirus"
MIPIM, the world's leading property market, today has just announced that the 2020 edition of the event has been postponed to June due to "growing concerns related to the coronavirus (Covid-19)".
The 2020 edition of the event was originally planned to be held on March 10-13, 2020 at Palais des Festivals in Cannes, France but Reed MIDEM, organiser of MIPIM, has announced that the event will now take place on June 2-5, 2020.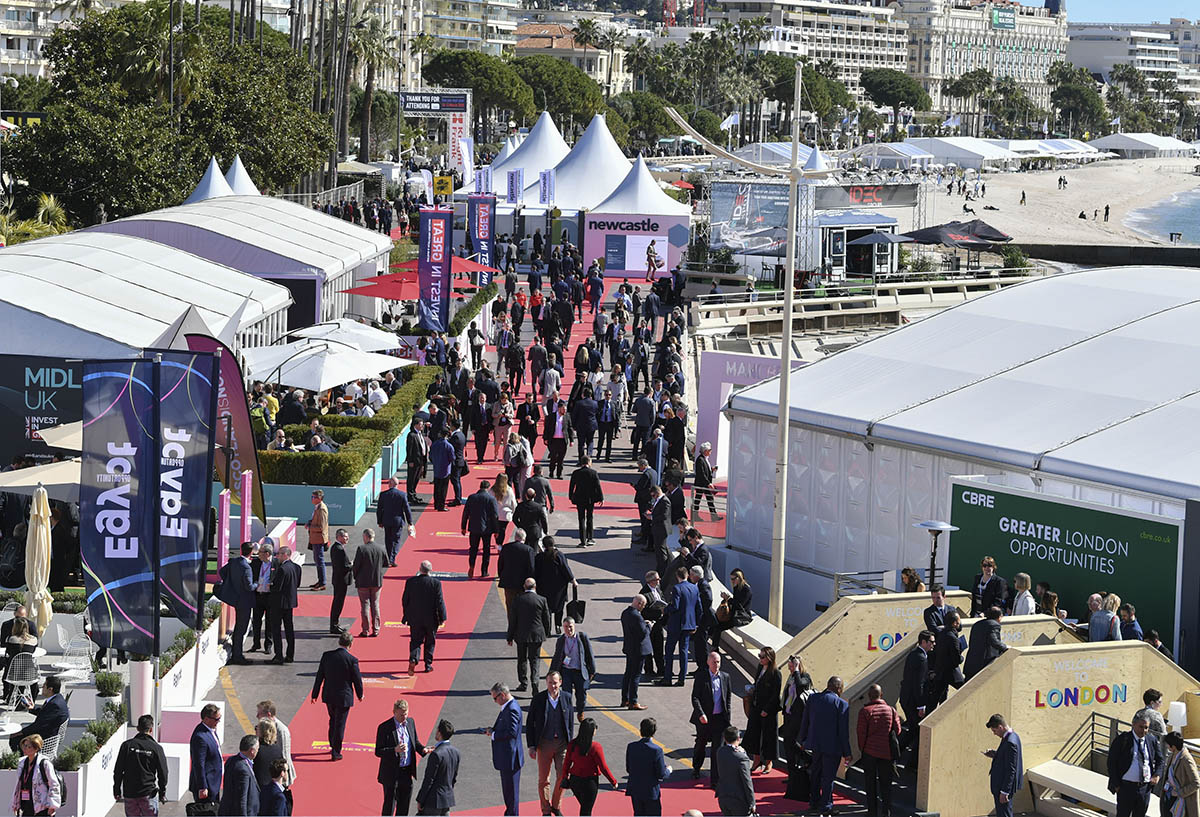 View from the pavilions at the MIPIM 2019. Image © S. d'halloy / IMAGE&CO, courtesy of MIPIM
The health of our clients and staff is our number one priority
"The well-being of our clients and staff is our priority. Given the evolving context, the best course of action is to postpone MIPIM to June," said Reed MIDEM Chief Executive, Paul Zilk.
"This is not a decision we have taken lightly. We believe these new dates will provide the international MIPIM community with the opportunity to achieve their business objectives."
"We are grateful to our clients for their support and constructive input during this challenging period, and we look forward to talking with them in the coming days about MIPIM in June," added Paul Zilk.
MIPIM is the world's property market. Held annually in Cannes, in March, MIPIM brings together the most influential players from all international property sectors, offering unrivalled access to the greatest number of development projects and sources of capital worldwide.
Keynote by Jean Nouvel at the MIPIM 2019. Image © V. Desjardins / IMAGE & CO
The event was targeting to bring together over 26,000 participants and over 6,000 investors, 480 keynotes and speakers this year.
MIPIM is known as a unique environment providing exceptional networking, showcasing and commercial opportunities for property advisors, developers, regional authorities, investors and corporate end-users.
From the exhibition area at the MIPIM 2019. Image © S. d'halloy / IMAGE&CO, courtesy of MIPIM
Most of the architecture events and trade shows are either cancelled or postponed due to coronavirus outbreak
The recent coronavirus outbreak has started to affect the architecture and design event industry as well as trade shows around the world. MIPIM is not only the first event postponing its upcoming trade show. Many of the events have directly cancelled their upcoming shows or rescheduled their dates in the near future.
Milan's Salone del Mobile, Frankfurt's Light + Building trade fair and Art Basel Hong Kong are only few of international events, which were postponed or cancelled until now. Several Chinese events, trade shows and openings were already postponed in February, 2020.
Although France is among the countries which has low numbers of coronavirus cases, it is estimated that the increasing numbers of coronavirus cases in France may be linked to cases in Italy in which the virus recently exploded and caused 21 deaths according to the recent statistics.
At the time of this writing 73 coronavirus cases have been confirmed in France and 2 death cases have been reported until now.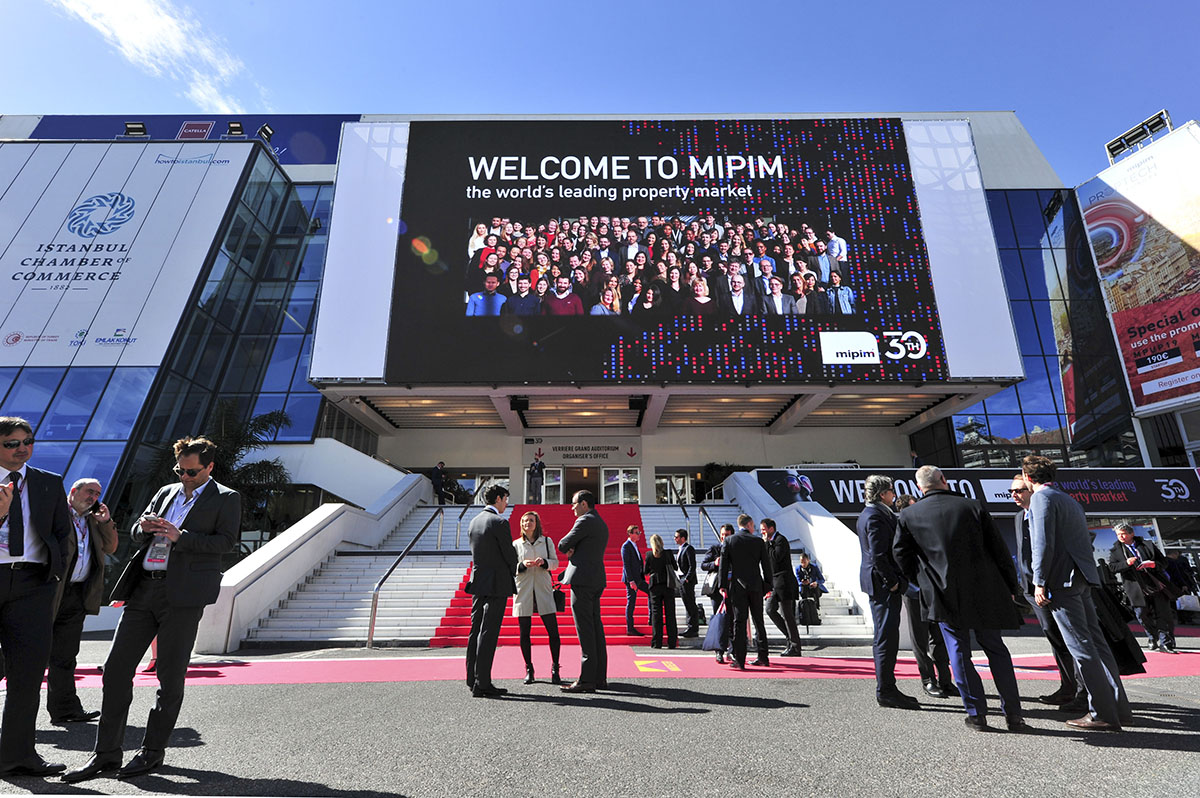 Outside view at the MIPIM. Image © V. Desjardins / IMAGE & CO
WHO raises the risk assessment of Covid-19 to "very high" at the global level
In a daily media briefing press conference held on Friday, February 28, the World Health Organization (WHO) stated that it has raised the risk assessment of Covid-19 to "very high" at the global level, but the WHO emphasized that "containment is still possible" for many countries.
"The continued increase in the number of cases and the number of affected countries over the last few days are clearly of concern," said WHO Director-General Tedros Adhanom Ghebreyesus.
"Our epidemiologists have been monitoring these developments continuously and we have now increased our assessment of the risk of spread and the risk of impact of COVID-19 to very high at global level."
"What we see at the moment are linked epidemics of Covid-19 in several countries, but most cases can still be traced to known contacts or clusters of cases. We do not see evidence as yet that the virus is spreading freely in communities."
"As long as that's the case, we still have a chance of containing this coronavirus, if robust action is taken to detect cases early, isolate and care for patients and trace contacts," he added.
The coronavirus outbreak first was detected in Wuhan, the capital of Hubei province in China, on December 1, 2019. At the time of this writing, the outbreak of novel coronavirus killed 2,933 people and 85,409 cases have been confirmed around the world.
98 death cases were confirmed outside of China, including Philippines, Hong Kong, Iran, Italy, South Korea, France, Taiwan, Japan.
Top image © S. d'halloy / IMAGE&CO.
> via MIPIM