Many Chinese events, trade shows and openings postponed due to coronavirus outbreak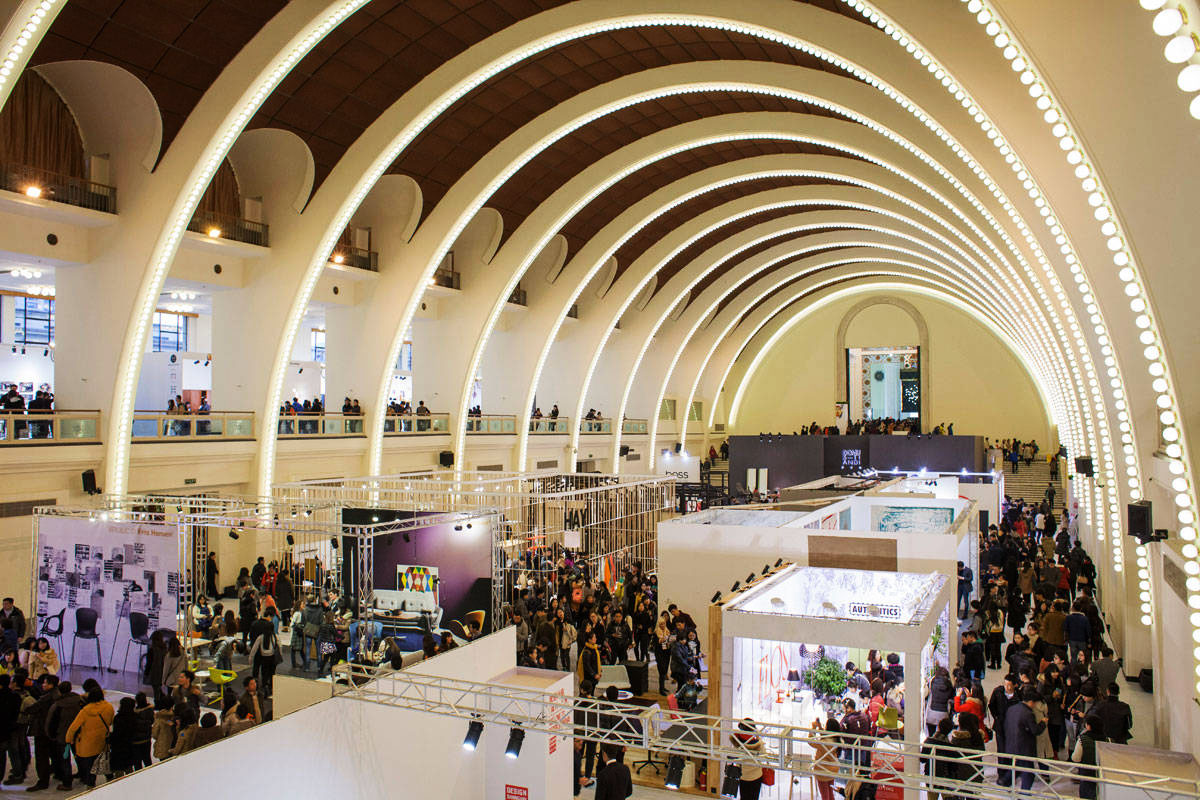 Several Chinese architecture and design events, trade shows and openings have been postponed due to the recent coronavirus outbreak, which first exploded in the city of Wuhan, China in December 2019.
The vast impact of coronavirus across the world has started to affect travel and circulating economy to China. Some major Chinese design shows and trade fairs have been postponed due to travel ban to China, and mostly, a fear of the epidemic.
Image courtesy of Hommes Studio
Design Shanghai postponed to May 26 to May 29, 2020
Design Shanghai Trade Fair, which was planned to be held from 12 to 15 March at the Shanghai World Expo Exhibition and Convention Centre, will now hold its event from May 26 to May 29, 2020, the organization announced from its website.
"Following the outbreak of the Coronavirus in China, Design Shanghai has been rescheduled to take place on May 26-29, 2020," said the event.
"We have made this decision based on advice and information from government and local authorities in China and consultation with our partners, venue and local team. The safety of our customers and team is our first priority."
"The venue and layout will stay the same and we will keep you fully informed of any further developments. We would like to take this opportunity to thank you all for your ongoing support and understanding which has been invaluable."
Launched in 2014, Design Shanghai is Asia's leading international design event, breaking new ground and setting a precedent in Asia's ever-growing design community.
Showcasing the best design brands and galleries from across the globe, Design Shanghai provides a unique and exciting platform to network, exchange and establish long-term business relations with Asia's top architects, interior designers, property developers, retailers, collectors and private buyers.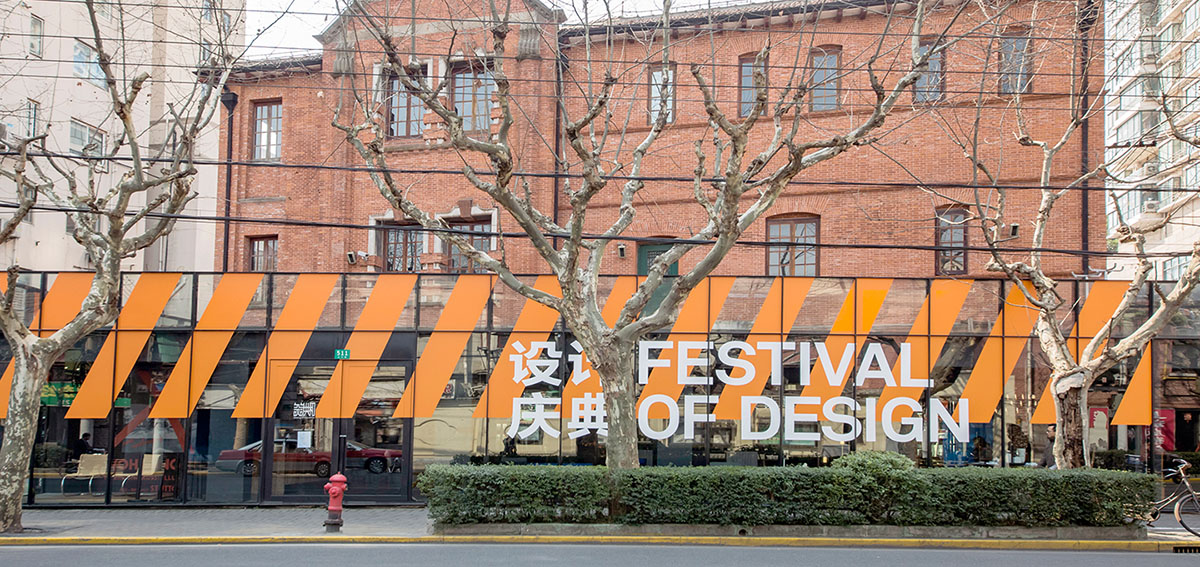 Image courtesy of Festival of Design
Festival of Design also cancelled its third edition
The third edition of Festival of Design has also been cancelled and its new date was announced as March 2021. The conference was planned to take place in Shanghai at the same time with Design Shanghai.
Festival of Design is a new inter-disciplinary design platform by Design Republic founded by Lyndon Neri and Rossana Hu of Neri&Hu in 2004. Festival of Design invites speakers from around the world to embrace the communal aspect of design to be inclusive, inter-disciplinary and innovative.
Image courtesy of CAFA Museum
CAFA Museum's Techne Triennial exhibition of media art temporarily closed
The CAFA Art Museum (CAFAM) in Beijing was planning to hold its inaugural edition of its CAFAM Techne Triennial, an ambitious exhibition of media art, on February 20, 2020.
In the Triennial, more than 130 artists and collectives were planned to showcase their work in the museum's 5,000-square-meter space, including Alex Da Corte, Wang Gongxin, Hito Steyerl, Tauba Auerbach, Zhang Peili, and Hans Haacke.
According to the statement on its website, the CAFA Art Museum closed its doors starting from January 24, 2020 and will be closed until further notice.
"To reduce mass gatherings amid the outbreak of novel coronavirus, CAFA Art Museum (CAFAM) will temporarily close from January 24, 2020 (New Year's Eve) until further notice."
"People who plan to visit CAFAM may stay tuned to CAFAM's official website and WeChat account. We apologize for any inconvenience, and wish you a happy, safe and sound new year," stated CAFA Art Museum.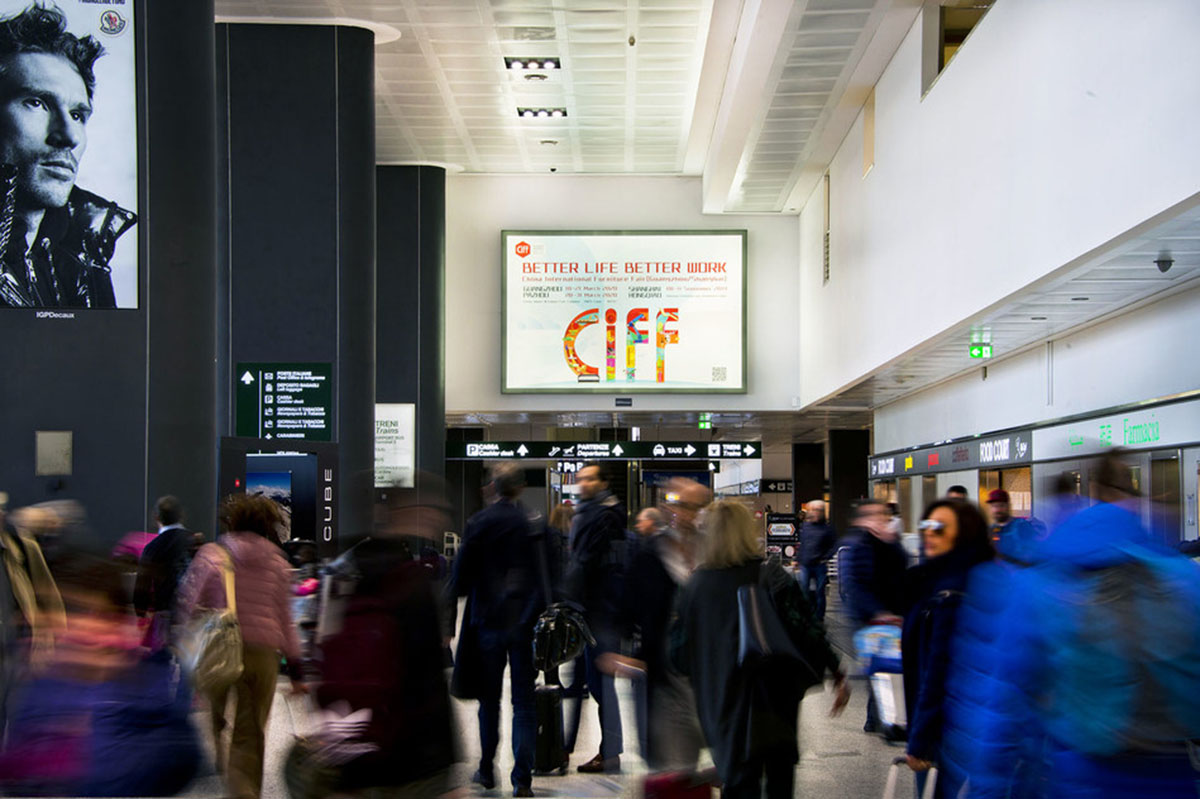 The 45th China International Furniture Fair in Guangzhou (CIFF Guangzhou) and China International Furniture Machinery & Furniture Raw Materials Fair 2020 (CIFM / interzum guangzhou) postponed to later date
The 45th China International Furniture Fair (Guangzhou) ("CIFF Guangzhou") and China International Furniture Machinery & Furniture Raw Materials Fair 2020 have also been postponed until a later date.
According to CIFF's announcement, it said the organizing team put the health and safety of exhibitors and visitors first. CIFF added that "rescheduling the fairs to protect people's health and safety is an important and necessary decision to make."
The fairs were originally scheduled for March 18-21 and 28-31 in Guangzhou, but new date will be notified later.
CIFM / interzum guangzhou also made an announcement and it said "In view of the current outbreak of pneumonia caused by a new coronavirus which originated in Hubei Province, China, the Department of Commerce of Guangdong Province, and the Guangzhou Municipal Commerce Bureau have issued notices to restrict mass activities, and suspend large-scale economic and trade activities province-wide, as well as halt all large-scale exhibition activities in the city of Guangzhou respectively during this period in order to safeguard the health and safety of all exhibition participants."
"As a result, CIFM / interzum guangzhou, which was originally scheduled to be held in Guangzhou, China from March 28 to 31, will be postponed. For the specific dates and related arrangements, please check back for updates and further notice from the Organizer."
Image © HEM
Tadao Ando-designed He Art Museum (HEM) postponed its opening scheduled for March 21
In a press release sent today to WAC, He Art Museum (HEM) has postponed its opening, which was planned on 21st March 2020, due to the Coronavirus outbreak in China.
HEM is looking forward to finding a suitable date for its opening which will be announced later, the organization added.
"The health and safety of HEM's staff, construction workers, artists, future visitors, and international collaborators are of top priority," said the museum.
"HEM is closely following the measures from the Chinese government and World Health Organisation; cautions has recently been heightened and the outbreak was declared a 'public health emergency of international concern'."
"HEM understands that China is doing all it can with a nationwide mobilisation effort to contain the spread of the virus. As a museum opening event is a major gathering, HEM decided to postpone the ceremony to minimise the risks of transmission."
The statement also added: HEM's preopening programmes will also be rescheduled, including: a London press event this week, the "Explore HEM" architecture tour planned for the general public on 20th February and an international architecture media tour with Tadao Ando Architect and Associates at the end of February.
Image courtesy of Huawei Developer Conference
Huawei's developer conference postponed to March 27-28, 2020
The organization of HDC.Cloud 2020, Huawei's developer conference, has postponed its 2020 edition to March 27-28, 2020. The event was planning to hold its new conference from February 11th to 12th in Shenzhen, but due to the recent coronavirus outbreak and it has been rescheduled, the event's website announced.
"Based on the prevention and control of the pneumonia epidemic situation of the new coronavirus infection, we attach great importance to the health and safety of all the participants," it said.
"The Huawei Developer Conference 2020 (Cloud), which was originally planned to be held in Shenzhen from February 11-12, will be postponed to March 27-28, 2020 for live broadcast, so stay tuned."
Organized as an enterprise-focused conference, it is the Huawei's primary event exploring recent IT technologies. "The event serves as a way to build a global platform for exchanging ideas and trying out new things. We want to share the ICT technologies and capabilities Huawei has developed over the past 30 years."
Image © Art Basel Hong Kong
Dealers have been calling Art Basel Hong Kong to postpone its 2020 edition
While the deadly coronavirus is expanding to all over the world, some dealers have already asked to cancel the Art Basel Hong Kong over coronavirus fears and a few dealers have already dropped out.
Celebrating its eighth edition this year, the Art Basel Hong Kong was planned to take place from March 19 to March 21, 2020 at the Hong Kong Convention and Exhibition Centre (HKCEC).
Founded in 1970 by gallerists from Basel, Art Basel today stages the world's premier art shows for Modern and contemporary art, sited in Basel, Miami Beach, and Hong Kong.
Art Basel Hong Kong's 2019 reports shows that 88,000 people attended the event, which brought together collectors from over 70 countries and territories, notably from Hong Kong, Mainland China, South Korea, Taiwan, and the United States, resulting in strong sales for galleries from all market sectors.
This year, the event will showcase 12 ambitious large-scale installations by artists from across Asia and beyond, Marion Baruch, Gimhongsok, Lee Bae, Lim Oksang, Andrew Luk, Mike Nelson, Patricia Perez Eustaquio, Imran Qureshi, Asad Raza, Handiwirman Saputra, Adeela Suleman, and Yuk King Tan.
Recently 15 cases have been confirmed for coronavirus in Hong Kong, and reportedly, museums and schools have been closed. Although there has been no official announcement by the Art Basel Hong Kong, the fair will announce its decision soon.
"Hong Kong is not the place where anyone wants to go right now," Janelle Reiring, co-founder of Metro Pictures Gallery in New York, told The Business Times.
"Because of the politics, the protests and now the virus. No one wants to send people to work there the way things are."
Coronavirus is "a global emergency" announced by World Health Organization
The first case regarding the coronavirus has been detected in Wuhan, the capital of Hubei province in China, on December 1, 2019. At the time of this writing, the outbreak of novel coronavirus killed 362 people and 17,485 cases have been confirmed around the world. 1 death case was confirmed outside of China, in Philippines.
On January 30, 2020, in the second meeting of the Emergency Committee of World Health Organization, the World Health Organization (WHO) declared it is "a Public Health Emergency of International Concern (PHEIC)".
"I am declaring a public health emergency of international concern over the global outbreak of #2019nCoV, not because of what is happening in China, but because of what is happening in other countries," said Dr. Tedros Adhanom Ghebreyesus, The World Health Organization Director-General.
"Our greatest concern is the potential for the virus to spread to countries with weaker health systems, and which are ill-prepared to deal with it."
The government of China is building a new 1,000-bed hospital in only six days to fight the recent coronavirus in Wuhan to treat and take control suspected patients as fast as possible. The hospital is expected to open this week.
Top image: Design Shanghai 2016, courtesy of IFDM