Domino Park implements social distancing circles to fight with Covid-19 in New York
Domino Park has implemented social distancing circles to ensure safety measures to cope with the global Covid-19 pandemic in New York.
On May 15, Domino Park staff came up with the new concept applying new safety rules for people who want to use outdoor spaces during the global pandemic.
Domino Park, located in Brooklyn's Williamsburg neighbourhood, previously had the lowest park-to-person ratio in the city, now has direct access to the Williamsburg waterfront that previously locked the community out for over 150 years.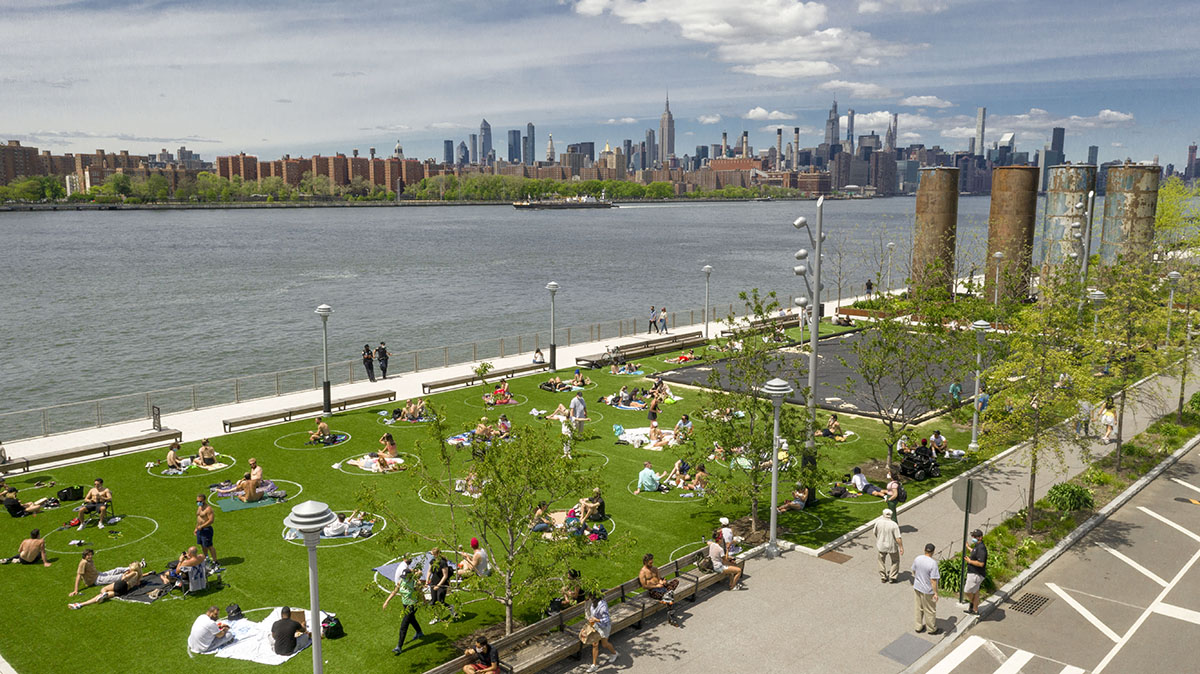 The park was designed by landscape architecture firm James Corner Field Operations and privately-funded by Brooklyn-based developer Two Trees Management, opened to the public in summer 2018.
Domino Park staff implemented the circles in chalk paint on May 15th. The park comprises approximately 30 circles and each circle is 8 feet (2.4-metres) in diameter, and set 6 feet (1.8 metres) apart.
Circles are located on the park's astro turf Flex Field and accordion to Domino Park, visitors started using them properly almost immediately after painted.
"In total, it took a few $.99 cans of white chalk paint from the local paint store, 2people, and 4 hours to implement this strategic tactical urbanism," said Domino Park.
In addition to social distancing measures, Domino Park has continued to display various types of signage about social distancing and wearing masks.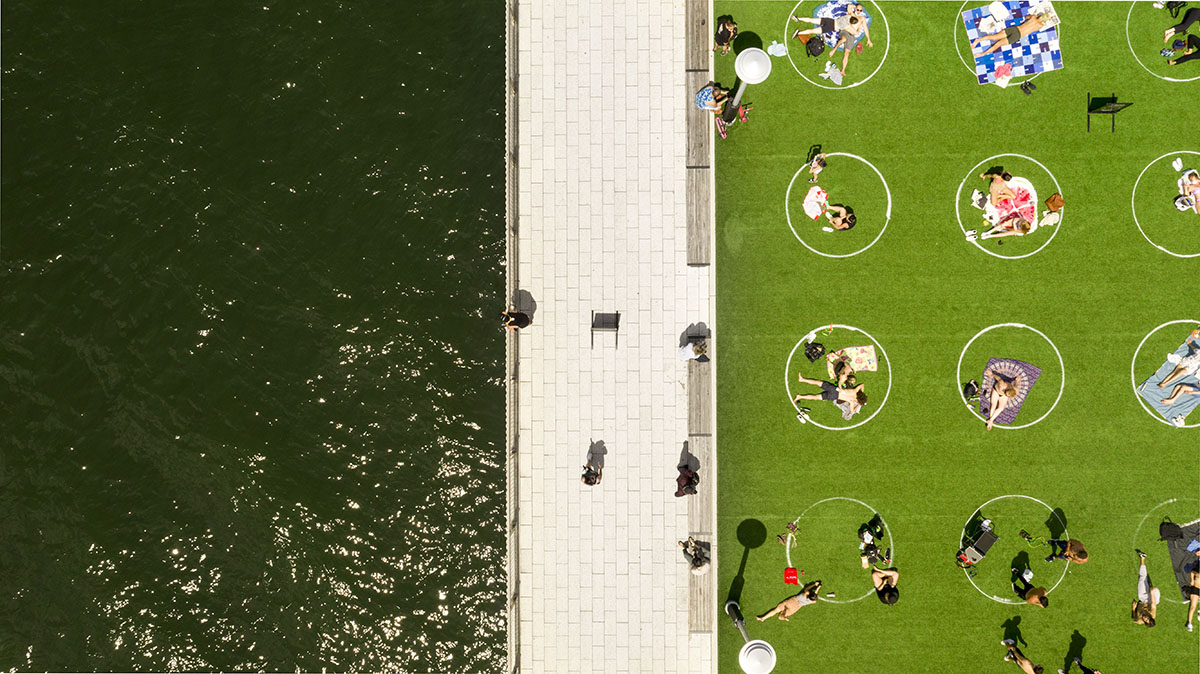 "Domino Park continues to stress the importance of social distancing on its instagram stories, continues to have park ambassadors be a visible presence and encourage wearing masks and social distancing," added the team of Domino Park.
The quarter-mile waterfront park reflects Two Trees' emphasis on historic preservation, a guiding component of the overall Domino Sugar Factory redevelopment masterplan.
Featuring a broad range of recreational options for all ages, Domino Park is organized into three distinct programmatic areas, transitioning from more active uses near the Williamsburg Bridge at the southernmost end of the site to more passive uses at the northern end of the site.
Reclaimed sugar refining and industrial artifacts are interspersed throughout the site, uncovering the story of sugar trade in New York and the sugar refining process that occurred on the site for over a century.
All images © Marcella Winograd courtesy of Domino Park.
> via Domino Park