Studio Edwards designs multifaceted cabin that can be moveable on wheels to anywhere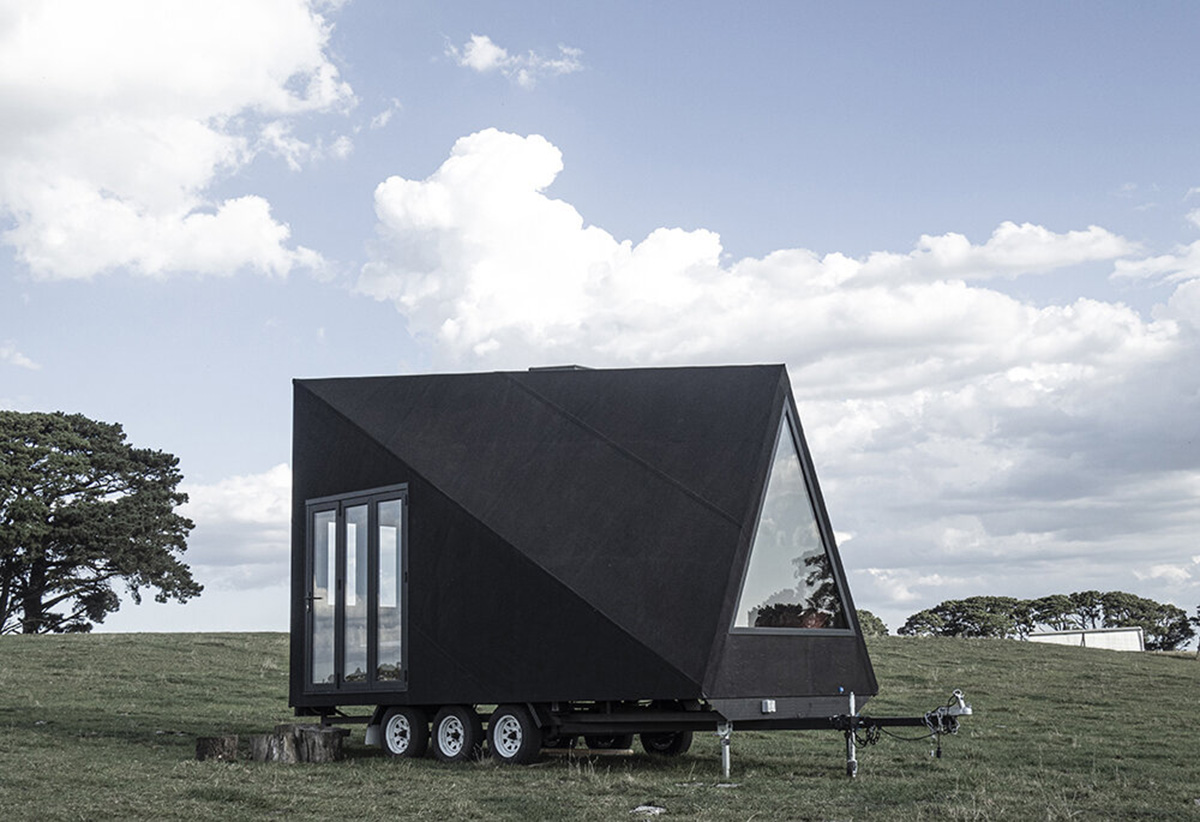 Australian architecture practice Studio Edwards has designed a tiny, black and multifaceted cabin that can be moved on wheels to any place. Base Cabin is now situated in Melbourne, Australia and waiting its new buyer to escape to remote places.
Named Base Cabin, the cabin was conceived as a mobile retreat to provide a fresh design approach to the "micro-home" typology. The architects designed the cabin to be transported on a trailer & wheeled into its desired location. The Base Cabin provides an intimate connection to nature & the great outdoors.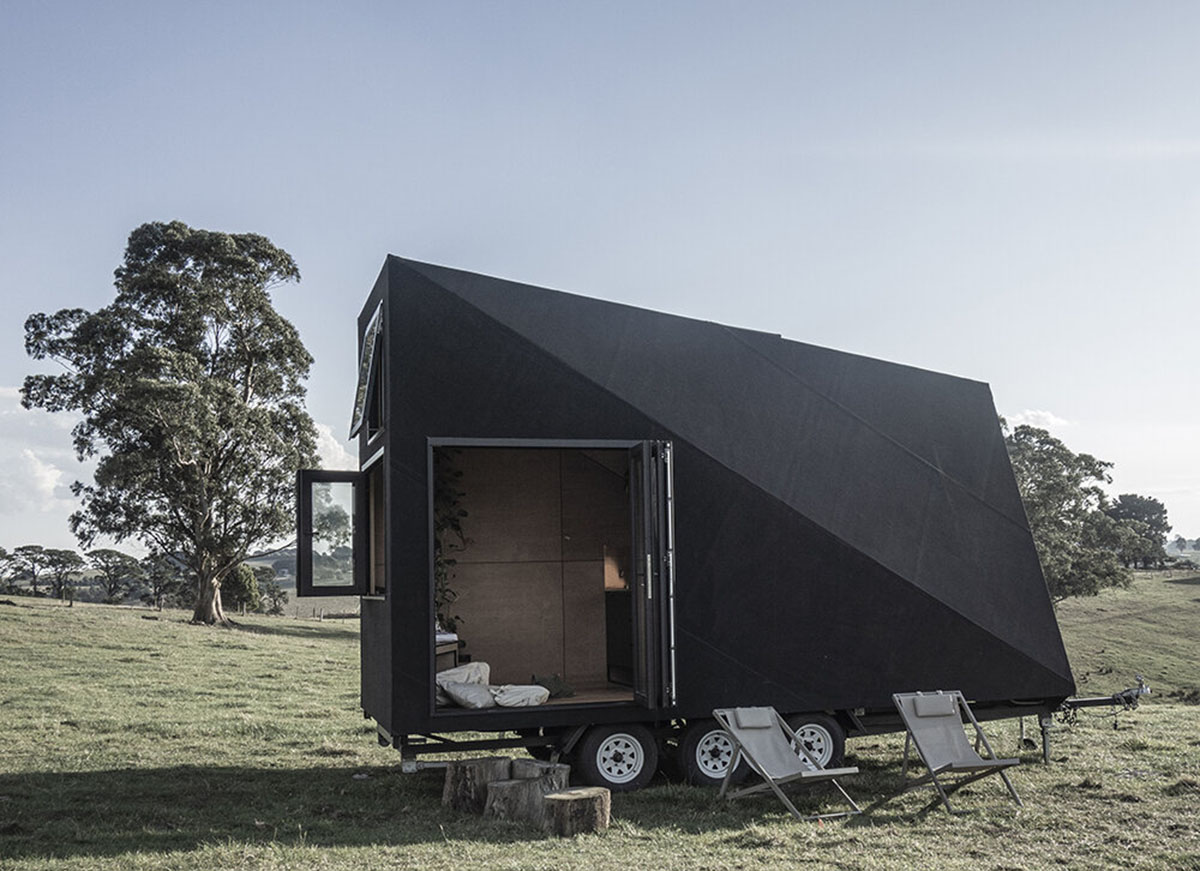 Taking cues from the A-Frame cabin and iconic airstream trailer, the architects used A-frame form to be able to create structurally efficient cabin. Due to its form, the cabin uses less material than conventional portal framed buildings.
The Base Cabin is clad in black rubber to blend into its surrounds. It consists of a cosy sleeping space sitting below the A-frame roof with triangular window framing views outwards.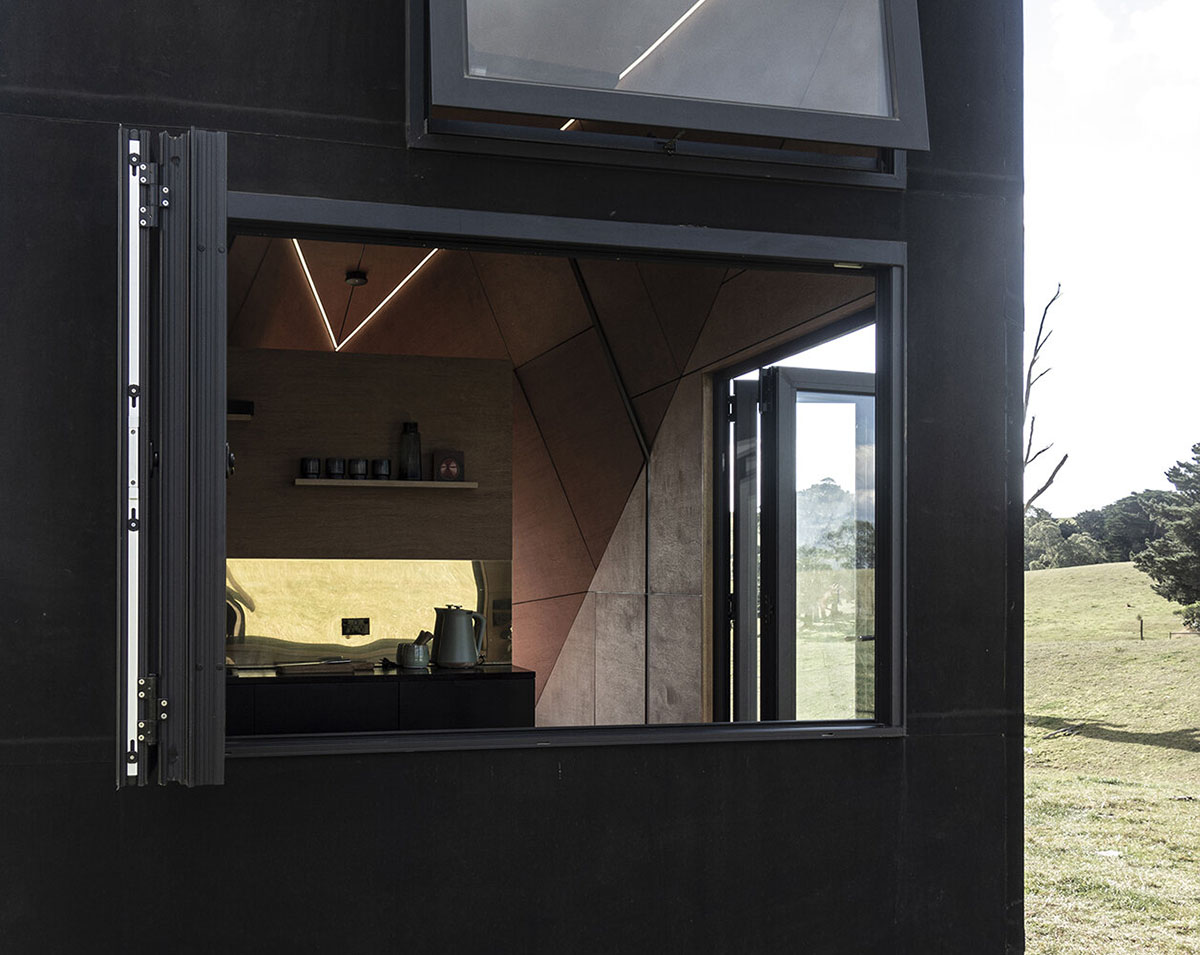 It has a central bathroom shower bathed in light from the roof-light above. There is a kitchenette to the rear of the cabin which provides kitchen functionality with a window seat & fold out table adjacent to a large operable glazed facade.
"Base Cabin provides a unique way to connect with the landscape & enjoy time spent away from the everyday," said the studio.
All images courtesy of Studio Edwards
> via Studio Edwards