World Architecture Community Awards 33rd Cycle Winners Are Announced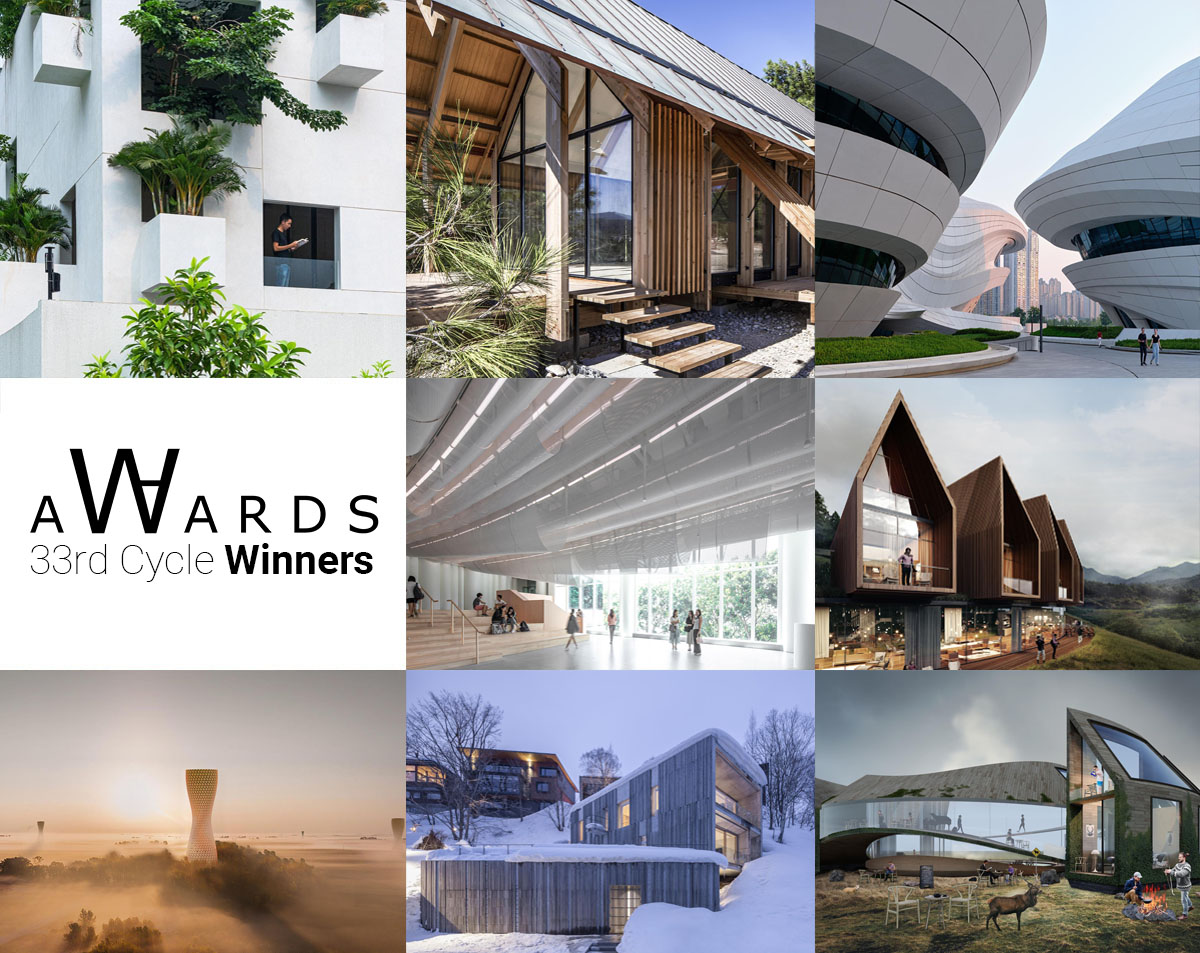 World Architecture Community team is proud to announce the winners of WA Awards 10+5+X 33rd Cycle in Architecture and Interior Design sections. Once again, we have 50 different winning projects from 22 different countries with a fantastic mix of building types, spanning from Mexico to India, Romania to Canada.
In short, the winning countries can be listed as Mexico, India, Vietnam, China, Australia, Taiwan, Japan, Poland, Turkey, Romania, Canada, Iran, Rwanda, Georgia, Malaysia, Pakistan, Austria, Iceland, Senegal, Burma, Argentina, Ukraine.
WAC launched Interior Design section a short time ago and it attracted a great attention from interior designers from around the world to be globally recognized at the WA Awards. Even if the 33rd Cycle is the first edition for them, the Honorary Members, Previous Winners of WA Awards and WAC Members selected the first Interior Design winners in Realised category. We expect that our new Interior Design section will attract more by interior designers soon.
Zaha Hadid Architects and SAAD win WA Awards with 2 projects
In the 33rd Cycle, Zaha Hadid Architects won the WA Awards with 2 projects: Changsha Meixihu International Culture & Arts Centre and Beijing Daxing International Airport in China, selected by the votes of Honorary Members and Winners in earlier cycles in Realised category, while MIA Design Studio's Sky House from Vietnam has been selected by the votes of Honorary Members and Winners in earlier cycles and Nudes' BookWorm Pavilion in India has been selected by the votes of Honorary Members and Winners in earlier cycles and WAC Members.
Japanese architecture firm SAAD's 2 projects Kitadori and Strata from Japan, Studio Symbiosis' "Aũra" Breathing Lungs Of The City from India, Yazgan Design Architecture's Voronet Lila Hotel from Romania, Love Choudhary's Residence Nandi Hills from India are also among the winners for the 33rd Cycle.
In the Student category, Mohsen Kheirmand Parizi's Islamic Art Museum Of Iran, Kashmala Imtiaz's The Blurred Edge - Rethinking Border Dividing Disputed Regions from Pakistan, Wenyan Yu's Rethinking Jaipur's Markets from India, Aylar Ordouie's Seventy Ninth Sense from Iran are among other great projects for the winners of the 33rd Cycle of WA Awards.
In the Interior Design section, Sanjay Puri's Office @ 63 from India, Motto Architecture's Galeri Nev Kırlangıc from Turkey, Hui Hsin Cheng's EP BOOK - Taichung from Taiwan, Atelier Nuno Architects' The University Of Hong Kong Medical School Lobby from China are among the Interior Design Winners for the 33rd Cycle.
You may now consult all of the awarded projects at the World Architecture Community WA Awards Winners page.
One Cycle ends as another starts...
WA Awards 10+5+X is also open to Interior Designers & Interior Design Projects!
With this announcement, we want to also remind you that the 34th Cycle of WA Awards is now open for submissions. You can submit your entries until April 20, 2020. If you also want your project to get the recognition it deserves, make sure to participate before the deadline is over.
In addition, to win a free-of-charge submission, upgrade your membership to Professional Membership from your WAC Settings and send 1 project (Realised or Designed) FREE to each Cycle of WA Awards. See your benefits for Professional Membership here.
Your starting point is How to Participate...