Jun Aoki and Peter Marino redesign Louis Vuitton's Ginza Namiki Store with rippling façade in Tokyo
French fashion brand Louis Vuitton has reopened its new Ginza Namiki Store designed by Japanese architecture studio Jun Aoki & Associates and Peter Marino in Tokyo's Ginza district in Japan.
The seven-floor newly designed store features a rippling, wavy façade inspired by the reflections of water as a material phenomenon. Jun Aoki & Associates and Peter Marino transformed the existing building with a fresh and breathing design by integrating vivid material and color palette.
The design of the interior and the exterior are in dialogue and reflects a holistic vision for the brand's new store. Jun Aoki was responsible for the design of the exterior of the store, while Peter Marino was responsible for the interior design of the building in which they brought the material palette in a cohesive way.
The façade of the store is made of outer curved panes and ripple, creating a three-dimensional effect that is enhanced by a dichroic film that produces endless color variations.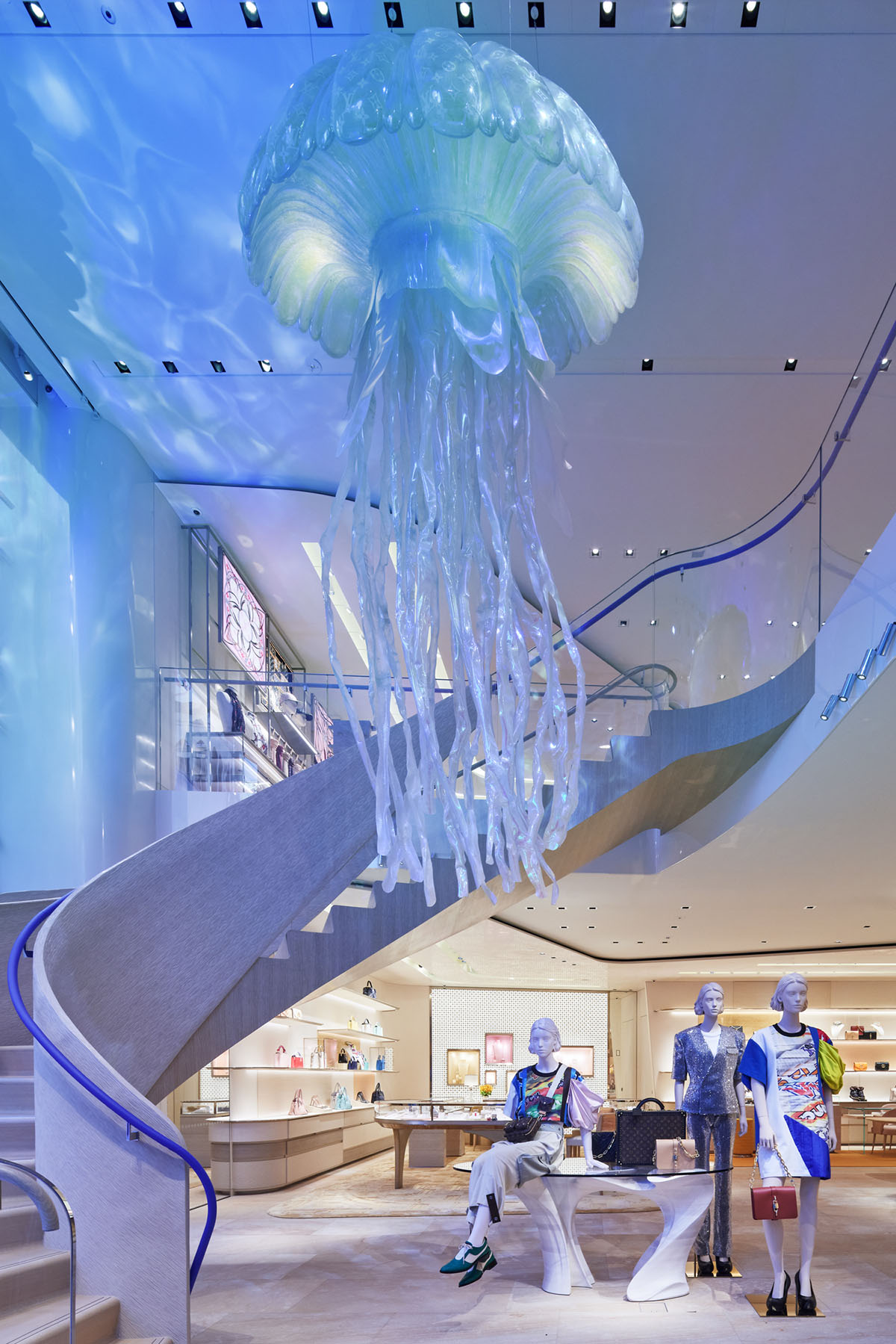 In the interior, Peter Marino's design also emphasizes the building's organic aesthetic with a central staircase of sculptured oak bordered by glass.
"Shifting through different expressive tonalities, color acts an uplifting and inspiring theme that takes many forms," said Louis Vuitton.
"From the acidic hues of Pierre Paulin and Stefan Leo furniture to a four-story feature wall showcasing a reinterpretation of Kimiko Fujimura's painting, Wave Blue Line, color infuses the store with vibrancy."
As Louis Vuitton explained, the store will present the full women's and men's ready-to-wear and leather collections, accessories, jewelry, watches, fragrances, iconic travel sets, Objets Nomades and Louis Vuitton City Guides.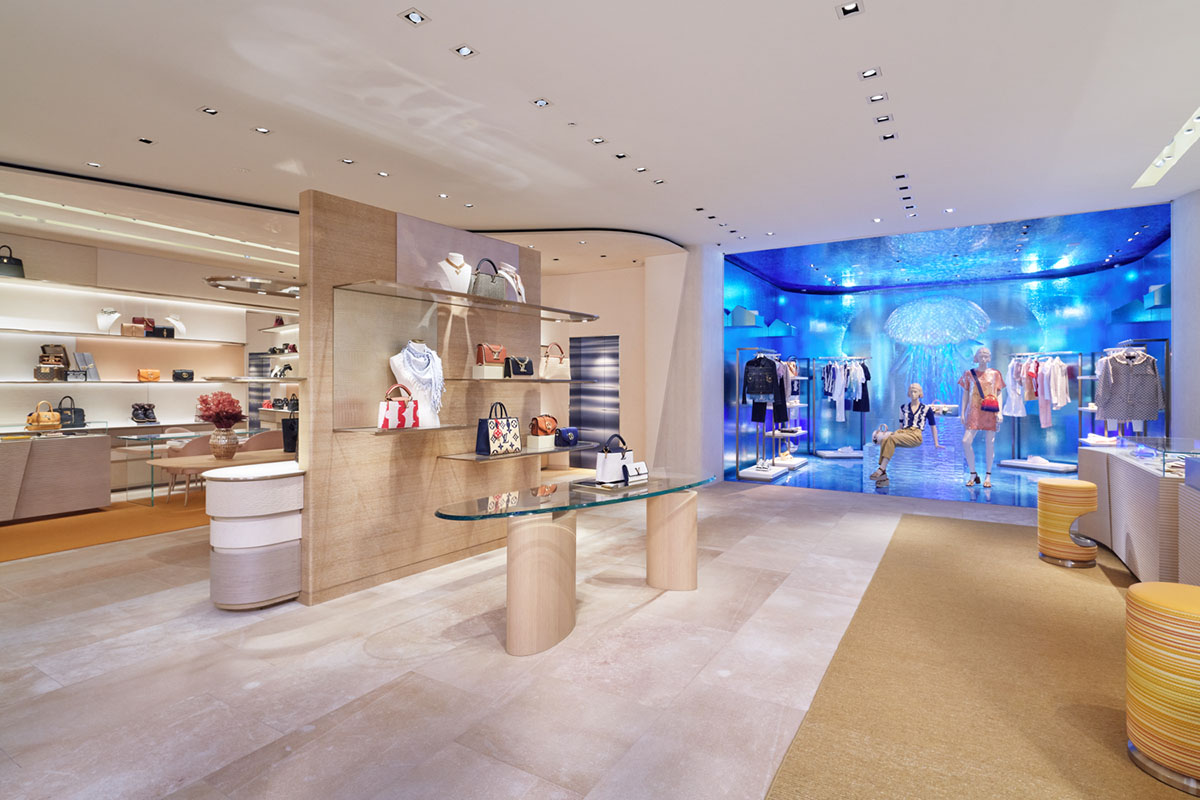 "In addition, the store will showcase exclusive pieces, including the Men's LV Ollie sneaker embellished with pearls and the Boîte Pharmacie Monogram trunk designed in collaboration with kabuki actor, Ebizo."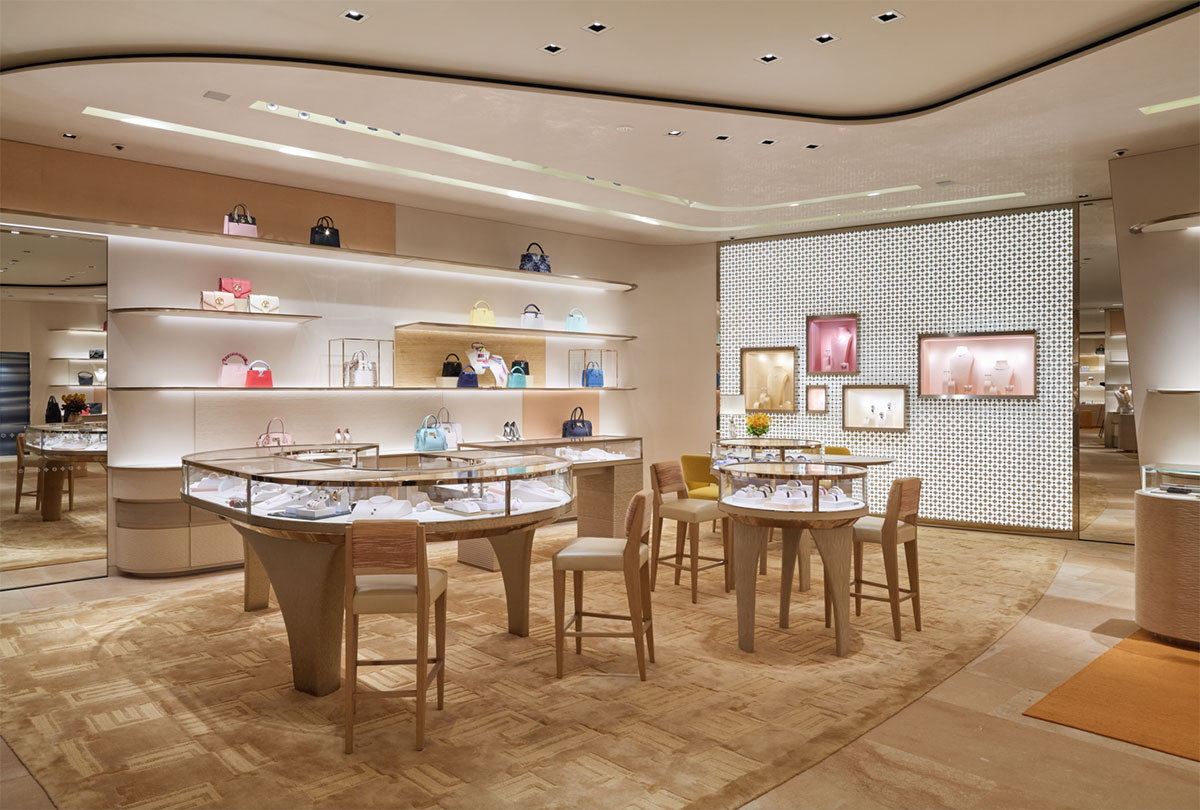 The store experience culminates on the top level in Le Café V, where celebrated chef Yosuke Suga collaborates for the second time with the Maison.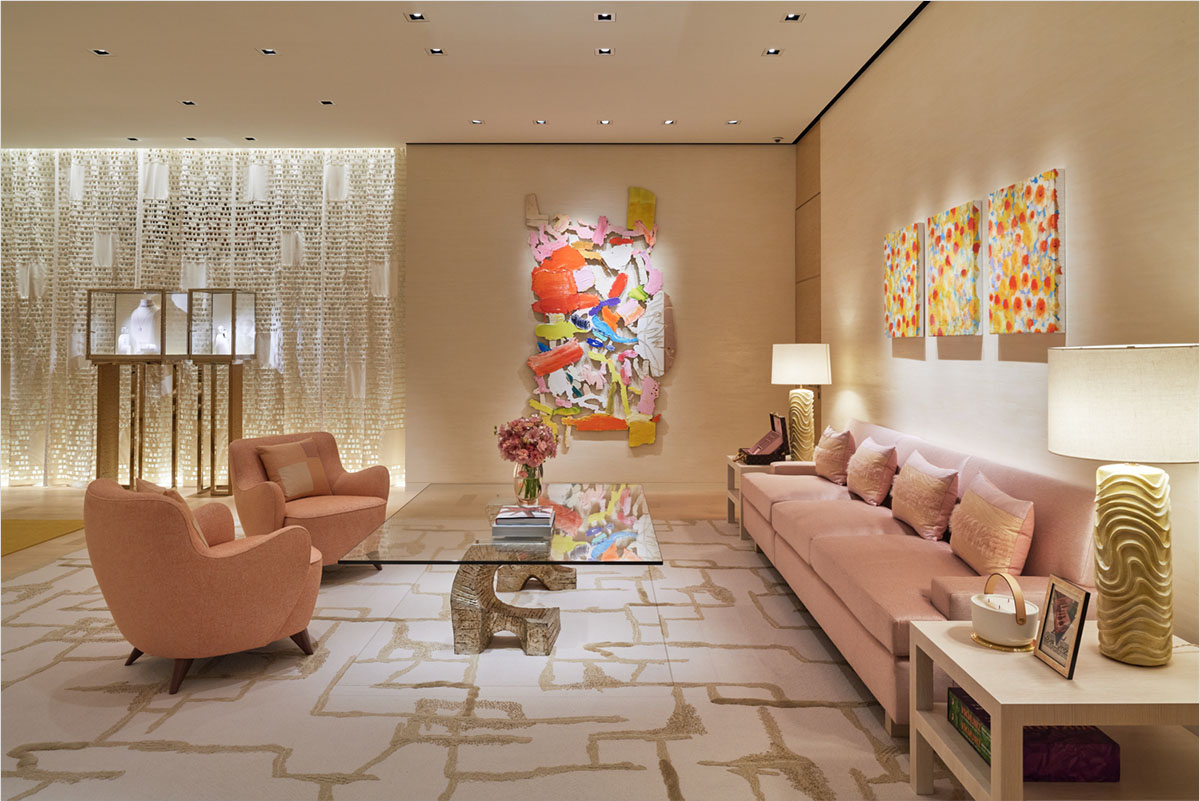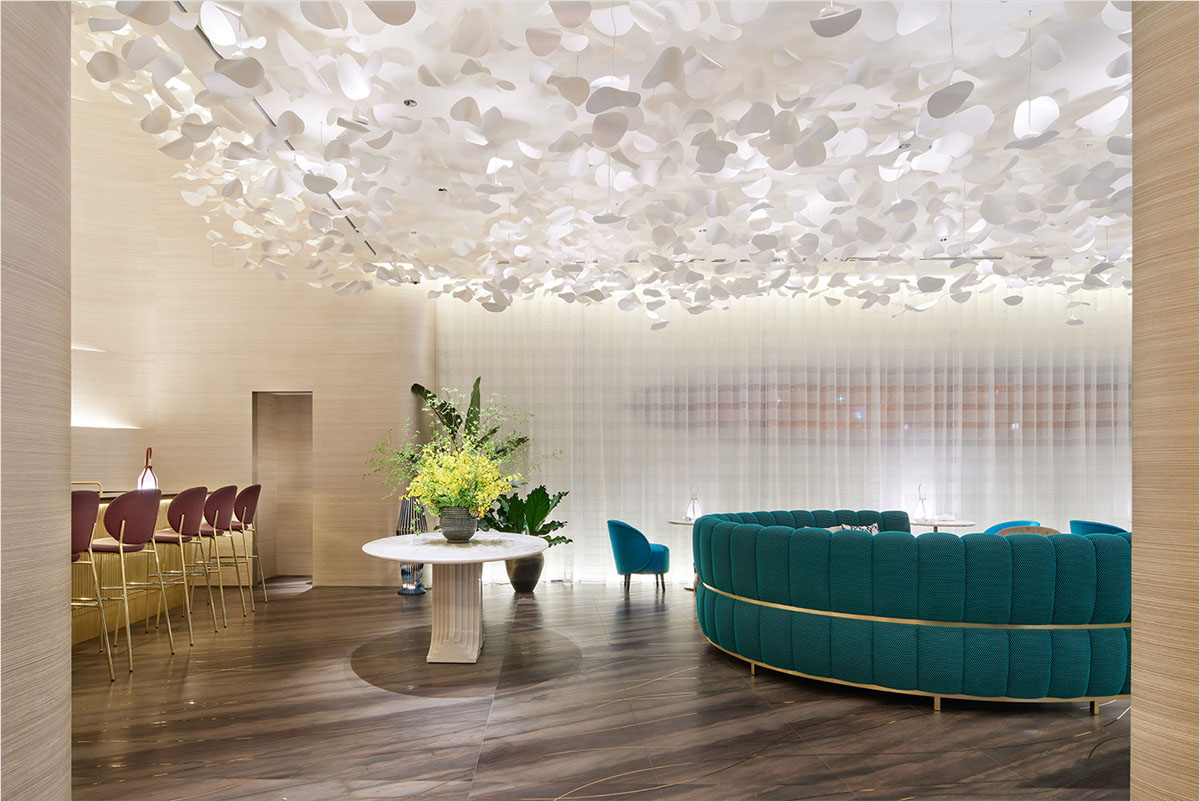 Previously, Jun Aoki & Associates collaborated with Peter Marino on Louis Vuitton's flagship store Louis Vuitton Maison Osaka Midosuji in Osaka, Japan. Peter Marino also renovated Louis Vuitton's London store with channelled and colourful explosion.
In 2015, Aoki Jun designed the new façade of Louis Vuitton Matsuya Ginza in Tokyo, Japan.
All images © Louis Vuitton / Photography by Daici Ano.
> via Louis Vuitton