OMA to design the first American Centre Pompidou outpost in Jersey City
OMA has revealed design for the first American Centre Pompidou outpost in Jersey City, which will be designed under the leadership of OMA partner Jason Long.
Announced at a press conference by Jersey City Mayor Steven M. Fulop, New Jersey Governor Phil Murphy, Centre Pompidou President Serge Lasvignes, and with OMA partner Jason Long, the new building will be the Centre Pompidou's first North American outpost, called the Centre Pompidou × Jersey City.
The new project will mark a unique cultural cooperation between France and the United States of America and will establish a strong partnership aiming to reinvent, develop and activate Jersey City Journal Square's iconic Pathside Building, located adjacent to the PATH in the New York Metropolitan area's most thriving city.
The Centre Pompidou × Jersey City museum, scheduled to open in early 2024, is aimed to become an all-new leading international cultural hub located at the heart of historic Journal Square.
It will serve as a dynamic destination for residents and attracting visitors from all over the region, reflecting the energy and diversity of Jersey City's burgeoning arts community.
In addition to the Centre Pompidou's own collection, the new building, under the Centre Pompidou's expertise, will create an ambitious program emphasizing education via hands-on artistic and cultural experiences, with a community component central to Jersey City's ambitious and inclusive vision for the future, making the Centre Pompidou × Jersey City a promising multidisciplinary art laboratory for cultural and educational programming.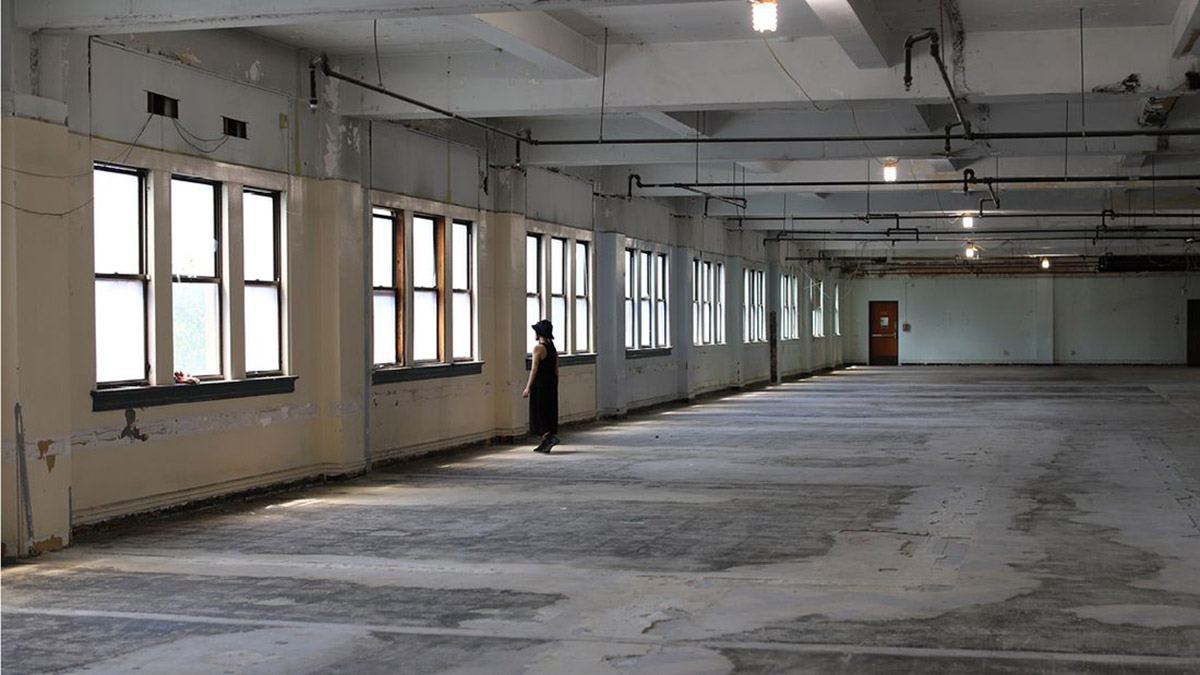 With the addition of exclusive exhibitions created with the modern and contemporary art masterpieces from the Paris Centre Pompidou's collection, as well as tailor-made and diversified events at the crossroads of all disciplines, the Centre Pompidou × Jersey City will create a cultural agenda - to be revealed at a later date - will offer an effervescent fusion of art and ideas.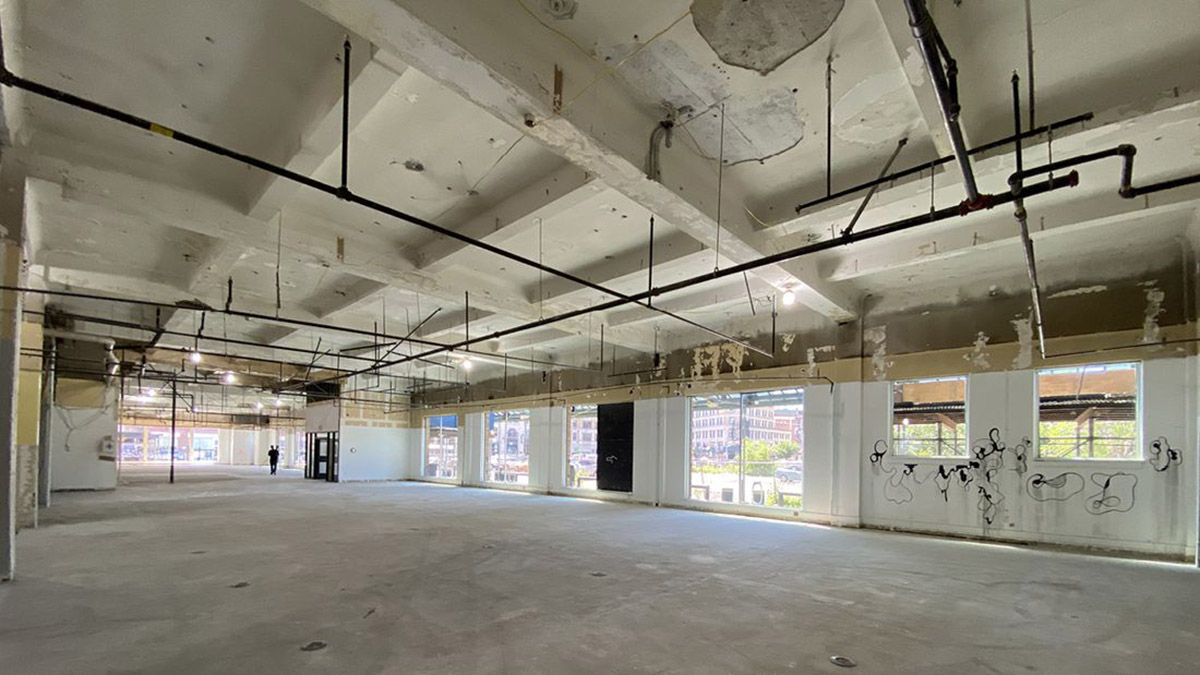 The Fulop Administration purchased the Pathside Building in 2018, the Pathside Building, covering an area of 5,400 square-meters, is located in the heart of one of the busiest transportation hubs in the tri-state area, and a 15-minute PATH train ride from both Lower Manhattan and Newark Penn Station.
"While the building was slated for residential units at the time, the Fulop Administration made a commitment to instead try to optimize the building to establish Jersey City as a larger destination for the arts," said OMA.
"We worked closely with Jersey City to find the best partner to help create a unique new art center for Journal Square within a historic structure rich with potential," said OMA Partner Jason Long.
"The Centre Pompidou, a multidimensional institution that from its founding has crossed disciplines and cultures, was both a perfect fit and a provocation to use the building in unexpected ways."
"We look forward to working with Mayor Fulop, Jersey City and the Centre Pompidou in transforming the Pathside building into a revolutionary new space for art, culture and community whose impact will be felt far beyond New Jersey," added Jason Long.
As OMA explains, the project is developed in close collaboration with local creatives and residents, inviting international art professionals as well as prospecting for emerging talents from all walks of life, the Centre Pompidou × Jersey City future program will appeal to the broadest and most diverse possible audiences, offering a unique form of cultural outreach in the City, the State and far beyond, to address today's changes in society, perfectly embodied by Jersey City's exciting transformations.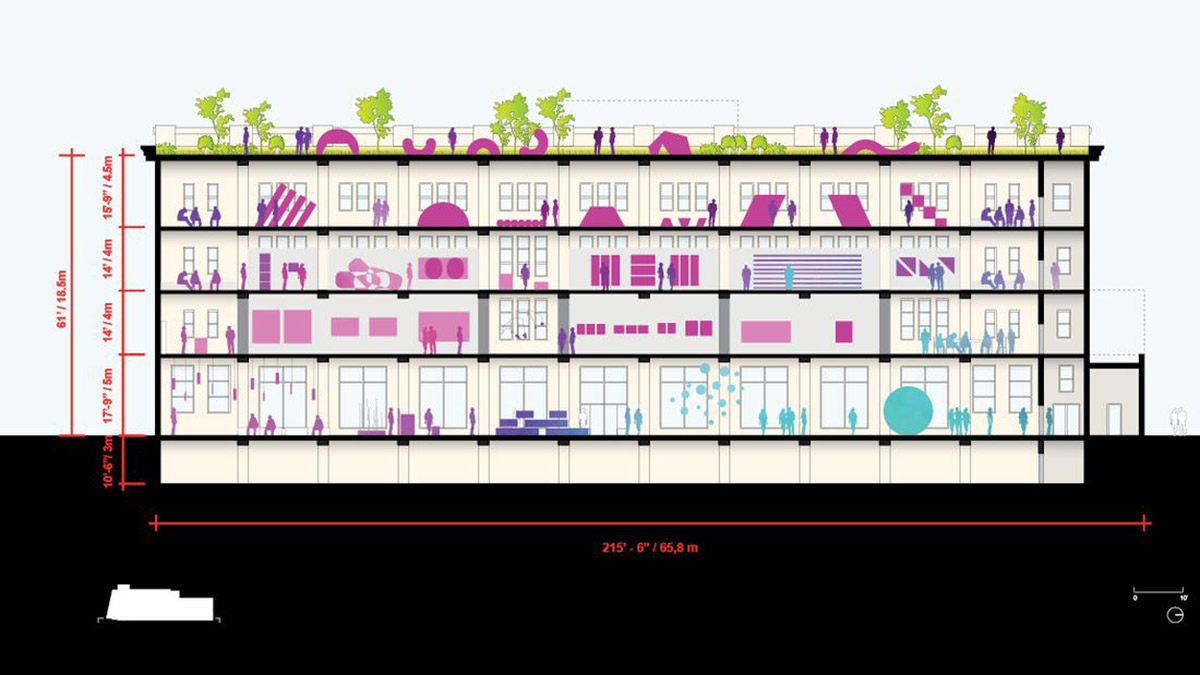 "As the largest modern and contemporary art collection in Europe, the Centre Pompidou is the perfect partner to carry out our vision and solidify Journal Square as a regional anchor for the artists," said Mayor Steven Fulop – City of Jersey City.
"When the Pathside building was slated for high-rise development, we saw a unique opportunity to change its trajectory to better serve the City as a museum and community center. Today, that commitment is not only coming to fruition, but we've raised the bar with a tremendous international partnership that will bring world-class opportunities to Jersey City."
"This is the latest major step towards our broader revitalization goals, utilizing all our City has to offer and establishing Journal Square as a cultural destination for generations to come," added Mayor Steven Fulop.
Project facts
Project name: Centre Pompidou × Jersey City
Architects: OMA
Location: Jersey City, US
Year: 2018-ongoing
Completion: Expected to open in early 2024
All images courtesy of OMA
> via OMA