This library and municipal archive create "paths of discovery" among palm trees in Portugal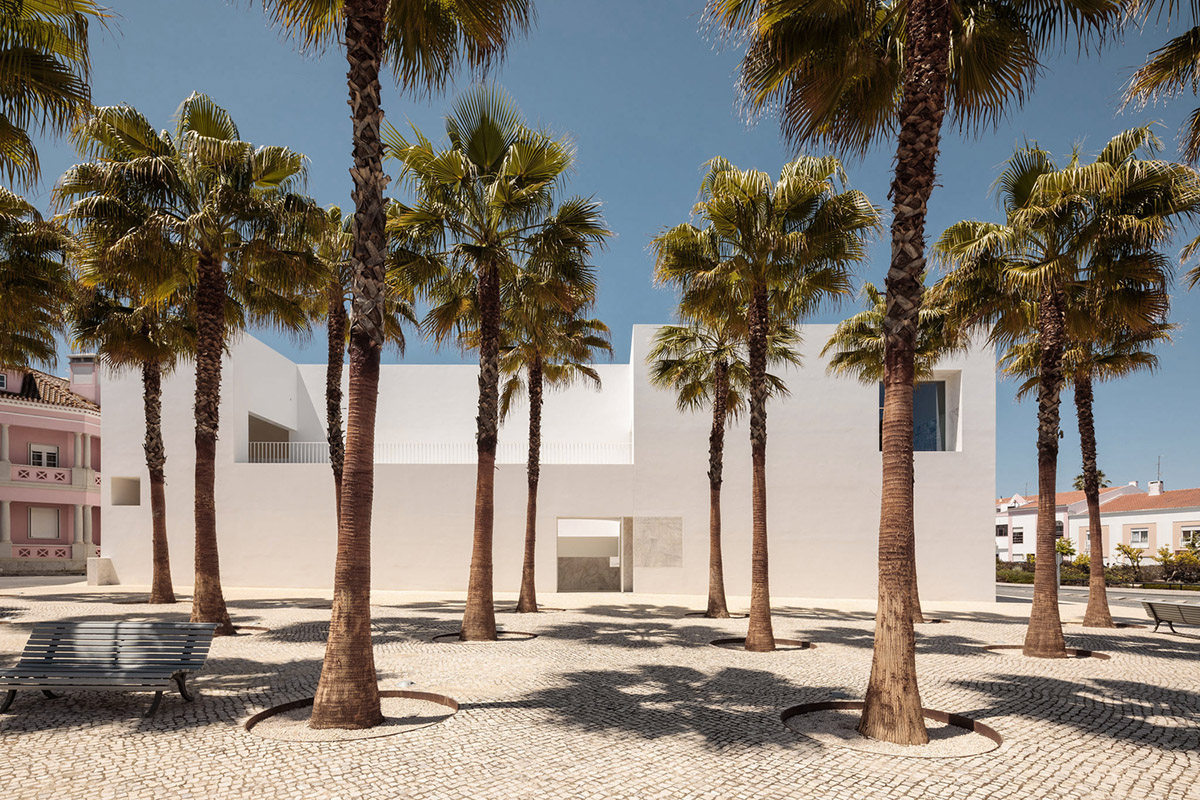 White and pure blocks of this library and municipal archive are punctuated with large holes and creating "paths of discovery" within the building in Grândola, Portugal.
Named Grândola's Library and Municipal Archive, the complex, designed by two offices Matos Gameiro Arquitectos and Pedro Domingos Arquitectos, is accessed through the set of palm trees that structure the renovated Praça da República.
The new complex is purged from all the noisy and conflicting elements from its surrounding, and has been aimed to provide a more pacified order.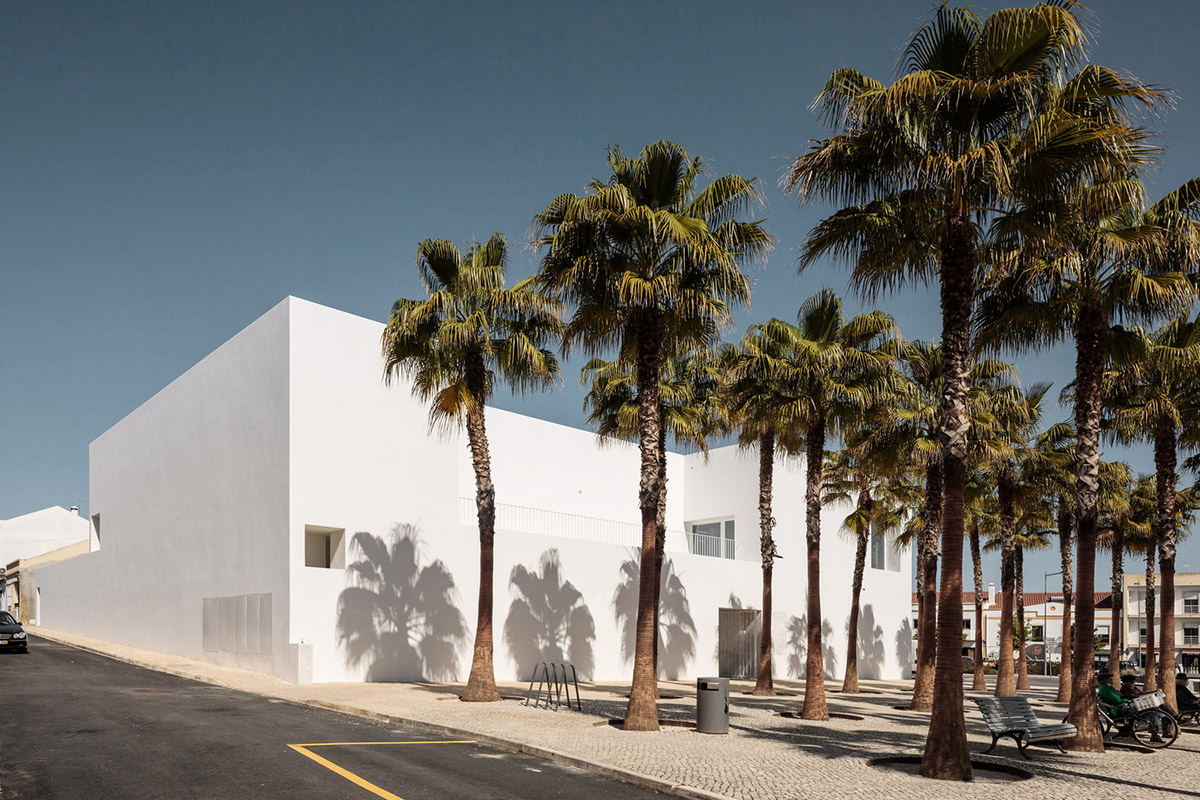 As the architects explain, "this square is the central place of the city and the epicenter between the Municipal Garden, to the southwest, and the Orange tree garden, to the east."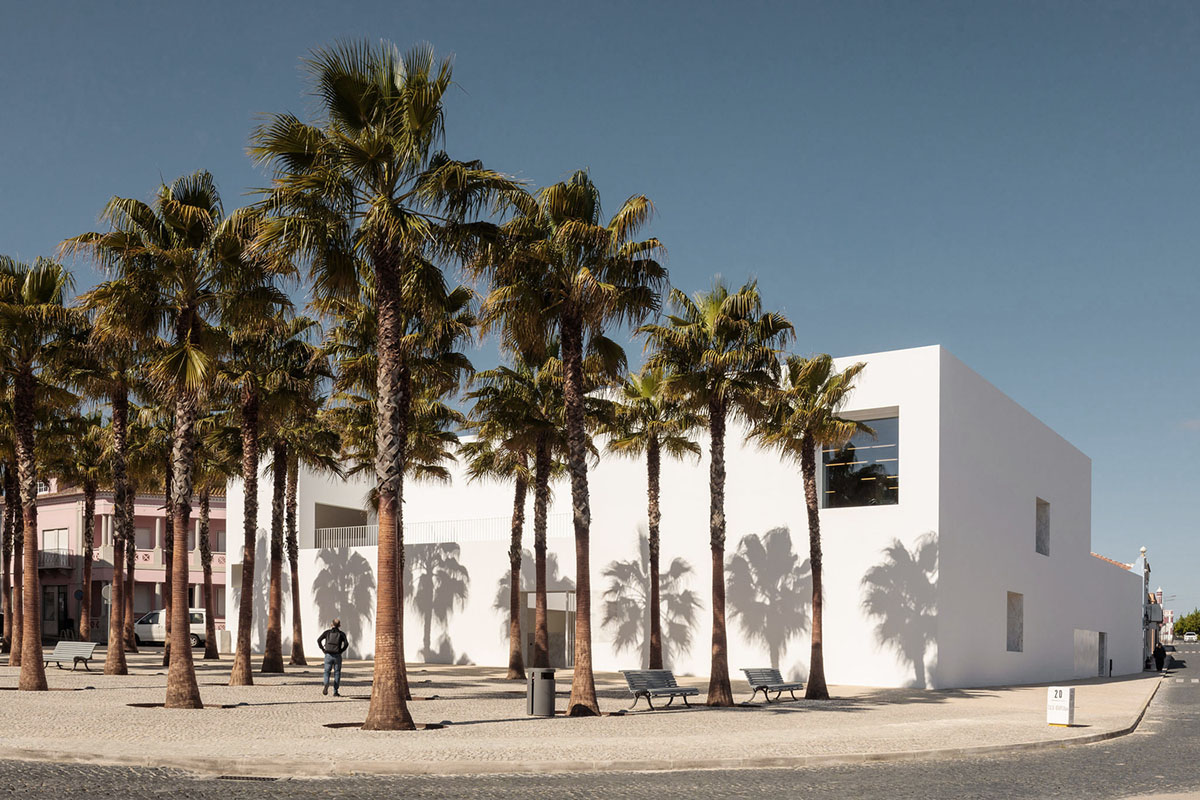 The whole structure looks like a soft castle that is naturally blended in its own surrounding, with smooth and punctuated massive walls. Although it seems an introverted structure, visitors can enter and be part of the courtyard of the complex.
The new building forms part of the square and and due to its scale and program and sets itself as a reference element that counterpoints the urban continuum.
"Our concern has been to elucidate the building's presence in the square, making it clear, solid, and identifiable, and to include it in the network of streets by creating a continuity between the forecourt drawn by the square and the interior spaces of the building," added the team.
Visitors enter through a cloister, which constitutes the main room of the building and creates the pause that precedes the function, the moment when the movement soothes down and the noise is replaced by the delicate sound of the running water in the fountain, which marks the arrival.
The architects designed galleries around the central courtyard that generate paths and promote a gradual adjustment of scale.
These paths can also act protection and shade, and guide the way around the gravel court and the jacaranda tree that is planted there.
"Due to its nature and scale, this space, geometrically established in the urban complex, determines the foundational place and allows for the occurrence of the most diverse events, complementing and widening the scope of action of the reference program, which here gravitates around this great enclosure open to the sky – below, the reception space, the common areas for exhibitions and presentations and the children's reading room; on top, the archive areas and the adult reading room that opens onto a balcony, overlooking the square," stated the architects.
The architectural language of the building is based on its abstract shape of thick walls and southern whiteness. This combination achieves to keep the mystery and to create paths of discovery, like the books it contains.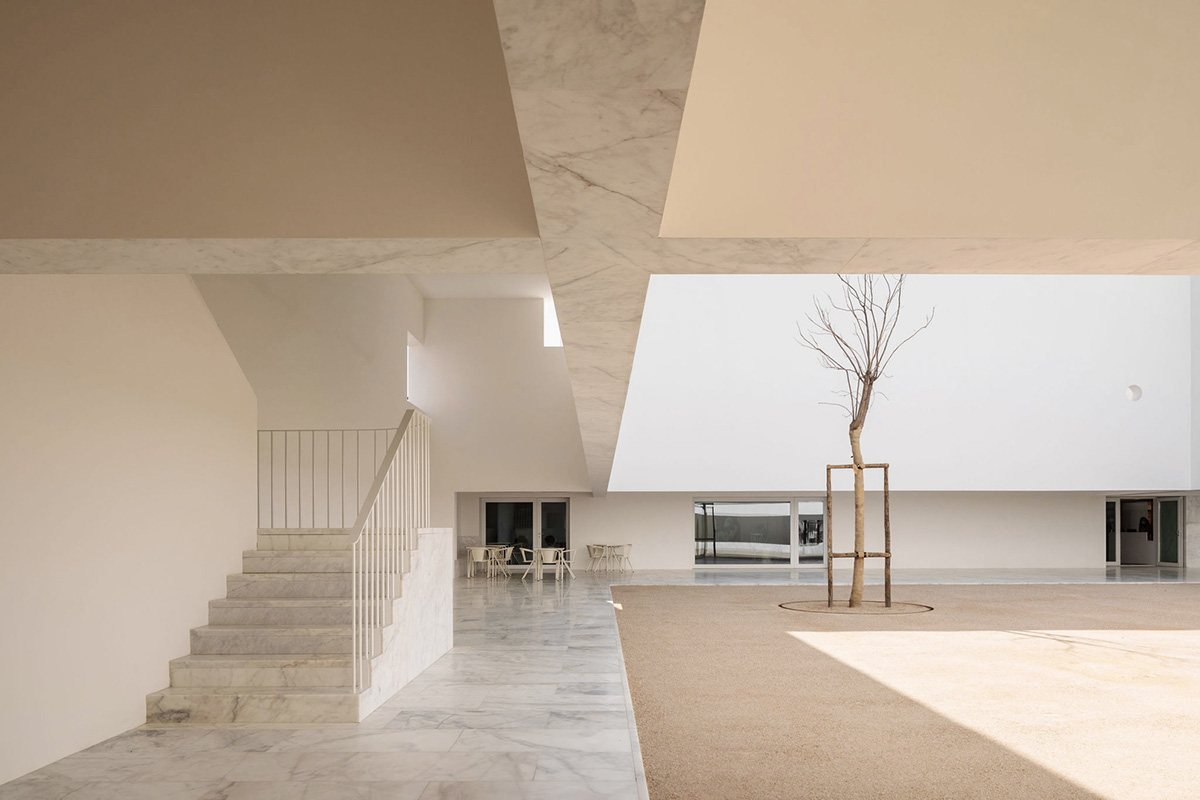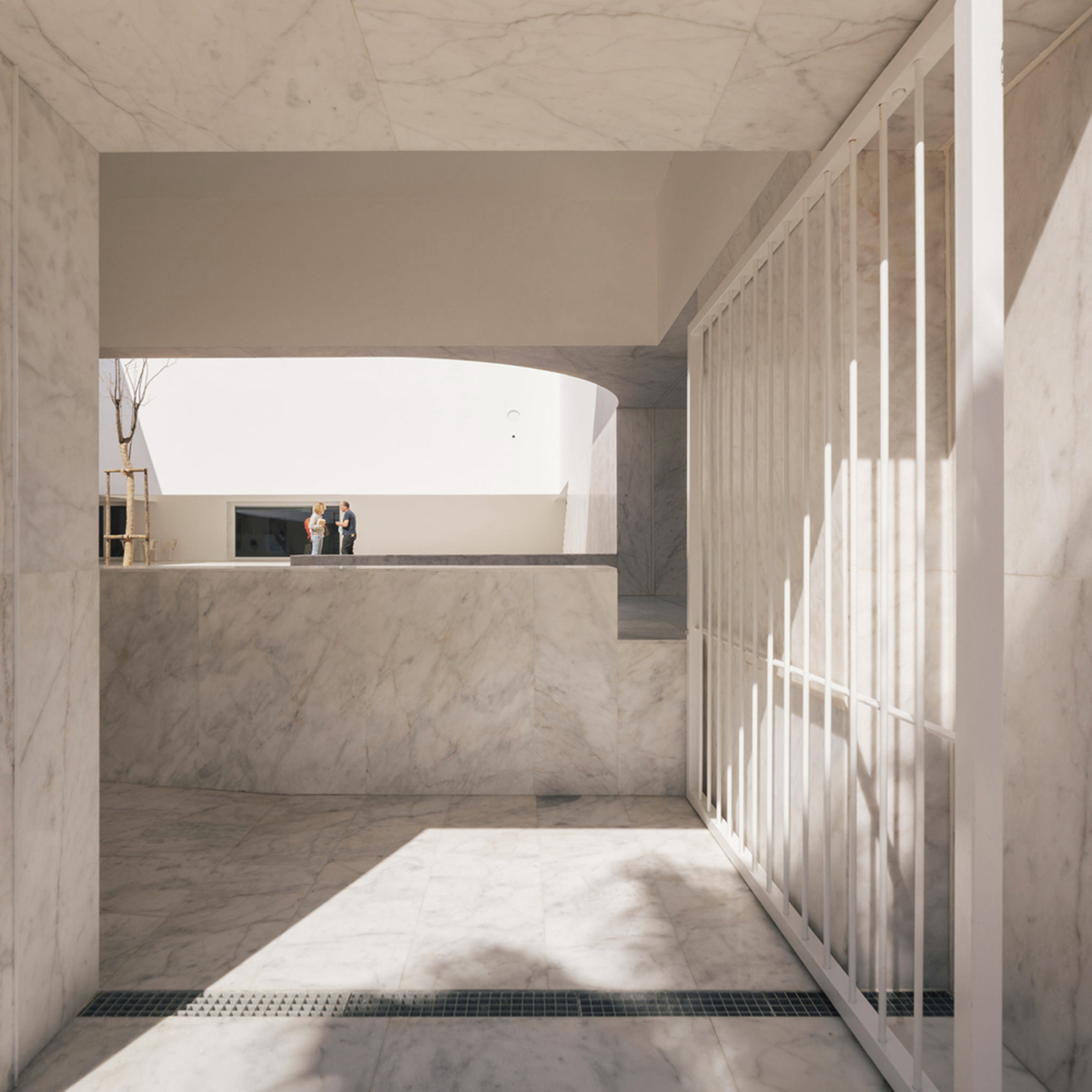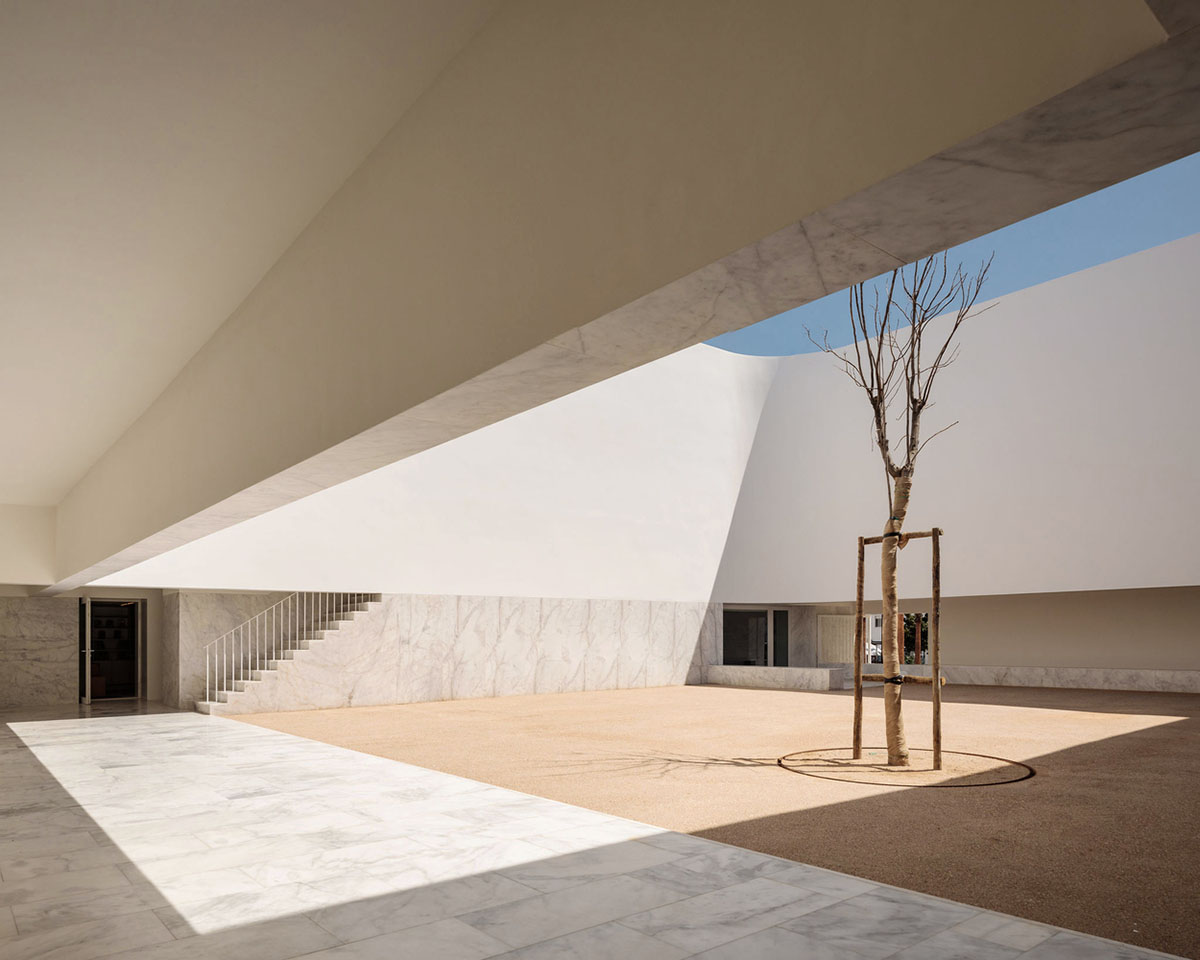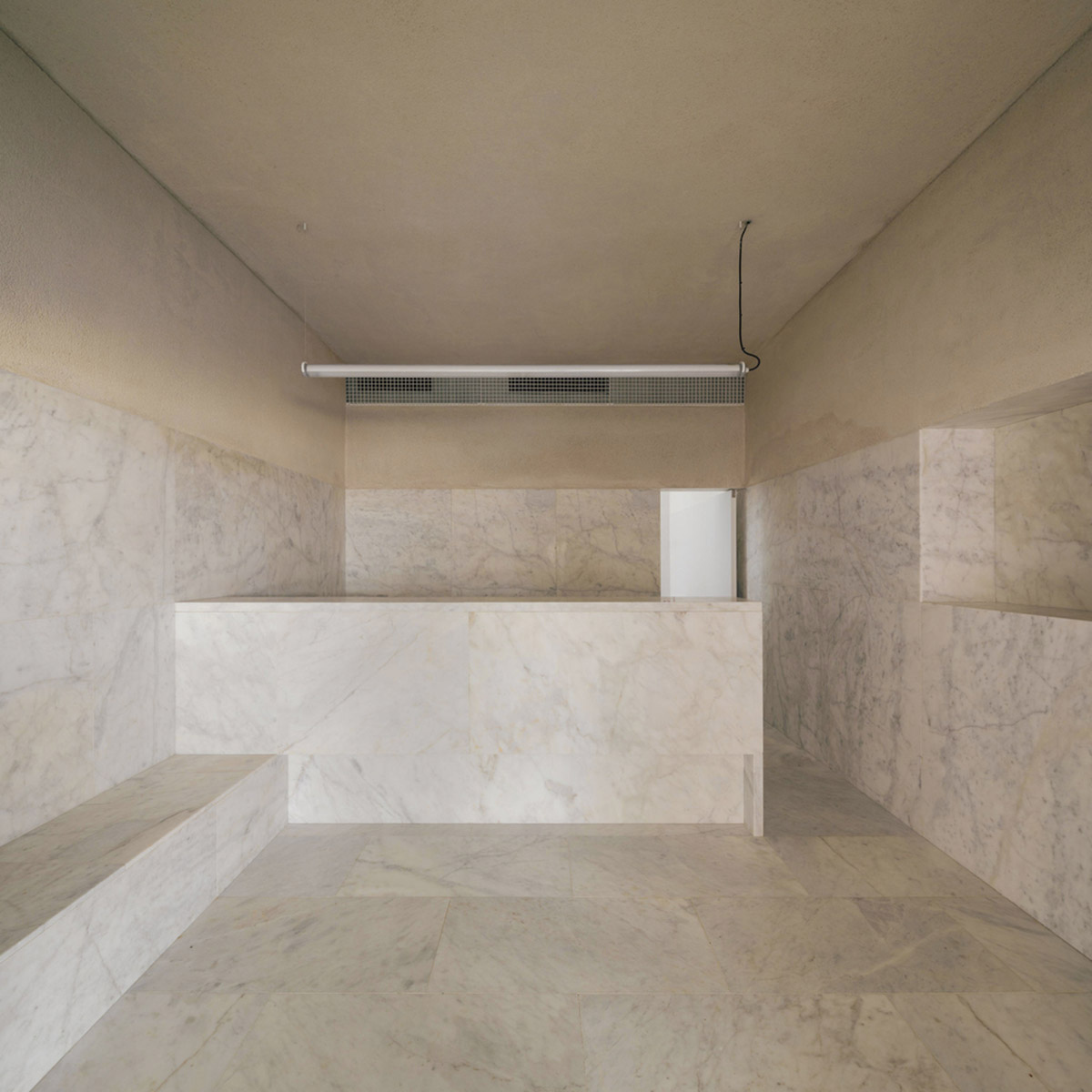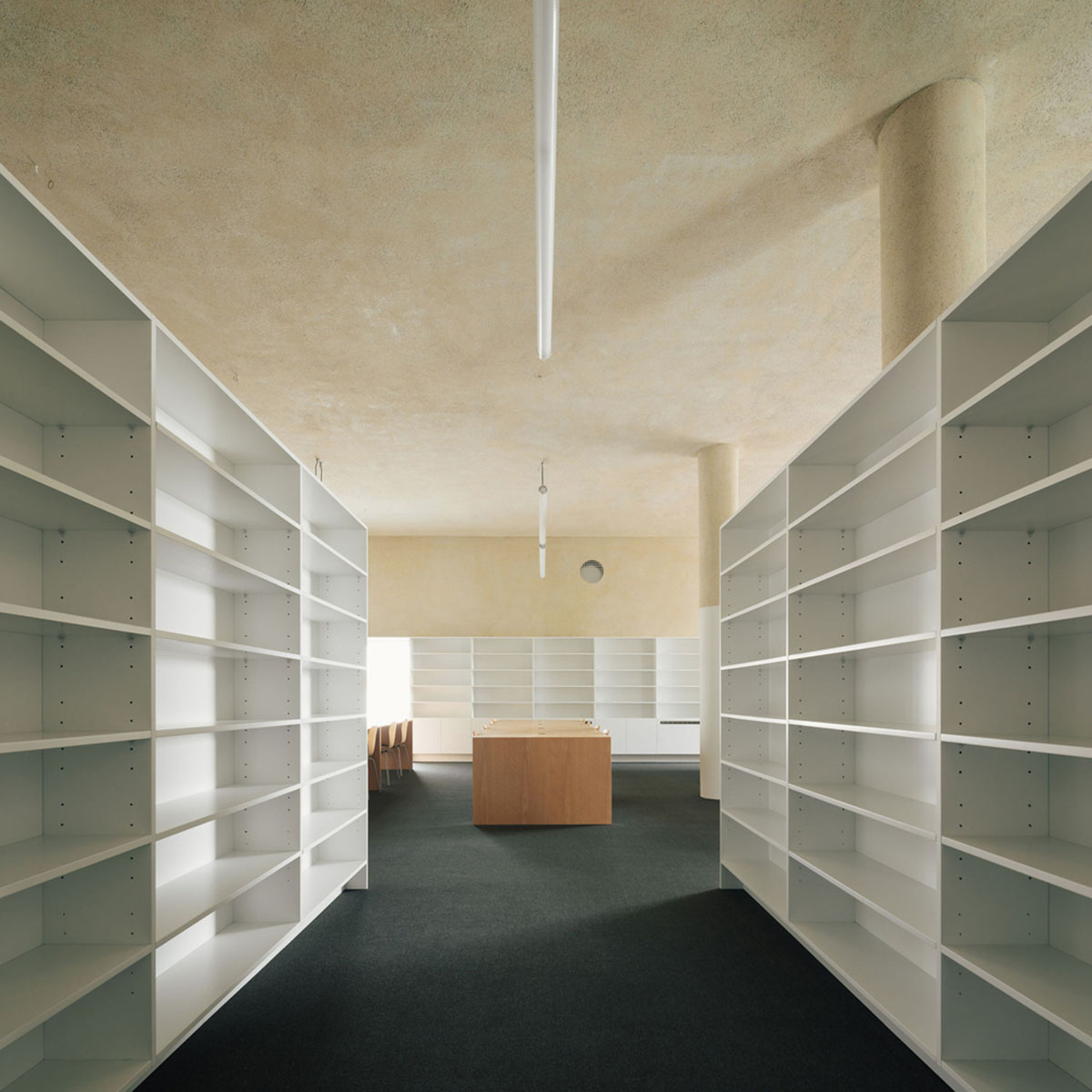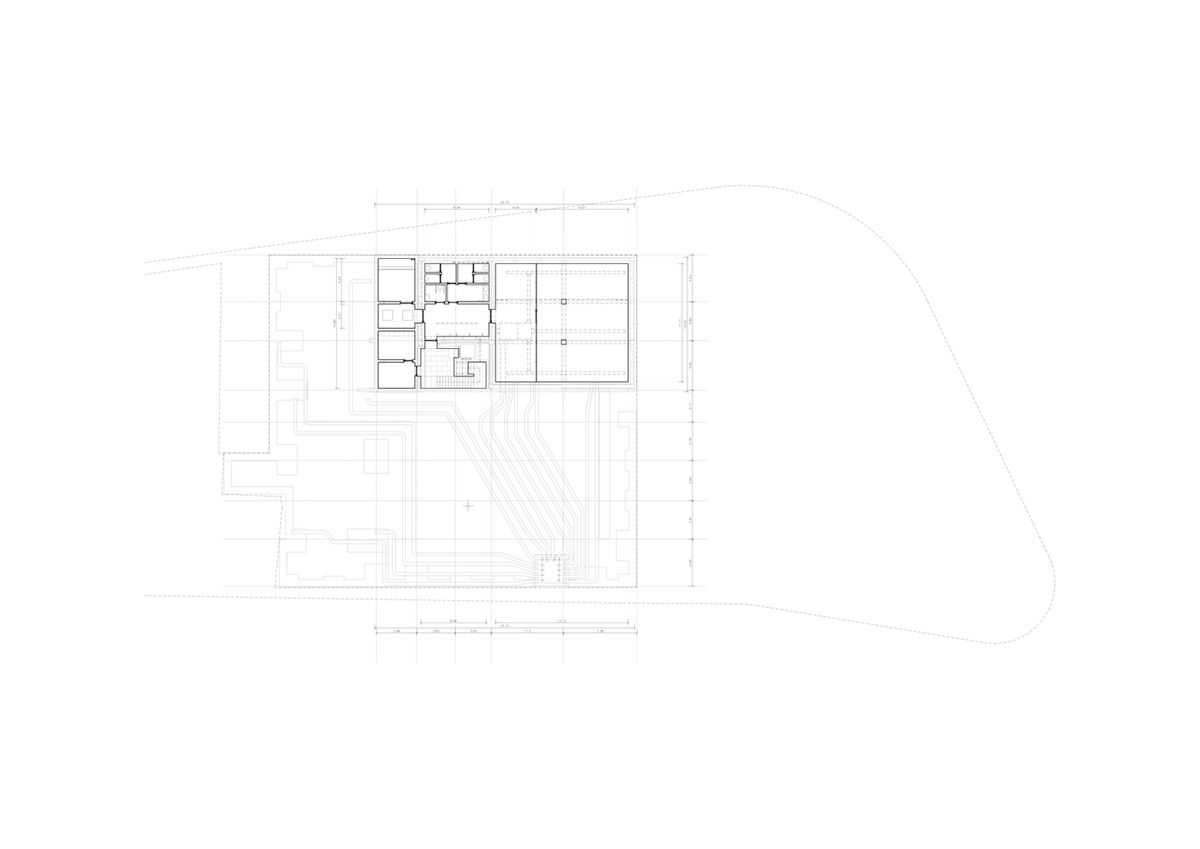 Basement floor plan
Ground floor plan
First floor plan
Sections and elevations
Sections and elevations
Project facts
Project name: Grândola's Library and Municipal Archive
Architects: Matos Gameiro Arquitectos & Pedro Domingos Arquitectos
Location: Grândola, Portugal
Date: 2021
All images © Francisco Nogueira
All drawings © Matos Gameiro Arquitectos & Pedro Domingos Arquitectos
> via Matos Gameiro Arquitectos & Pedro Domingos Arquitectos