"Tokyo Anti-Library" Archasm Competition Entry- Athenaeum: View from India
This is a synopsis of Tokyo Anti-Library, an International Design Competition Entry - Athenaeum by a trio of young Indians: architecture students Mayank Gupta, Nalini Sharma and architect Pappal Suneja. The basic ideology behind this proposal is to keep an idea of an iconic building; the form is evolved initially from an embryonic egg which is the source of all creation, even the creation of knowledge. The main motto was to create a structure that is narrow at the bottom and grows wider as it rises up due to constraints at the site.
Formulating the building in accordance with the climatic conditions, and making it unconventionally hollow for maximizing the use of daylight, infuse breathability and permissibility. Going with the hybrid design strategy, the facade of the building is kept modular, by using Electrochromic glass, with individual floor switches, so that the environment of each floor can be controlled separately, this will also enable the façade to change, every time with a different outlook.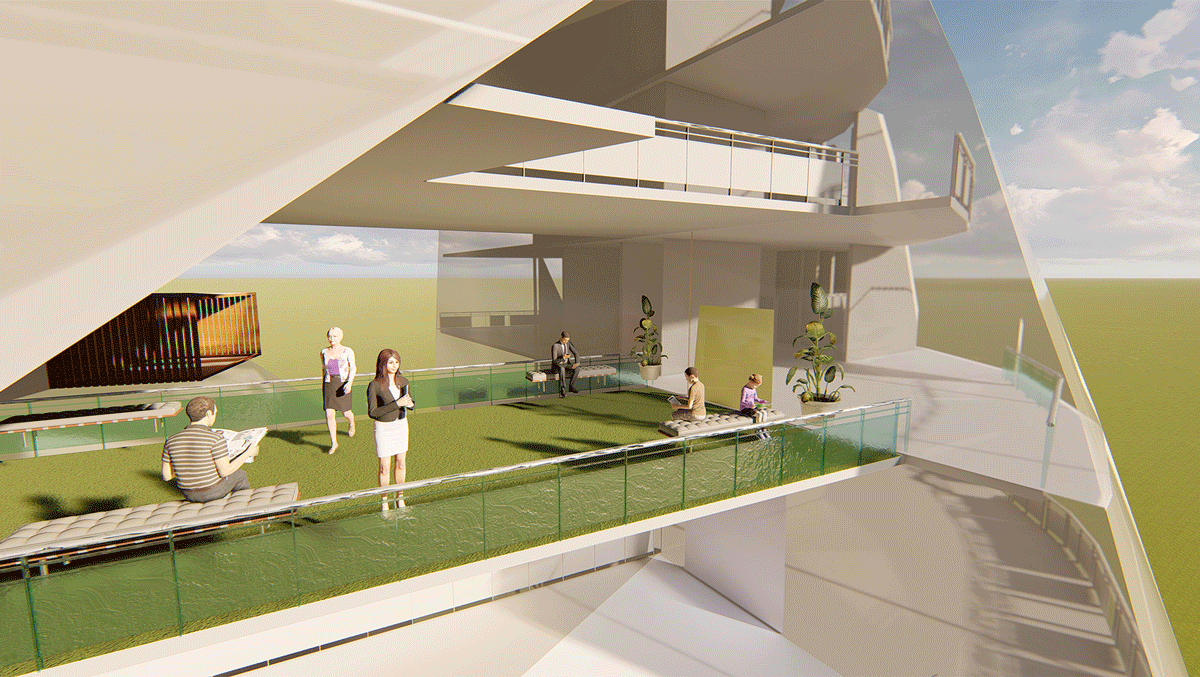 Other than the conventional libraries, the structure also includes spaces for documentary screening, AV labs, seminar rooms, green terraces, and tea gatherings to promote reading & Interaction.
An underground area, especially and safely designed for the Children, with rhymes, playing areas, paintings, and fun zones. But what makes it special? The Novice Tract is approached by a small entrance gate that is outside of the main building so that Children can independently enter and enjoy the natural learning process. This will also bind the parents to visit the library while their child is busy in the other space.
The structure incorporates various satisfying moments of repose, including the statues of Benzaiten goddess, the Dove, and the retained cycle stand.
Fact file:
Name of Competition: Tokyo Anti-Library
Conducted by: Archasm
Date of Inception: May 2018
Participants:
Mayank Gupta, B.Arch 4th Year, NIT Hamirpur
Nalini Sharma, B.Arch 4th Year, NIT Hamirpur
Pappal Suneja, Freelance Architect
All Images © Mayank Gupta, Nalini Sharma & Pappal Suneja