JKMM completes Amox Rex Art Museum in Helsinki featuring structural domes as giant skylights
A series of structural domed-skylights are scattered irregularly in a big public space in the heart of Helsinki, as part of the refurbishment of the Amos Rex Art Museum by Helsinki-based architects JKMM Architects.
The new Amos Rex museum, encompassing a total of 13,000-square-metre area, was designed to refine and structure the location at the Lasipalatsi Square, giving it "a new identity as the focus of lively urban culture."
Image © Mika Huisman
Completed this year, the architects extended the existing landmark of 1930's Lasipalatsi building by excavating 13,000 cubic metres of rock beneath the city's Lasipalatsi square to create the museum's main gallery space. The public space was reshaped with a series of domes and skylights which aimed to form the new urban landscape.

Image © Mika Huisman
"The gently curving domes of the Art Museum outline different sized spaces that are perfect for events and just hanging out," said JKMM in their project description.
"Amos Rex, formerly known as Amos Anderson Art Museum brings contemporary architecture to the modernist Lasipalatsi. The connection between the past and the present creates an interesting starting point for the design of the new museum."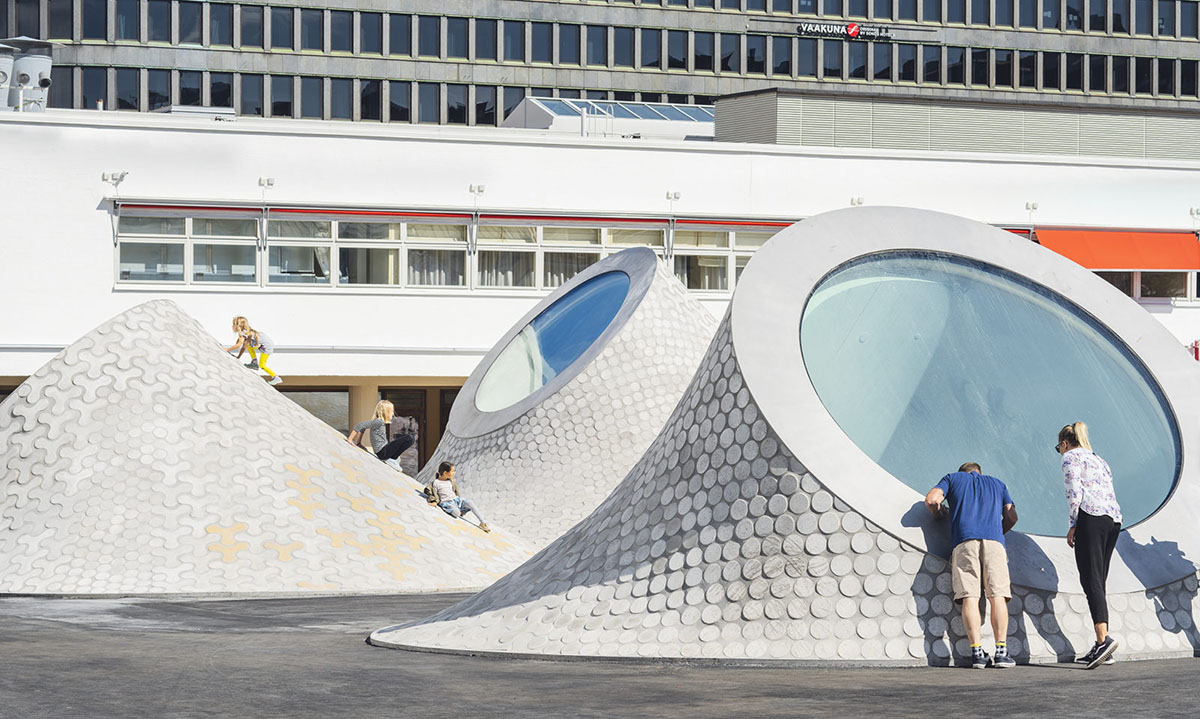 Image © Mika Huisman
The new museum will dominates Lasipalatsi. The main façade on Mannerheimintie street retains its original look as the museum settles inside. The newest layer, designed by JKMM Architects, brings the venue to this century with a new building beneath the square that will house the exhibition spaces and workspaces.
Image © Tuomas Uusheimo
The sizeable exhibition halls are covered by structural dome ceilings. Gently curving shapes are an architectural theme that brings together the design of the square and the art museum underneath.
Image © Mika Huisman
The clearly contemporary architecture is seamlessly integrated into the surroundings while still boldly standing out. Skylights provide a direct connection to the square above.
The open halls have no pillars and can be used flexibly to create varying exhibitions for modern demands. The figure of the old chimney defines the space.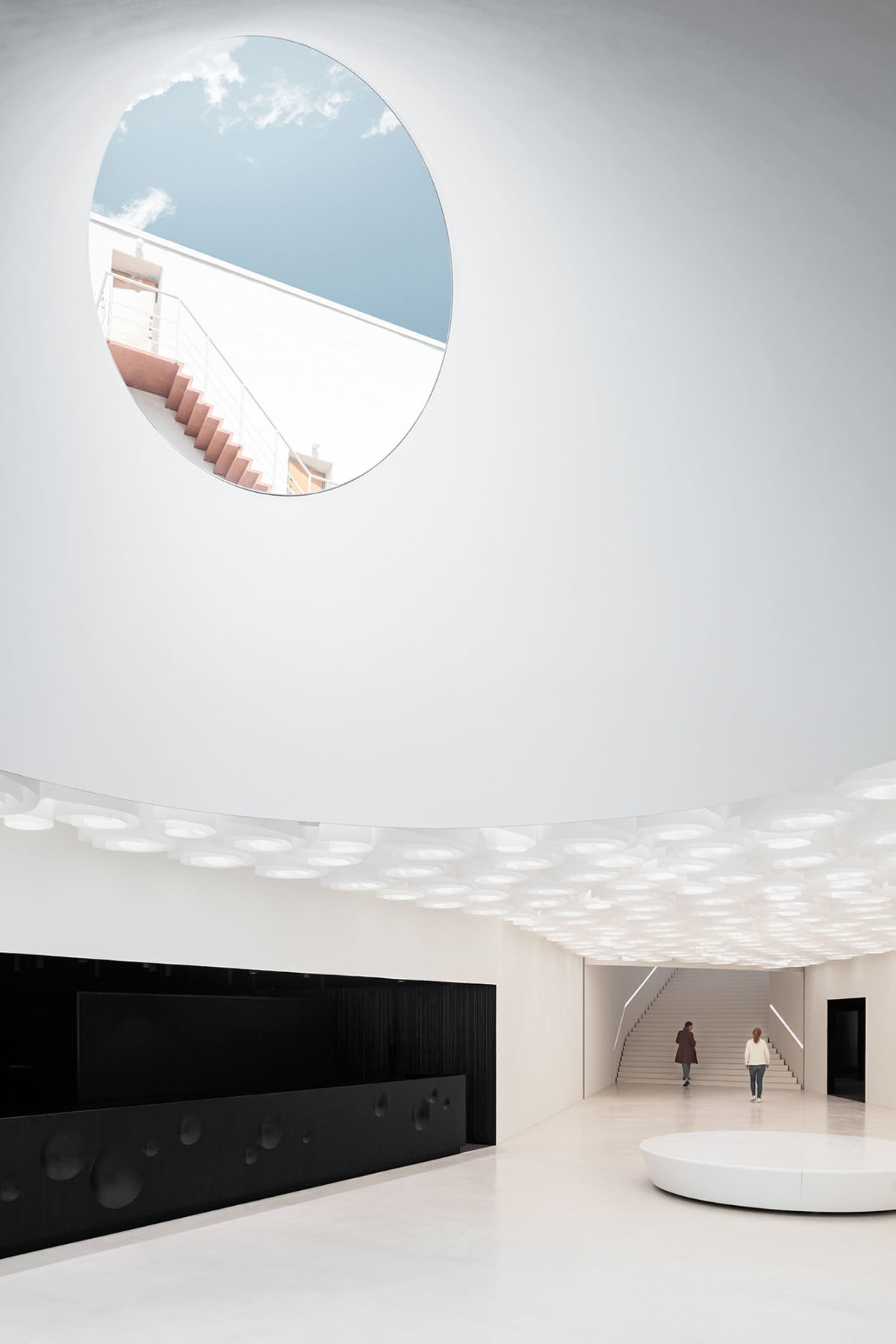 Image © Tuomas Uusheimo
Image © Tuomas Uusheimo
Image © Tuomas Uusheimo
Image © Tuomas Uusheimo
Image © Tuomas Uusheimo
Lasipalatsi Square
Site Plan 1-500
Site Plan 1-2500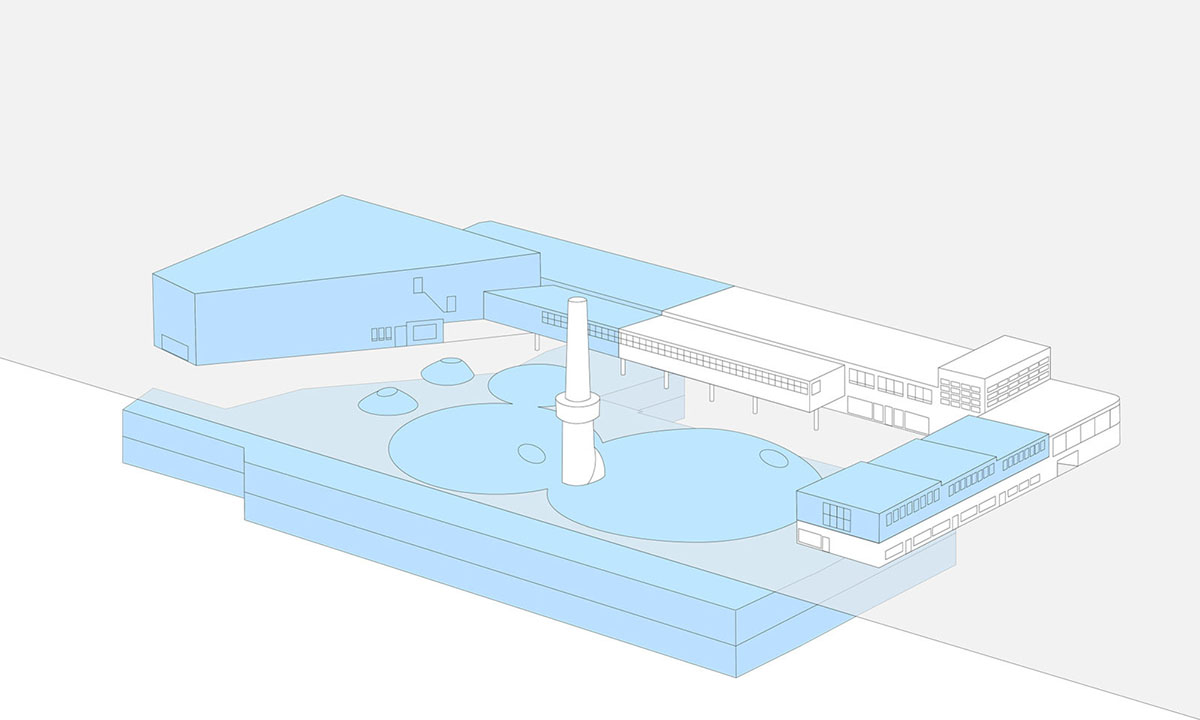 Diagram
Floorplan, -1st floor 1-500
Floorplan 1st floor 1-500
Floorplan 2nd floor 1-500
Facades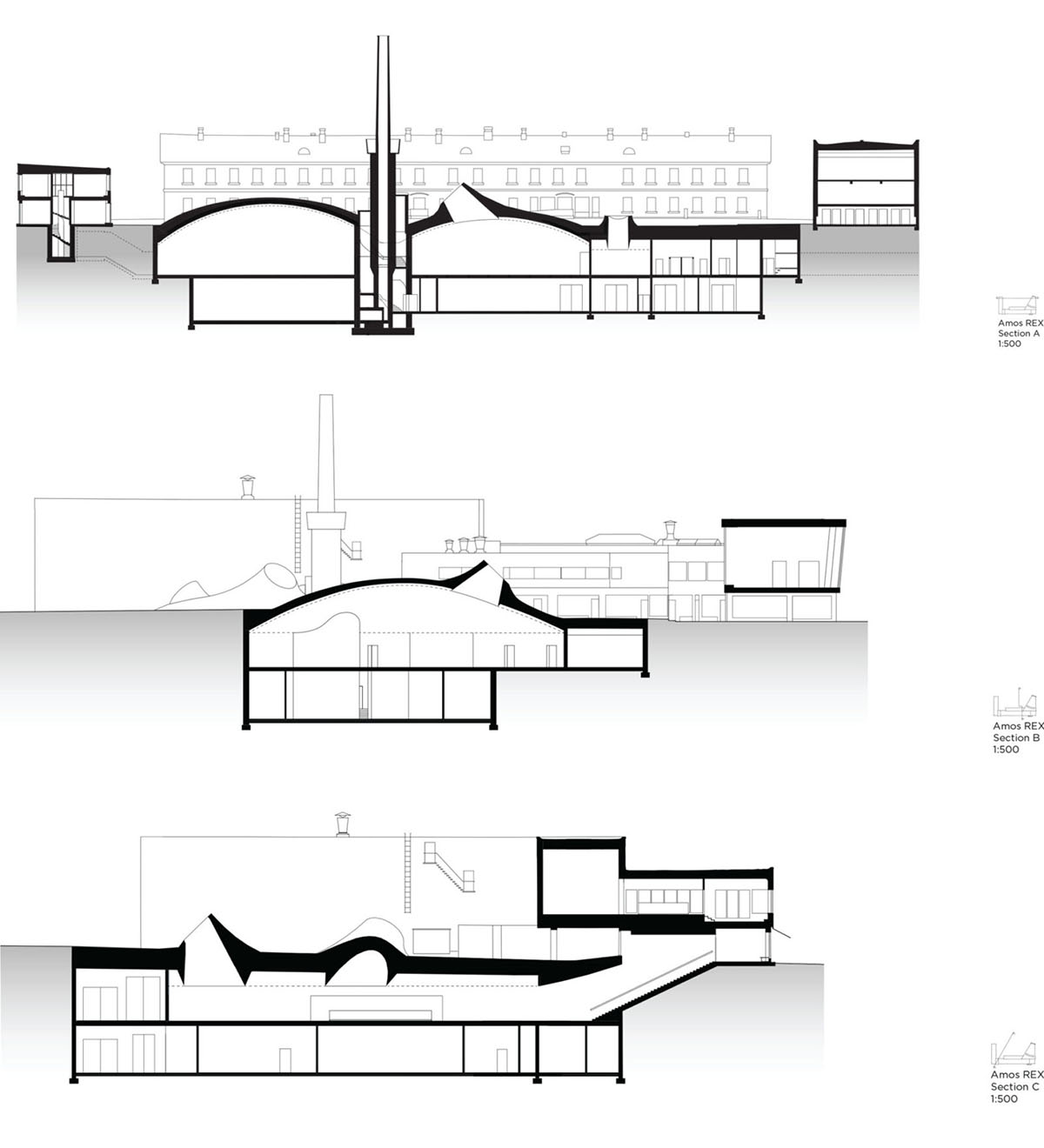 Sections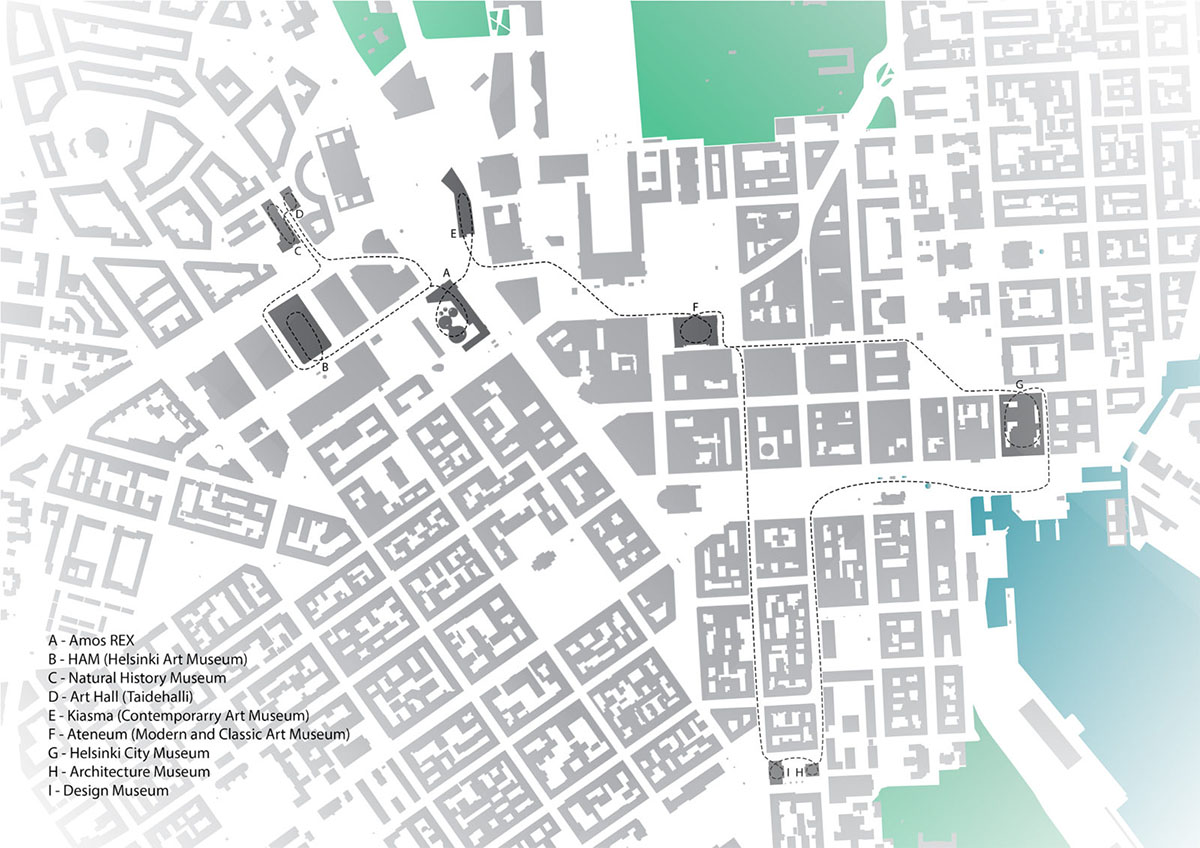 Helsinki Art Walk
First sketch
Project facts
Project name: Amos Rex
Architect: JKMM Architects
Type: Direct commission 2013
Location: Helsinki, Finland
Status: Completed 2018
Scale: 13 000 m2
Client: Föreningen Konstsamfundet
Top image © Mika Huisman
> via JKMM Architects