Iconic fashion designer Karl Lagerfeld dies aged 85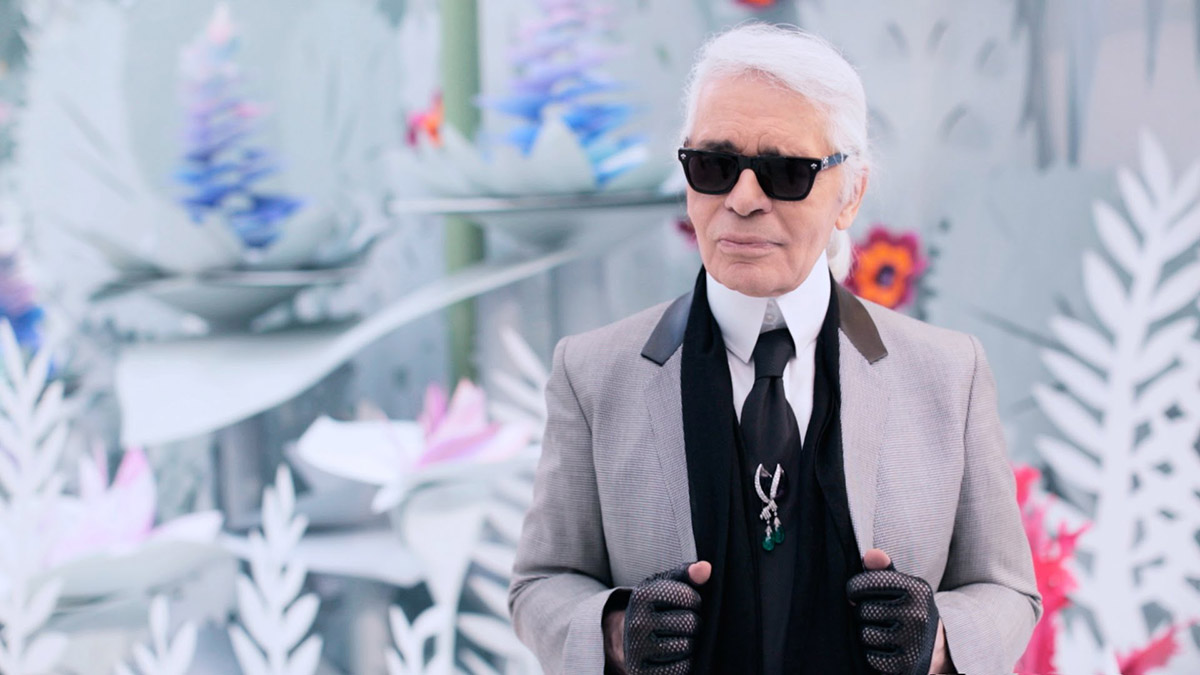 Iconic German fashion designer Karl Lagerfeld has died aged 85 today in Paris, the acclaimed designer was the creative force behind such well-known brands as Tommy Hilfiger, Chanel, and Fendi.
The designer had launched his own hospitality brand - Karl Lagerfeld Hotels & Resorts - two years ago. For his new venture, Karl Lagerfeld started to translate his graphic esthetic into a range of bespoke projects including hotels, residential properties, restaurants and private clubs.
Born in September 10, 1933 in Hamburg, Germany, he was one of the most acclaimed fashion designers in the world and he is known for his bold designs and constant reinvention, he's been hailed in Vogue magazine as the "unparalleled interpreter of the mood of the moment."
Regarding his sudden death Donatella Versage wrote in her Instagram account: "Karl your genius touched the lives of so many, especially Gianni and I. We will never forget your incredible talent and endless inspiration. We were always learning from you."
Fendi wrote in its Instagram account: "Thank you Karl for the most beautiful journey. With all our love. Your Fendi family."
In his early ages, Lagerfeld always expressed his interest in design and fashion. As a child, he often cut out pictures from fashion magazines.
Karl Lagerfeld at Chanel's Spring-Summer 2017 show. Image © Francois Mori/AP
He was also known to be critical of what others wore to school. But it wasn't until his teen years, after his family had returned to Hamburg, that Lagerfeld immersed himself in the world of high fashion.
When he was 14, he submitted a series of sketches and fabric samples to a design competition. Lagerfeld won the competition taking first place in the coat category and meeting another winner, Yves Saint Laurent, who would become a close friend.
After then, Lagerfeld started to work full time with French designer Pierre Balmain, first as a junior assistant, and later as an apprentice. It was a demanding position, and the young designer remained in it for three years. He took work as a creative director with another fashion house before finally, in 1961, striking out on his own.
Karl Lagerfeld started to be seen as a major star in the fashion world in the 1980s. He was a favorite among the press, who loved to chronicle his changing tastes and social life. Lagerfeld kept company with other major stars, including his good friend Andy Warhol.
He became the creative director at Chanel in 1983 and then he launched his own label in 1984, which he built around the idea of what he described as "intellectual sexiness." Over the years, his brand developed a reputation for quality tailoring with bold ready-to-wear pieces like cardigan jackets in bright colors. In 2005 Lagerfeld sold the label to Tommy Hilfiger.
Image © Francois Mori/AP
Lagerfeld had a stunning impact in improving the fashion house vision during his career at Chanel. His fashion shows for Chanel were always flamboyant, elaborate, exaggerated, and cost millions of dollars. In Chanel 2017 fashion show, Lagerfeld introduced Chanel's Spring-Summer 2017 collection at Chanel Data Center by using electric shades, laser tones, neon radiances, screen brightness and saturated pixels as a backdrop for the techno-futurist show.
Lagerfeld was described as his own website as: "He is a force of nature, coupled with an enigmatic persona and an original perspective on fashion and pop culture."
Recently, Karl Lagerfeld design for Claridge's Christmas Tree featuring multi-faceted mirrored stars.
Top image: Karl Lagerfeld: Paris 'Is a Nightmare Now' - Runway. Image © Fashion Lifestyle Magazine
> via Karl Lagerfeld