Karl Lagerfeld unveils design for Claridge's Christmas tree featuring multi-faceted mirrored stars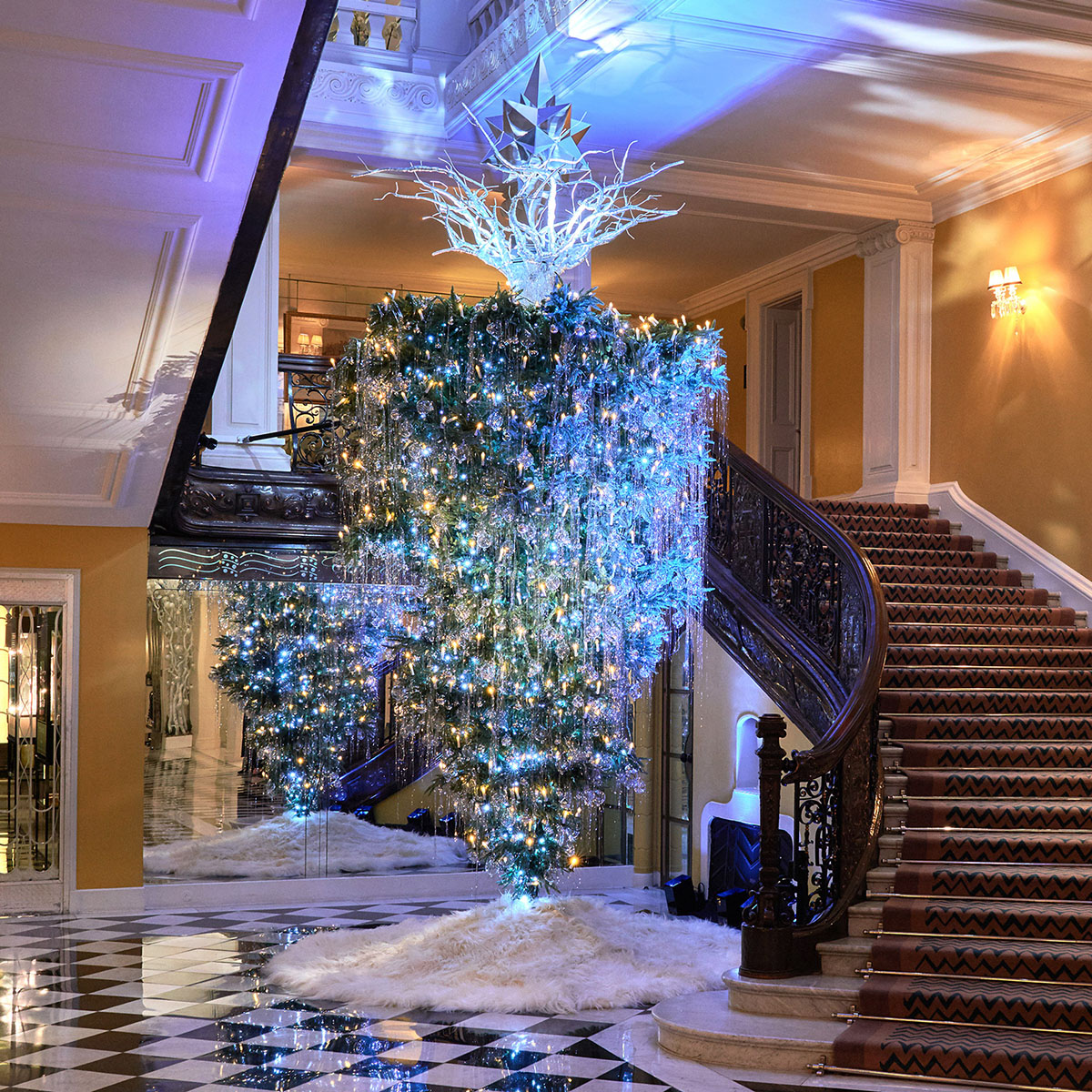 German fashion icon Karl Lagerfeld has unveiled design for this year's Claridge's Christmas Tree, featuring multi-faceted mirrored stars on an inverted christmas tree.
Widely regarded as one of the fashion world's most influential creative forces, Lagerfeld has interpreted his childhood memories on this year's Claridge's festive installation, with a series of inverted spruce Christmas Trees placed around the hotel lobby.
The centrepiece is a sixteen foot high inverted tree with silver gilded roots topped with a multi-faceted mirrored star which reflects rays of magical light across the art deco lobby.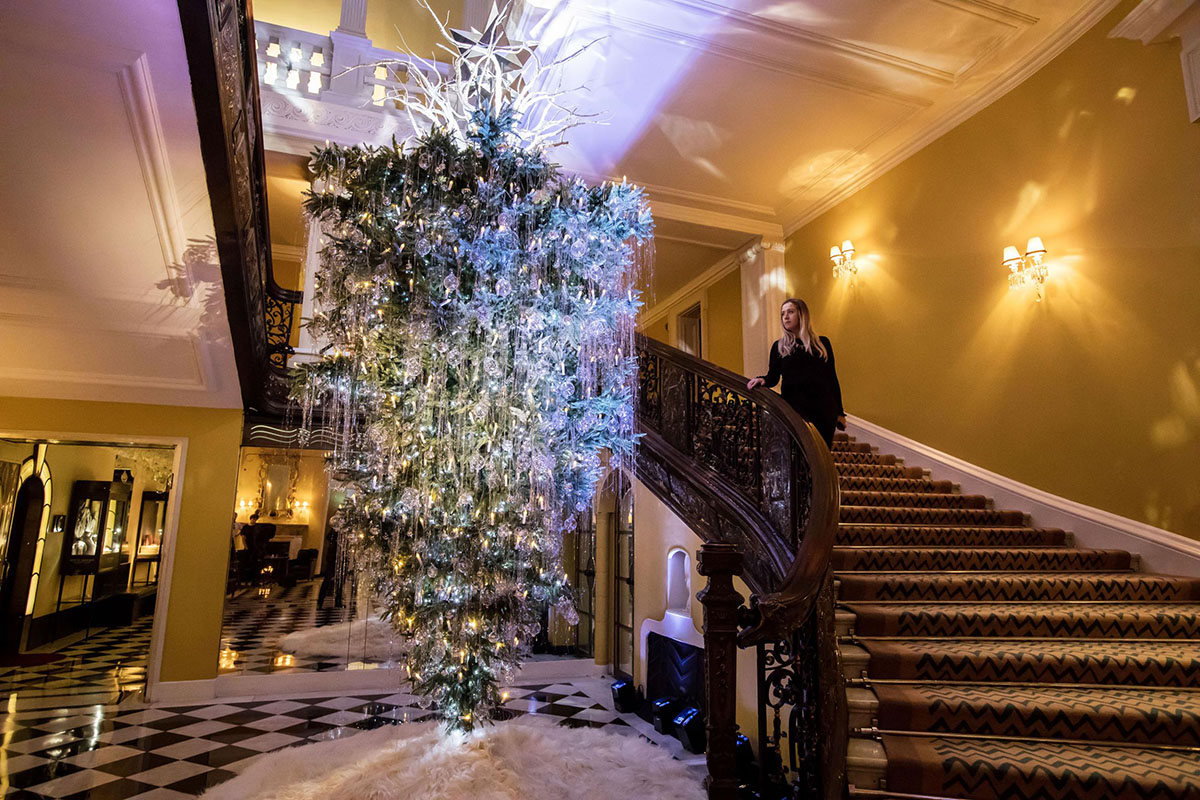 Reminiscent of a silver stalactite, the tree is hung with traditional silver lametta decorations, silver butter leather feathers and snowflakes handmade by craftsmen in Germany with tree candles giving a warm, inviting glow. Under the tree sit hand sewn white Icelandic sheepskin rugs to reflect a recent snowfall.
An inverted candlelit tree takes the place of Claridge's famous central chandelier to add a touch of Christmas chic. The pure white linen cloths that cover the tables under the various trees are symbolic of a Christmas ritual that Lagerfeld's mother would perform every year.

"Christmas trees are the strongest 'souvenir' of my happy childhood," said Karl Lagerfeld.
"We are honoured and delighted that Karl Lagerfeld agreed to design our annual Claridge's Christmas Tree. We believe this magical take on his childhood memories captures the spirit of the season perfectly and adds a sense of fun and glamour to our lobby," said Claridge's General Manager Paul Jackson.
The Claridge's Christmas Tree has long symbolised the start of the festive season in the capital, drawing visitors and Londoners alike to admire its magnificent design. This is the eighth year that Claridge's has invited a creative visionary to reinterpret the tree in their own distinctive style.
In 2016, Apple's designer Jony Ive and British Designer Marc Newson designed Claridge's Christmas tree, which included various iterations of organic forms inspired by technology.
All images courtesy of Claridge
> via Claridge