Saudi Arabia unveils details about 170-kilometre-long mirrored skyscraper: The Line
Details have been unveiled for a 100-mile-long (170-kilometre) linear city, known as The Line in Saudi Arabia.
Officially announced last year, the linear skyscraper was planned without cars and streets and it was planned to be built only around nature.
Described as "a revolution in urban living", the scheme is developed as part of Neom, a planned $500 billion cross-border city in the Tabuk Province of northwestern Saudi Arabia which will incorporate smart technologies. The site, near the Red Sea, will have borders of Egypt, Israel, and Jordan.
The new design details have been revealed by His Royal Highness Mohammed bin Salman, Crown Prince and Chairman of the Neom Board of Directors on July 25th.
The design of the linear skyscraper, The Line, will be 200 meters wide, 170 kilometers long and will be 500 meters tall above sea level, which is expected to provide home 9 million residents.
Consisting of two wall structures parallel to each other, the walls will have mirrored façades reflecting the surrounding desert. When complete, alongside residential units, the structure will offer retail and leisure facilities with parks and schools.
The functional units, scattered within the walls in a set of fragmented buildings, are connected to each other bridges, parkways and green elements - which forms a layered, vertical city.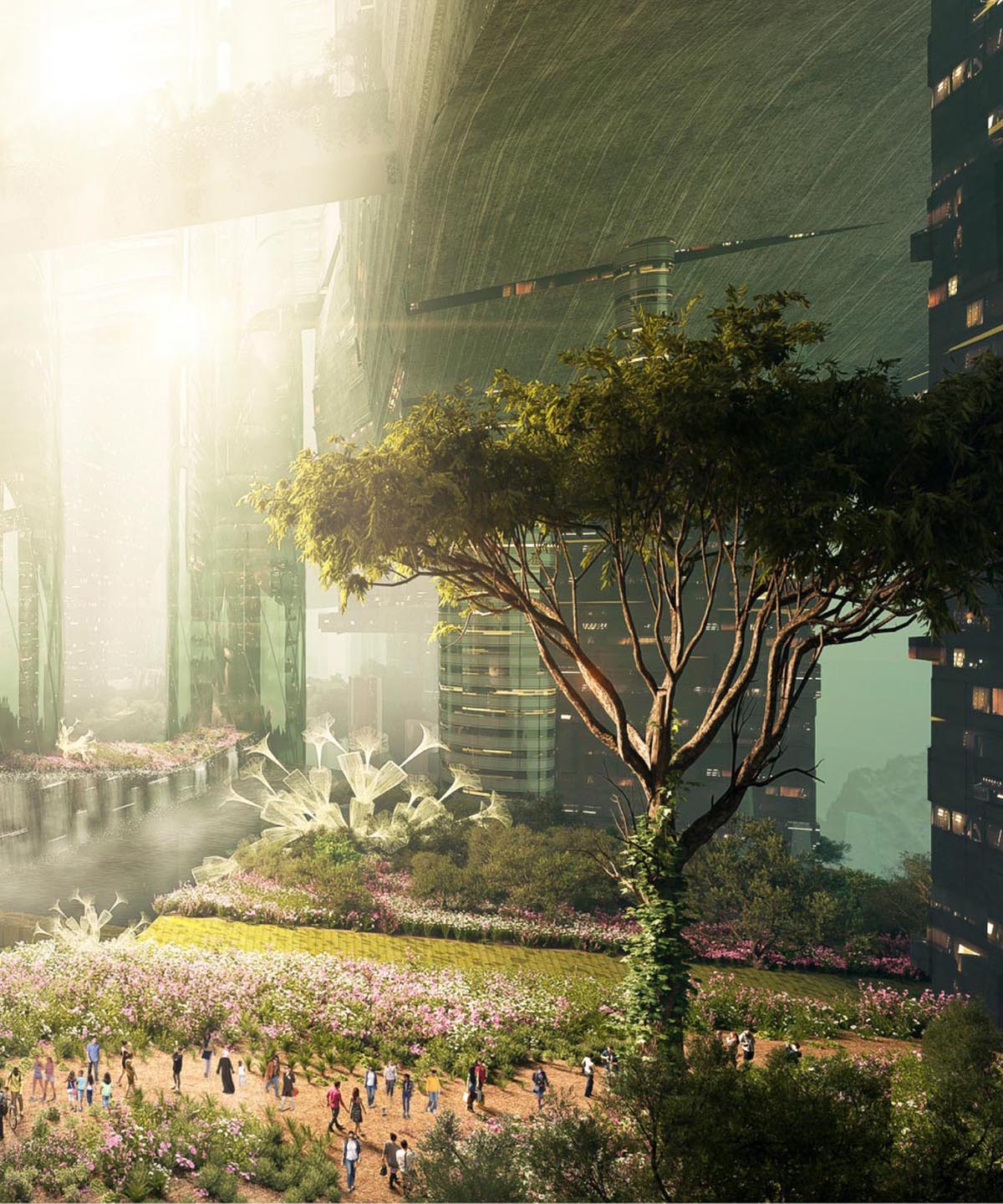 The Line will be built on a footprint of 34 square kilometers, which is unheard of when compared to other cities of similar capacity, according to Neom's press statement.
"This will mean a reduced infrastructure footprint, creating never-before-seen efficiencies in city functions," according to Neom.
By providing an ideal climate all-year-round, it will ensure that residents can enjoy the surrounding nature. Residents will be able to access to all facilities within a five-minute walk, in addition to high-speed rail – with an end-to-end transit of 20 minutes.
"The designs of The Line embody how urban communities will be in the future in an environment free from roads, cars and emissions," said Neom.
The Line is planned to run on 100 per cent renewable energy and prioritizes people's health and well-being over transportation and infrastructure compared to traditional cities.
According to Neom, the infrastructure of The Line puts nature ahead of development and it "will contribute to preserving 95 per cent of NEOM's land."
While no specific architectural firm that designed The Line has been disclosed, Neom stated that The Line "will be created by a team of world-renowned architects and engineers, led by Neom, to develop this revolutionary concept for the city of the future."
"The Line will have an outer mirror facade that will provide its unique character and allow even its small footprint to blend with nature, while the interior will be built to create extraordinary experiences and magical moments," stated a press release.
"At The Line's launch last year, we committed to a civilizational revolution that puts humans first based on a radical change in urban planning," said HRH Crown Prince Mohammed bin Salman.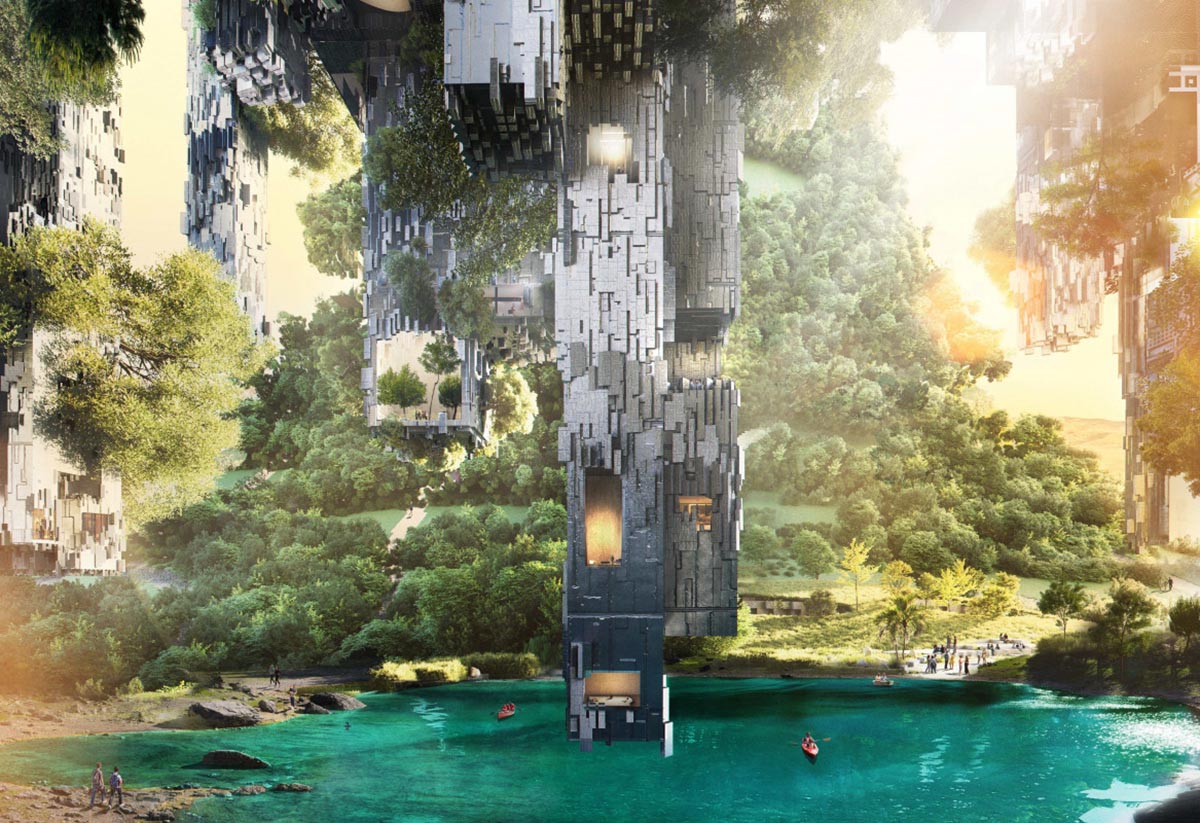 "The designs revealed today for the city's vertically layered communities will challenge the traditional flat, horizontal cities and create a model for nature preservation and enhanced human livability."
"The Line will tackle the challenges facing humanity in urban life today and will shine a light on alternative ways to live," added HRH Crown Prince Mohammed bin Salman.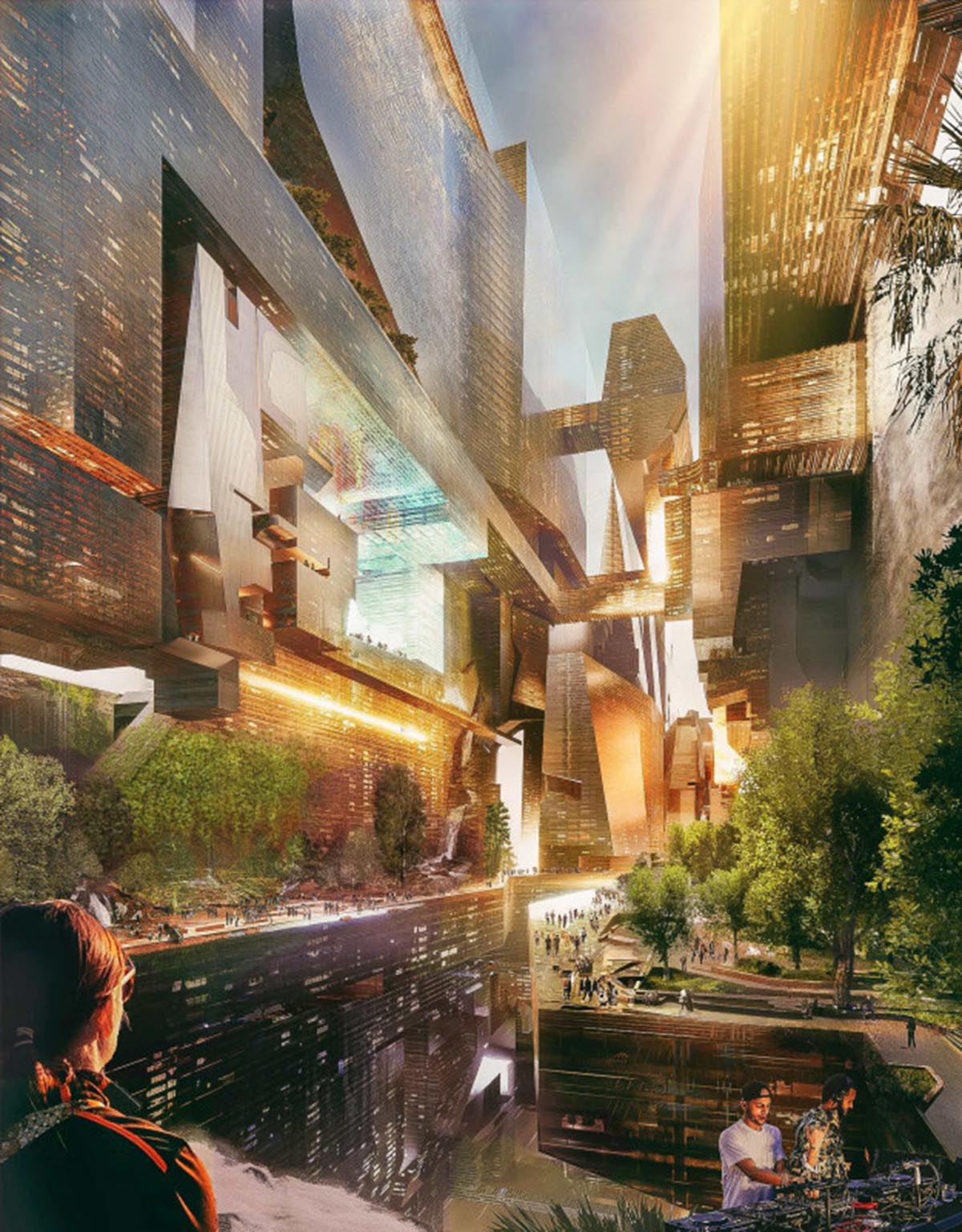 The concept adopts "Zero Gravity Urbanism" approach
As the statement reads, The Line is set to be built a new approach to urban design.
For instance, the concept adopts putting all the layering city functions vertically since this gives people the possibility of moving seamlessly in three dimensions - up, down or across - to access them. This concept is referred to as Zero Gravity Urbanism.
Developed different from just tall buildings, the concept layers all public parks and pedestrian areas, schools, homes and places for work, so that one can move effortlessly to reach all daily needs within five minutes.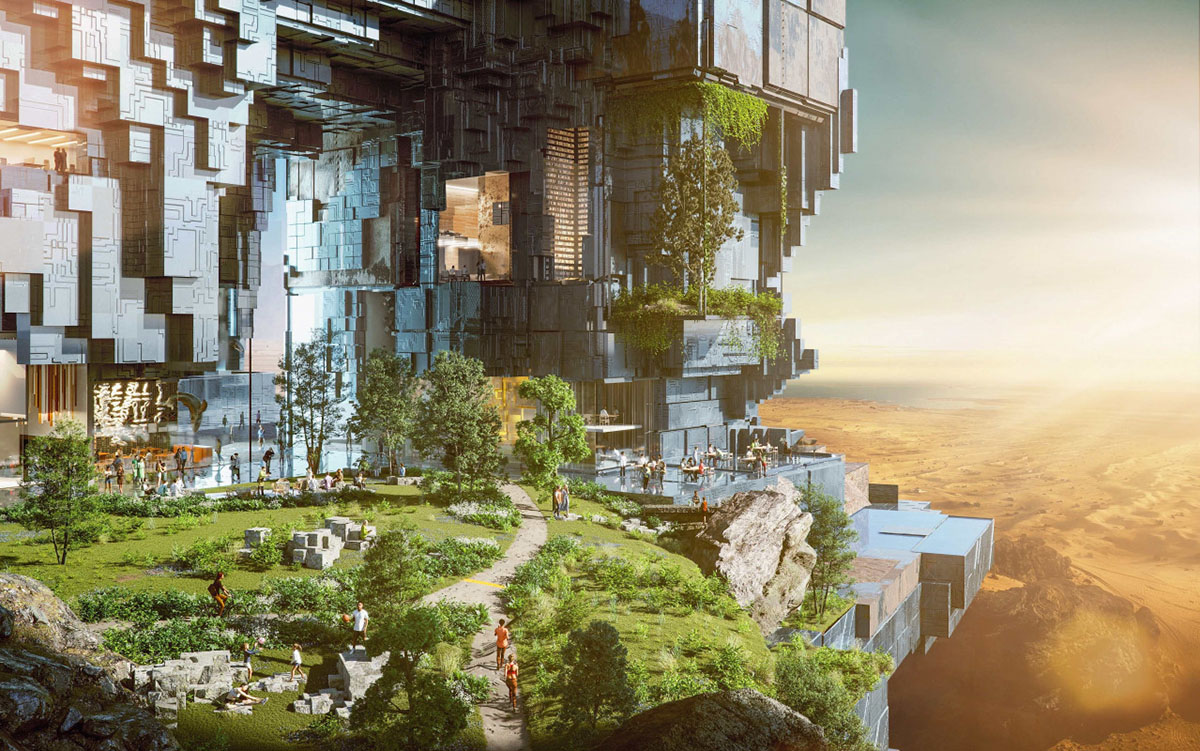 "We cannot ignore the livability and environmental crises facing our world's cities, and NEOM is at the forefront of delivering new and imaginative solutions to address these issues. Neom is leading a team of the brightest minds in architecture, engineering and construction to make the idea of building upwards a reality," added HRH Crown Prince Mohammed bin Salman.
"Neom will be a place for all people from across the globe to make their mark on the world in creative and innovative ways. Neom remains one of the most important projects of Saudi Vision 2030, and our commitment to delivering The Line on behalf of the nation remains resolute," concluded HRH Crown Prince Mohammed bin Salman.
"The city will be zero-carbon"
The linear city is defined to be zero-carbon, through the elimination of carbon-intensive infrastructure like cars and roads.
"It will operate on 100% renewable energy, including the operations of its industries. The integration of nature and open spaces throughout will serve an important role in purifying air quality," according to Neom.
Neom stated in its website that The Line is built for "humans, not technology", it is conceived as "a cognitive city that predicts and reacts to what we need, not the other way round."
According to a statement, "zero-gravity living will mean a higher-density footprint creates a richer human experience, and new business opportunities. Some 380,000 jobs will be created by 2030."
"In order to change business as usual, the city's design will be completely digitized, and the construction industrialized to a large degree by significantly advancing construction technologies and manufacturing processes," Neom stated.
Unveiled for the first time last year, The Line is being designed to connect four distinctive ecologies: Coastal, Coastal Desert, Mountain and Upper Valley.
Neom has also launched an exhibition in Jeddah to share the recently announced designs of The Line with the public.
The show includes detailed designs, renders and architectural concepts of The Line, enabling visitors to better understand the scope and complexity of the project.
The exhibition will run from August 1 to August 14, before moving to other locations such as the Eastern Province and Riyadh. It will be open daily from 10 a.m. to 11 p.m. and advanced registration is required. Visitors can now register to receive free tickets via Hala Yalla (Link).
All images and video via Neom.
> via Neom