HENN completes new baramundi Headquarters in Augsburg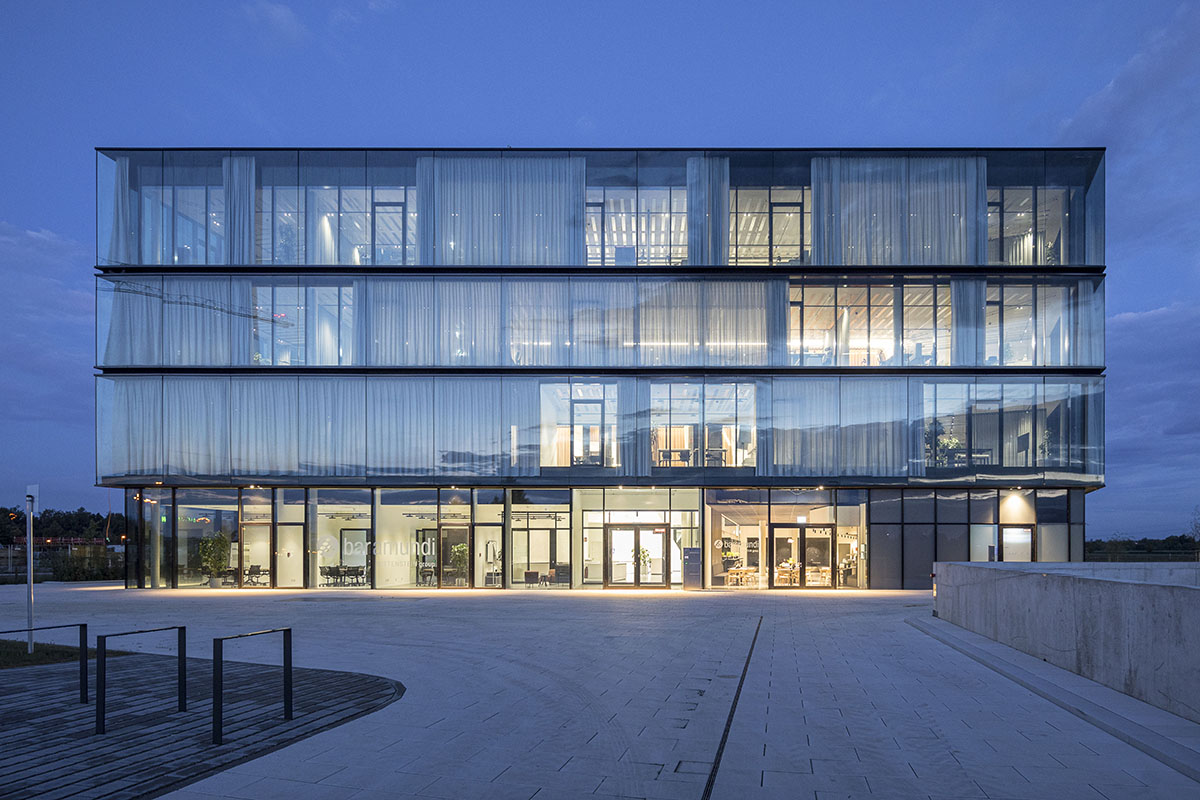 Munich, Berlin and Beijing-based architecture practice HENN has completed the baramundi Headquarters in Augsburg, Germany.
Named baramundi HQ, the 13,600-square-metre building combines social and technical performance for the young software company baramundi.
The building was completed as one of the first pilot projects of Augsburg Innovation Park, while the HQ helps strengthen Germany's position as a driver of technical innovation.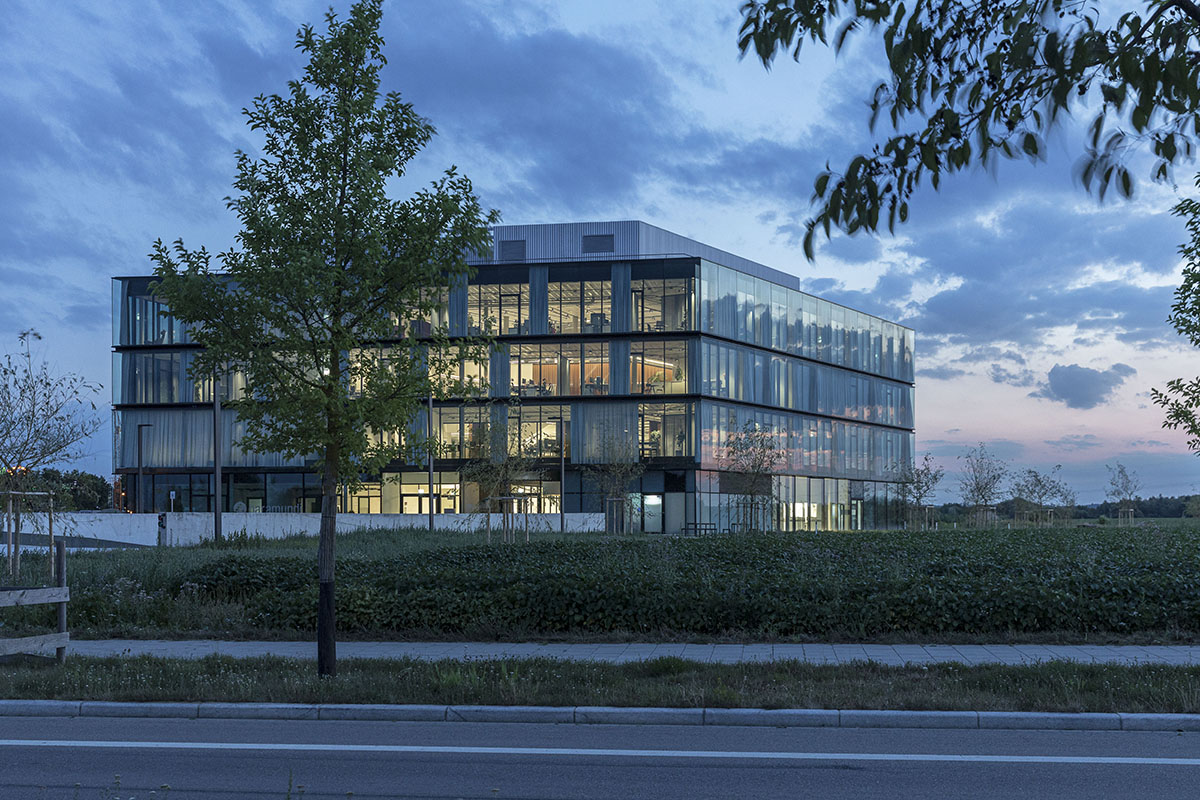 Offering a platform for connection and collaborative work, the building contains a public canteen, flexible collaboration spaces, dedicated work areas, a gym, and rooftop terrace with views of the Alps.
The spaces are organized around a dynamic interior atrium whose rotating and overlapping cut-outs create a mix of single, double, and full-height spaces. The atrium creates an energetic social core for the building, and its cascading staircase functions as an informal communication space.
baramundi HQ is an agile work environment whose flexibility is expressed in the always-changing character of its facade. The minimal glass volume is articulated with precision strip steel and elegant reveals, while the semi-automated curtain system offers a playful, yet highly-functional sun-shading system.
The system combines low-tech curtains with a high-tech, automated track system. The curtains follow the sun's path and provide variable degrees of shading for workspaces and lounges.
The curtains create a diaphanous interiority, rather than sealing the building off, their gentle movements and seemingly-random patterns create a direct connection to the natural rhythms of the outside world.
In contrast to the sleek, minimal facade the interior is made of raw, exposed, and natural materials. Exposed concrete, unfinished anodized surface, and visible metal sheets.
Workspaces utilize natural colors and materials such as wood and fabric. All the surfaces facing towards the atrium are clad in white acoustic coating that dampens sound and amplifies natural, diffused light. Bronze-colored curtains serve as flexible interior partitions to create easily adaptable spaces.
The headquarter's concrete slabs are thermally activated, and use radiant heating to maintain a 21 degree temperature throughout the year, acting as a thermal buffer during the summer and winter.
The exposed concrete is inlaid with layered acoustic panels, the perforated metal layer allows for thermal conduction, while the foam layer absorbs sound.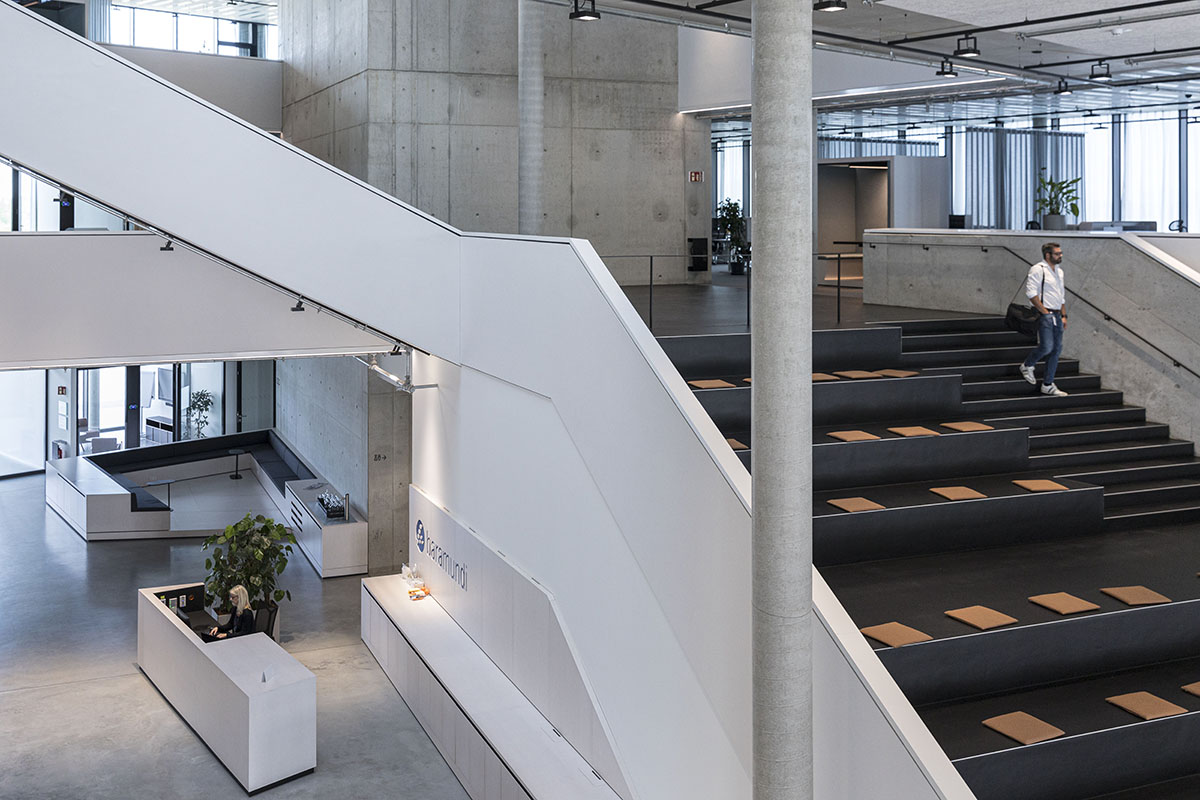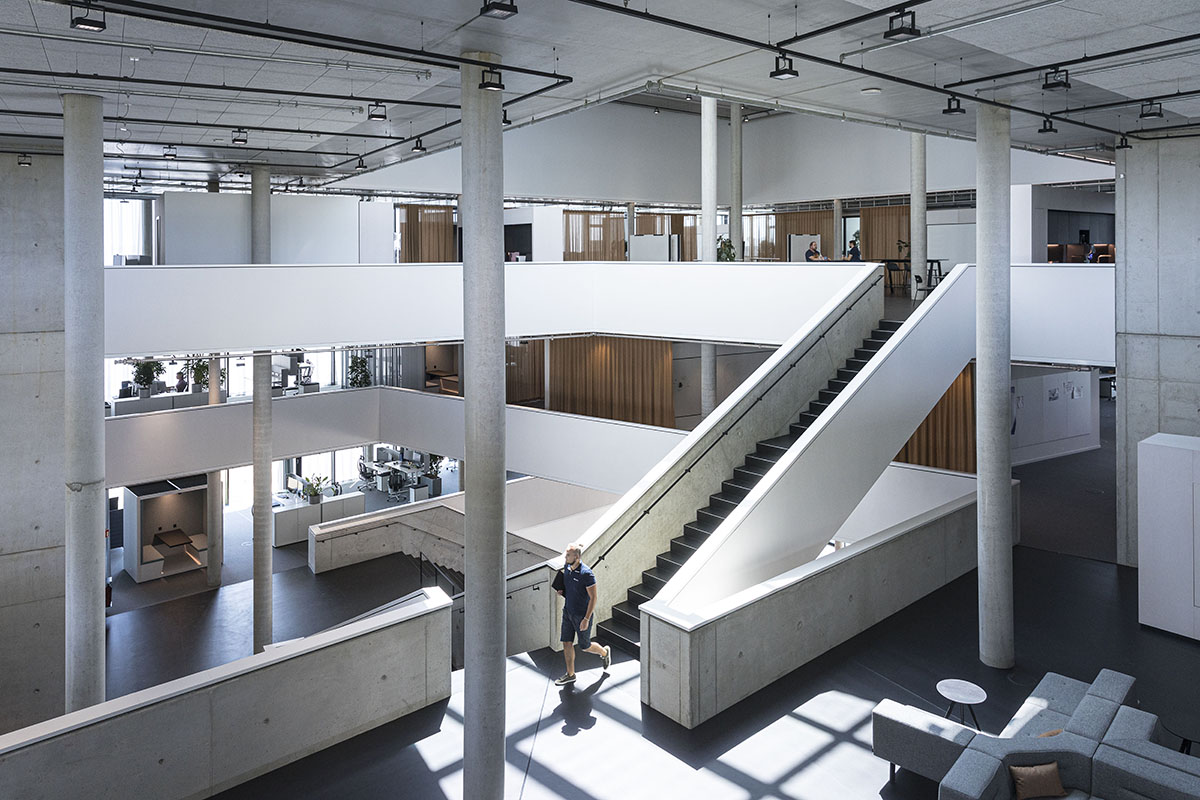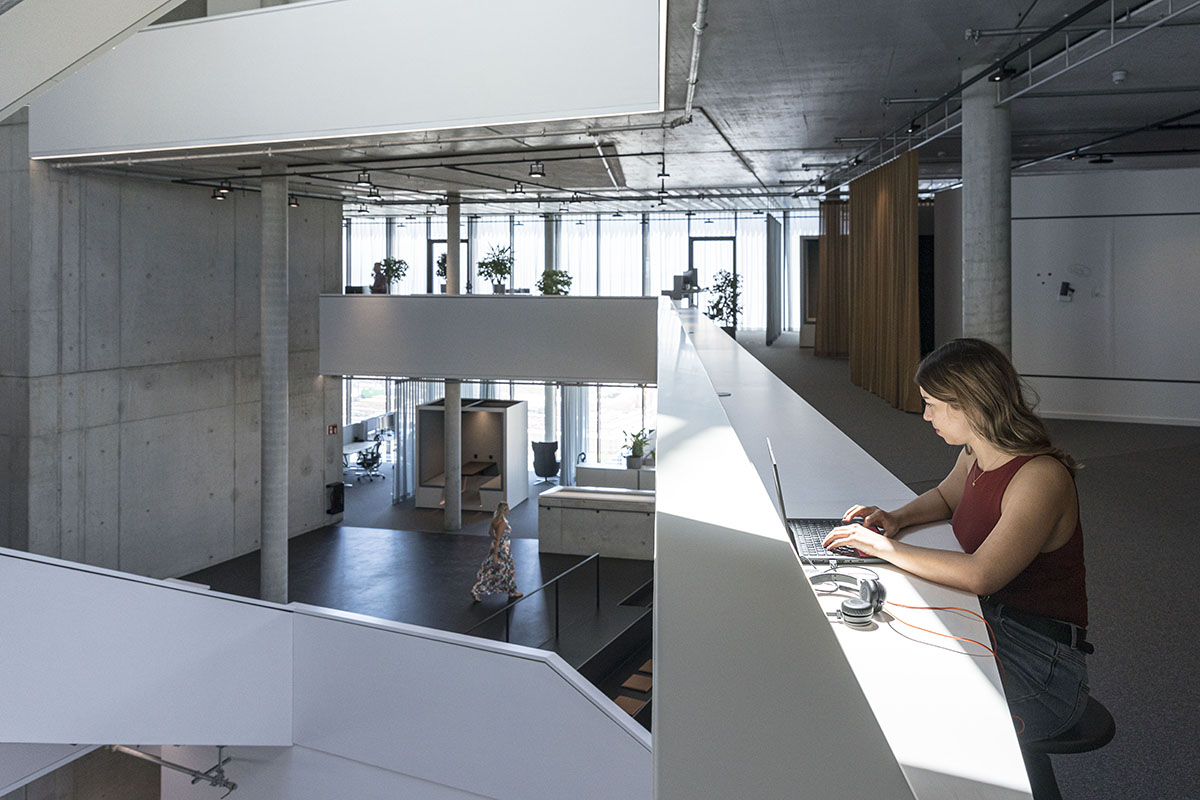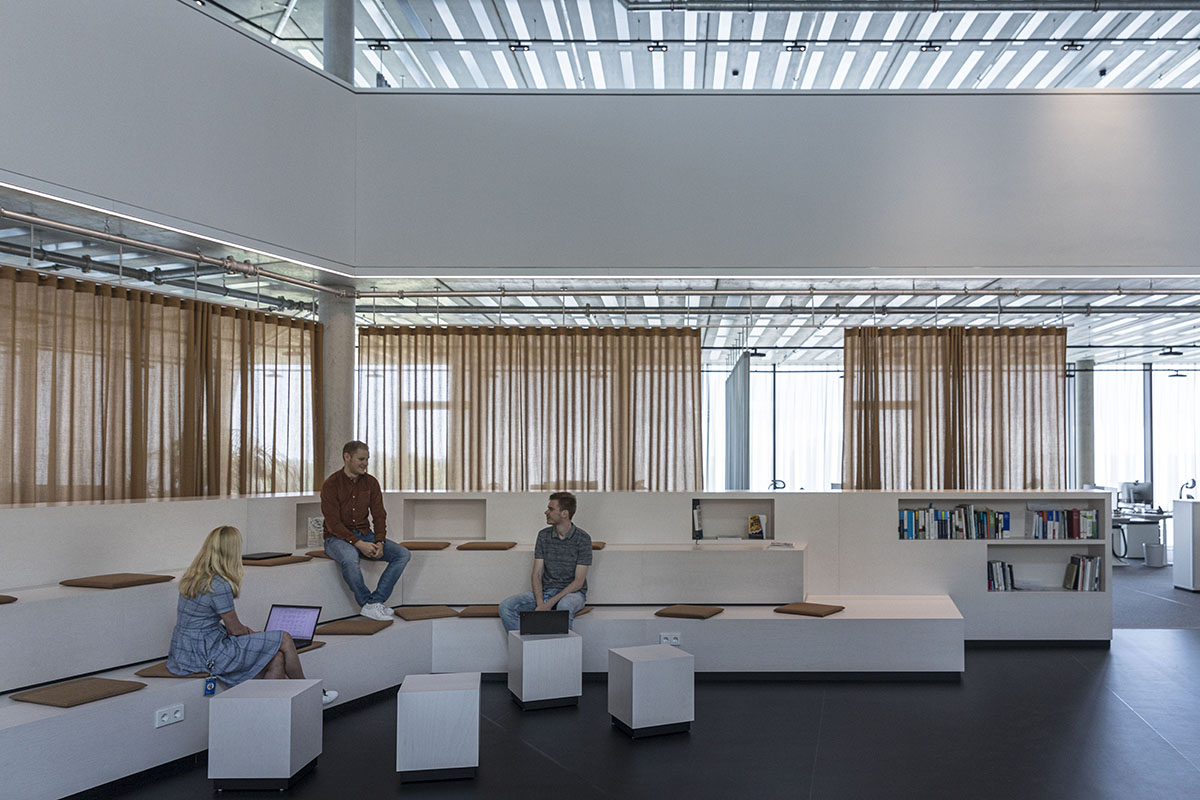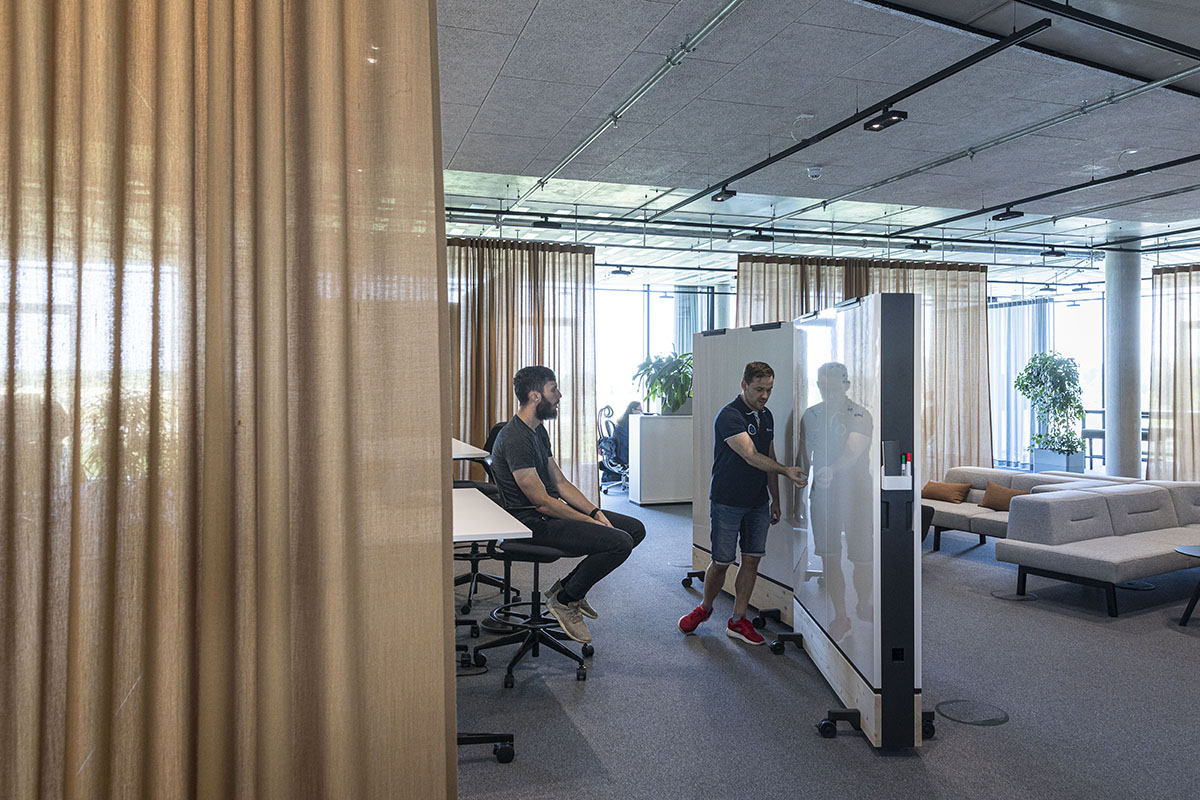 Floor plan
Floor plan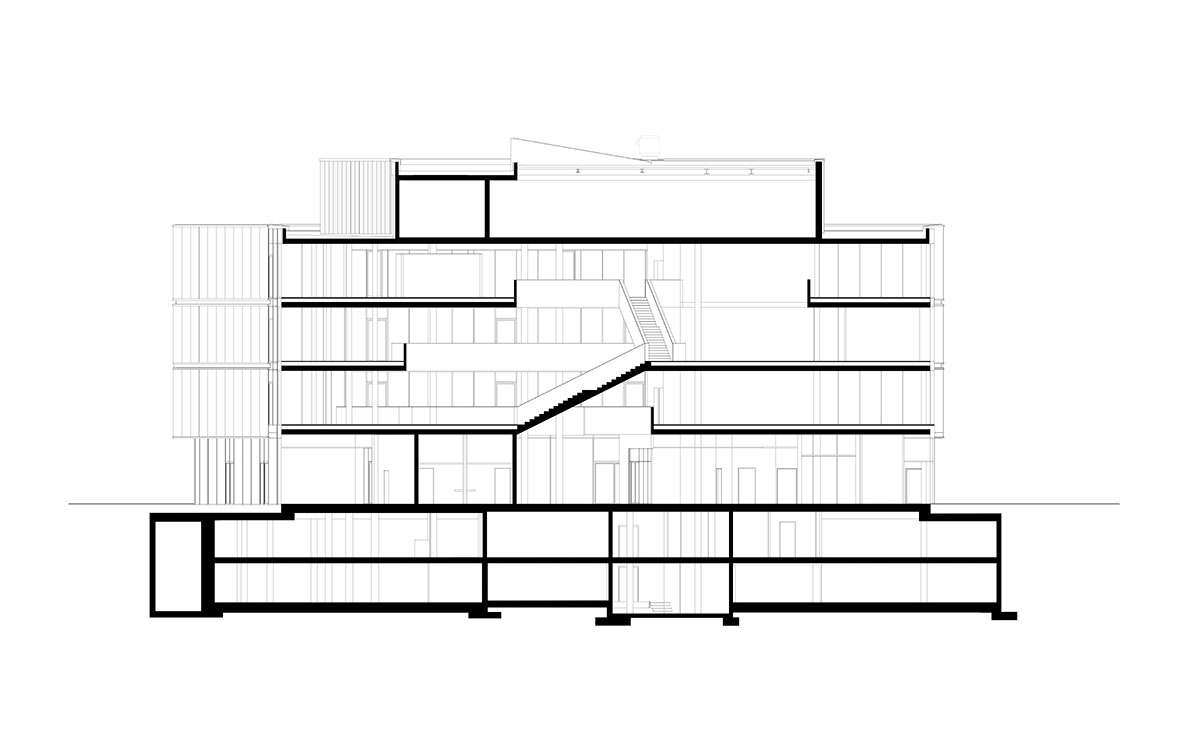 Section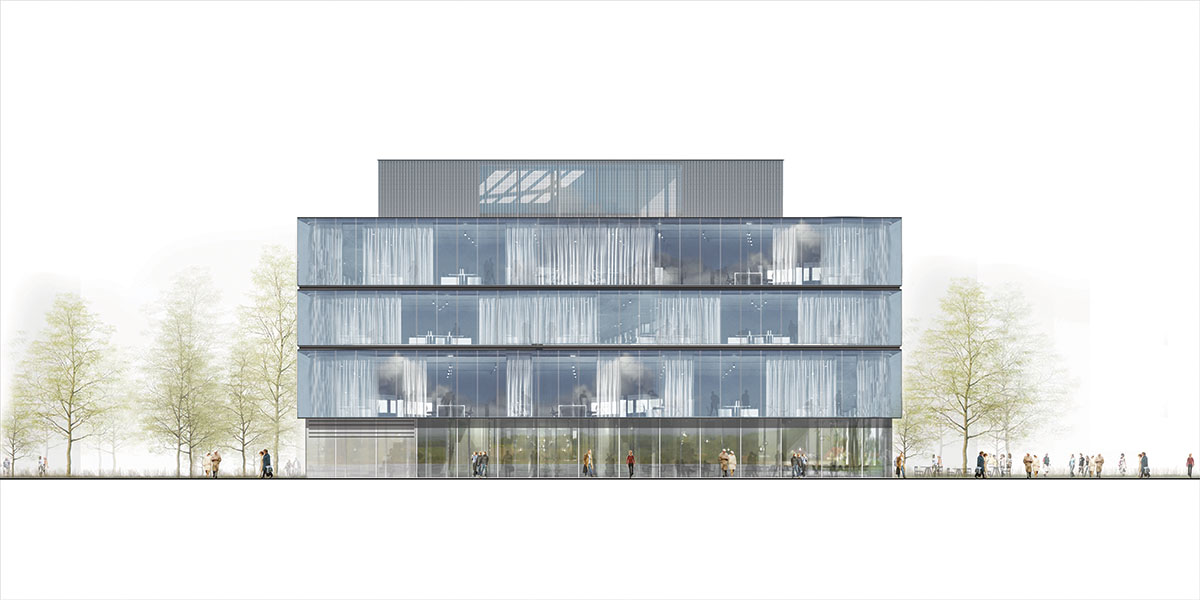 Elevation
Elevation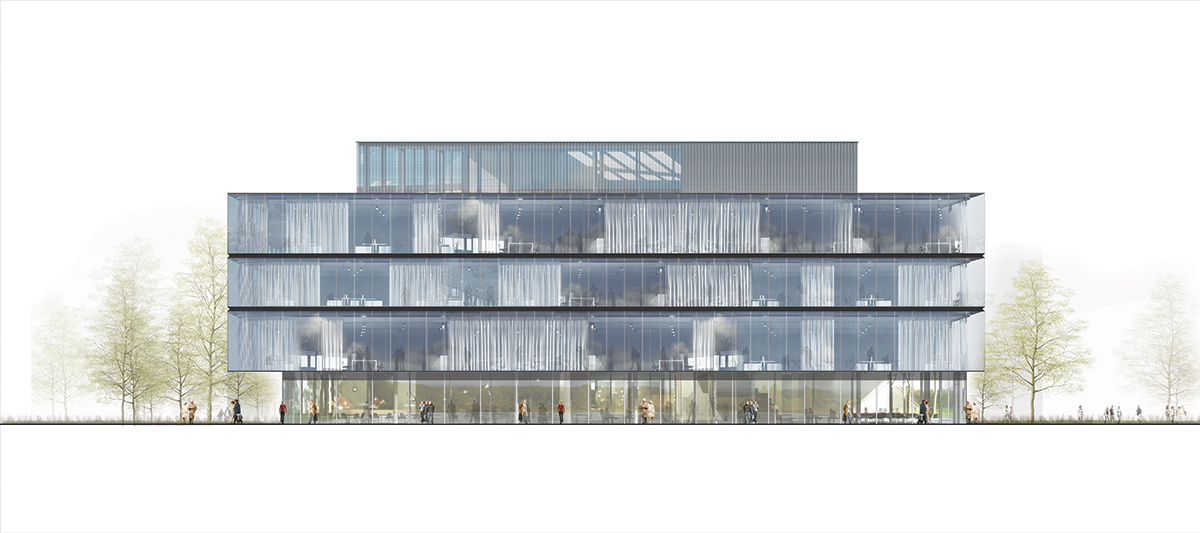 Elevation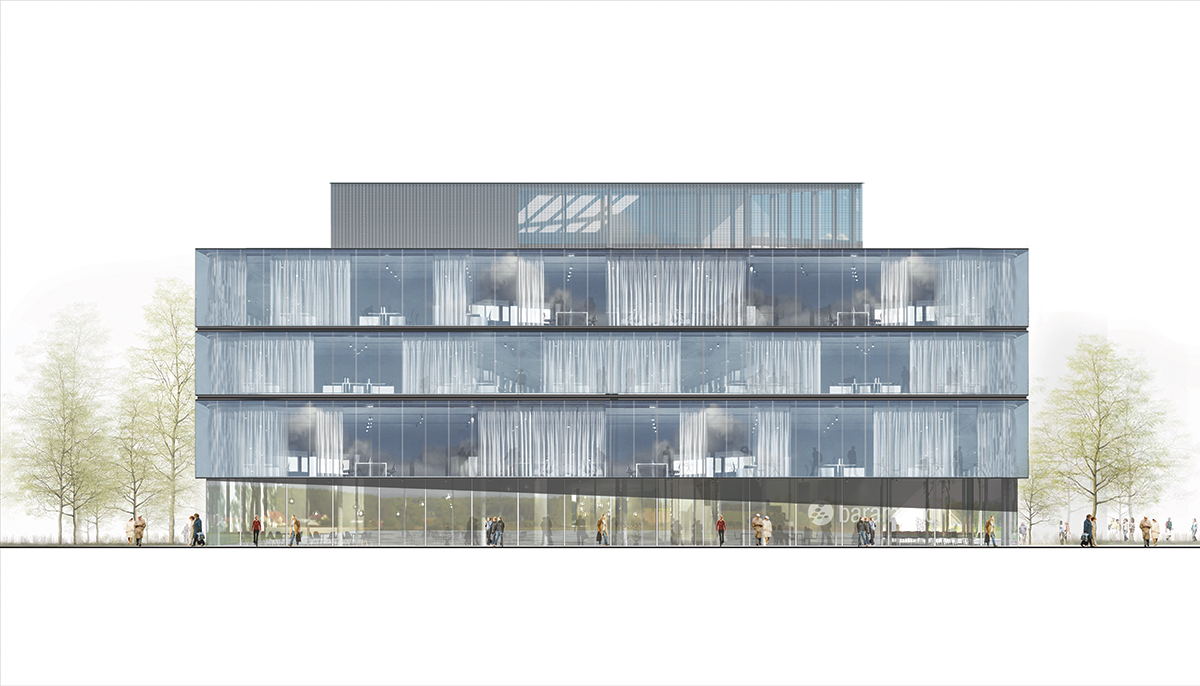 Elevation
baramundi Headquarters is one of notable projects of HENN, which includes Zalando Campus in Berlin built in 2018, Continental HQ in Hannover built in 2022 and Google Office in Berlin expected to be completed in 2023.
HENN's other project City University Hong Kong Dongguan Campus (CityU Dongguan) has began construction in Dongguan, China.
Project facts
Project name: baramundi HQ
Architects: HENN
Location: Augsburg, Germany
Year: 2022
Status: Completed
Client: Wittenstein Immobilien GmbH
Area: 13,600 m2
Program: Canteen, Office, Gym
Consultants: Sailer Stepan Tragwerkteam München GmbH (Structural Engineering), iPb Ingenieurbüro Planung Blei (Facade), PMI (Acoustical engineering), Ingenieurbüro Hausladen GmbH (Climate Concept), Pfähler + Rühl Ingenieurbüro GmbH (Technical Building Equipment), Ingenieurbüro Rainer Metzger (Electric Planning), Nowak.Müller Landschaftsarchitekten (Landscape), Geisel GmbH (Kitchen planning)
Partner in Charge: Joachim Grund
Project Director: Peter Bäuml, Thomas Polster
Team: Alexandra Berger, Michael Reininger, Florian Kornberger, Kathrin Schmidt, Kathrin Stamm, Handan Yalki Toyhan, Quirin Mühlbauer, Deborah Klajmic, Markus Jakobi.
All images © Laurian Ghinitoiu.
> via HENN