Henning Larsen transforms old Swedish town hall with inner courtyard and dome-shaped glass roof
Danish architecture firm Henning Larsen has transformed an old Swedish town hall with light-lit inner courtyard covered by a striking dome-shaped glass roof in Uppsala, Sweden.
Named Uppsala Town Hall, the 25,000-square-metre project comprises the transformation and extension of existing town hall which was proposed by Swedish architects Erik and Tore Ahlsén in the 1960s.
Erik and Tore Ahlsén had planned four five-story buildings congregating around a central outdoor courtyard, however, the architects, who had to finish the project early due to financial difficulties in 1964, were unable to construct one of the buildings in its entirety.
As a result, an L-shape was formed and the envisioned courtyard remained undefined, eventually becoming quite a dull parking lot. Over the five decades that followed, the city tried several times to continue building, without success.
Henning Larsen was commission to transform the existing town hall in 2016, together with Danish landscape practice SLA, and Swedish development consultancy firm Tyrens, and to fully unfold the social, environmental, and historical conditions of the existing building.
The new Swedish town hall accommodates to Uppsala Municipality Arenas and Properties in the north of the Swedish capital Stockholm.
Henning Larsen is inspired by the Japanese philosophy and art of repairing pottery with gold, known as Kintsugi, this was an inspiration for connecting the original building with a new one, according to the firm.
"A town hall is a physical manifestation of our democracy in the sense that it brings elected officials and citizens together," said Jacob Kurek, Global Design Director at Henning Larsen.
"To reflect on this and at the same time build on the original vision of the town hall, we have designed a courtyard where citizens are invited right into the heart of the town hall."
"As architecture has evolved so has our technology, at Uppsala Town Hall we have used the latest solutions to turn a 1960's building into a modern, super energy efficient building designed for the next 60 years of democracy," Kurek added.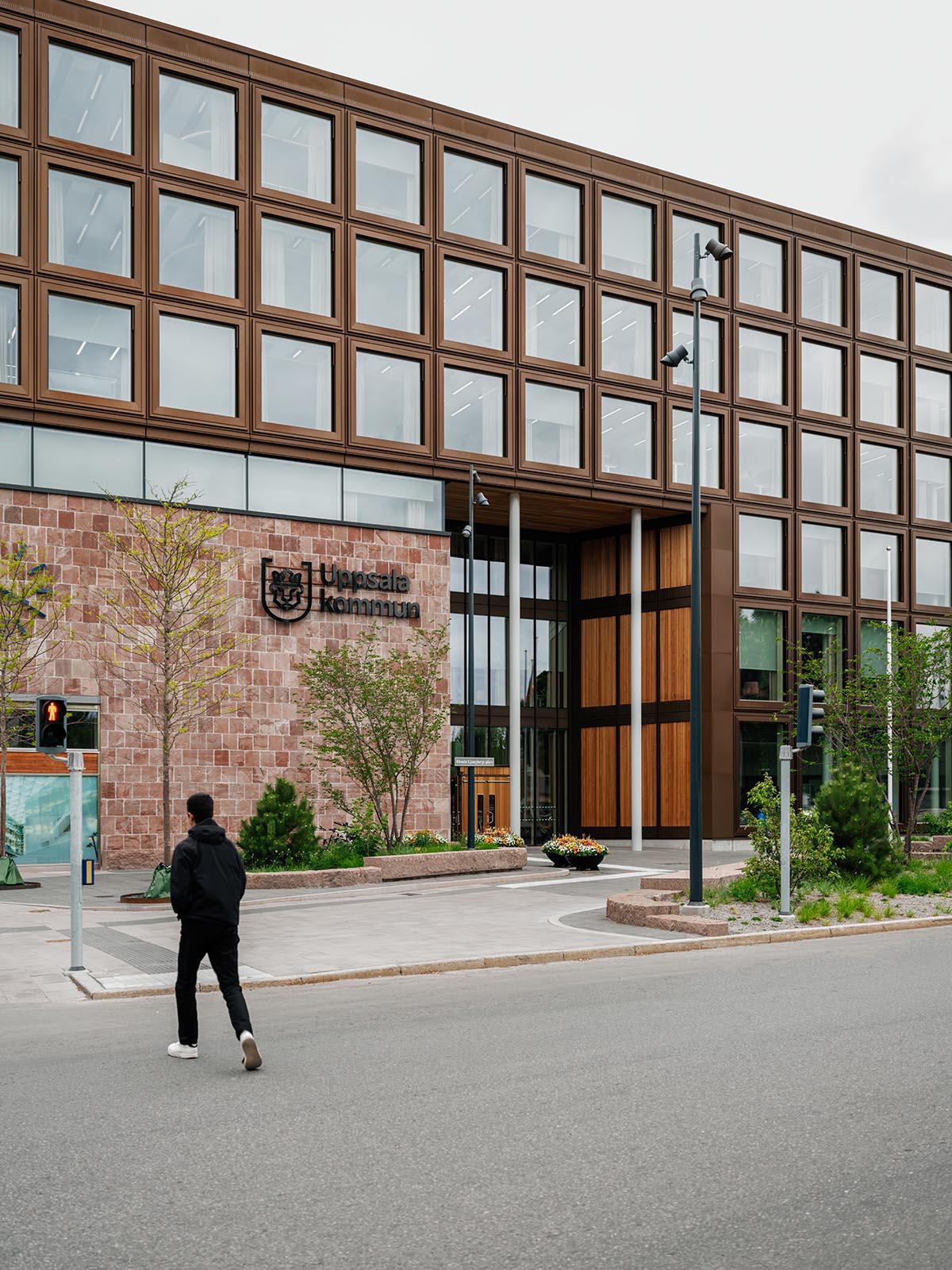 Regarding the transformation of the building, Per Ebbe Hansson, Lead Design Architect at Henning Larsen, said: "Four connected buildings were originally planned, but only two were built."
"In fact, one of those was not built as planned but only had three stories. Nonetheless, they had prepared a structure underneath that was strong enough to continue construction in the future."
"They knew it would be difficult to do later, so they prepared. It's just so thoroughly planned, it was quite incredible to have such a thoroughly planned basis to work from and update it to today's standard's both in terms of society and building regulations," Hansson added.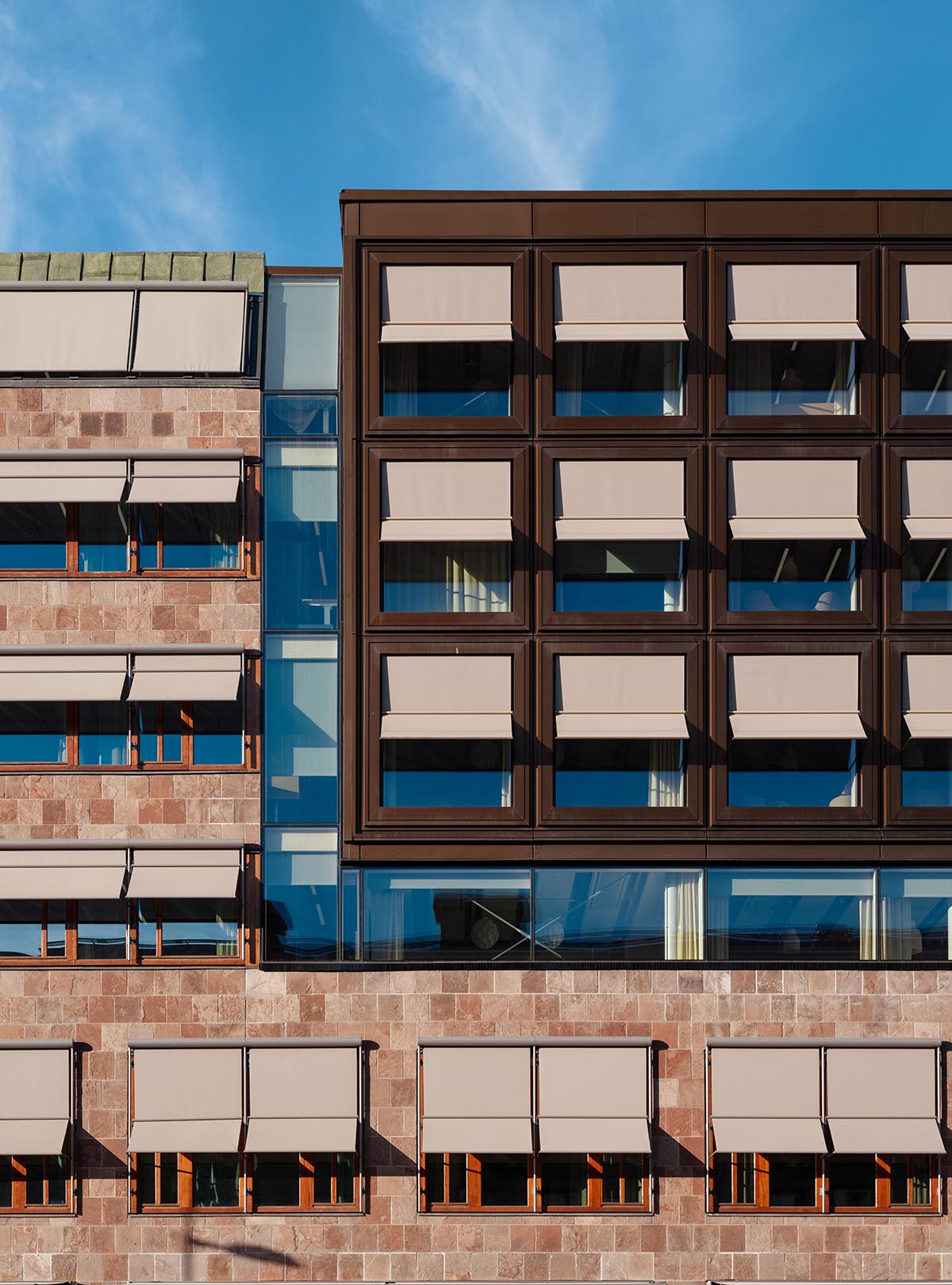 The unrealized plan meant that its intended function was never quite fulfilled. Uppsala City Hall never managed to accommodate all the municipal departments and offices as, over the decades, many of them dispersed throughout the city.
Short of an assembly hall, the elected politicians would even gather periodically in the neighboring Concert Hall for discussions and meetings. In short, Uppsala's City Hall never became the place it was intended to become.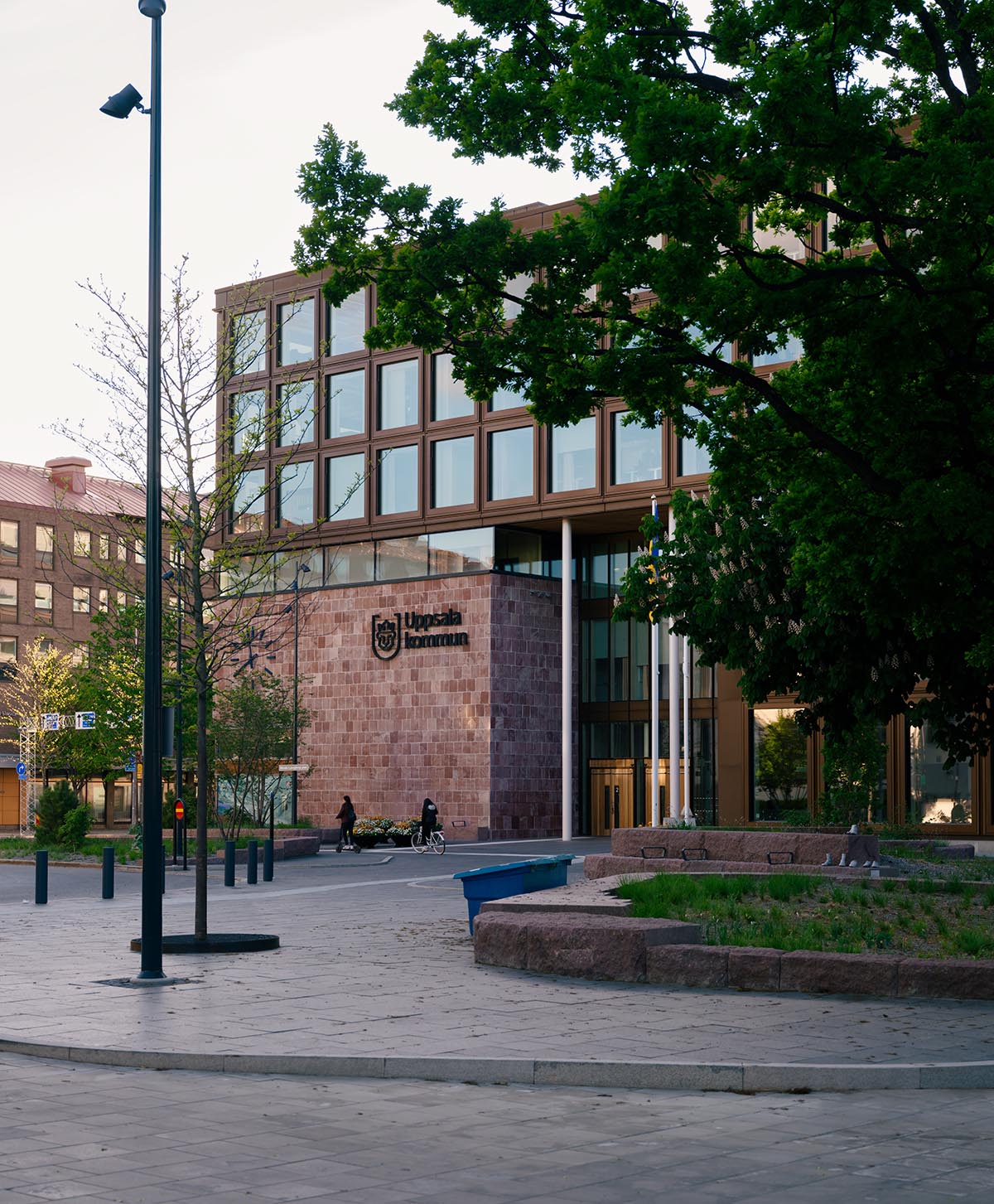 "We had to go and look for the small details of the construction and try to uncover what the actual plan was: What were the meanings of these choices? What did they want of this space all those years ago? And then we had to ask ourselves: How can we build upon that? How can this inform our offering?," said Per Ebbe Hansson.
"So, it was really like going on an exploratory journey of discovery and unraveling the past in a way that I didn't expect. Different elements came together like a mystery or puzzle that you're trying to solve," Hansson added.
The town hall engages with the citizens. Guests are invited inside through a passageway that runs through the ground floor of the building forming the heart of the town hall.
The ground floor consists of public services and programs such as a café, a restaurant, shops, and exhibition facilities.
"Transformation processes have a very different mindset than designing from new, but at the same time, it can produce exciting and unexpected results, pushing and challenging the new because you have the old architecture playing an active role, like another voice in the discussion," said Per Ebbe Hansson.
"We wanted to add to the existing building in a way that highlight the existing and the new."
"That was when the idea of Kintsugi came up. We have simply used glas in stead of gold. As a result, past, present, and future come together in the transformed town hall," Hansson added.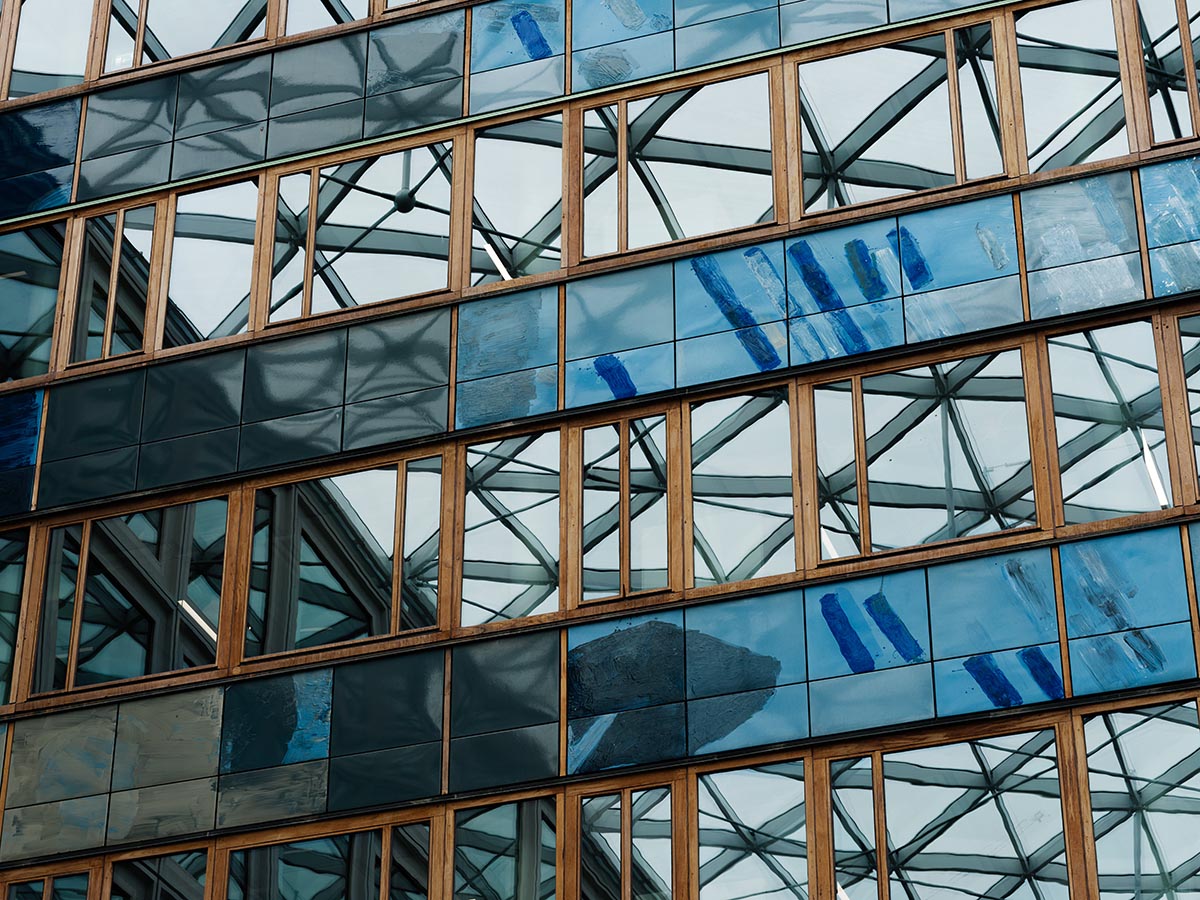 Now open to the public, the new building carries the legacy of the old but boasts 14,000 new square meters to finally house all the municipality's activities.
An indoor courtyard, encompassing a total of 1,500 square meters, is covered with a striking cantilevered dome-shaped glass roof, weighing 700 tons.
The courtyard offers an inclusive space for residents, municipality staff, and public officials to gather, and a sculptural building located within the courtyard in which the municipal council chambers and assembly hall are located.
As Henning Larsen stated, the building can now fully reflect the democratic values that drive the activities it is home to.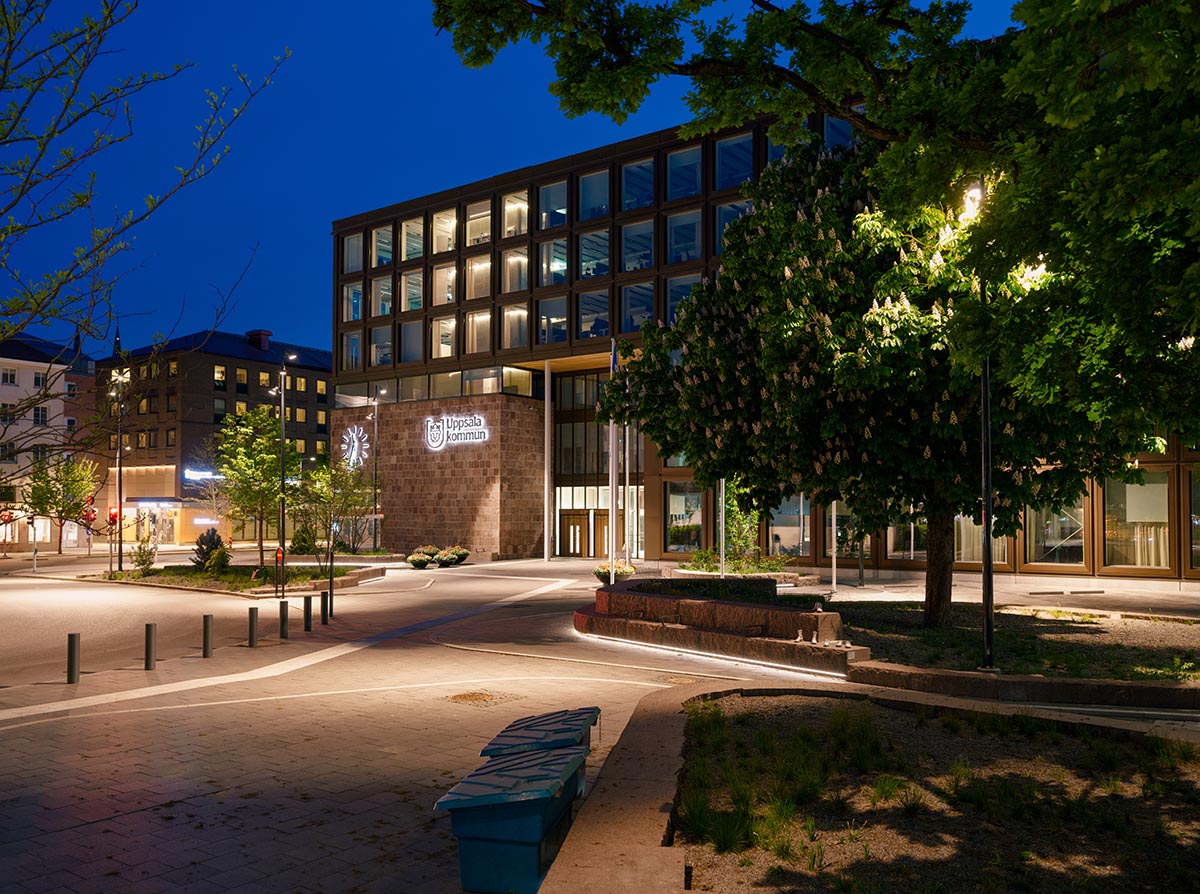 Site plan
Diagram
Diagram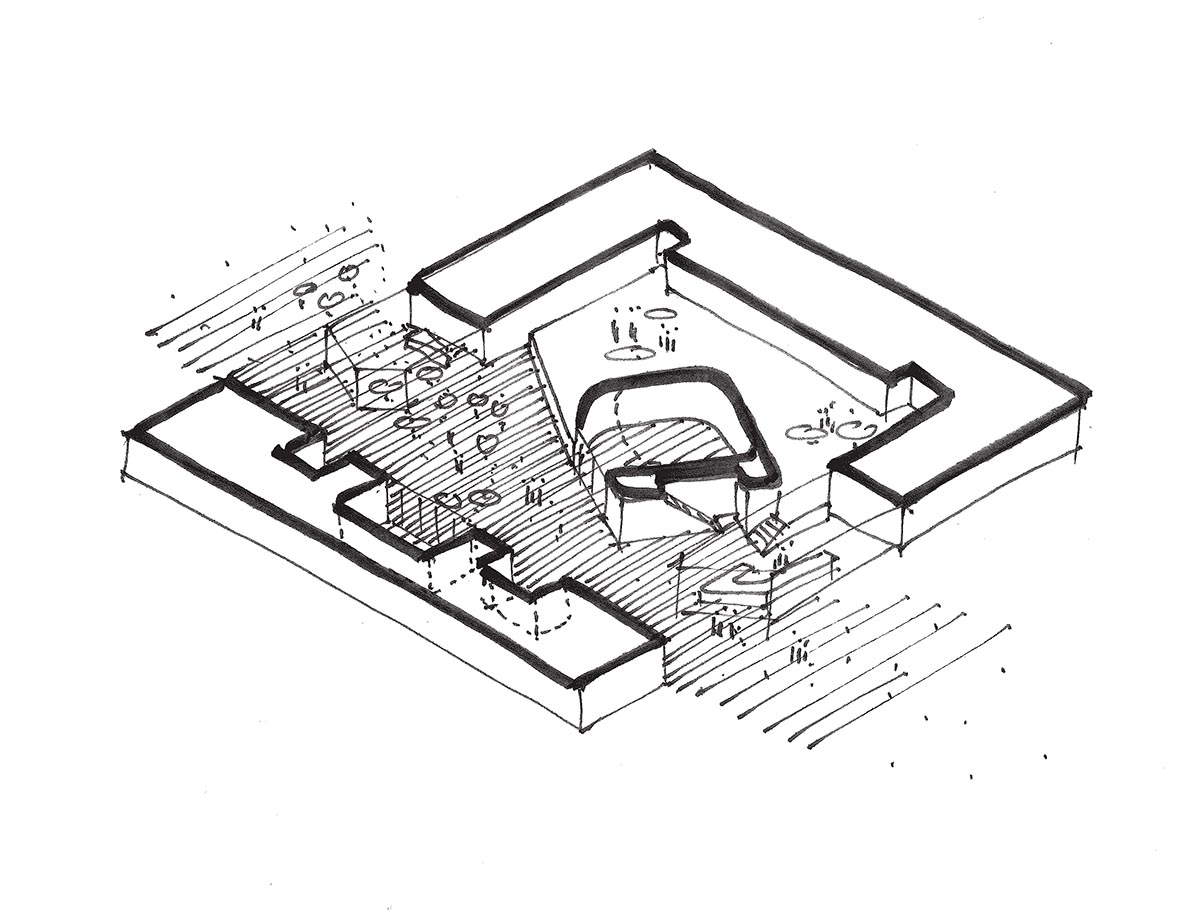 Diagram
Diagram
Ground level plan
3rd floor plan
Section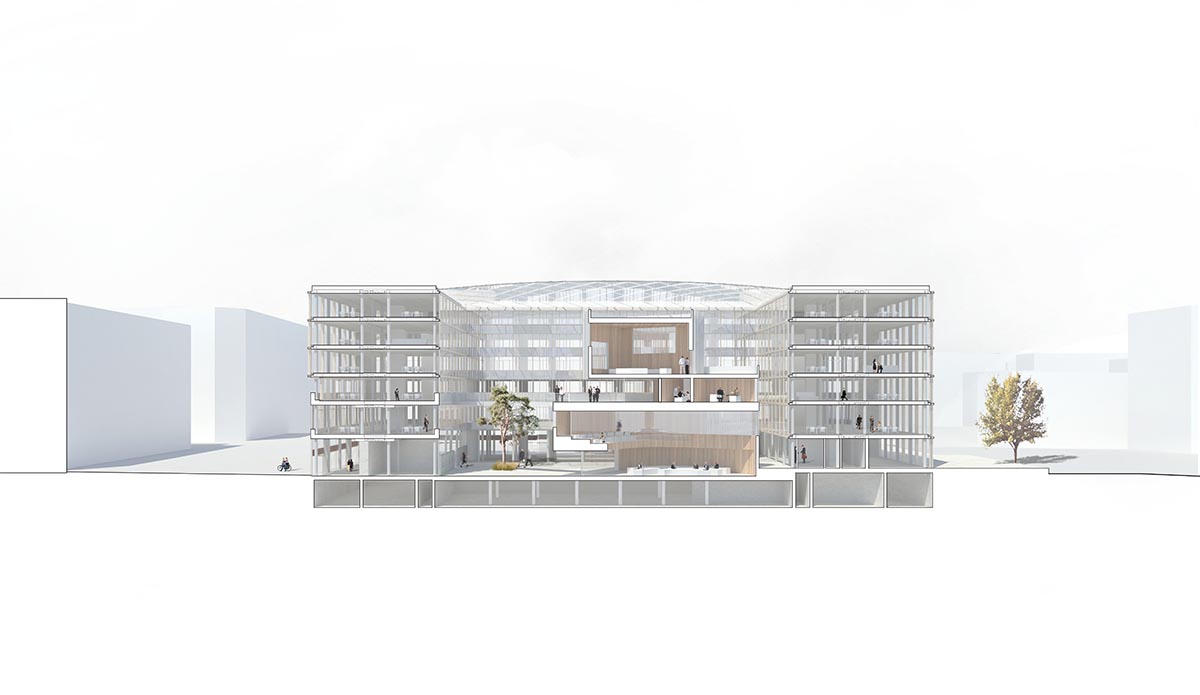 Section
Henning Larsen's other project Forum Medicum is under construction in Sweden. The firm completed an all-timber experience center for World of Volvo in native Swedish landscape.
Project facts
Project: Transformation and extension of existing town hall
Location: Uppsala, Sweden
Year: 2016-2021
Size: 25,000 m2 / 270,000 ft2
Client: Uppsala Municipality Arenas and Properties
Sustainability: BREEAM-SE Excellence
Awards: Building of the Year 2022 by Swedish Byggindustrin
Contractor: Peab
Architect: Henning Larsen
Landscape: SLA
Engineer: Tyréns
All images © Einar Aslaksen
All drawings © Henning Larsen
> via Henning Larsen