Reiulf Ramstad Architects designs brick housing complex in Aarhus
Norwegian architecture firm Reiulf Ramstad Architects has revealed design for a new brick housing complex at the corner of Nørregade and Nørreport in Aarhus, Denmark.
Called Nørregade 6, the 2,000-square-metre project will consist of residential and commercial units. Reiulf Ramstad Architects has won an invited competition to design the project in Aarhus.
Currently in the design stage, Nørregade 6 will be built in an unforeseen and overlooked part in the city of Aarhus.
Consisting of three clearly defined volumes that are entirely made of brick, they are cohesive houses situated at the corner of the highly trafficated intersection between Nørregade and Nørrebrogade.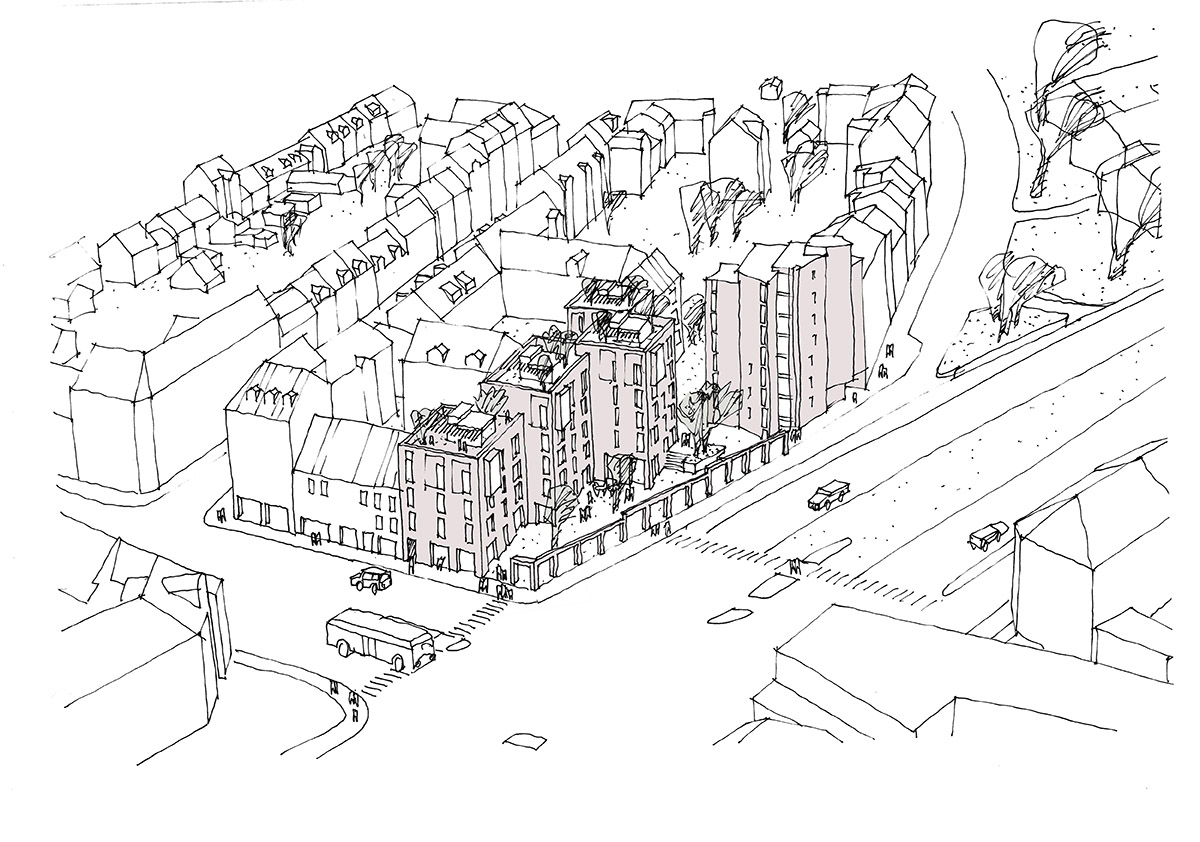 The project will offer 29 apartments and a public programming on the lower level in relation to the square and the pedestrian street enclosed by a brick arcade.
The RRA team integrated a site-specific approach referring to the materiality of the neighbourhood of 'Mengel tower' and proximity to Aarhus University.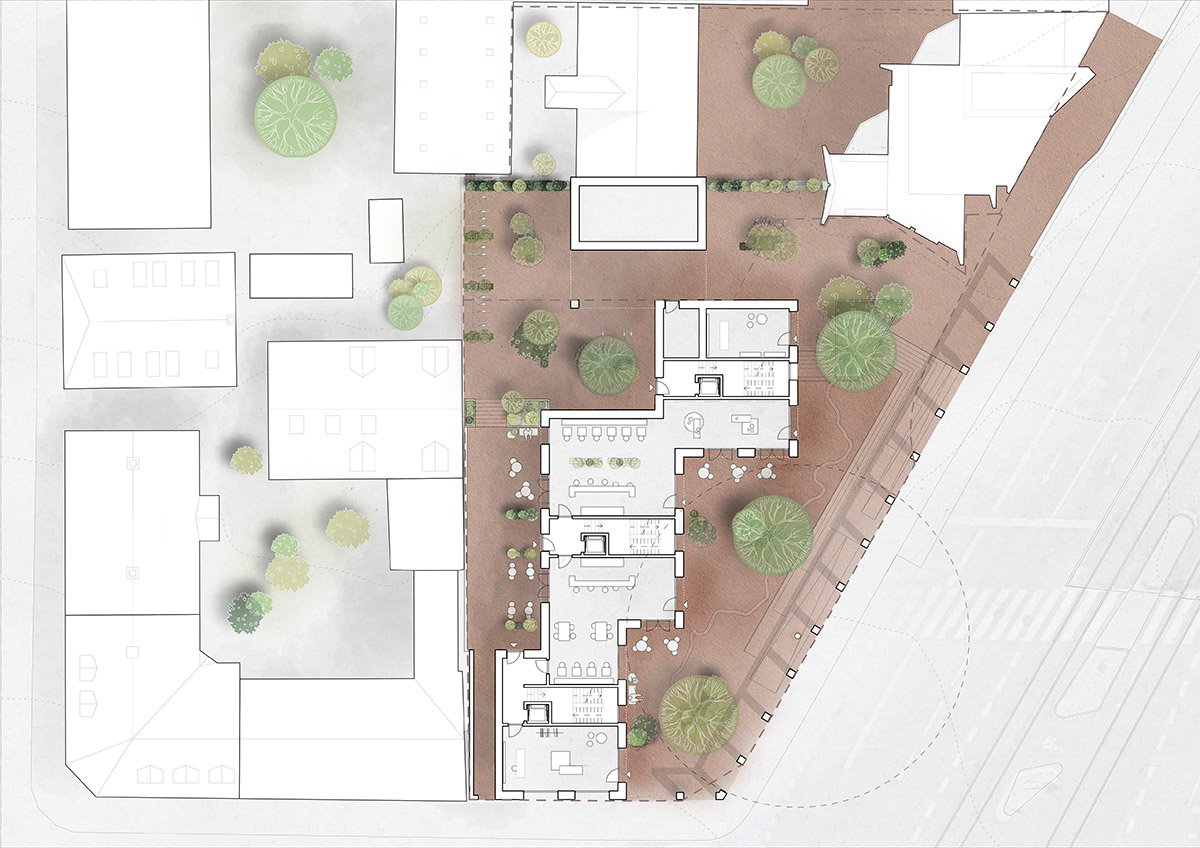 Ground floor plan
This new addition creates a highly sensitive but bold addition to the city, and with a small piazza a new public meeting point. The volumes are arranged in a zigzagged layout that holds the corner of the site.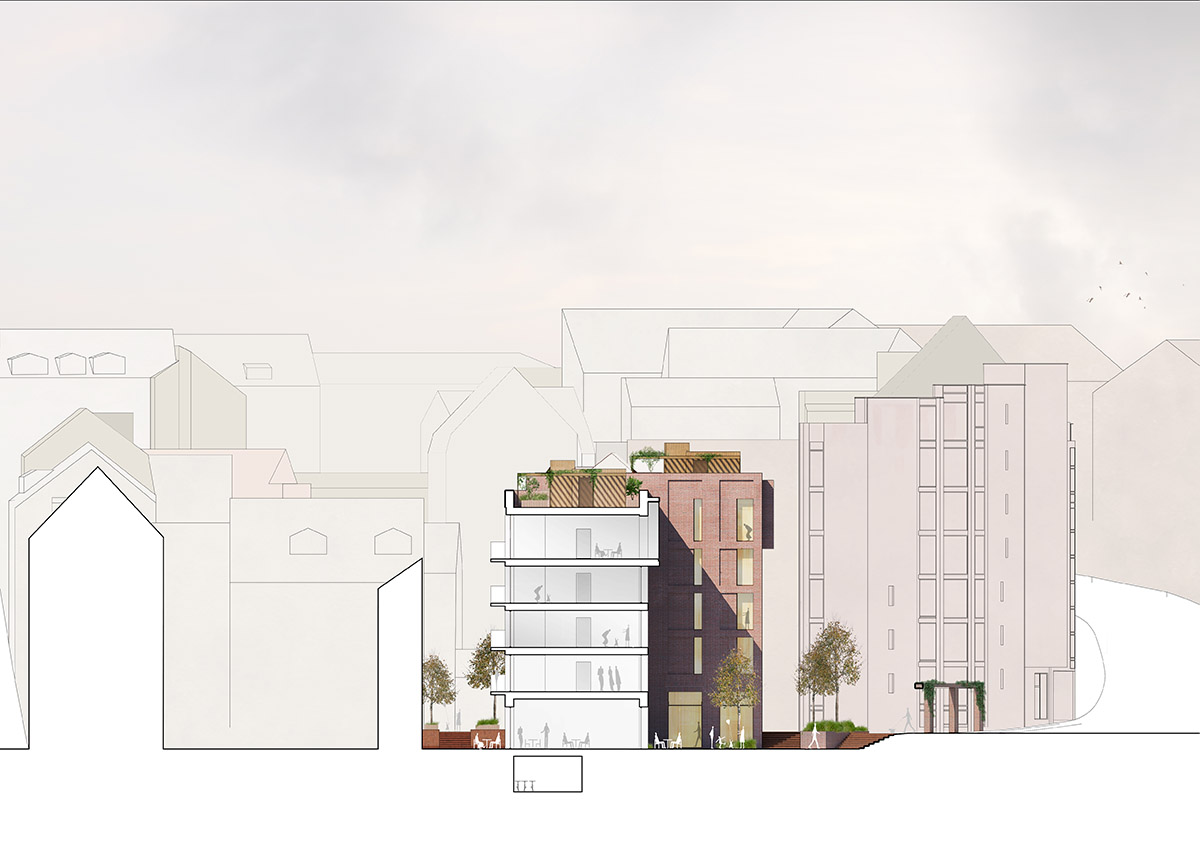 Section
Elevation
Elevation
Based in Norway and Denmark, Reiulf Ramstad Architects was founded by Reiulf Ramstad in 1995. Taking a high level of expert knowledge and a distinct ideology to the core design principles of the studio, RRA designs a wide range of innovative and ground breaking projects in various scale, typology and geography.
The Romsdal Folk Museum in Norway, Bygdøynesveien 15 apartment complex in Oslo, a brick-clad Visitor Center in Denmark are among significant projects of the studio.
RRA won the 31st Cycle of WA Awards with Bjørnheimveien Residences in Norway.
Project facts
Project name: Nørregade 6
Architects: Reiulf Ramstad Architects
Location: Aarhus, Denmark
Size: 2,000m2
Client: Mengel Ejendomme
Status: On-going (2021)
Program: Residential and commercial
All images © RRA
> via RRA