Takk creates Winter Bedroom made of three layers of recycled foam inside a loft in Barcelona
This igloo-looking bedroom challenges traditional domestic bedrooms that redefine its visual appearance and climatic conditions inside.
The project, called Winter Bedroom (for a Big Grrl), was designed by Barcelona-based studio Takk to propose a domestic and small-scale bedroom for their daughter inside their loft in Barcelona, Spain.
Although the form of the space is simple and understandable, the materials used in this space and become enough to create this interesting geometry that resembles an igloo. If you don't look at the materials in detail, the interior of a snowed-in bedroom will tempt you.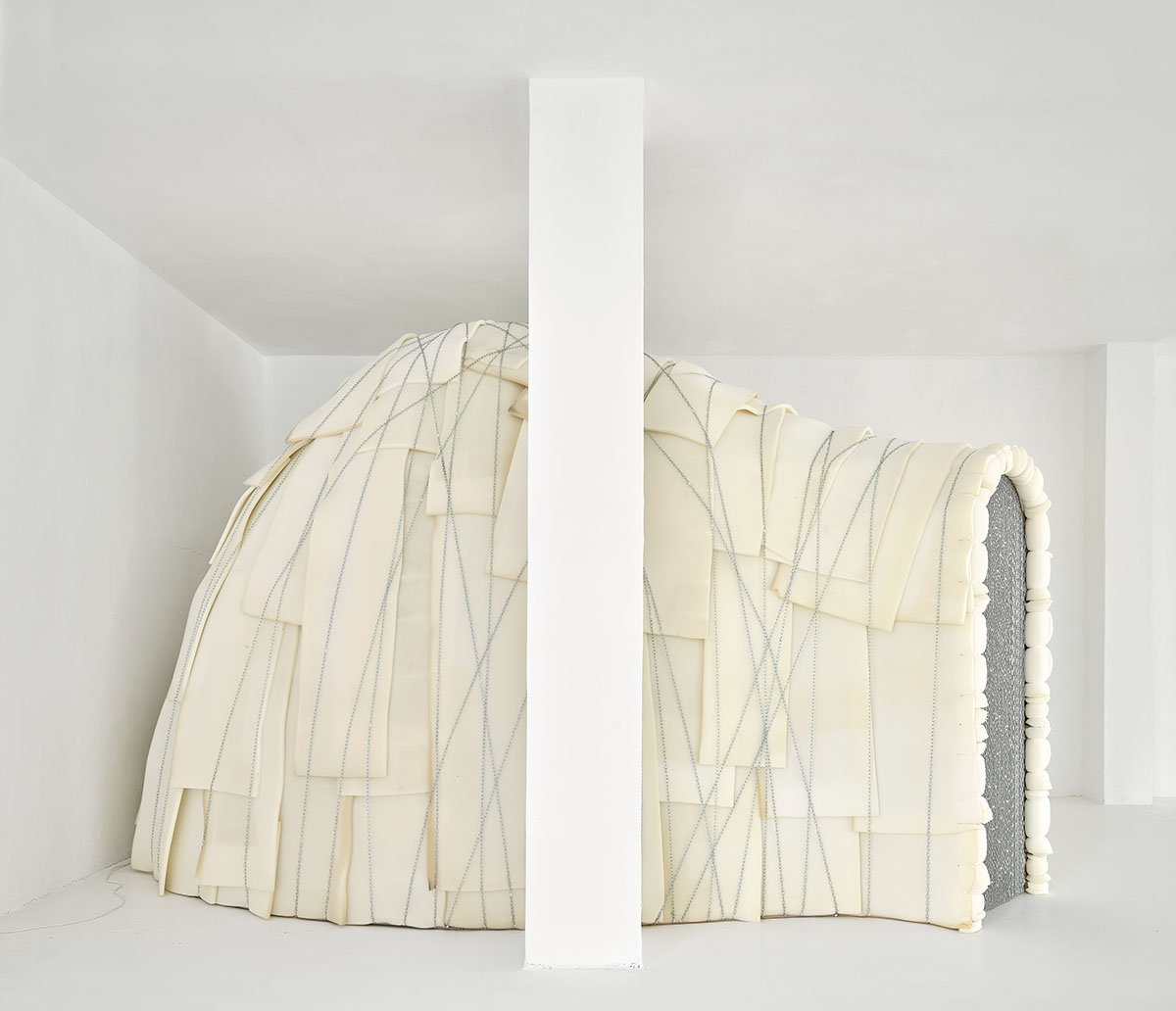 Takk founders Mireia Luzárraga and Alejandro Muiño have designed this space for their daughter inside their loft in an industrial building in Barcelona.
While the dome, walls and ceiling are covered with three layers of recycled foam, the interior floor, reaching at a height of 90cm where the mattress lies, are clad in a white furry carpet to be enjoyed barefoot. Below this big bed, there is a space for storing, playing, or hiding.
To engage the valued conditions of space and light, the architects have populated the dome with a sky of bulbs that illuminate this winter bedroom.
"The refurbishment of this space is a work in progress. It is a domestic but also a workshop space and it is continuously changing depending on the work that we are developing. Some of the pieces stay forever, and some of them are temporary," said Takk.
"The house workshop is a 400-square-metre space that can host the installations that we design and produce."
"At the same time, the space is being colonized by some domestic spaces that condition it for living," the team explained.
The height of the dome reaches 3.5 meters and under the foams is a wooden system made of horizontal and vertical ribs cut with CAD-CAM technologies.
The door of the bedroom is made out of steel chains recycled from some of the practice's previous projects.
"This solution made out of individual vertical elements allowed us to adapt to the arch-shaped entrance as a regular door wouldn't be able to do," added Takk.
According to the architects, "the dome is the geometry that involves the minimum surface of the material as well as working very well structurally."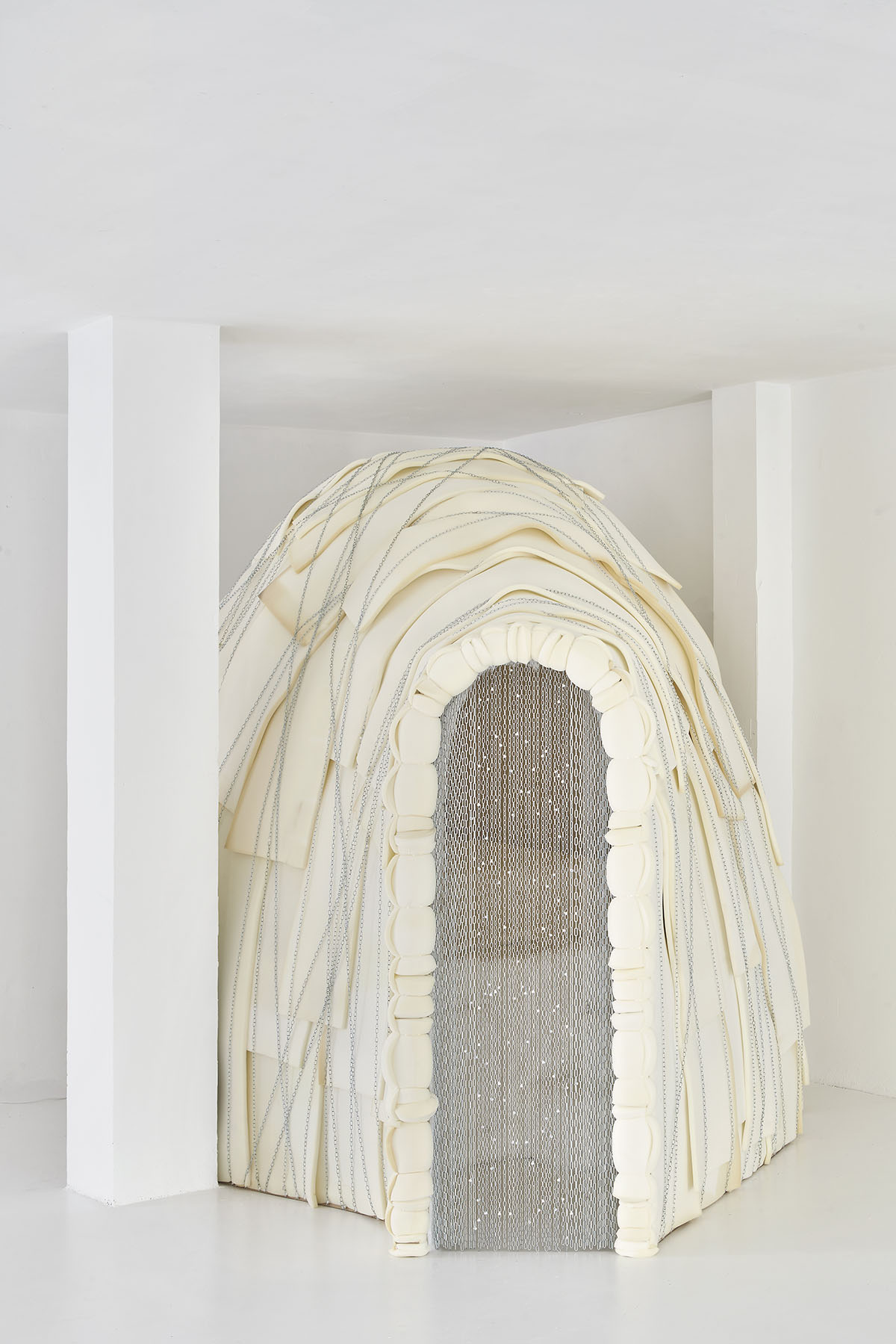 They emphasize that the flexible state of the material allows the igloo shape to be easily created. Under the bed, there is a wooden pillar landscape that supports de bed.
Takk previously renovated the interior of an apartment with wood and natural cork to provide more energy efficiency in Madrid.
Based in Barcelona, Takk is led by Mireia Luzárraga and Alejandro Muiño. The studio repurposes the disused materials to design innovative spaces.
Project facts
Project name: Winter Bedroom
Architects: Takk / Mireia Luzárraga and Alejandro Muiño
Location: L'Hospitalet de Llobregat, Barcelona
Date: 2022
All images © José Hevia
> via Takk