Kengo Kuma's book showcases exemplary works emphasizing craftsmanship and new tectonics with wood
A new monograph by the acclaimed Japanese architect Kengo Kuma was released showcasing exemplary and outstanding projects of the architect, including the Japan National Stadium, V&A Dundee, Great (Bamboo) Wall house and The Exchange.
The book, titled Kuma. Complete Works 1988–Today, was written by Philip Jodidio and Kengo Kuma and published by Taschen. The 460-page book, containing 500 illustrations, illustrates photographs, sketches, and plans inviting readers to Kuma's innovative world harmonized with his strong material approach.
The book focuses on Kuma's entire career to date, detailing milestone projects, including the Japan National Stadium and V&A Dundee as well as ongoing works.
Described as a XXL-sized monograph, the book emphasized Kuma's "truly sustainable approach", starting from local craftsmanship and natural resources into site-specific, timely buildings - which are commonly inspired by Japan's tradition.
"For the past 30 years, I have been driven to create architecture by the desire to recover materials, and to reconnect people and physical things. It turned out to be the most enjoyable experience imaginable. This is because the world itself is material," said Kengo Kuma.
41 selective projects of Kuma are elaborated with full-sized photographs, drawings and detailed project information to take readers to a realistic and full-scaled journey.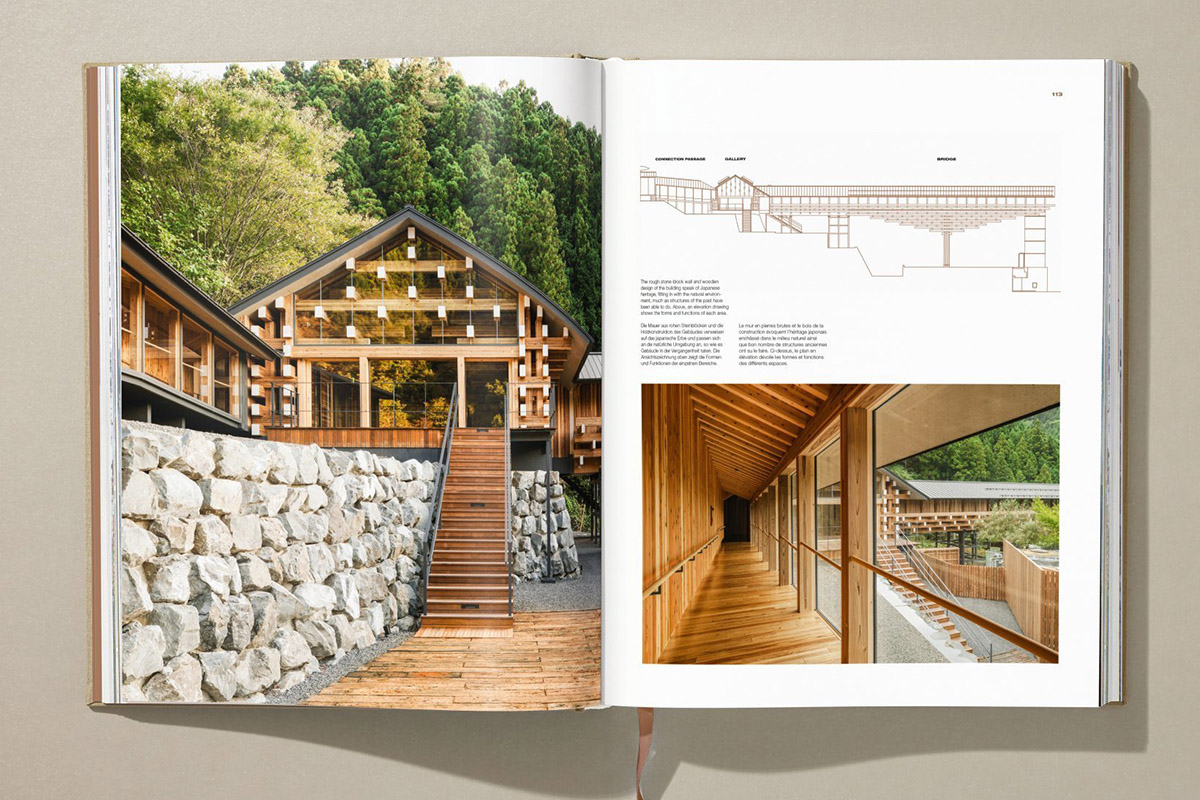 The architect, who uses wood and bamboo extensively in his projects, reveals the transformative power of wood by using different local construction techniques.
In his projects, like Yusuhara Community Library / YURURI Yusuhara in Kochi, CLT Park Harumi in Tokyo, The Exchange in Sydney, the architect blends wood with light, different materials, a good balance of solid-void relationship and climatic conditions to create a new tectonic in the building. The building actually draws its language from the productive power of the material.
The author states that "Informed by tradition, and with both feet firmly planted in the present, this "materialist" heralds a new tactile architecture marked by its engaging surfaces, innovative structures, and fluid forms, reconnecting people with the physicality of a house.
Kuma's objective, above all else, is "just to respect the culture and environment of the place where I am working."
To this end, Kuma shaped the China Academy of Art's Folk Art Museum partially from discarded roof tiles; created a Chapel out of birch and moss in Nagano; and worked with local craftsmen to sculpt the V&A Dundee into a twisted, layered reflection of the Scottish coastal cliffs.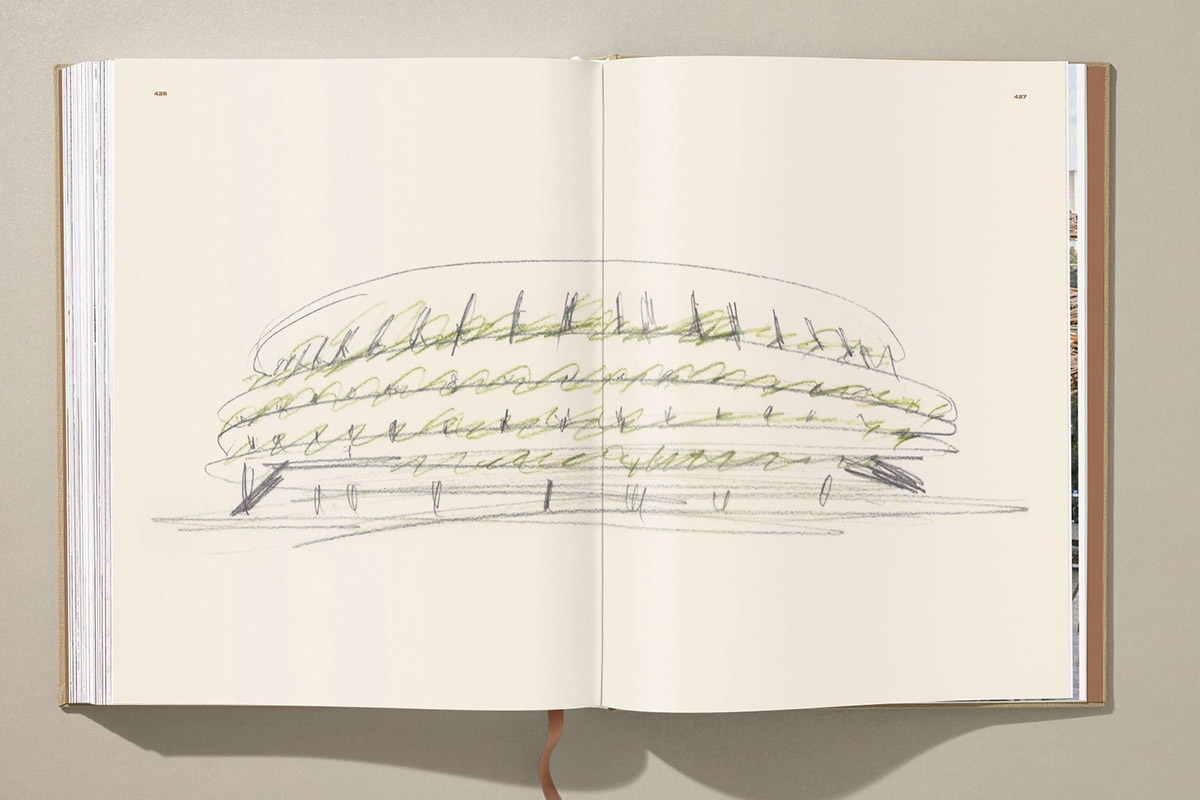 "Kuma reveals unexpected qualities in materials"
According to the author, Kuma has an extraordinary sensitivity for "space, light, and texture", the architect reveals unexpected qualities in materials, finding the weightlessness of stone in Chokkura Plaza and the softness of aluminum in the thatched roof of the Yangcheng Lake Tourist Transportation Center.
More recently, the architect brought his philosophy to the Japan National Stadium built for the Olympic Games, originally planned for 2020.
Kuma has said the stadium could be "the catalyst that will transform Tokyo back from a concrete city. I want it to set an example that will help alter the direction of Japanese architectural design."
Kengo Kuma will speak to WAC on 19 November, 2021 as part of WAC's Live Interview Series. Read details about Kengo Kuma's live talk here.
All images courtesy of Taschen.
> via Taschen