Thomas Phifer and Partners' Glenstone Museum is set to open in October in Maryland
New York-based architecture firm Thomas Phifer and Partners' stony-looking Glenstone Museum is almost complete in Potomac, Maryland, in the United States. Commissioned by the Glenstone Foundation, the museum sits on a 200-acre of rolling tall grass pasture and unspoiled woodland, providing an amazing serene and comtemplative environment for visitors to view contemporary art.
The building has recently been captured by renowned architectural photographer Iwan Baan and the recent images show that the museum is almost complete and scheduled to open on October 4, 2018.
Image © Iwan Baan
The new museum, encompassing a total of 13,935 square meters, will showcase important artists' pieces, including Mark Rothko, Andy Warhol, Marcel Duchamp, Richard Serra, and Jean-Michel Basquiat.
Designed as an expansion on the late architect Charles Gwathmey's first museum building, the new museum will include exhibition spaces, collection storage and offices for the foundation. From the visitors center, the new museum appears as an ensemble of simple masonry forms embedded in the landscape.
Image © Iwan Baan
Starting from the museum entrance, the volumes are defined as a collection of concrete gallery pavilions. Each these pavilions will feature the installation of an individual artist, are linked by a passage facing a courtyard water garden. The pavilion's exteriors are built from 6-foot-long (1,83-meter) gray cast concrete blocks, w which will naturally vary in color and texture.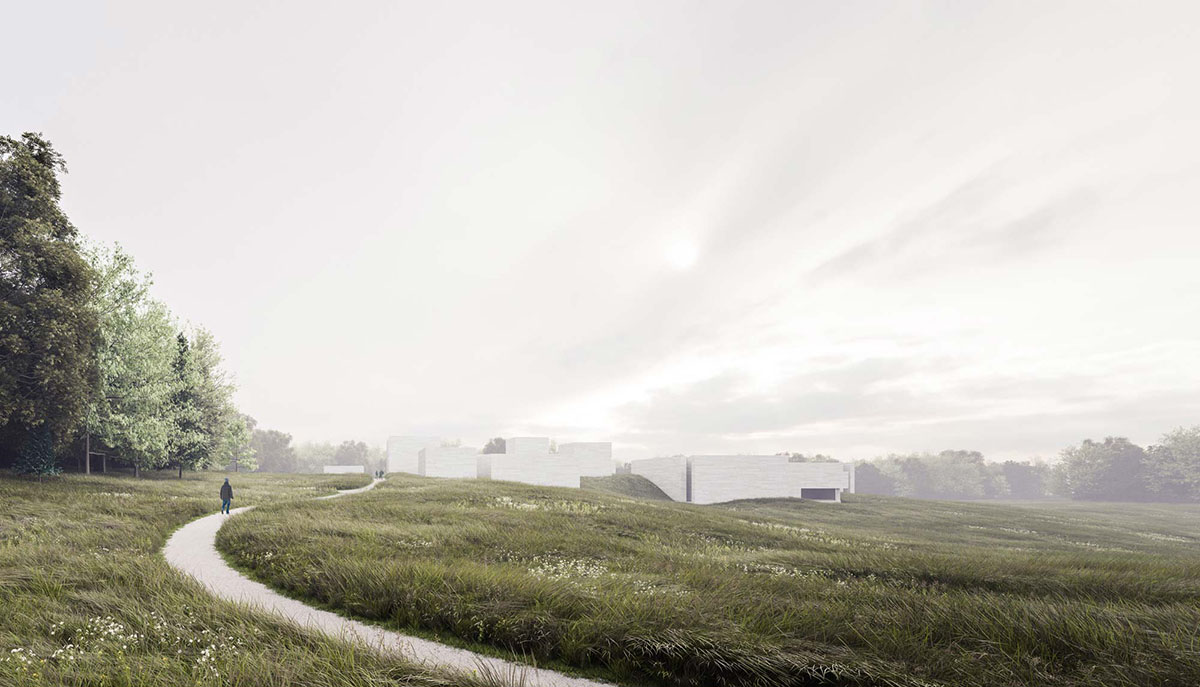 "In contrast with the slight, but deliberate irregularity of the blocks, the windows, with glass as large as nine feet by thirty feet, are precisely detailed windows and set flush into stainless steel mullions," said the architects.
"The visitor center and cafe are lined with natural cedar timber," they added.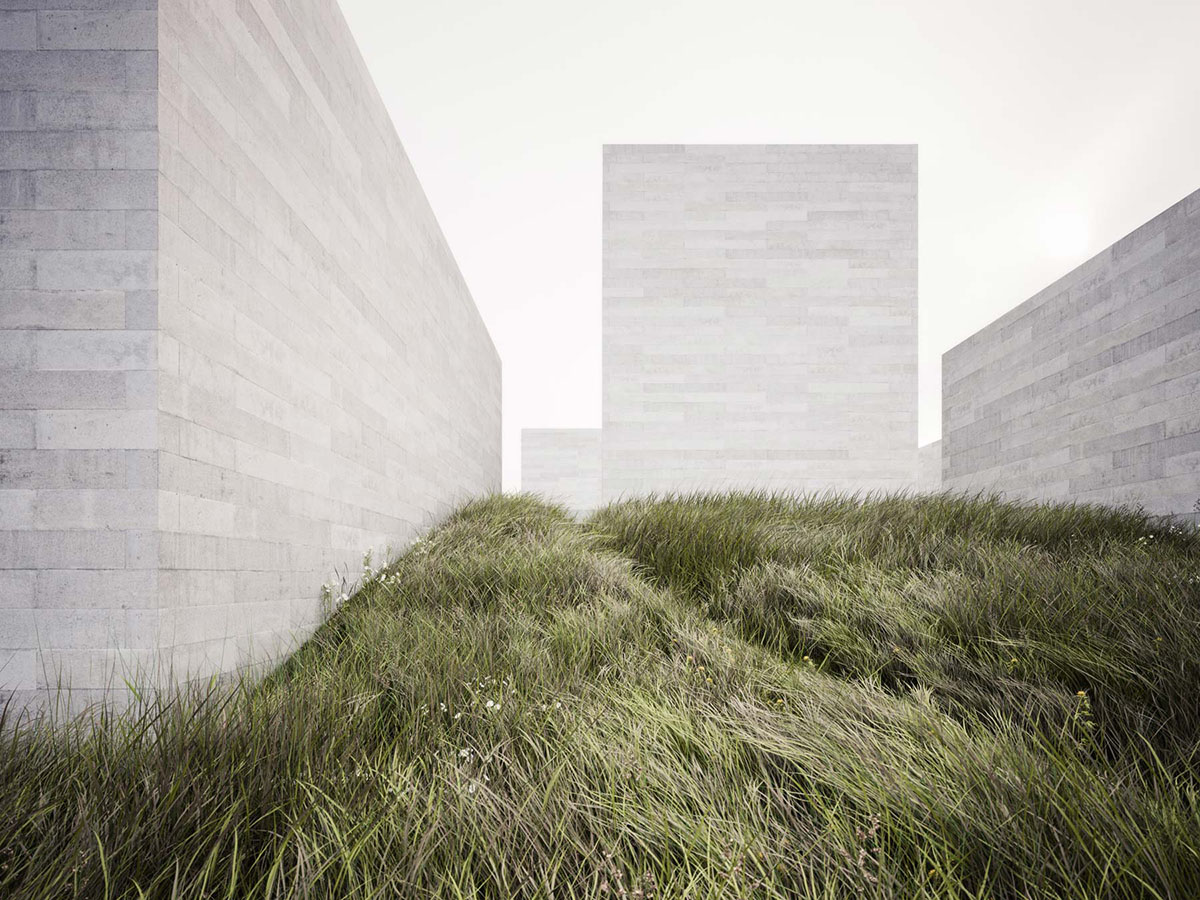 The pavilions will be lit and take natural light, which enters the gallery rooms through an oculus or lay lights in the ceiling depending on the requirements of the featured works.
"The architecture of the new Glenstone Museum is characterized by direct materiality and timeless construction," said the studio.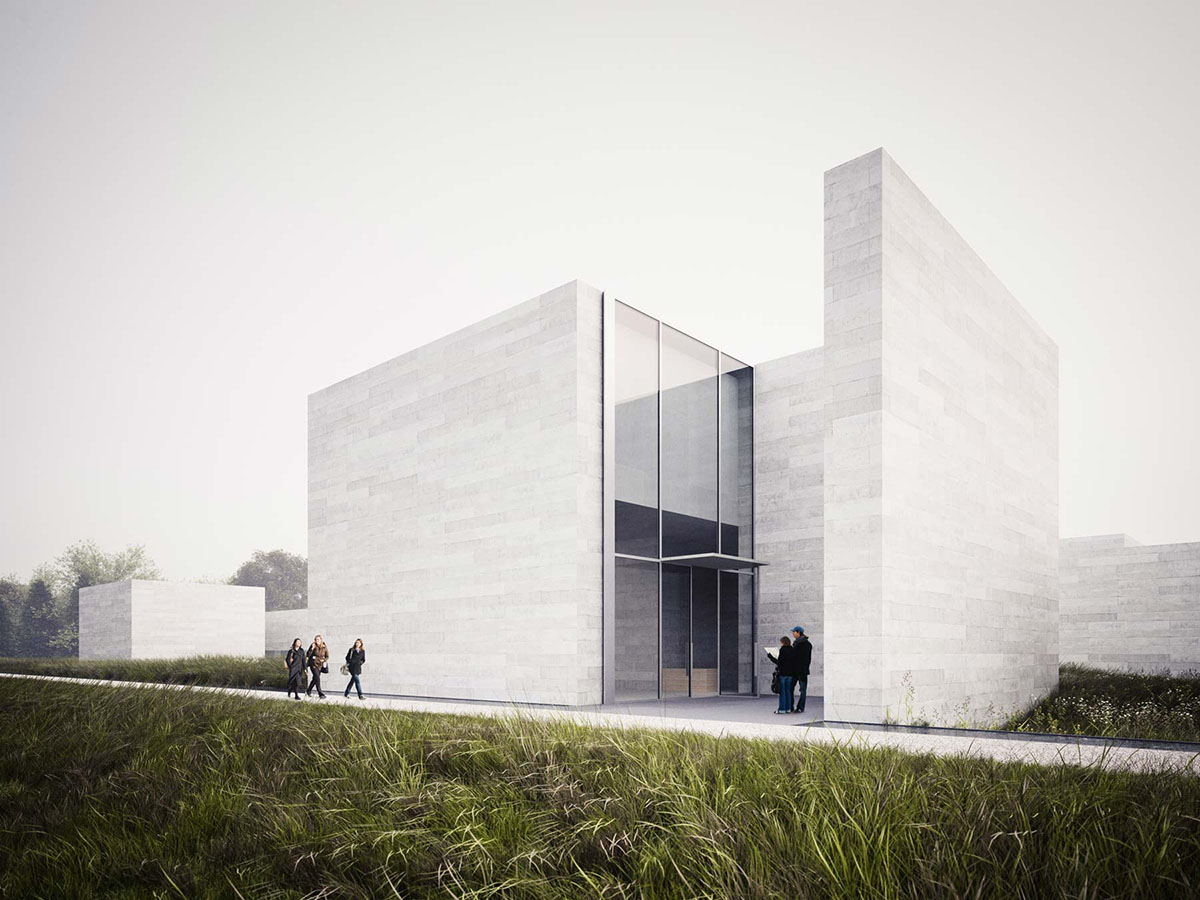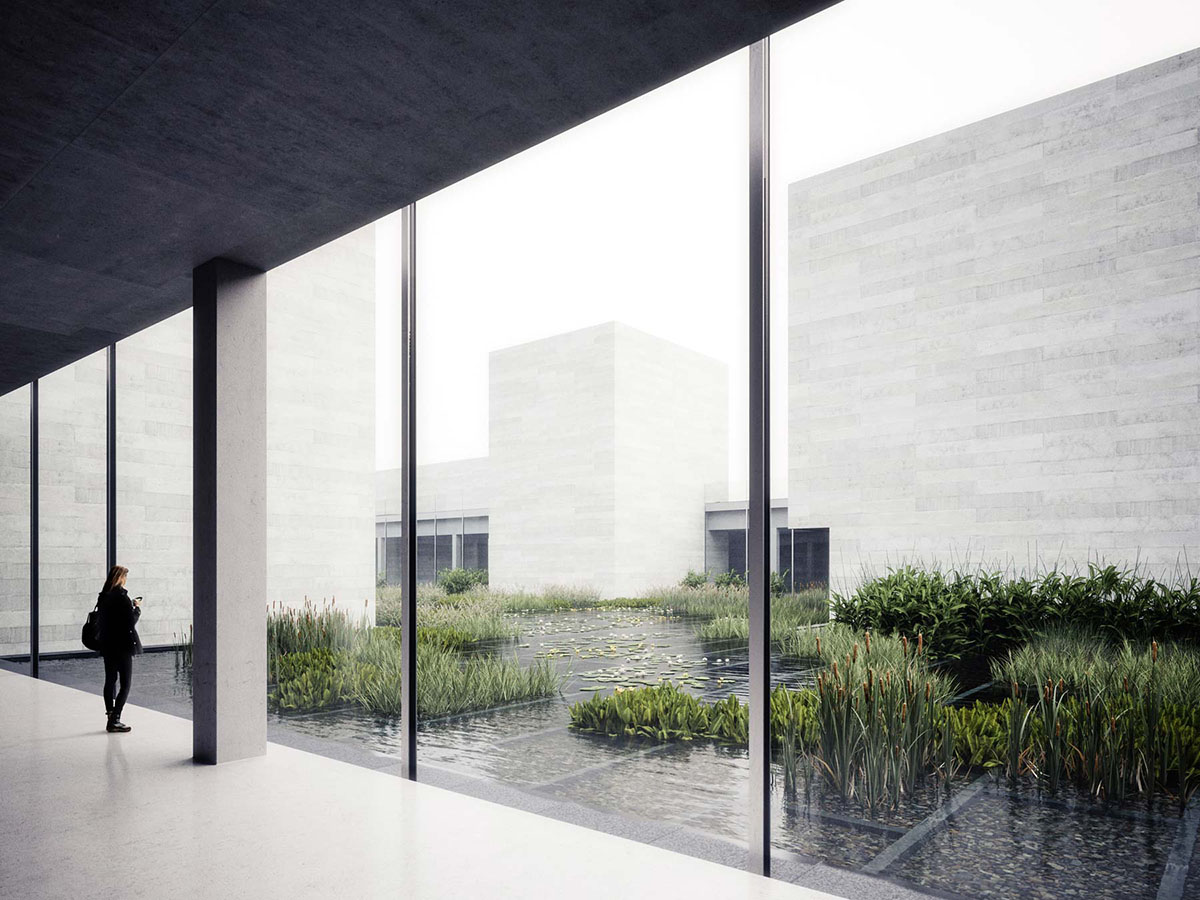 All renderings courtesy of Thomas Phifer and Partners
> via Thomas Phifer and Partners