SO-IL founders to discuss the Role of Artistic Interventions In Architecture in WAC's Live Interview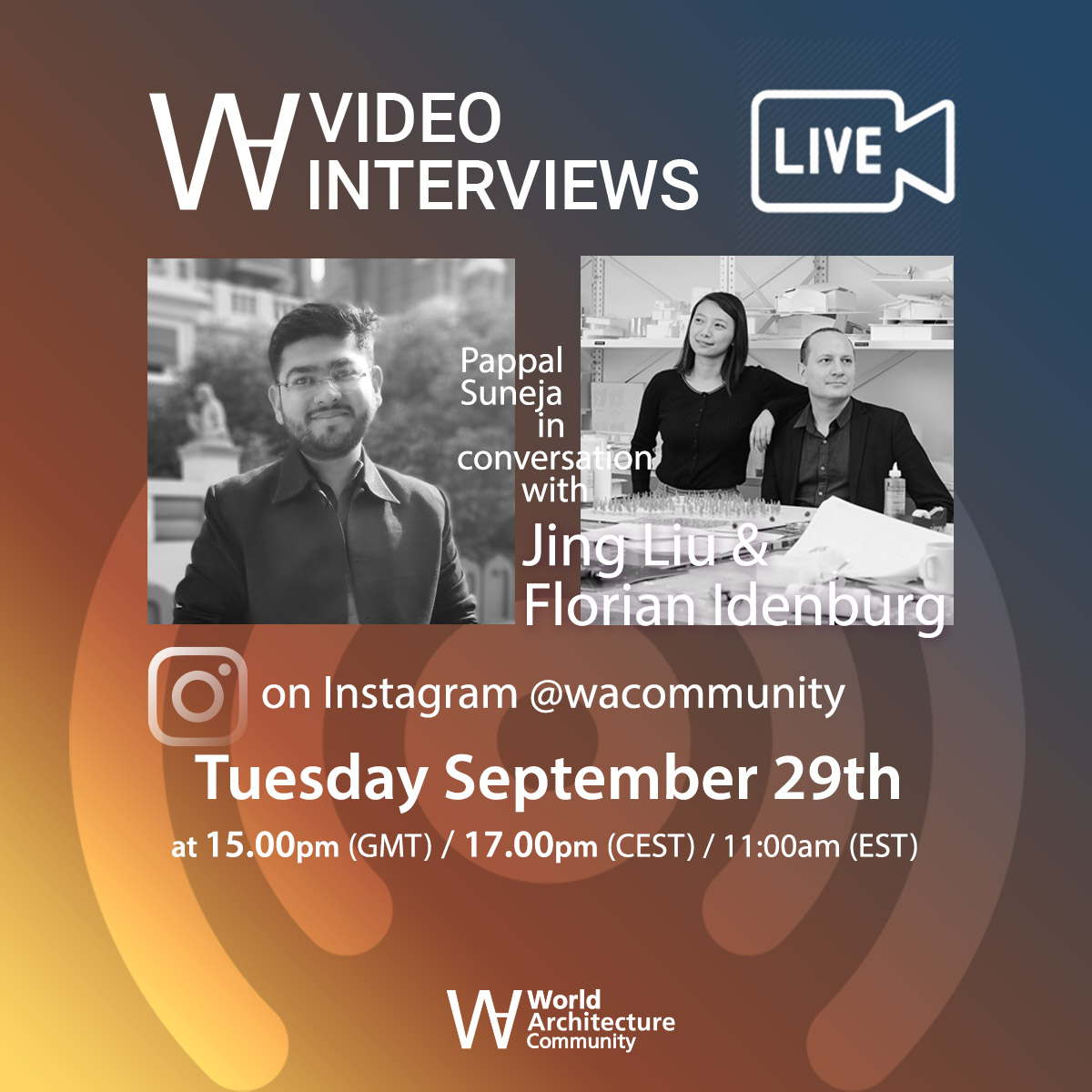 Jing Liu and Florian Idenburg, founders of New York-based interdisciplinary architecture and design studio SO-IL, will be our new guest in WAC's Live Interview Series. WAC's new session will be hosted by Pappal Suneja, WAC's India Country Editor and Research Scholar, Stiftung Bauhaus Dessau, Germany.
WAC's live interview series explore different themes decided by WAC Country Reporter or Country Editor in each session.
In WAC's new Live Session, Jing Liu and Florian Idenburg will discuss the role of artistic interventions in architecture and contribution to the identity of cultural institutions exploring dynamics between active participants, the building itself and the public space.
The session, themed as "The Role of Artistic Interventions in Architecture", will explore the latest works of SO-IL: Murmuration and Beeline, while discussing other works and design approach of the studio.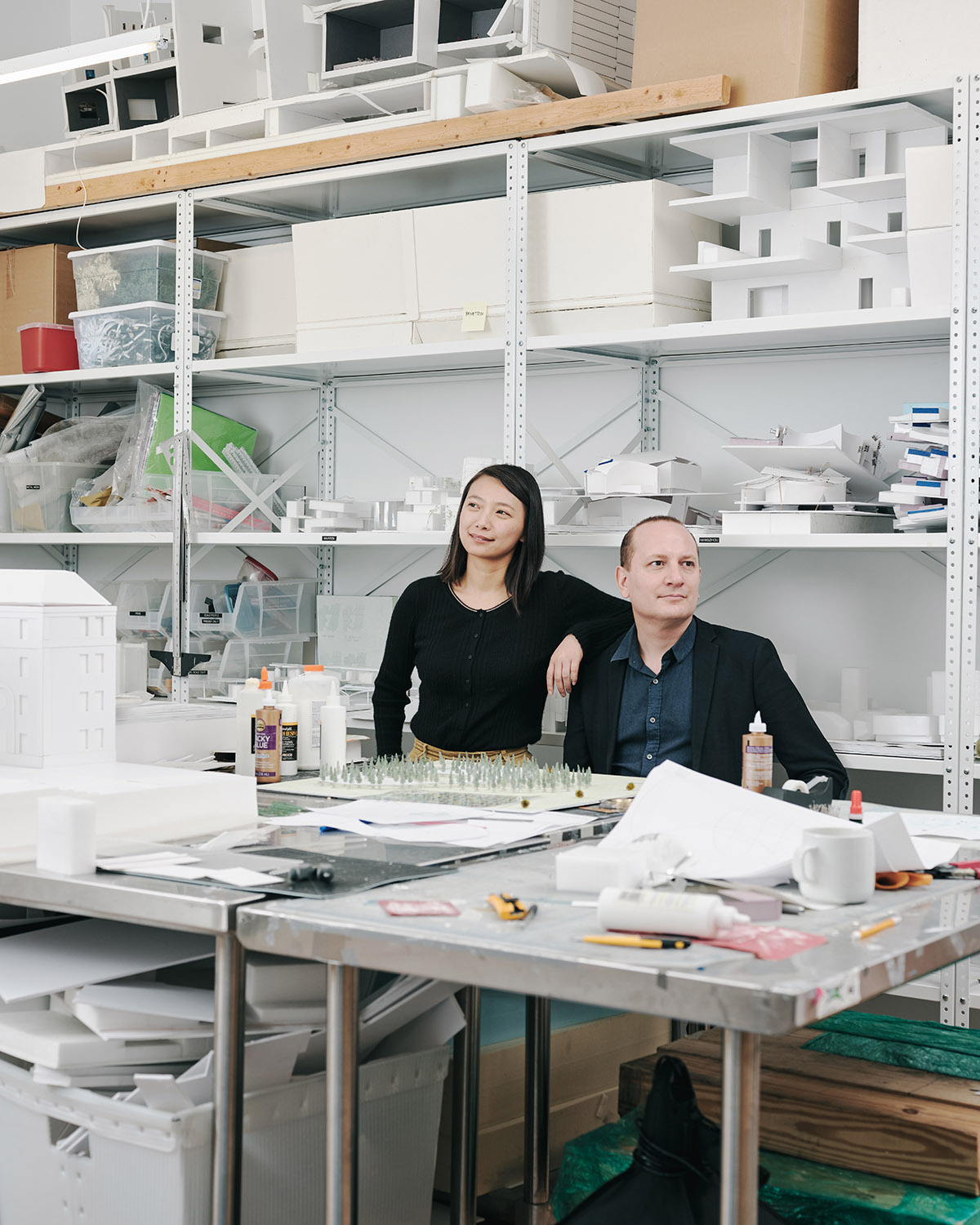 Jing Liu and Florian Idenburg are founders of SO-IL. Image courtesy of SO-IL
SO–IL was founded by Jing Liu and Florian Idenburg in New York in 2008.
Diverse in origin, with a team of collaborators speaking a dozen languages and is informed by global narratives and perspectives, the studio explores how the creation of environments and objects inspire lasting positive intellectual and societal engagement.
SO-IL has completed projects in Leon, Seoul, and Lisbon, as well as our hometown, Brooklyn, New York.
Florian Idenburg is an internationally renowned architect with two decades of professional experience. Idenburg's practice is collaborative; he believes that innovation is only possible through working together. He has a particularly strong background in cultural spaces, overseeing projects from a temporary installation in MoMA PS1's courtyard, called Pole Dance, to the recently completed Manetti Shrem Museum of Art at UC Davis.
Jing Liu has been practicing for more than 15 years working on a wide range of projects both in the US and abroad. Through building practice and interdisciplinary research projects, Liu has led SO–IL in the engagement with the socio-political issues of contemporary cities — in projects like the Artists Loft North Omaha and the Martin Luther King, Jr. Library in Cleveland. Her projects range from artistic collaborations with contemporary choreographers and visual artists to master plan and major public realm design in cities like Melbourne and Indianapolis.
WAC's live interviews are held as 20-30-minute sessions to deliver a quick glimpse of the current projects of the architect and the office and provide a fast-paced discussion on the architects' design philosophy.
See WAC's full program on this page.
WAC Instagram Live Interview
Theme: The Role of Artistic Interventions in Architecture
Host: Pappal Suneja, WAC India Country Editor and Research Scholar, Stiftung Bauhaus Dessau, Germany.
Date: Tuesday, September 29th/ 15:00pm (GMT) / 17:00pm (CEST) / 11:00am (EST).
Venue: WAC Instagram