Jalousie House in Vietnam features porous wall with folding pattern for airy interior
Vietnamese architecture firm Limdim House Studio has completed a private house that features a porous wall with folding pattern for airy interior in Hue, Vietnam.
Named Jalousie House, the 300-square-metre house is located on a 7m (west-facing) by 14m (south-facing) site in Hue city. The house is situated on site where the same narrow-shaped houses stood side by side.
The exterior of the house comprises lateral voids to take natural light, while maintaining privacy. Bu its interior is much more interesting to live in as the house pushes the natural world to the inside.
"This type of house faced the risk of lack of air and light because the sides are adjacent to others," said the architects.
"Hue is one of the places with the largest rainfall in Vietnam. Located in this climate, we create a way of "layering" on top of each other, creating a gap of ventilation and watertight like the way the carpenter makes louver doors," added the studio.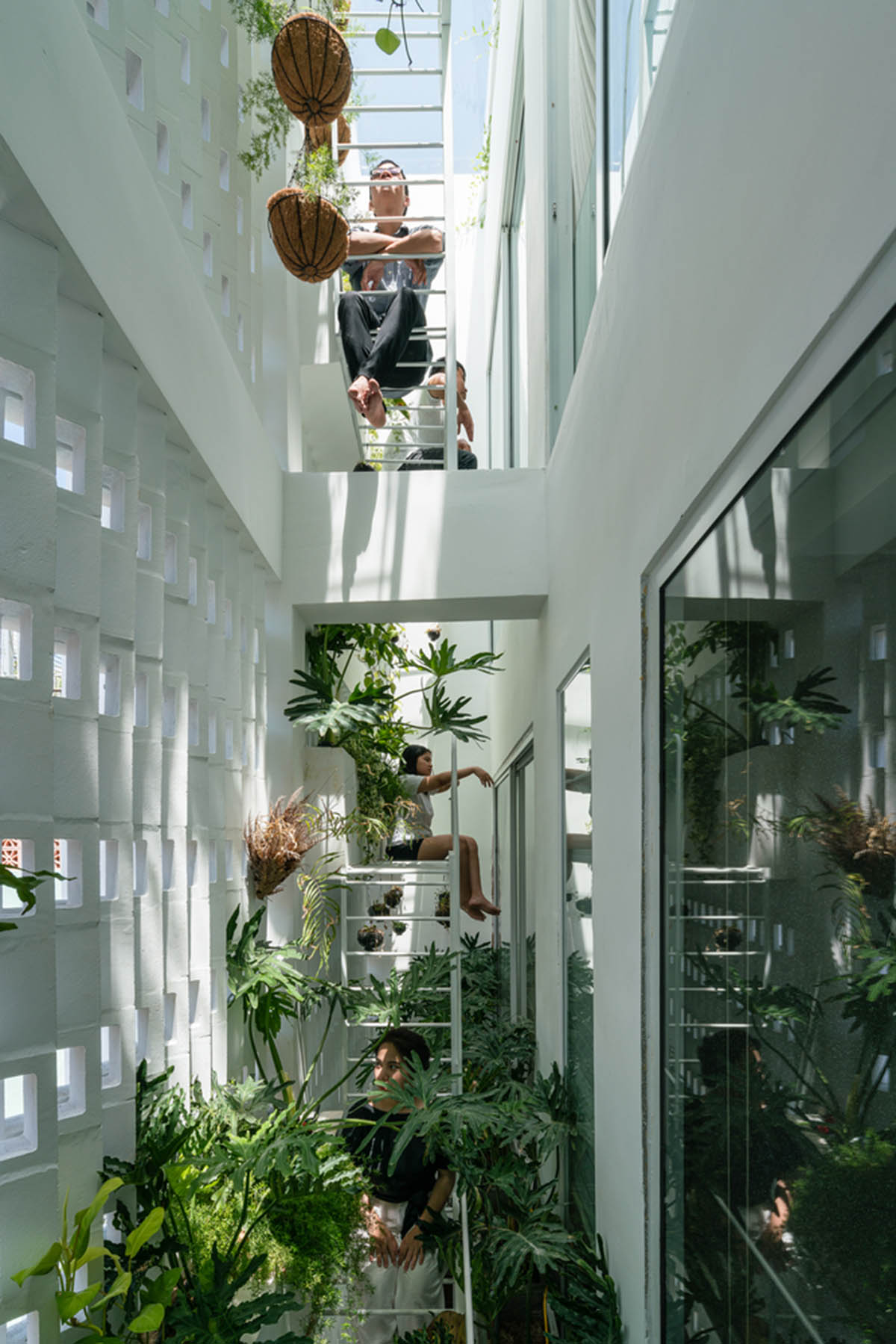 Based on that idea, here, the studio uses two layering schemes, one is the glass shutters with the folding pattern wall in the facade and the other is the breeze blocks system in the backside.
By designing folding pattern wall in the façade, the wall blocks sunlight and helps the house to cope with the rainy in winter but still lets the air in and out smoothly.
The wall does not only contribute to protect from the rain, these folds contribute to the shape of the building, making it special, prominent but still plain.
The three-story building takes light through the breeze blocks wall in the backside, but also prevents effect of heat in summer and freezing rain in winter.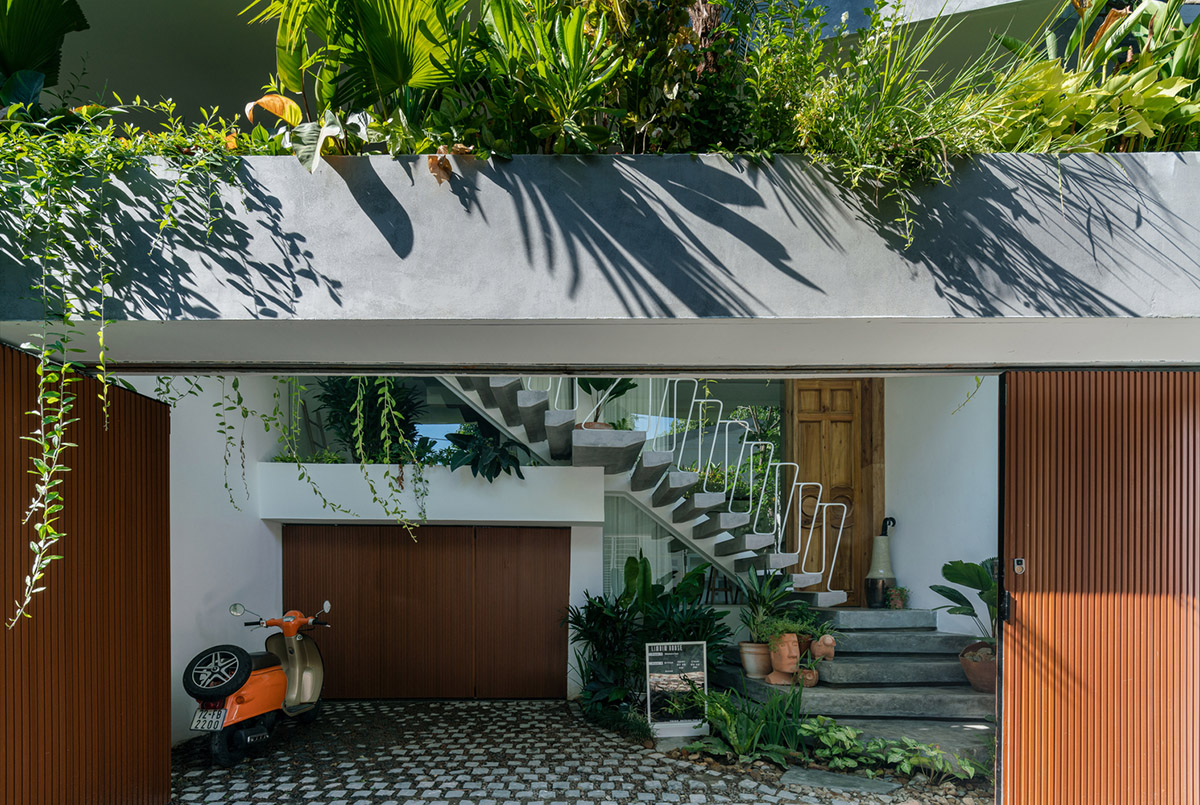 This system combines with the sky light and glass door in façade ensures that the distribution of sunlight is enough during daytime. This breeze blocks wall forms ventilation and air convection for the house.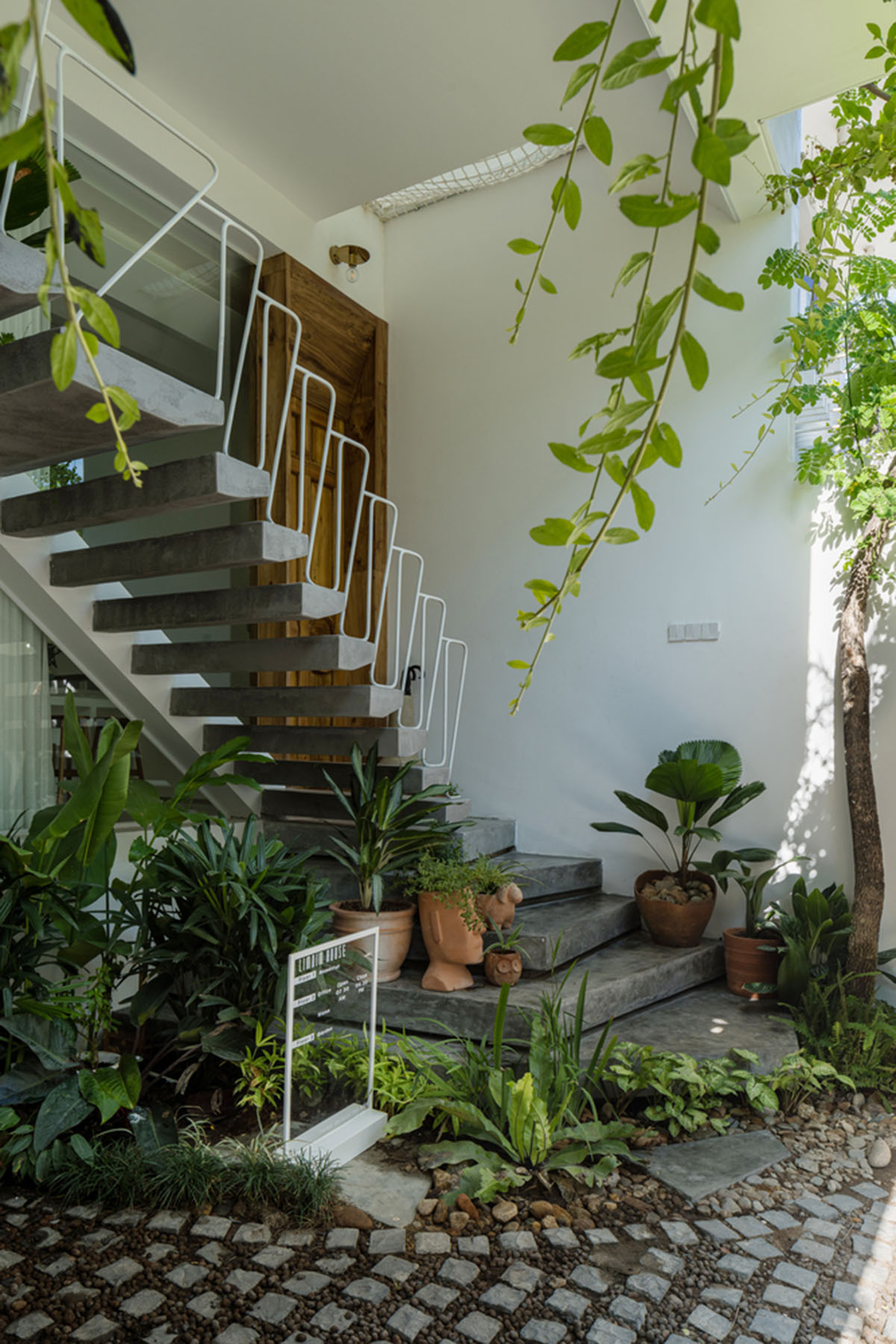 By taking advantage of the skylight and ventilation system at back side, the studio plant the in-house garden right after the breeze blocks wall to create green layer for the house.
This garden acts as a natural air conditioning, making the air cooler and cleaner before going inside the house as well as reducing the heat caused by solar radiation.
This garden also provides open green view from bedrooms and bathrooms, gives the homeowners a relaxing, feeling immersed in nature.
Besides, a green carpet grass is planted on second floor balcony. This is where young parent, the homeowners can spend quality time with their little child.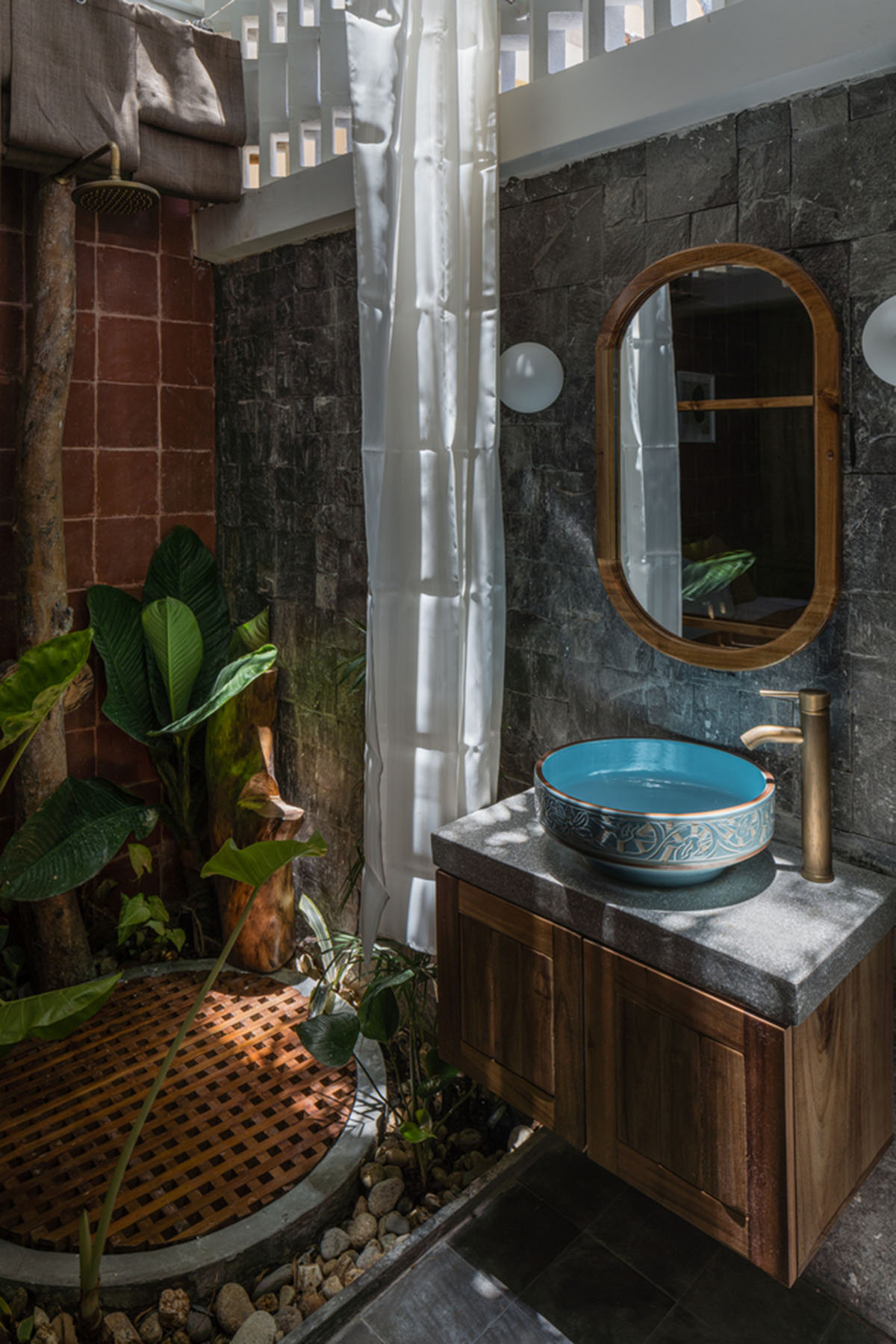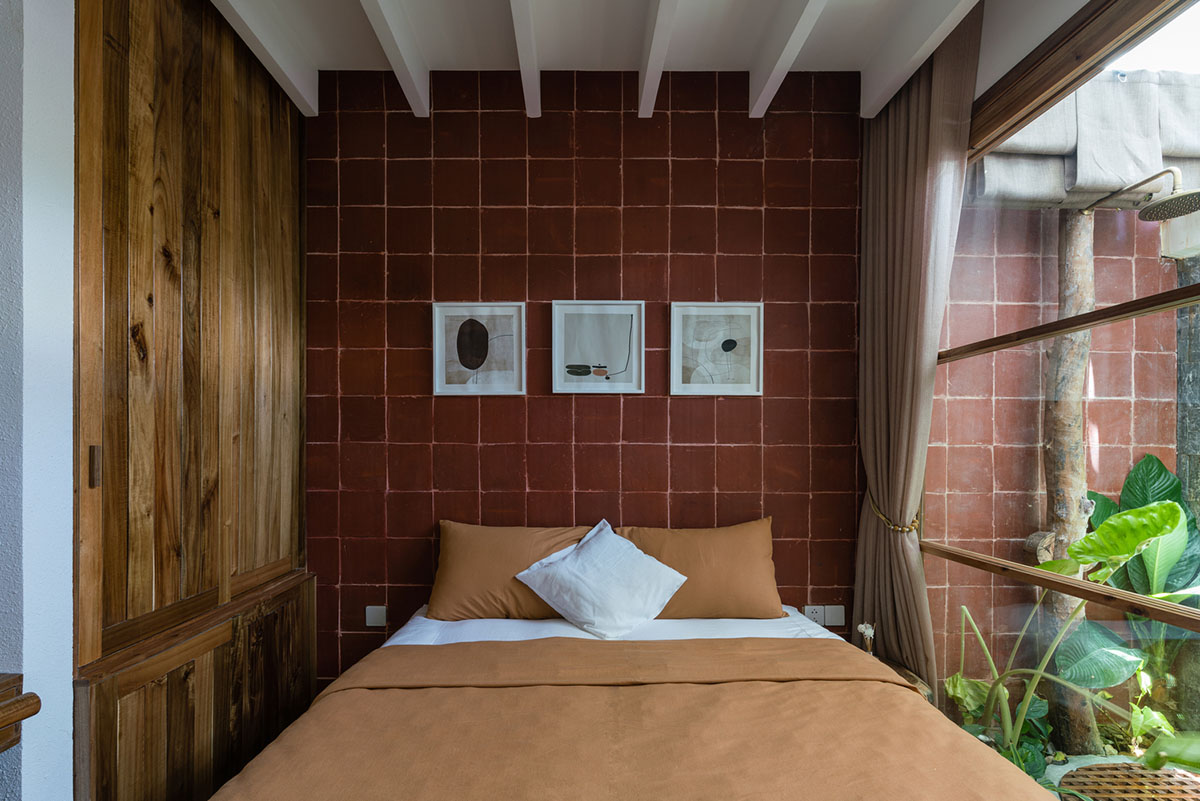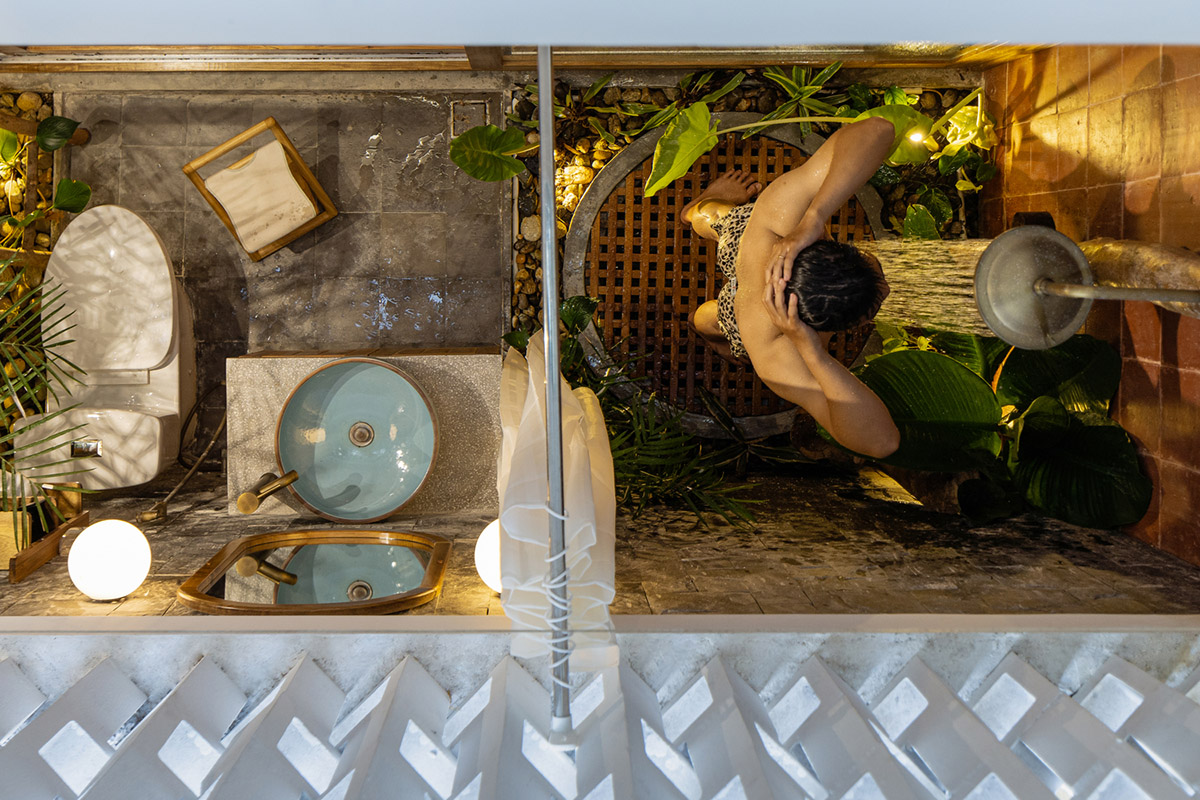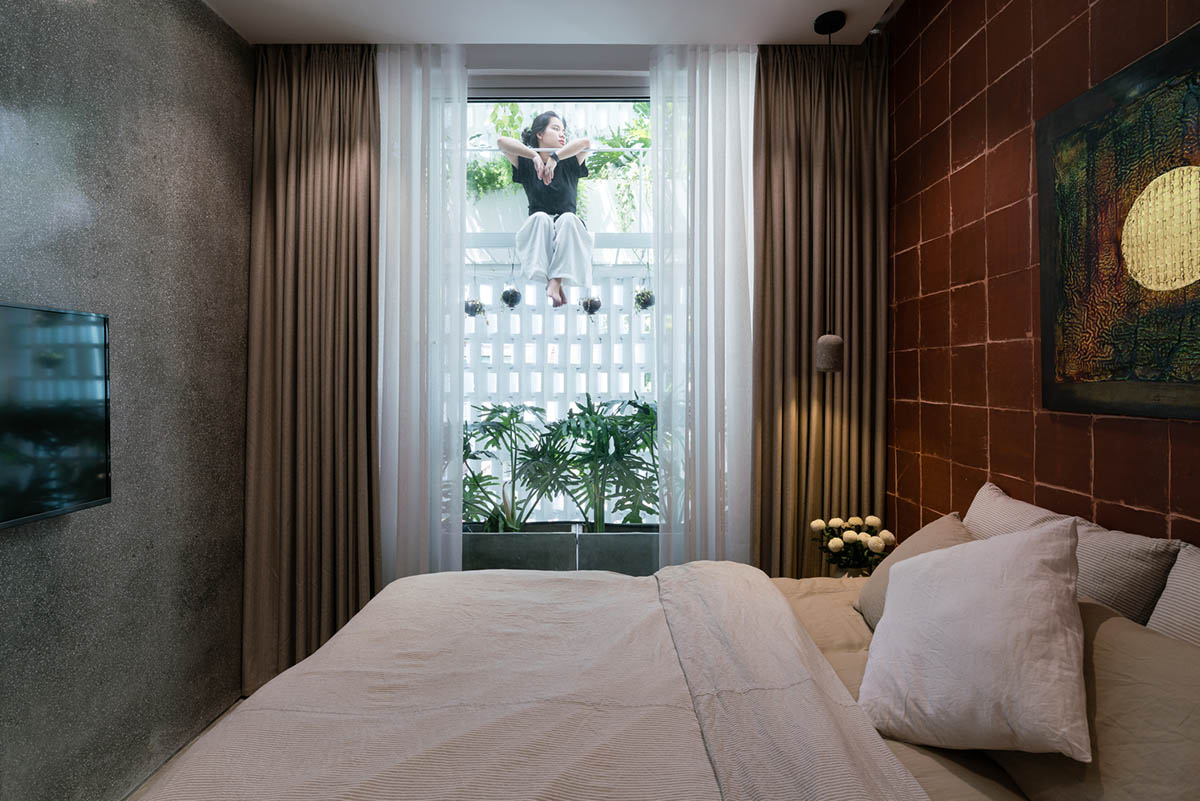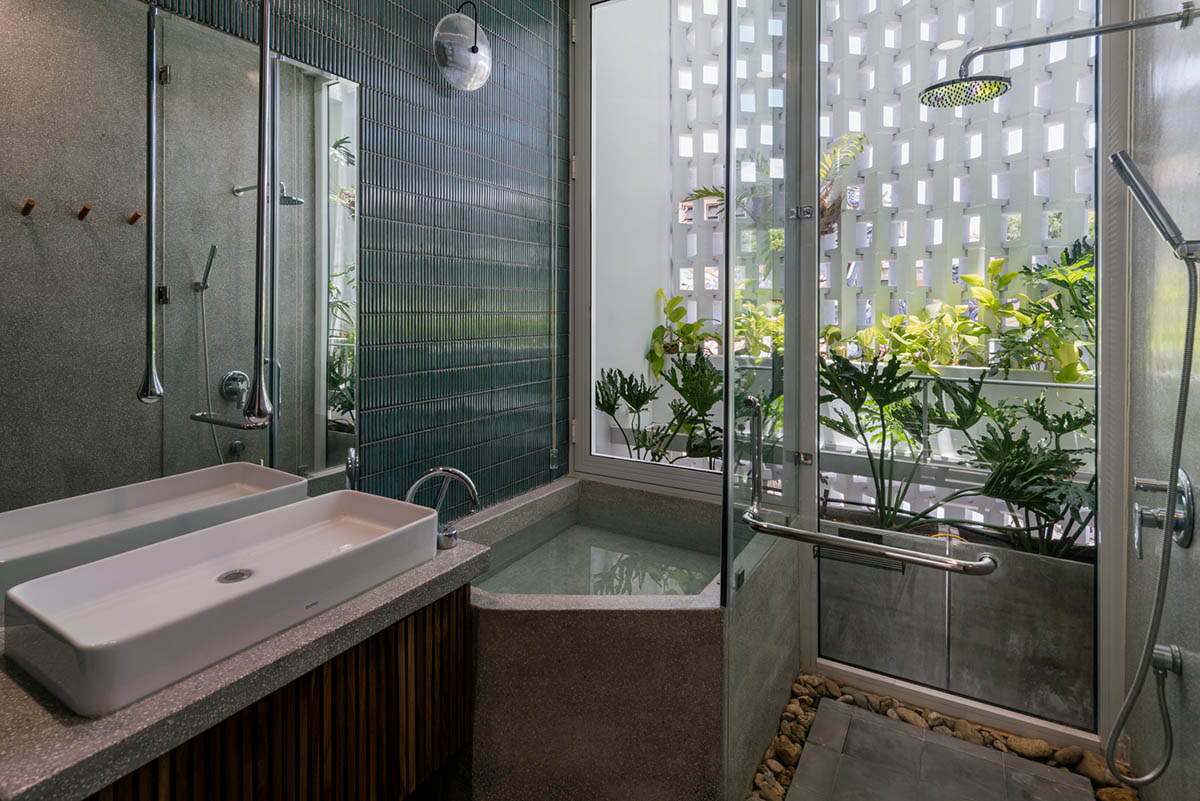 First floor plan
Second floor plan
Third floor plan
Mezzanine floor plan
Roof floor plan
Section
Climate section
Project facts
Project name: Jalousie House
Architects: Limdim House Studio
Location: Hue, Vietnam.
Size: 300m2
Date: 2020
All images © Quang Dam
All drawings © Limdim House Studio
> via Limdim House Studio