Heatherwick Studio unveils design for new residential towers in Vancouver
British designer Thomas Heatherwick's practice Heatherwick Studio has unveiled design for a pair of residential towers in Vancouver, and once complete, it will be the first high-rise project of the studio in Canada.
The project is still in early design stage, but the plans have been submitted to the City of Vancouver in late December 2020.
Although detailed information about the project has not yet been disclosed, the project is commissioned by Vancouver-based real estate company Bosa Properties and UK-based real estate company Kingswood Properties in partnership.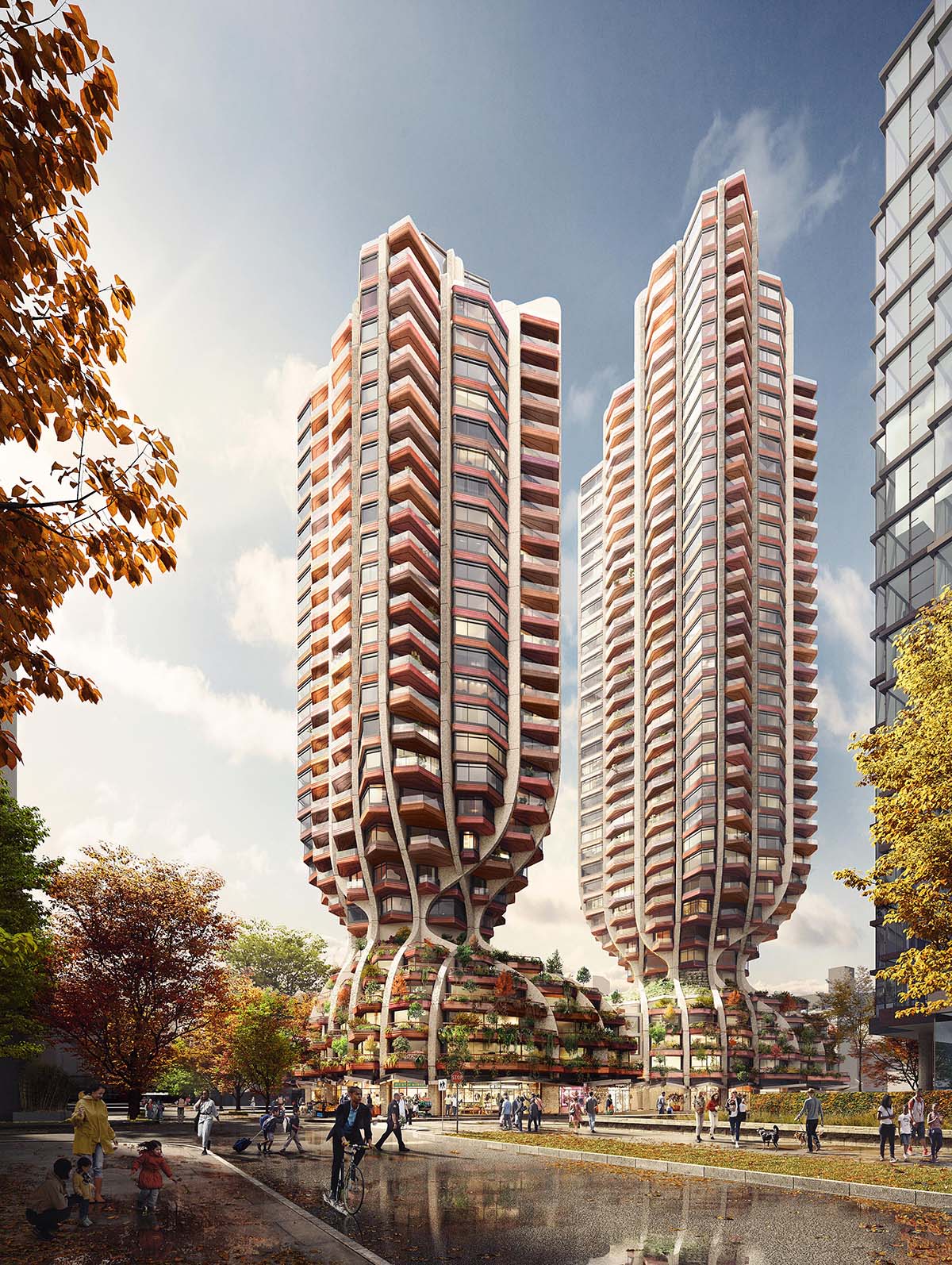 Image © Picture Plane for Heatherwick Studio
Featuring a curvaceous form and distinguished with vertical strips throughout the towers, the first six floors of the towers are narrowed like a ribbon form and the residential program is placed on the upper floors of the buildings.
"The concept aims to bring a new level of global design excellence to Vancouver, featuring two curvaceous, light-filled towers and a publicly-accessible ground level plaza for community engagement," said Heatherwick Studio.
Image © Picture Plane for Heatherwick Studio
On the ground level, there will be retail functions that will serve for the local community, which will be publicly accessible.
It is understood from the renderings that the material of the vertical strips will be made of wood that will continue in a fluid form towards upwards.
Image © Secchi Smith for Heatherwick Studio
The zig-zagged form of the terraces continues in the interiors and is perceived from the ground level plaza. The terraces on the first six floors will also have planted gardens.
The upper floors, reaching at 22 levels, will follow the same form of zig-zagged terraces which are divided with vertical wooden strips.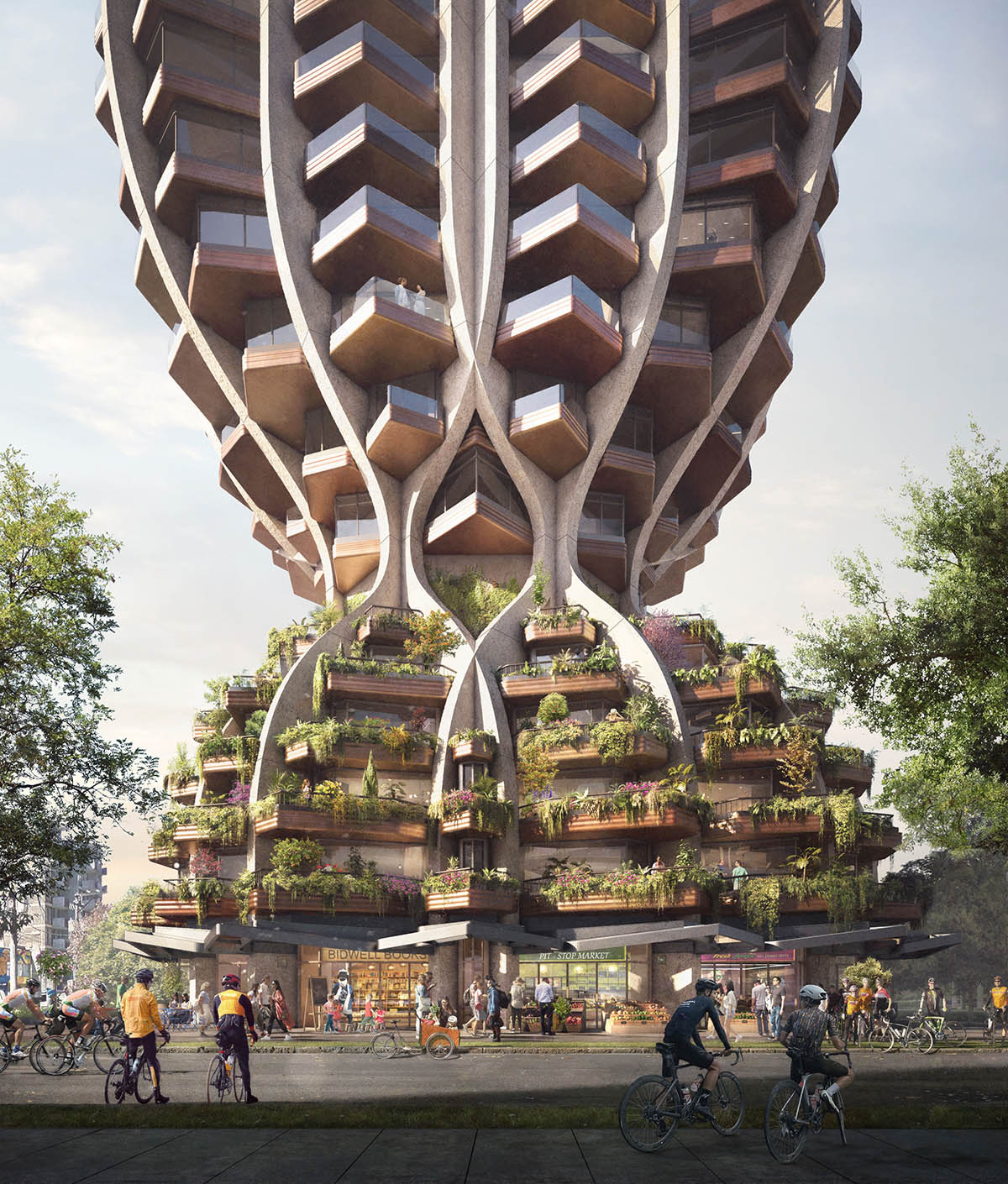 Image © Secchi Smith for Heatherwick Studio
Heatherwick Studio previously designed building for the new Google HQ in Sidewalk Labs' masterplan on Toronto's Eastern Waterfront, but the plans have been cancelled due to the uncertainty and economic downfall caused by the coronavirus pandemic.
Heatherwick Studio was founded by Thomas Heatherwick in 1994 in London to bring the practices of design, architecture and urban planning together in a single workspace.
Heatherwick Studio's key projects include The Vessel on New York's Hudson Yards, the tubular-shaped Learning Hub at Singapore's Nanyang Technological University, the new Google campuses in London and California in collaboration with BIG, Coal Drops Yard – a new shopping district in London, the Zeitz MOCAA in South Africa.
Heatherwick Studio's Pier55 is under construction in the Hudson River of New York, which is expected to be completed this year.
Top image © Image by Secchi Smith for Heatherwick Studio
> via Heatherwick Studio