Bauhaus Dessau Turns 93, a glimpse of the Birthday Celebrations
The world-famous Bauhaus Dessau building turns 93 and the festivity of the same was celebrated in the context of 'Collecting Bauhaus' Conference at Bauhaus Dessau Museum on 4th December 2019. The building was constructed between 1925 to1926 as a built manifesto of the Bauhaus Movement ideologies. The building is inclusive of a versatile range of spaces like workshops, seminar rooms, a stage connected to the canteen and a bridge to connect the north wing with the workshop area. Currently, the building houses Bauhaus Dessau Foundation and is open for public tours to venture into the history of the structure.
Bauhaus Dessau was considered a new unity of Art & Technology way back in 1926. It came up as a new icon of modernism. The architecture of the building is shaped by reinforced concrete and glass, the openness and transparency of the same created a complex symbol of functional and spatial attributes. This load-bearing structure clearly demarcates a single skeleton frame that blends aesthetics with its function.
Eva Maria Froschauer delivering a lecture on Designing Collection Items at the Conference.
This event marked the conclusion of the centenary of the Bauhaus Movement. This year was a special one, not only because of the golden jubilee celebrations but also as the bash took place at the new museum of Bauhaus at Dessau. The 'Collecting Bauhaus' conference and the eventual birthday celebrations witnessed participants and festive lectures from across the globe.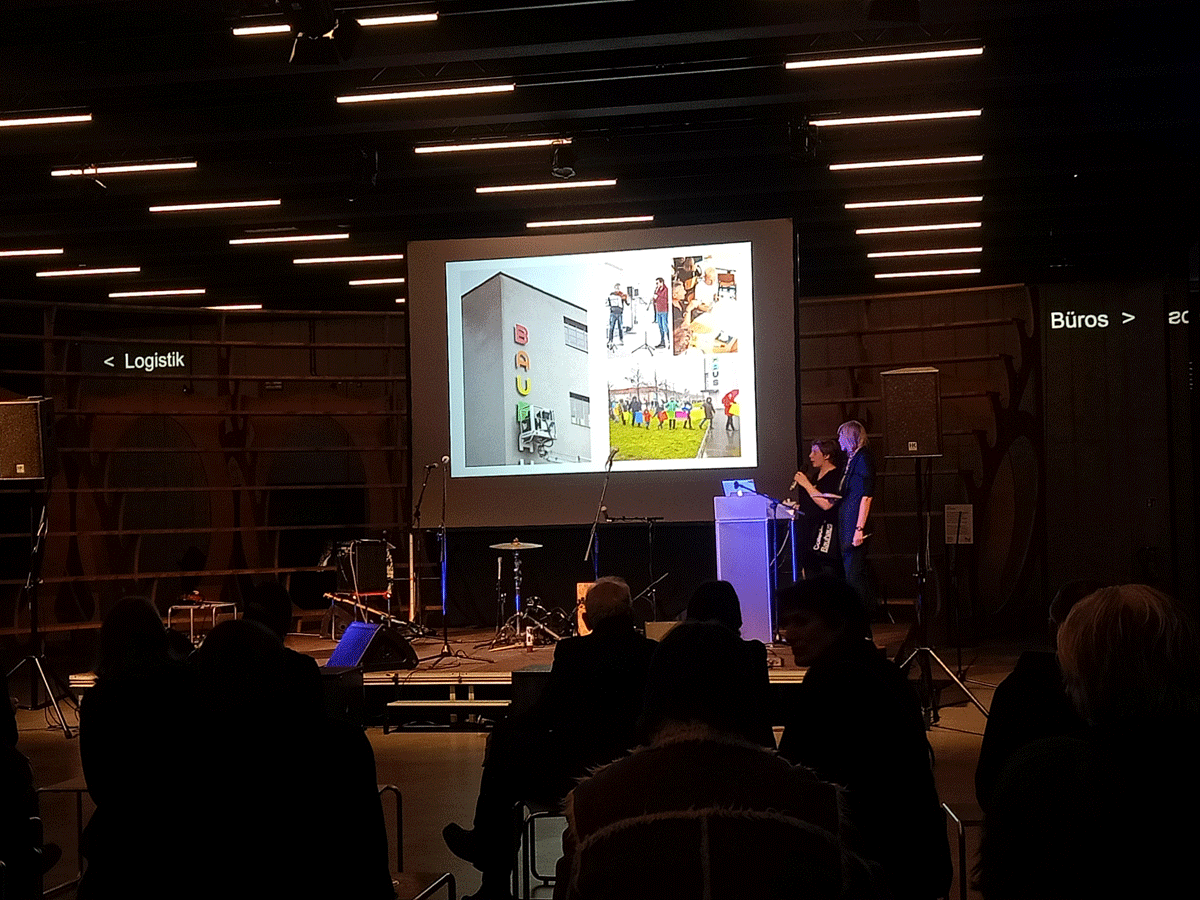 Bauhaus Birthday Toast and gratitude ceremony begins
Reflection of the glimpse of performance by the Students of Hochschule Anhalt
The final leg of the conference was framed by a performance by the group of students from the Anhalt University of Applied Sciences under the direction of Torsten Blume. At the conclusion, participants at the photo gymnastics joyfully enacted the role of Bauhaus dancers and enjoyed the moment. The session ended up with the musical concert by Habla de mi en presente group.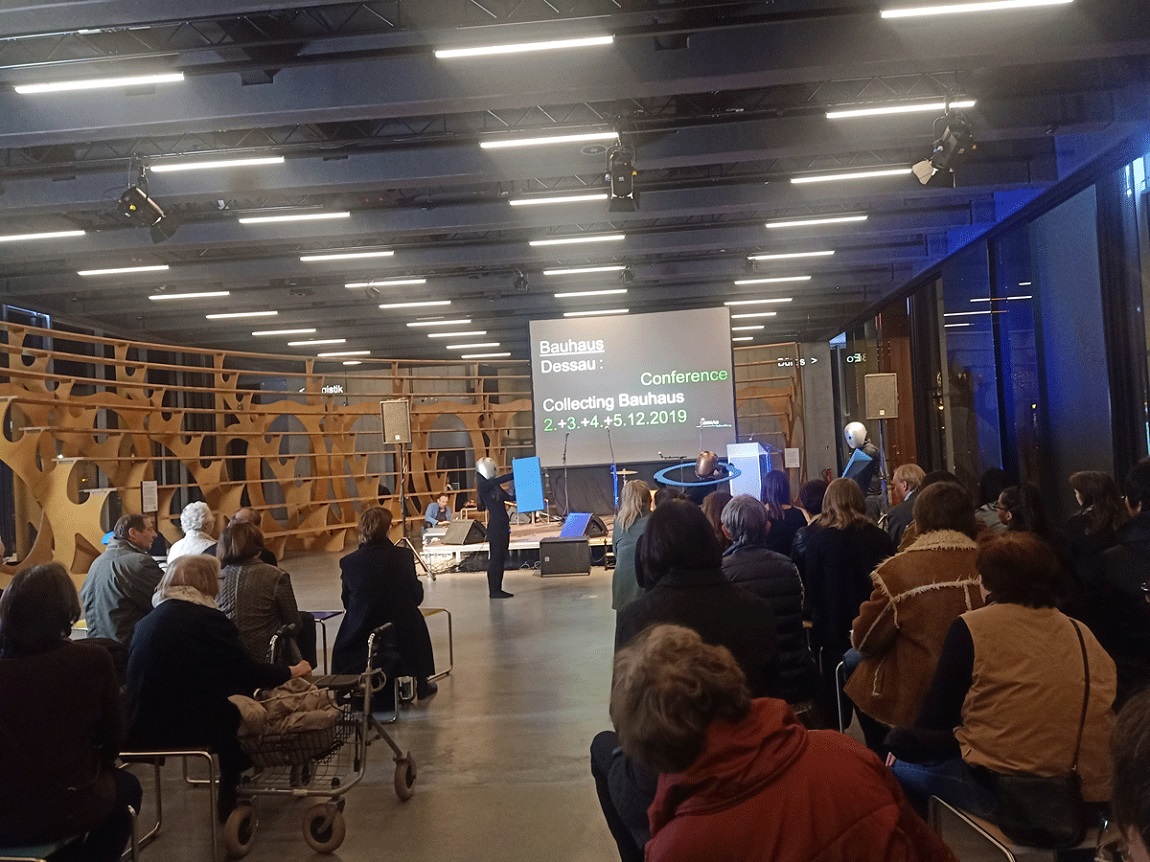 Event stage setup at the Bauhaus Museum Dessau for the final leg of the centenary program
Top Image: Double Exposure result of re-photography of Bauhaus Dessau by Pappal Suneja & Drilona Berisha
All Images © Pappal Suneja
> via Stiftung Bauhaus Dessau