Here's A Peek inside the New Bauhaus Museum at Dessau, Germany
Here is a quick visual tour of the newly inaugurated Bauhaus Museum, located in the city park in the center of Dessau by Pappal Suneja, Research Scholar at Stiftung Bauhaus Dessau. The museum demarcates the centenary celebration (1919- 2019) of the founding of the Bauhaus.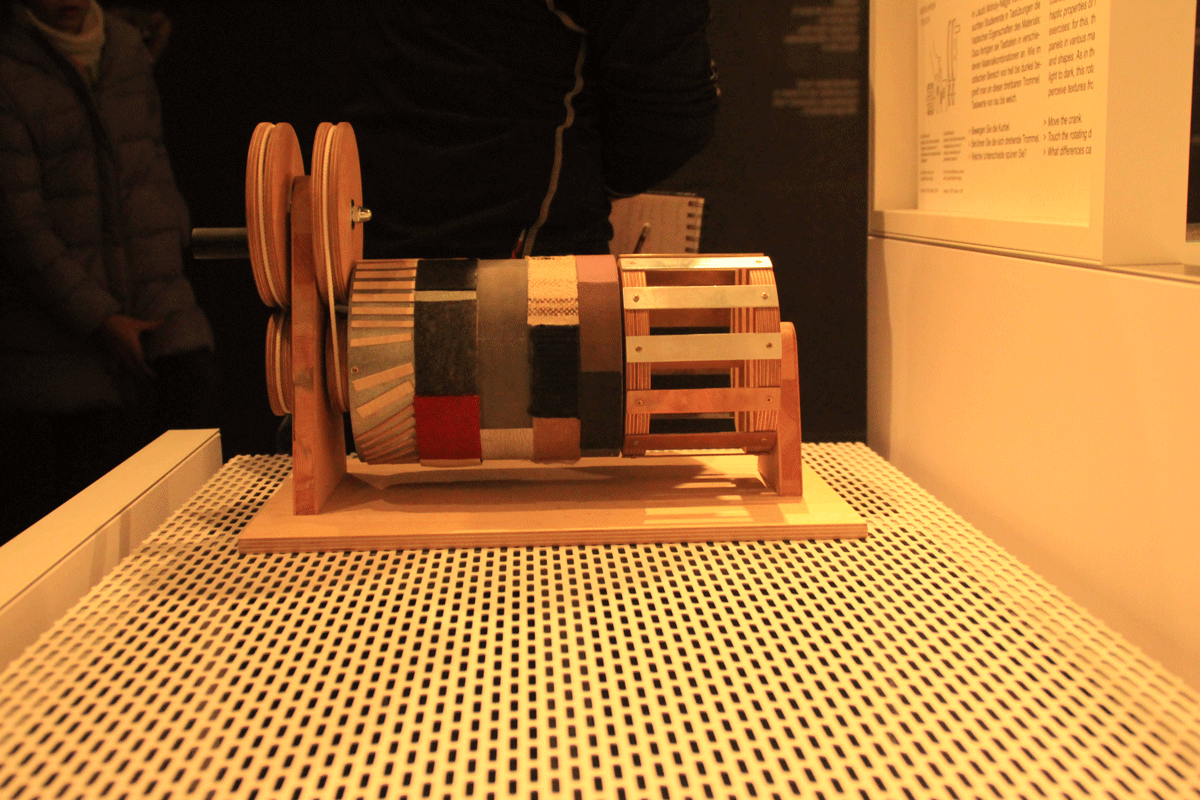 Rudolf Marwitz Touchdrum, 1928
The museum was opened on 8th September 2019. It comprises of prized collection of around 49000 artifacts and is the second largest collection globally on the theme of the Bauhaus. The new museum has an exhibition space of 2,100 square meters and a total usable area of 3,500 square meters. The iconic building is designed by addenda architects (González Hinz Zabala) from Barcelona. The design was selected from 831 entries received worldwide in an open international competition held in 2015.
Museum foyer at the ground level, open platform for temporary exhibitions and cultural events. Image © Bauhaus Dessau Foundation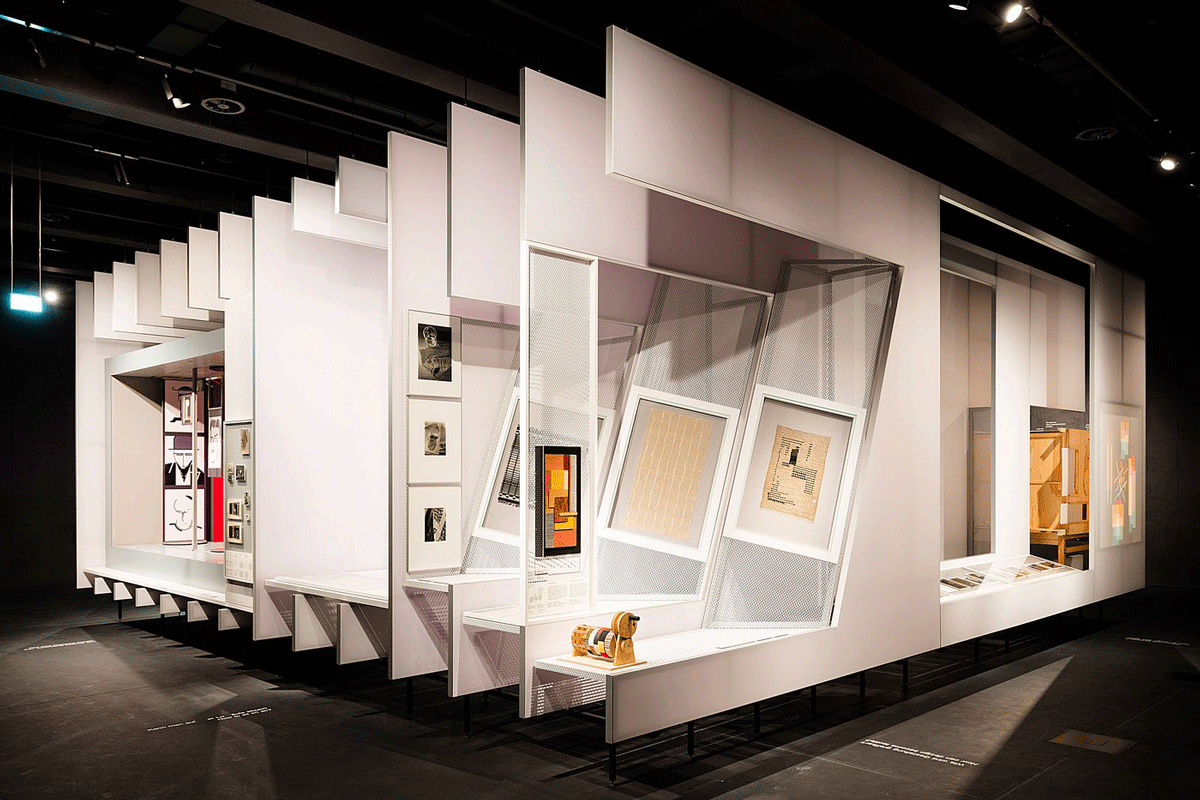 'Black box', at the upper level curated by Regina Bittner, Katja Lehmann, Clarissa Seidel. Image © Bauhaus Dessau Foundation
The concept of the museum is a building within a building – comprising a soaring steelwork block lifted up from ground in a glass envelope. The transparent nature of the museum foyer at the ground level serves as an open platform for temporary exhibitions and cultural events. The upper floor is dedicated to three galleries. The first one is a 'Black box' that enables presentation of the collection from 1920s with Audio Visual screens and display of philosophical questions on the floor.
Collection of 1920s: Works of the Bauhaus Scholars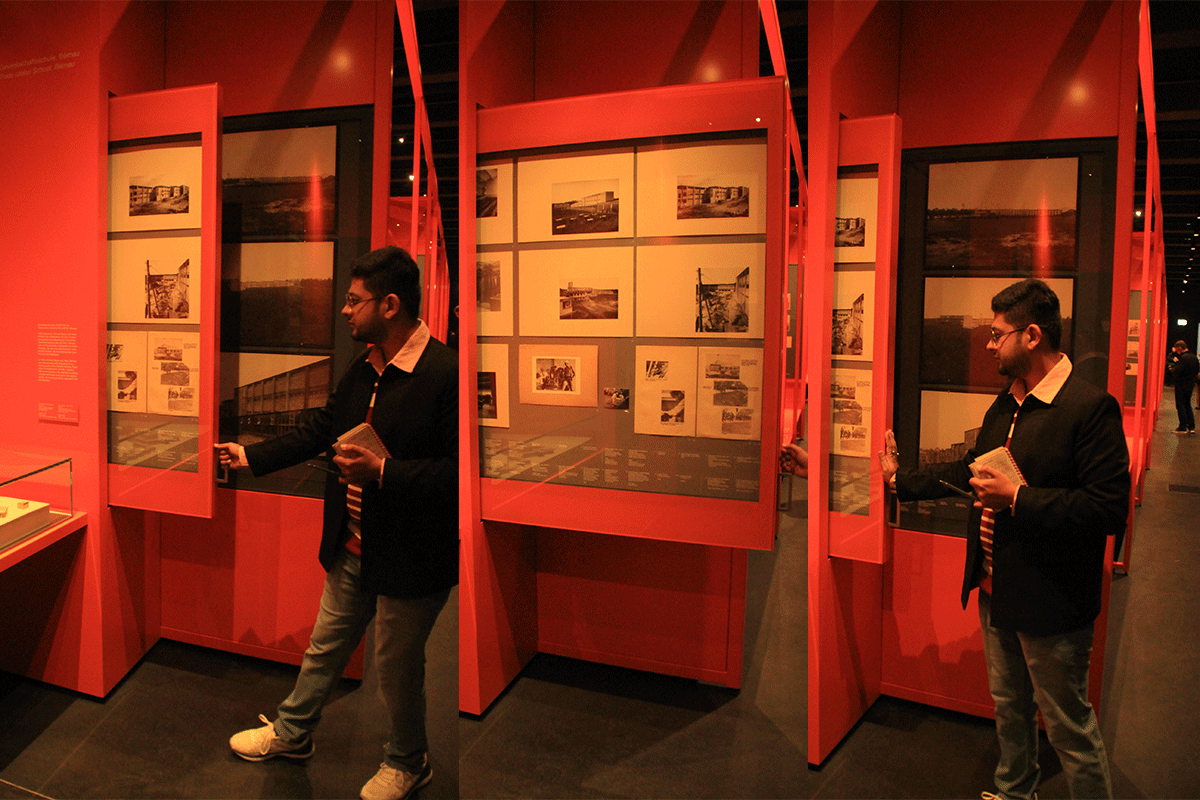 The display of images, plans and drafts associated with the artifacts in a slider window fashion
The object is a visualization of rotational motion. It is a kinetic sculpture that has concealed into static ('illusionist kinectics', Laszlo Moholy-Nagy).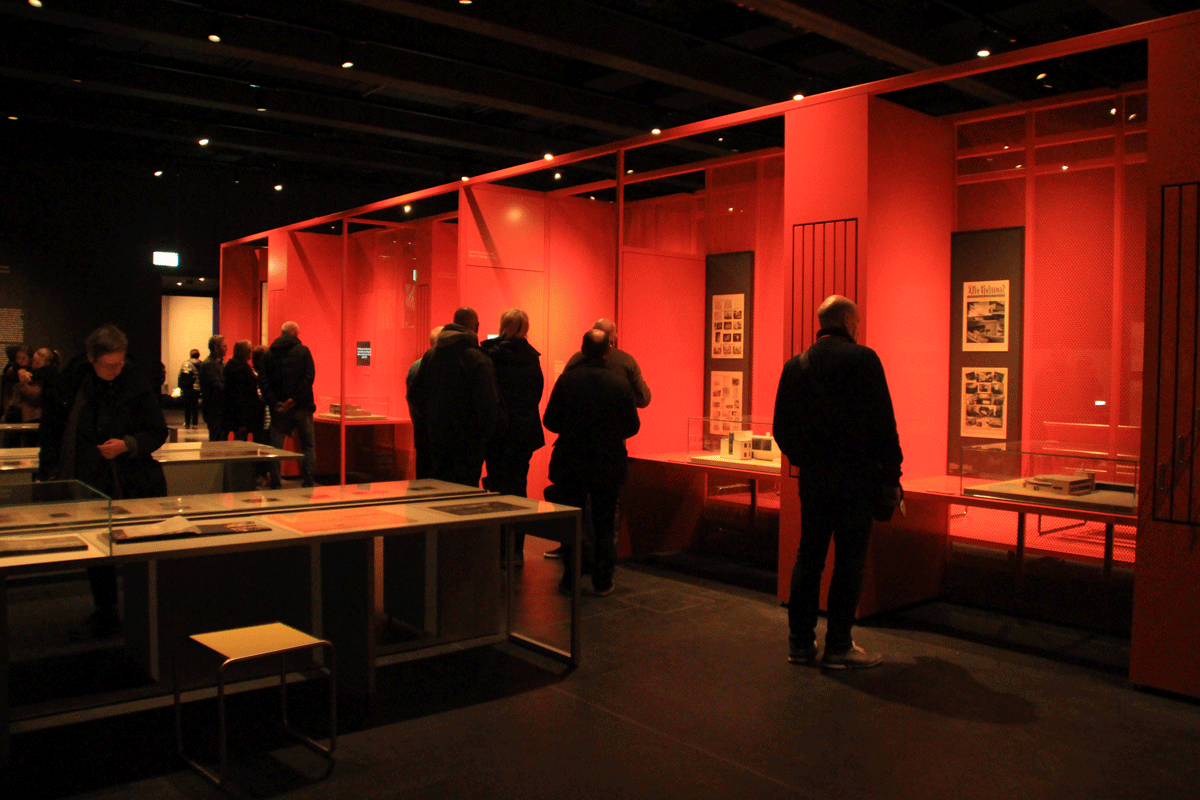 Second Gallery, Bauhaus Dessau Museum
The second gallery comprises works of the Bauhaus scholars and masters from the preliminary course. And the last one is collection from 1970's, to showcase the regimes of knowledge after the resurgence with the fundament of a 'museum'. It exhibits works of the Bauhauslers that was bought on 1st Nov 1976 from the "Galerie am Sachsenplatz" in Leipzig.
Historical and theoretical reflections within three time layers of Bauhaus displayed in the last gallery
Display of the timeline of Publications related to Art and Architecture from across the globe at the final wall of the museum.
Top Image © Bauhaus Dessau Foundation
Other Images © Pappal Suneja unless stated
> via Stiftung Bauhaus Dessau