AMO designs Virgil Abloh's exhibition at Chicago's Museum of Contemporary Art
AMO, the think-tank established in 2002 as a counterpart to the architectural practice of OMA, will design a new exhibition of Virgil Abloh, an American fashion designer, entrepreneur and DJ who has been the artistic director of Louis Vuitton's men's wear collection since March 2018.
Titled Figures of Speech, the exhibition is set to open on June 10, 2019 at Chicago's Museum of Contemporary Art (MCA) and will be on view until September 22, 2019. The MCA invited Virgil Abloh to present his range of work, projects and collaboration.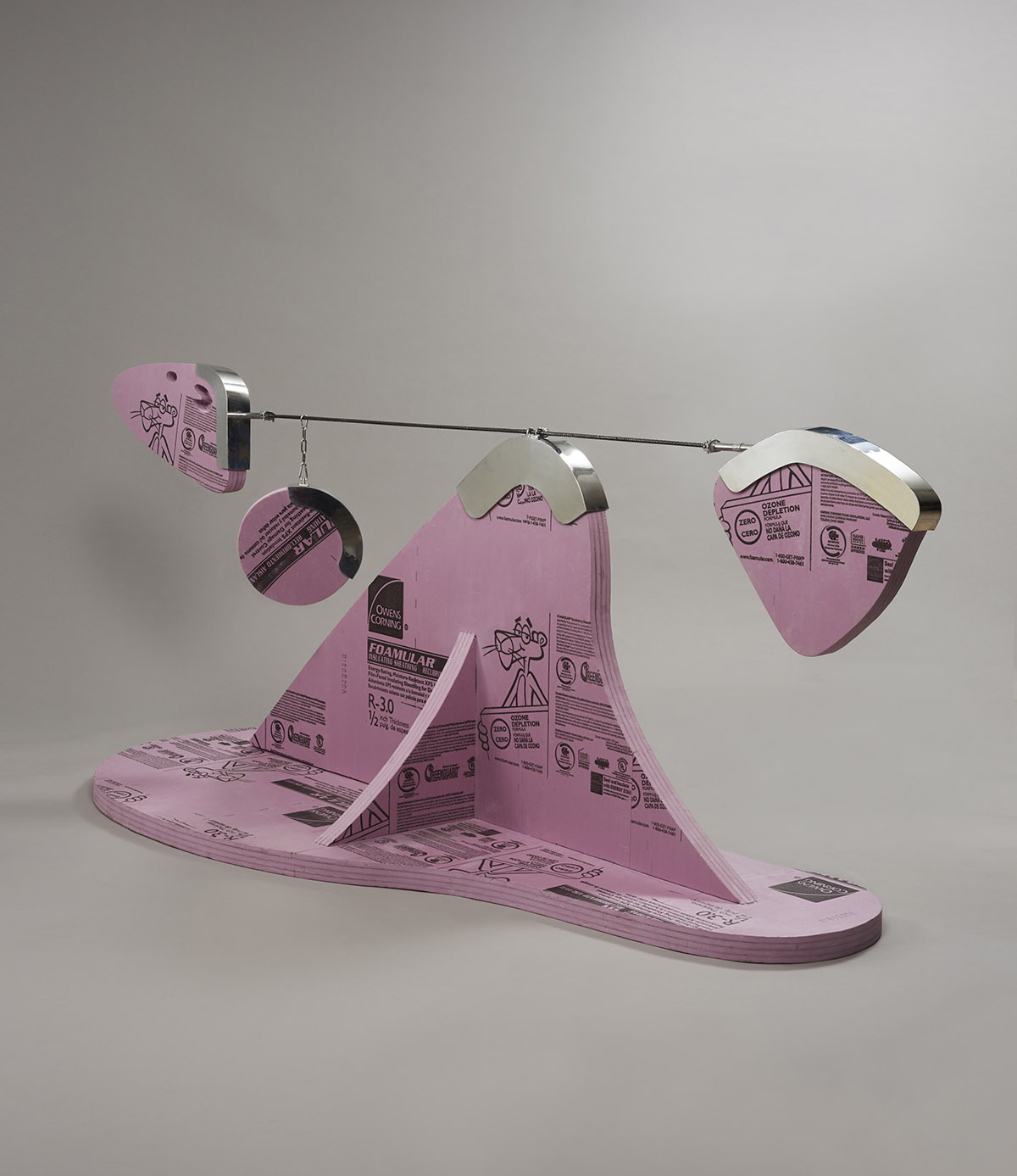 Virgil Abloh, Pink Panther: Scales of Justice, 2019. Courtesy of the artist.
Virgil Abloh teamed up with AMO's director Samir Bantal to develop the creative direction and narrative of the exhibition, for which the entire 4th floor of the MCA will be dedicated. Together with Virgil, AMO developed a concept along the different worlds Virgil moves in: Architecture, Fashion, Design, Music and Art.
Curated by Michael Darling of the MCA, a selection of Virgil's work was made to be displayed in the different halls, providing a complete overview of the incredible range of Virgil's talent and influence.
Virgil Abloh, Color Gradient Chair, 2018. Courtesy of the artist.
From Virgil's early days in fashion, and his role as Kanye West's creative multidisciplinary director, to his current role as Louis Vuitton's creative director of menswear and superstar DJ, Virgil Abloh's work has touched an incredibly wide audience globally.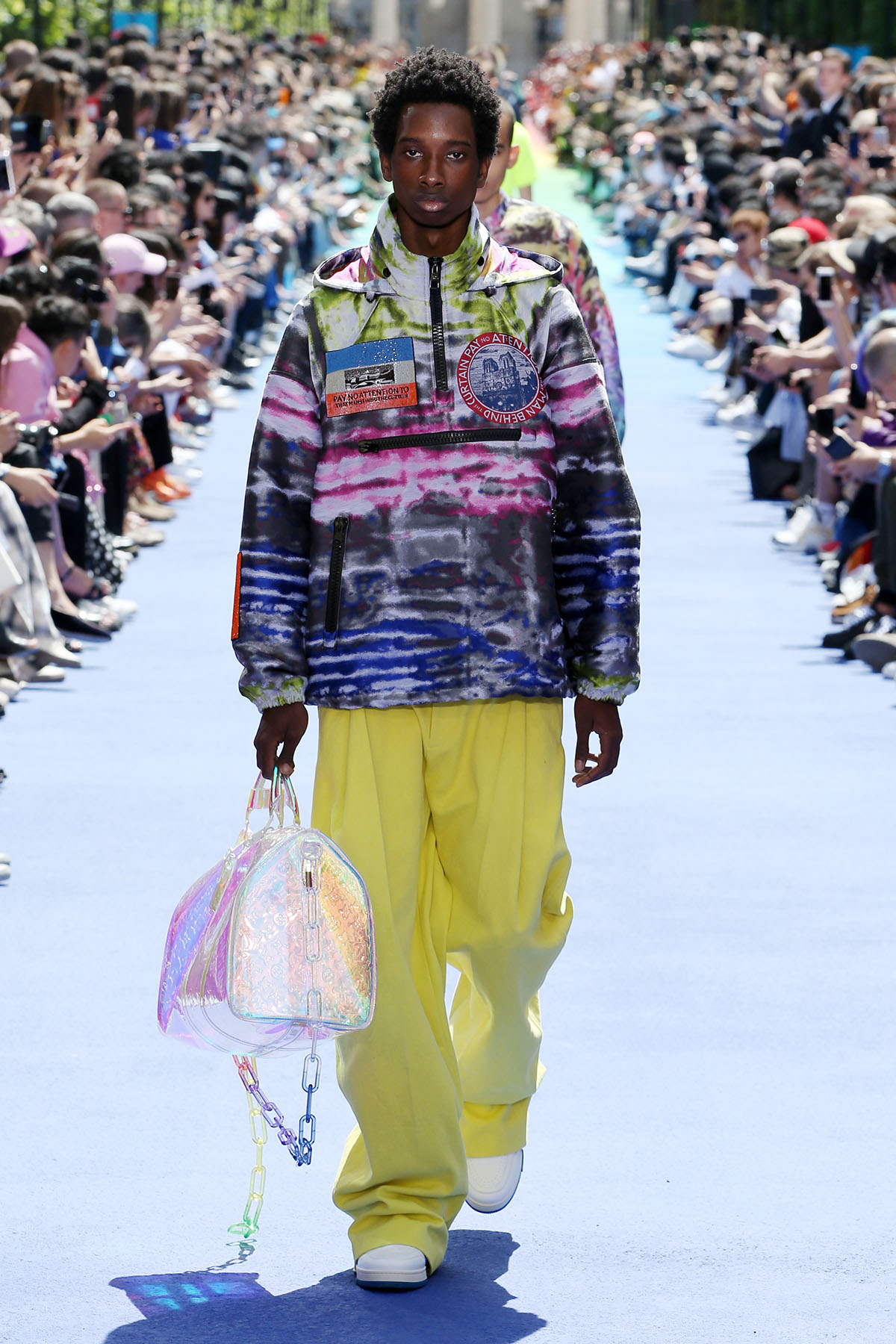 Look 28, Louis Vuitton Men's Collection, Spring/Summer 2019 ("Dark Side of the Rainbow"). Image © Louis Vuitton Malletier/Ludwig Bonnet.
Virgil and AMO worked through the lens of the 'tourist' and the 'purist', two types of museum visitors the show intends to speak to. The collaboration extends to the catalogue and merchandise design to be sold at a pop-up store in the MCA.
The show is developed to travel internationally and is part of an ongoing collaboration between AMO and Virgil on other projects.
Virgil Abloh and Ben Kelly, Hacienda Columns, 2019. Courtesy of the artist.
Virgil Abloh at work. Image © Hanna García Fleer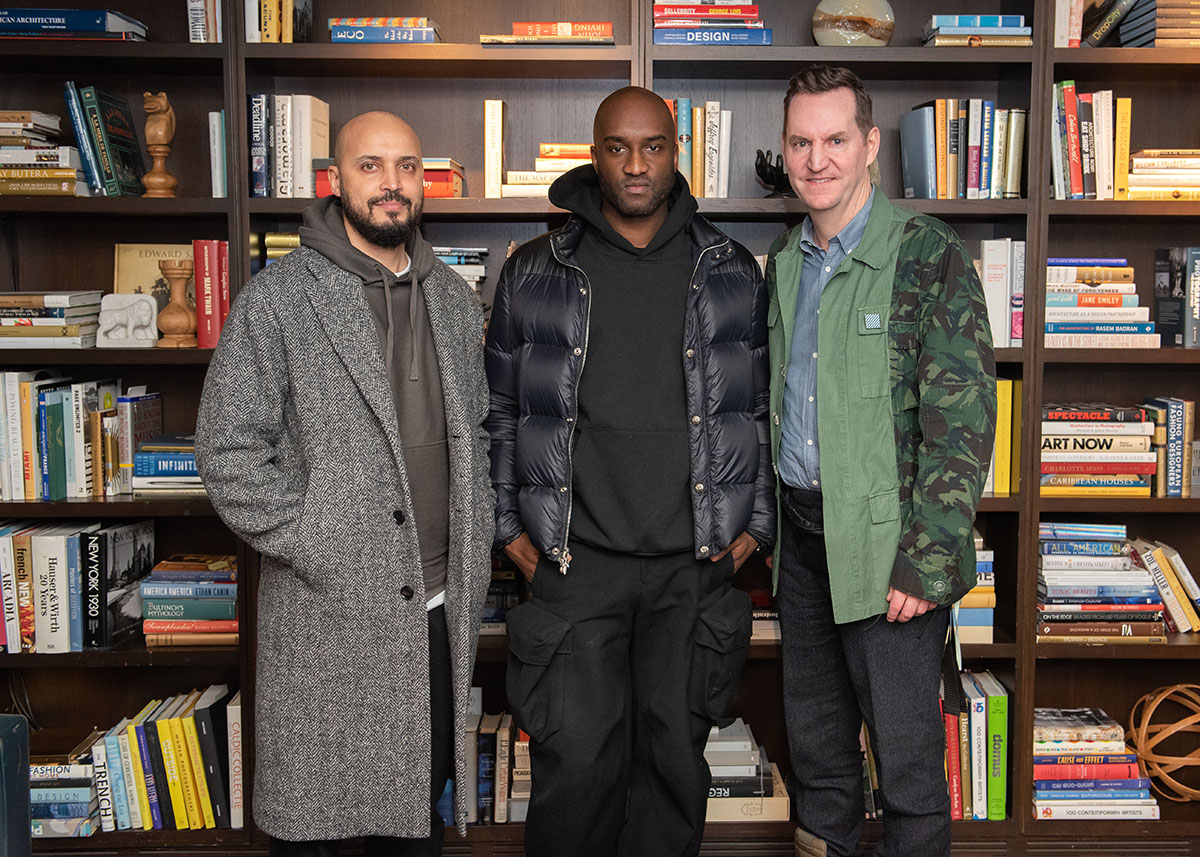 Samir Bantal, Virgil Abloh, and Michael Darling,. Image © Griffin Lipson.
Top image: Virgil Abloh, "Material Table," 2016. Courtesy of the artist.
> via OMA